I am a member of the Collective Bias® Social Fabric® Community. This shop has been compensated as part of a social shopper insights study for Collective Bias and their client.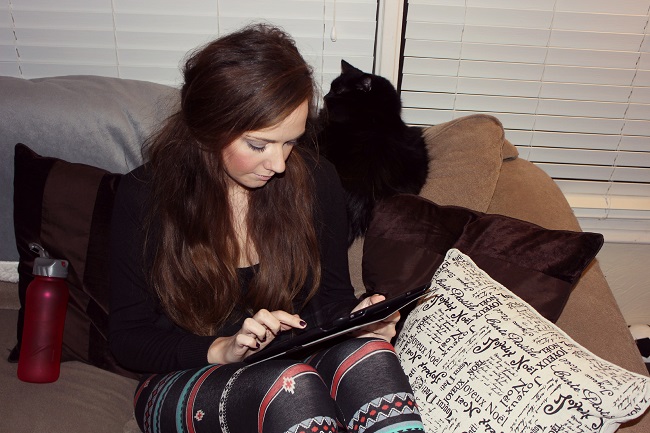 In case you haven't noticed by now, there are tablets everywhere these days. I mean, literally every company under the sun has their own tablet by now. I remember first hearing about them and just totally not getting the point. Like, pffft, yeah, okay, tablets are a bigger phone and a smaller computer? What exactly is the point of that?! Well, my tune has completely changed since those days. Like, we're talking a complete 180, my friends. This year, a tablet was even on my Christmas wish list, for crying out loud. They're fun, they're functional, they're lightweight and easy to carry with you everywhere, and they're just plain awesome. And if you didn't notice in that picture above, I got myself a brand new Android tablet! It's the Asus ME302c with an Intel processor, and it's really awesome. It's the perfect size (not too small, not too big, juuuust right- Goldilocks approves) and it does everything I would want a tablet to do. It's basically like I'm carrying around my computer, just a much lighter, less bulky version. Plus, it's cuter, which is obviously always a perk. It will be even cuter when I get a pink case for it.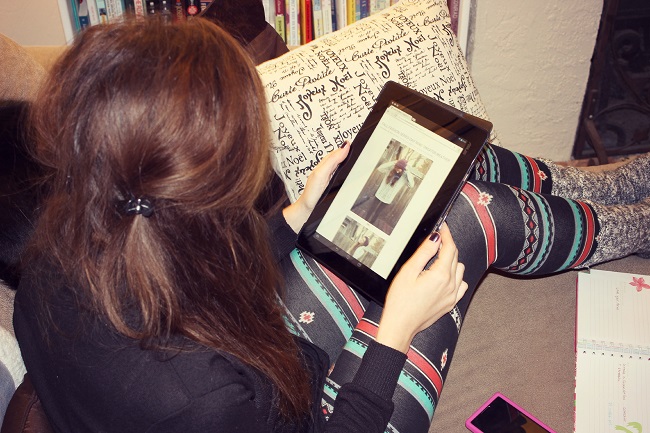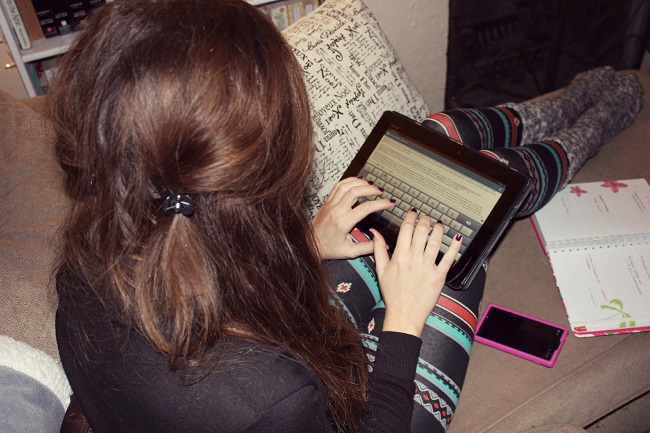 Why does one need a tablet, you might ask? Well, for me and my lifestyle, it seriously is the perfect addition. I am on the go a lot, and since I work from home, a tablet just makes sense! I can literally carry around everything I could ever want or need in a cute book-sized electronic device that fits perfectly in my purse! It's like fate, how perfectly it fits in that purse of mine. At the coffee shop and need to work on something? No problem, I just pull out my tablet and voila! I'm good to go. I may or may not be writing this very blog post on my tablet, which is pretty sweet. See that picture up there? Yeah, the virtual keyboard display is close to the size of an actual keyboard, making it totally not awkward to type on! Bonus!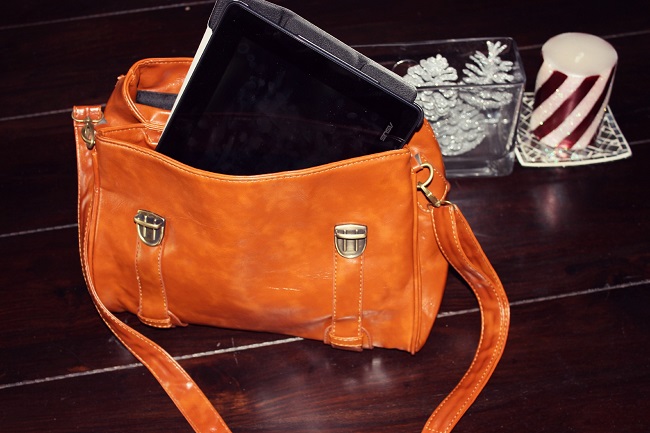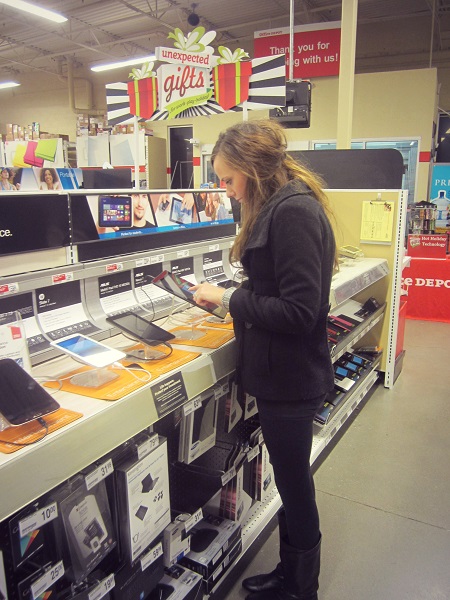 I got my Android tablet at Office Depot, and can we talk about how awesome those employees at the Office Depot are? Right when we walked in, we were greeted and asked if we needed help. Like, literally, right when we walked in. Yes, it was a slow night, but still! I love that kind of service. I drilled the guy on all things tablets, and he was not only knowledgable, but also willing to talk with me as long as I needed to, which was great. He was kind, helpful and friendly, and maybe it speaks volumes of today's world, but it was refreshing to me. He told me how great this tablet is, about it's long battery life and that it has an endless amount of App options available for it, since it's an Android. He also said that the Intel tablet is super fast and has a really great display. Basically, he sold me on it, and I walked out of there a happy camper.
Do you have a tablet?
What's most important to you in a tablet?
xo
p.s. Want to learn more?
Read More on Katie Did What