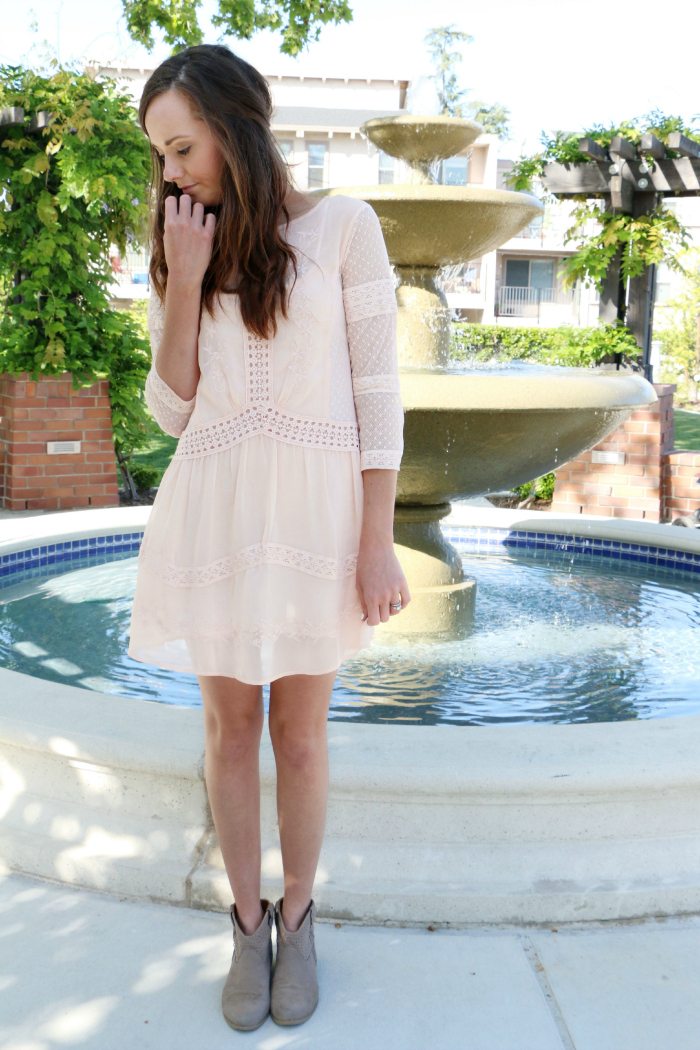 dress: topshop (on sale!)
shoes: target (similar)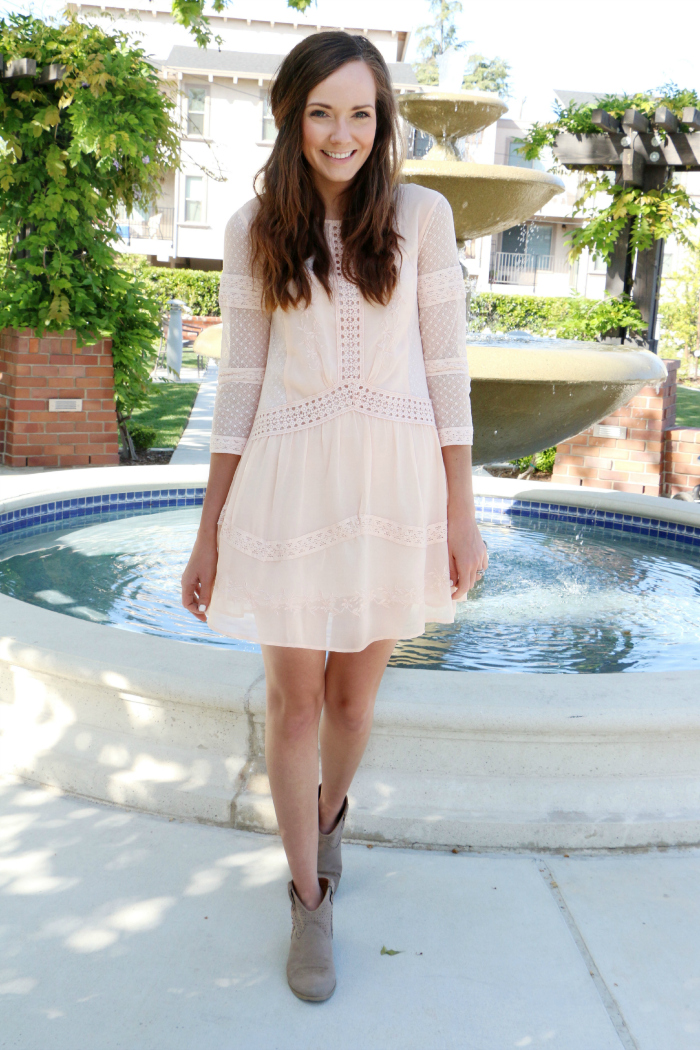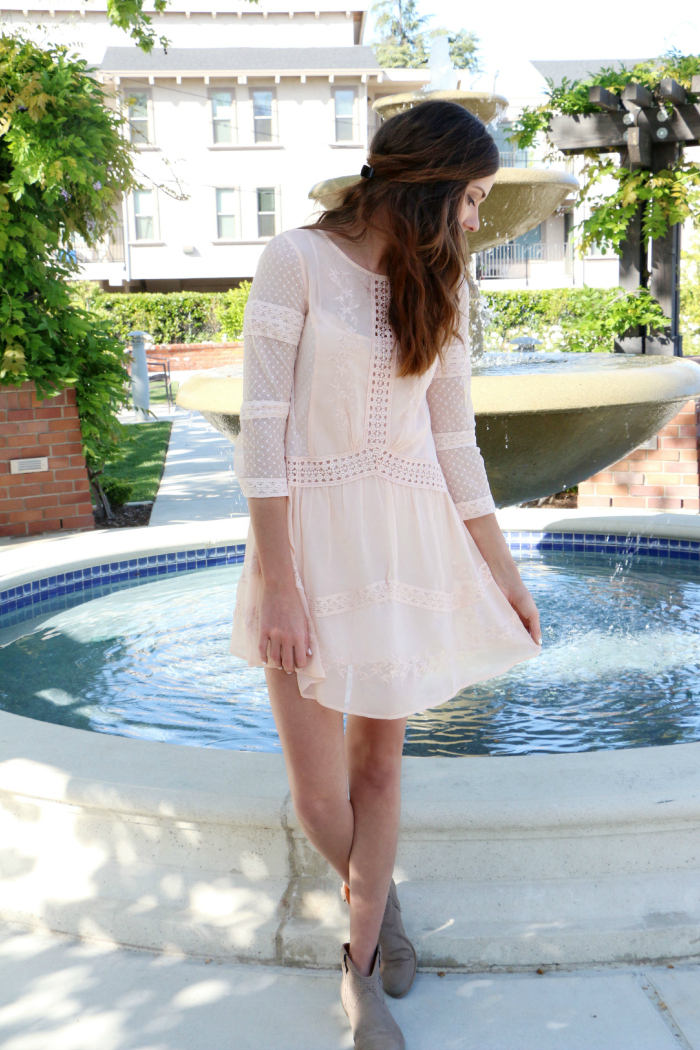 …Also known as "What I Wore on Easter." This dress, you guys. The pretty feminine lace and embroidered details, the PERFECT blush pink color, the sleeves! I'm like Anne of Green Gables with sleeves, only instead of puffed sleeves it's long sleeves. I just love love love a good long-sleeved dress. And now, yes, maybe white/blush/light colors aren't necessarily practical with a baby… But I never did really claim practicality to be my strong point, anyway. So there. Just leave me be with all of my pretty things, okay.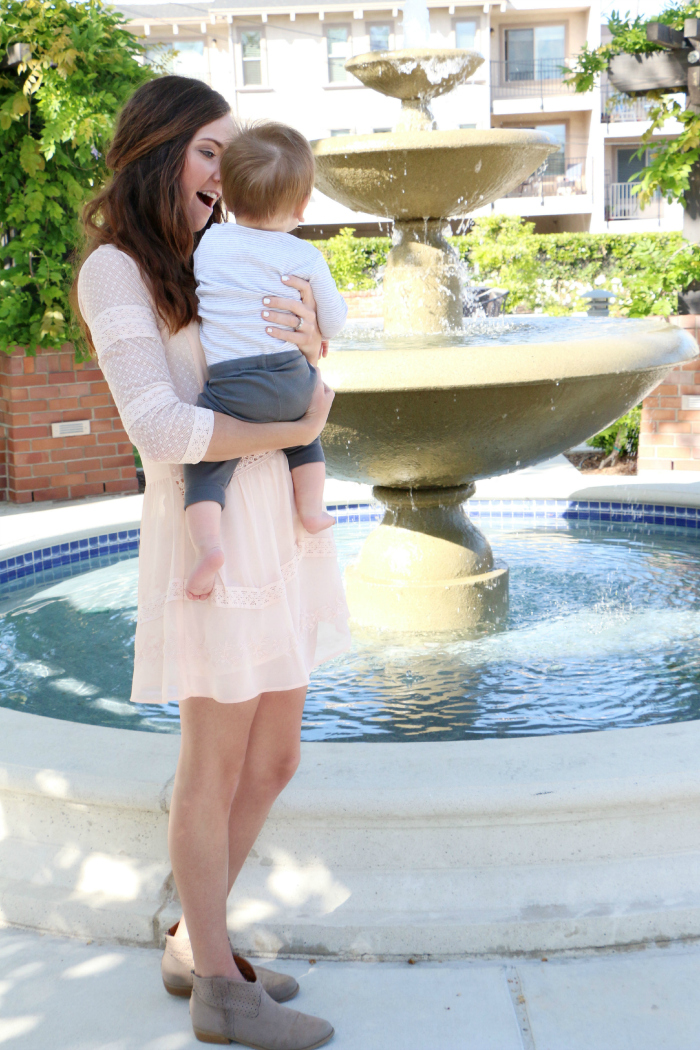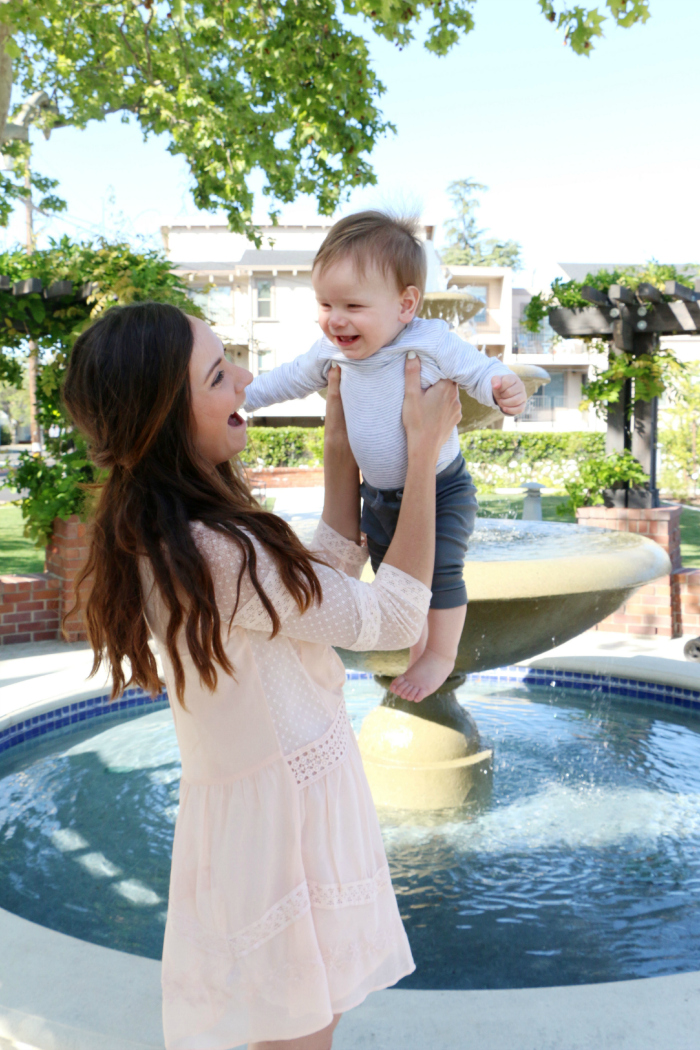 Love this little happy boy of mine. Who, p.s., has a birthday on SATURDAY!(!!!!!!) Where does the time go?!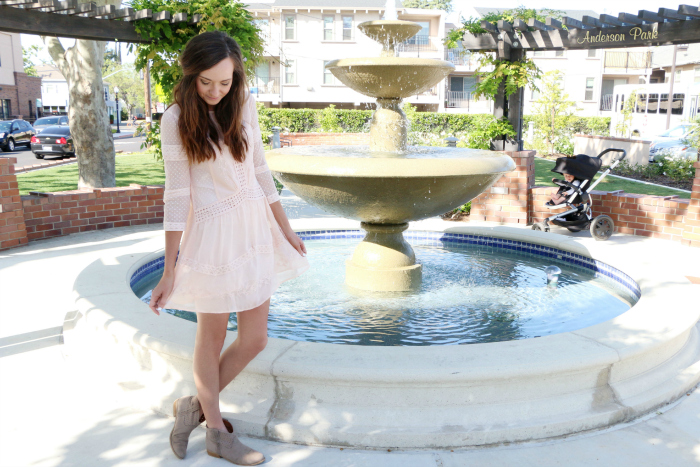 And this one is too good not to share. SPOT THE BABY! ;)
What colors are you drawn to for spring?
xo