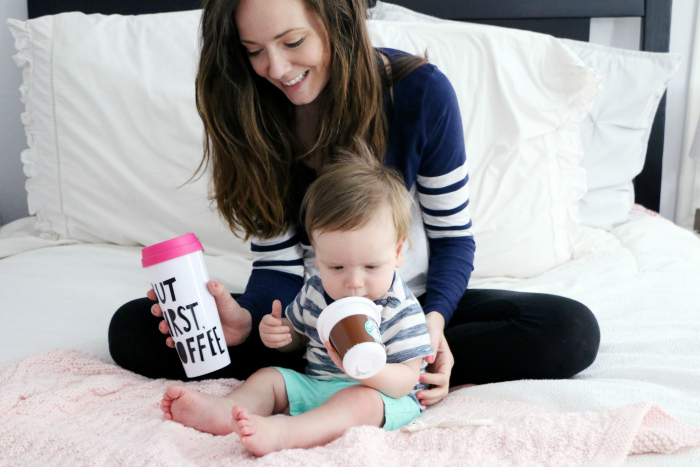 Sleep. I miss it. Time and time again, one of the main pieces of advice I would hear whilst pregnant was to get as much sleep as you can! And I would just smile and nod, uh huh, uh huh, okay, great, thanks for the advice! Fast forward 11 months. I get it. I do. It's annoying but it's true. Sleep is a thing of the past, and all of those people? They were right. Go figure! Here's the only proven fact about babies (besides that they are adorable): they are unpredictable. But, hey, they're only human, right? ;) Seriously though, you never know what you're going to get. One night, sure, he sleeps through and we all throw a mini-party and rejoice. But then the next night he wakes up a couple of times. It happens. Often. And honestly, even the nights he does sleep through, we still don't because we're up at least once wondering why he hasn't woken up. It's a vicious cycle.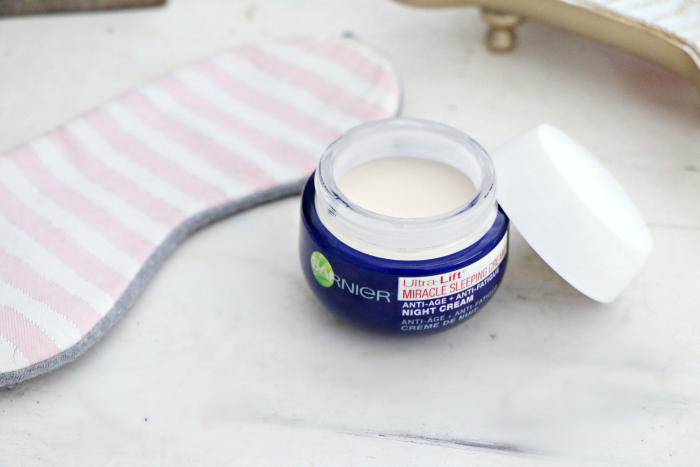 With all that being said, sleep is clearly never guaranteed in this house. This is why we run on two things: coffee (so much coffee!) and sleep cream. Which is where the new Ultra-Lift® Miracle Sleeping Cream™ Anti-Age + Anti-Fatigue Night Cream by Garnier comes in. I recently tried it out for the first time, since I am a connoisseur of night cream, and I am a fan! It is deeply moisturizing and when I wake up (even from a night of very little sleep), my skin feels smooth, soft, tight and it looks good! Like I actually got some sleep! All good things! All things that aid in not appearing as though I'm running on little sleep, even if I am most days. So! Yay! Also, it smells nice. Always an added bonus.
And there is an eye cream that goes with it, too, that I might have to pick up, because at $16.99 this is much cheaper than many other brands I've tried, and it works just as well! I'm all about that. So, sleep may always be unpredictable, but at least there are ways to fake it. It's the next best thing. Can I get an "amen"?
xo