I was sent a bag from Ju-Ju-Be, but all opinions are 100% my own.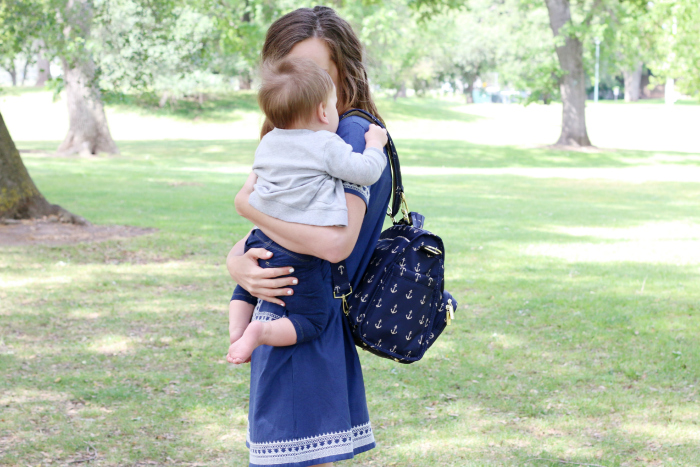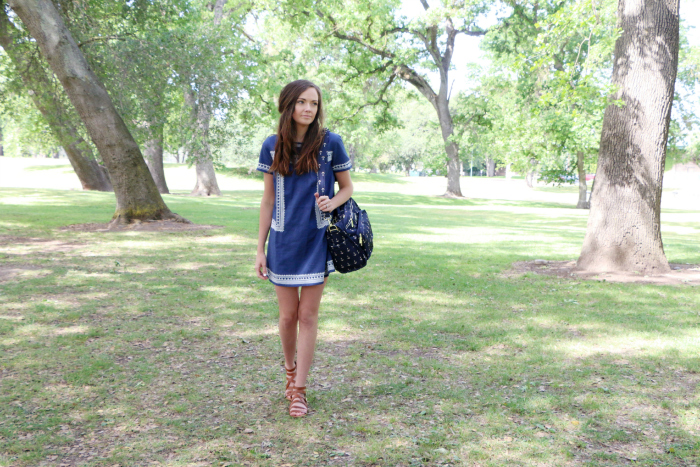 dress: forever 21-old and not for sale anymore // bag: c/o ju-ju-be // sandals: windsor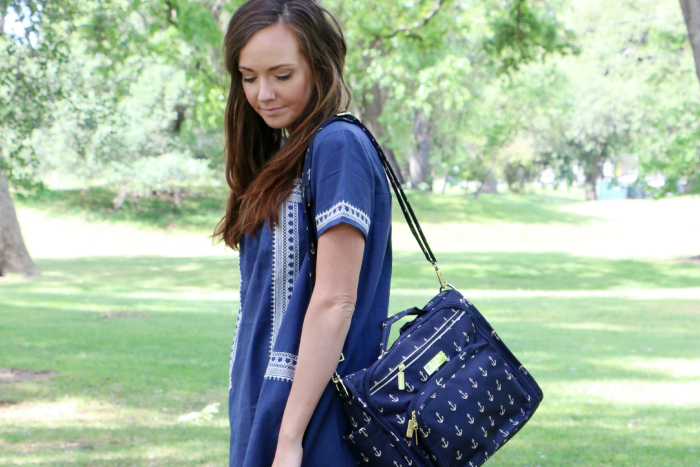 Ju-Ju-Be Diaper Bag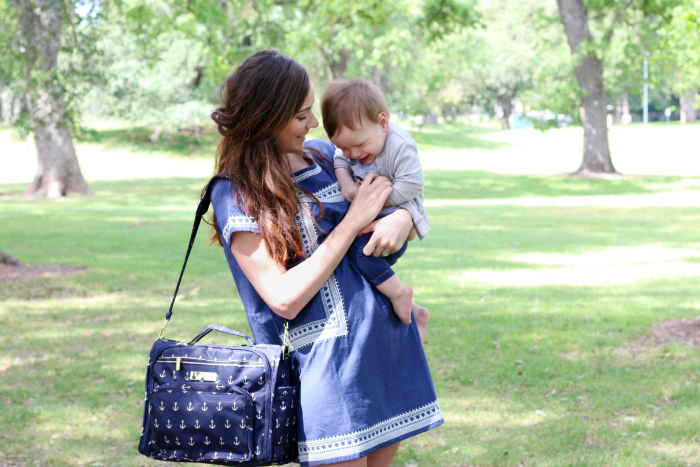 YOU GUYS. Look at this diaper bag. Look at it! How freaking cute is it, right?! Ju-Ju-Be sent it over to me and I'm in love.
I already own a bag by them, and it's one of my very favorites, ever, so naturally I was really excited to try this new one out! It's their whole new line for the summer, and the anchor print has my heart. Plus, this particular bag can be carried by it's handle, worn over the shoulder OR as a backpack! With a baby, sometimes you just need both hands (and shoulders, ha!) to be totally free, thus a backpack is a genius idea.
With this bag, too, Zack isn't embarrassed to carry it, which is a big deal. The bag is super sturdy, waterproof, has lots of pockets and compartments for everything you could possibly need, plus side pockets for bottles (one for you, one for baby!) and a changing pad! I swear, they think of everything. And thank God. I'm such a boy scout when it comes to going out of the house with Sam. Like, I need to be prepared for everything, otherwise I stress out. It's true.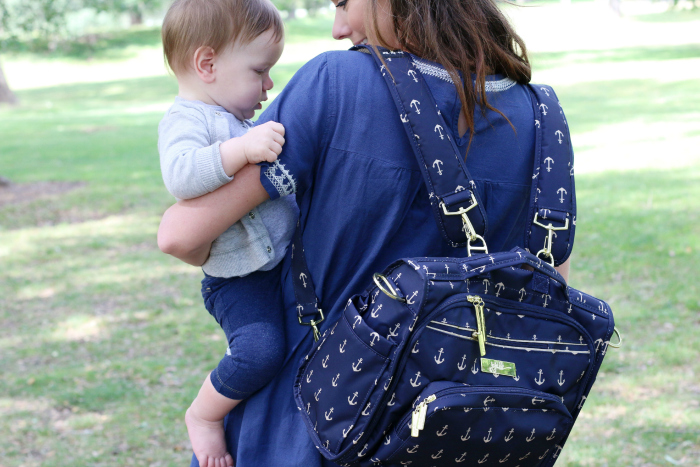 What do you look for in a diaper bag?
A little update on this review. It's now more than 3 years later (September of 2018) and this is still a good diaper bag that we use regularly! It's held up perfectly through two kids!
xo