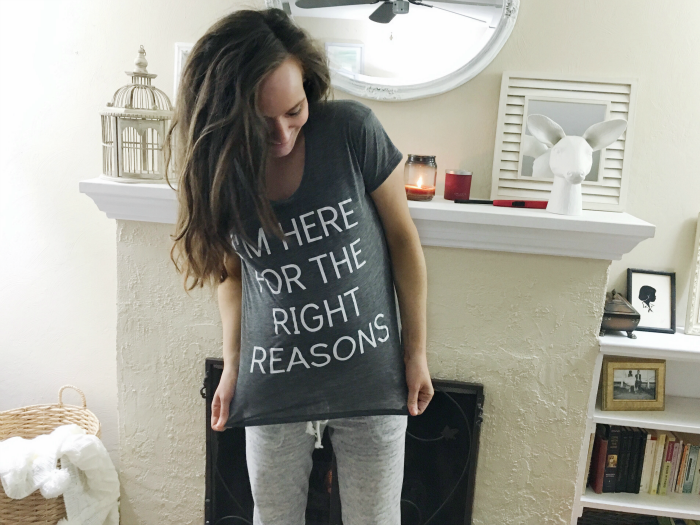 That's right, The Bachelor returned last night- yet another season of the most intense drama EVER- and so of course we have to stick to tradition around these parts and start back up with Man Quotes! If you're new here, Man Quotes are the result of my watching The Bachelor with my husband and writing down the ridiculous and hilarious commentary that he says (and me too!) during the episodes. It's pretty great, and I think even if you don't watch the show, you can still get a chuckle out of what we say. Let me know if you like these- I really do. :)
Zack: Please let him be better than Ben Flanjik.
Ben: "I'm ready to meet my wife."
Katie: I'm ready to make out with a bunch of chicks.
Ben: "I played football, I played basketball…"
Katie: I'm just the all-American boy!
Katie: But what does he do?
Zack: He plays basketball for leisure.
Ben: I'm really nervous to date 25 people.
Katie: Why??
Katie: Jason Mesnick… What a dweeb.
Katie: Wait… Chris the farmer was a failure, right? He's not with Whitney any more…
Zack: He can tell him what not to do.
Katie: But… Why would you want to date the same person as your twin?
Katie: Chicken Enthusiast?!
Zack: Oh… That's her job…?!
[Chris Harrison appears on the screen]
Zack: God I missed him.
Zack: They just double high fived. That could not have been good.
Katie: Okay, twins on the show… Ew. Who dates the same guy as her sister?!
Lace: "I'm just sitting there judging people."
Zack: She's my favorite.
Katie: Okay, I like the onesie girl.
Ben: "There are many girls that are absolutely stunning…"
Zack: At least three.
Oliva: "I left my job as a news anchor to come here."
Zack: And that puts absolutely NO pressure on Ben.
Katie: They put all the sequin dress girls together.
Zack: It's just a pile of sequins.
Girl: "Not hearing your name called when the first few roses are given out is terrifying."
Zack: I'm terrified of a lot, but that wouldn't be it.
Zack: Some of these girls look like they've had a long day.
Zack's wanted to pick his top 5. Here they are: Lauren the flight attendant (top two), Leah with the football, Olivia the news anchor, Caila, Becca
I'm not ready to pick my top 5 yet. ;)
Did you watch?? What were your thoughts? I'm SO excited for this season! Yeay-yuhhhh.
xo