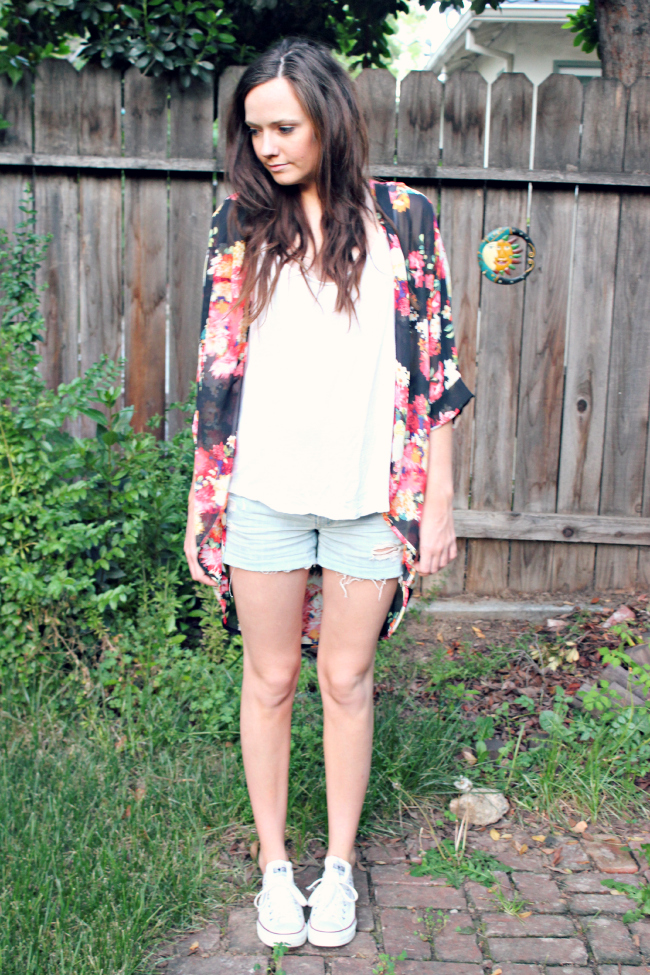 kimono: c/o windsor
top: h&m via thredup
shorts: american eagle
shoes: converse (here)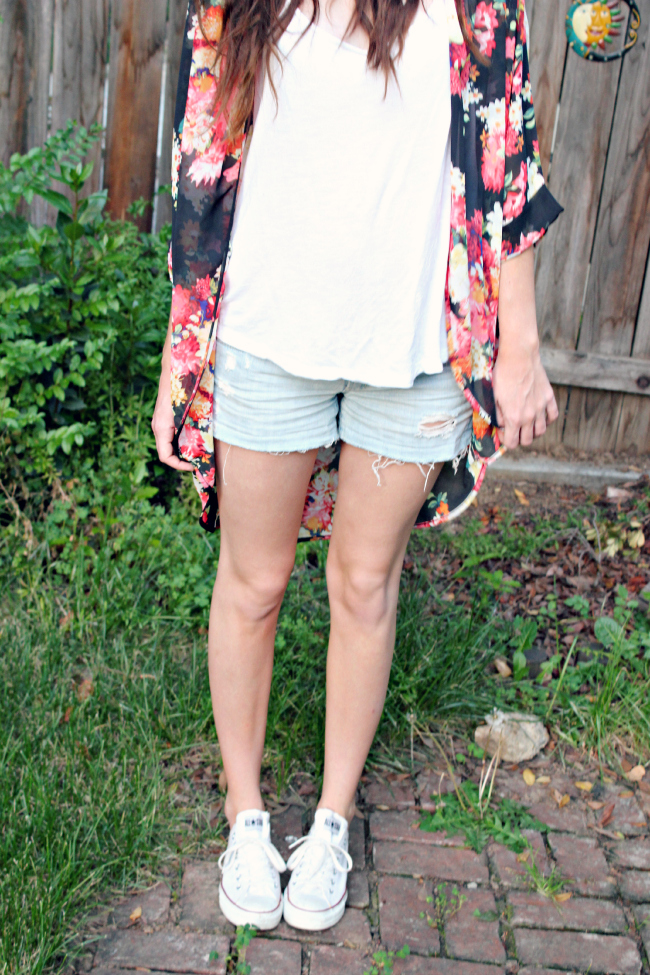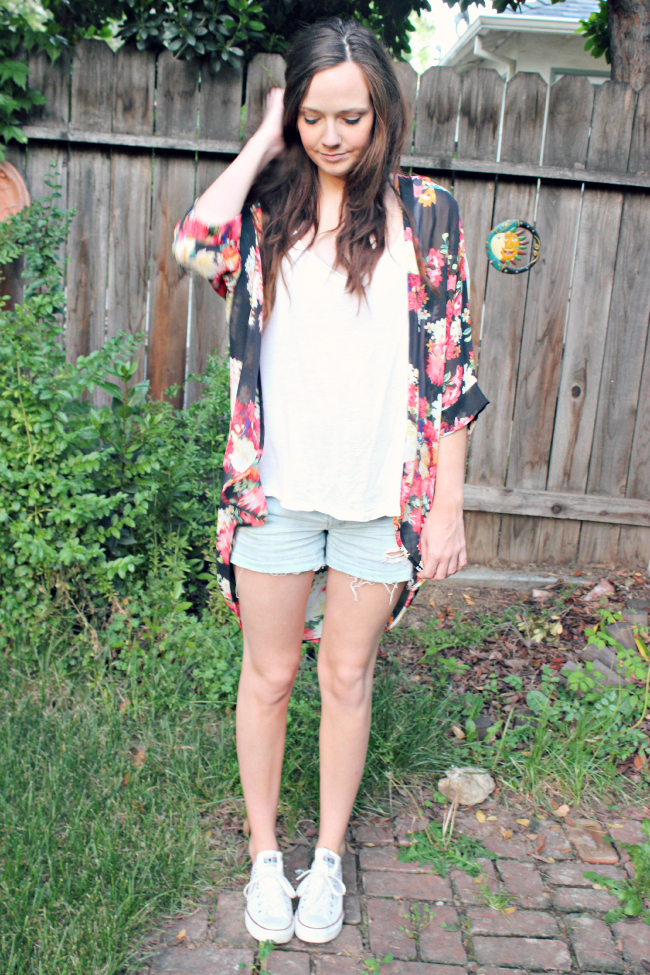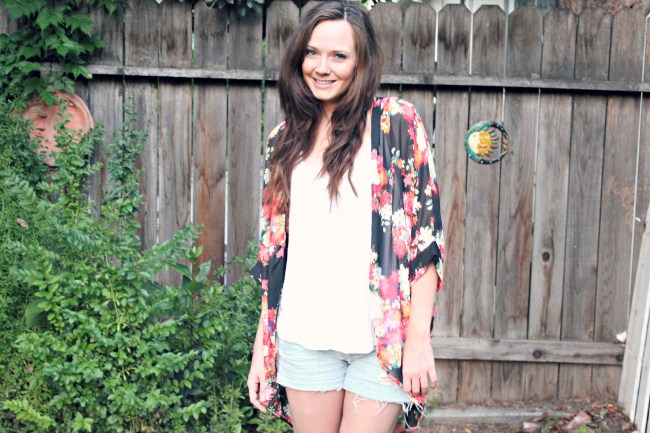 Hey guys, I'd like to introduce you to my summer "mom uniform." It felt like summer yesterday so it was the perfect time to wear this outfit, annnnnd you will be seeing a lot more of something that looks just like this. Just sayin'. We went on a family walk last night, after Zack got home from work, and it was lovely, until Sam decided he was just O V E R it. So half of the walk was me pushing an empty stroller and Zack carrying Sam. Hey, the boy has it good, I'll give him that. ;)
Tomorrow is the Kentucky Derby, and as per tradition, we will be attending my family's annual party. I only wish Sam had something with a horse on it, but oh well. He could go naked and he'd still be adorable. I'm excited to have a little mint julep, bet on the winning horse (fingers crossed!) and watch the races in a big floppy hat. Plus, my brother and sister-in-law will be in town and it's their first time meeting Sam, so yay!
What's your summer uniform look like?
Will you be watching the Derby?
Previous Kentucky Derby posts here and here.
xo