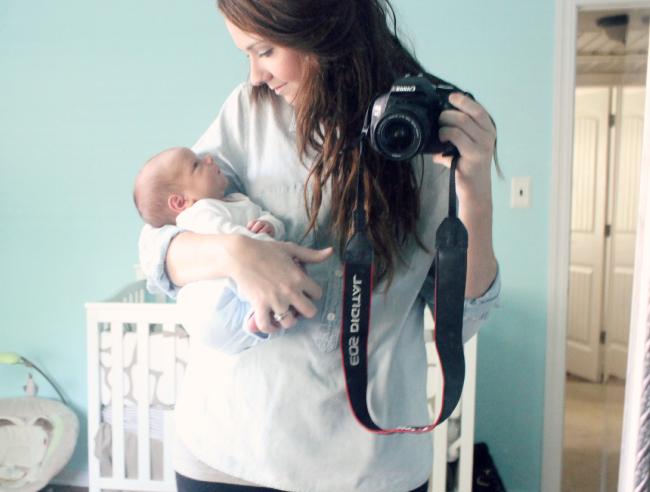 A few things as of late. Because I feel like a "life update" is in order, non?
I just started reading Bringing Up Bébé and am l-o-v-i-n-g it so far! As an absolute francophile, and someone who lived and studied abroad in Paris, speaks French, and majored in French in college, well, this book was just a no-brainer and has been on my must-read list for quite some time.
Daddio came over yesterday to visit and we got Chipotle for lunch (always a good idea) and he brought a peach raspberry pie. Oh my word, you guys. This pie? Life changing. And it's from my mom's favorite little roadside shop, which makes it that much better.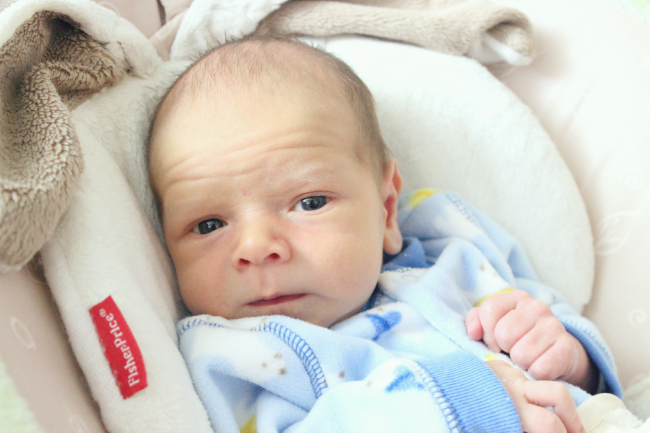 These past two weeks, I have learned just how little sleep one actually needs to function properly. It's astonishing, really. And also a good thing, because sleep is like the last thing we're getting these days. ;) But this little bébé is 100% worth it.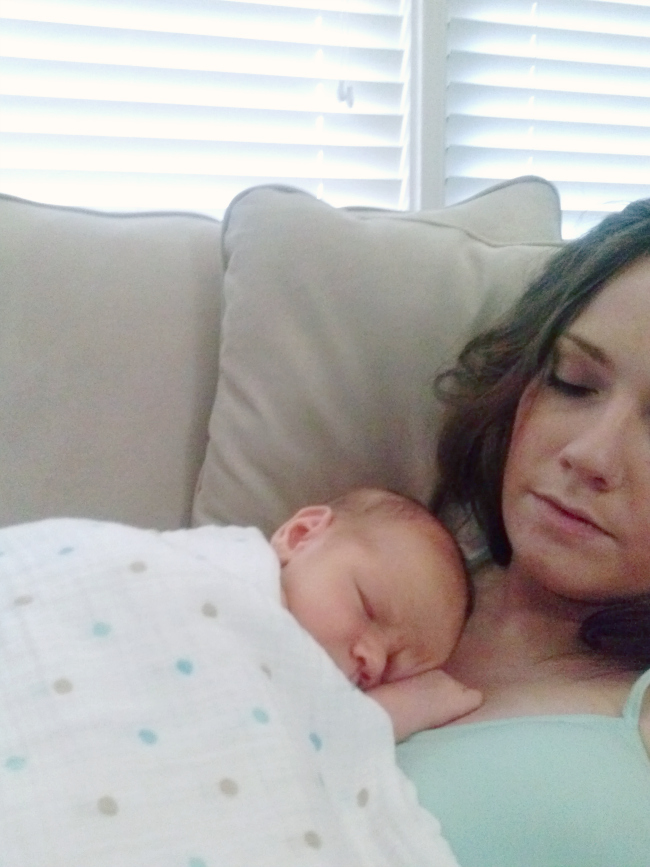 Speaking of sleep, naps have become a thing in our household, or at least we're trying really hard to make them be a thing. Napping with Sam is pretty much the best thing ever and I never want to forget these moments.
Sam had his 2 week check up this week, and he did so well! He's such a brave little guy. He's 8 lb 2 oz and 21.5″ now. He has had a small blockage in one of his kidneys that they found via ultrasound while I was pregnant, actually, and have been monitoring ever since. It's apparently a very common thing in boys, and a minor problem, but of course being a new mom I still worry unnecessarily about it. Any prayers would be so appreciated, that this just figures itself out, and soon.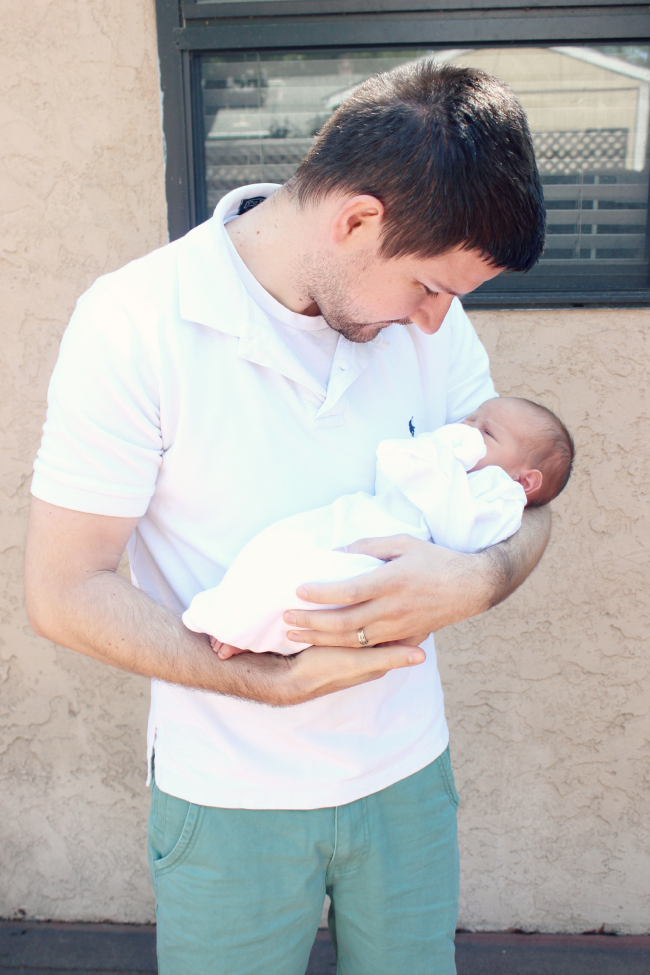 Zack went back to work this week. He teaches part-time, and so he only works away from home two days a week, but it was still hard to see him go! It was the first day of just Sam and me alone, and I think we did okay, but we sure missed Zack a lot. We're so lucky to have him home with us the majority of the week. Definitely not something we take for granted!
Read any good books lately?
If you're a parent, when did your babe start sleeping through the night?
Time for an important question: Pie or cake? Right now my answer is pie.
xo