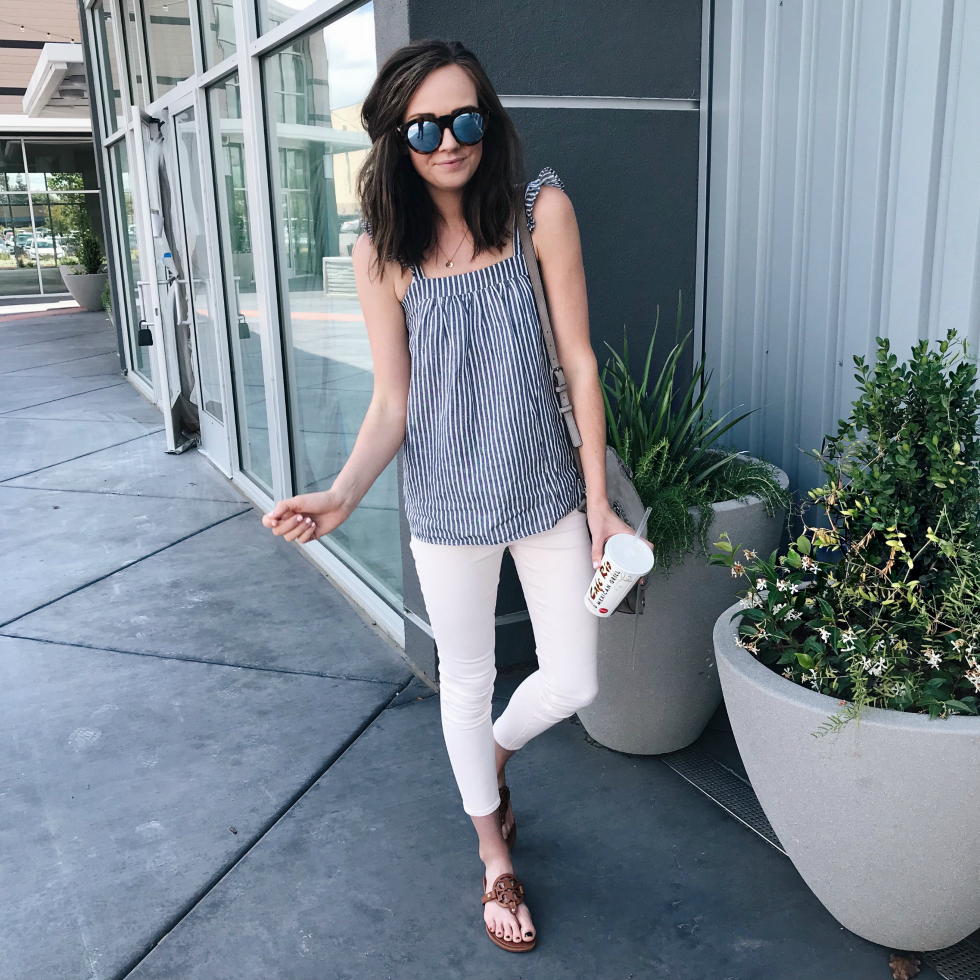 TOP | SUNGLASSES | JEANS | BAG (small version) | SANDALS (size up 1/2)
Had my first ever Cafe Rio experience last weekend. Guys. It was soooo good!!! I got the grilled chicken salad and every bite was heavenly. Not exaggerating in the least.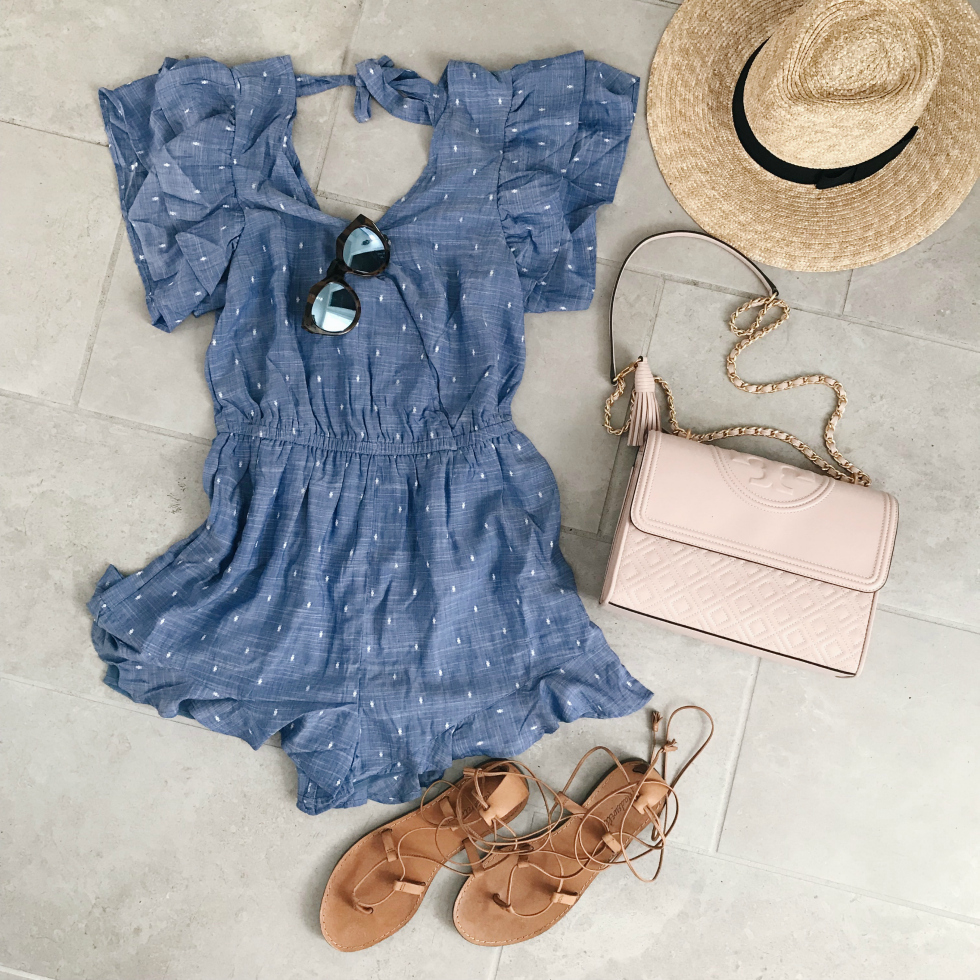 ROMPER (comes in tall and petite!) | SUNGLASSES | TORY BURCH BAG | SANDALS | HAT
Current situation: Sitting at home with two sick toddlers (well, Sophie is on the up and up, but she got Sam sick and he's in the thick of it, poor thing), eating strawberries and Greek yogurt (one of my favorite snacks), adding things to various online shopping carts that I may or may not ever actually click "checkout" on, dreaming of lying on a beach somewhere. Doesn't that just sound so lovely right now?! Warmer weather always makes me yearn for the beach… Maybe I can convince Zack to take a little beach vacay this summer… We shall see! ;)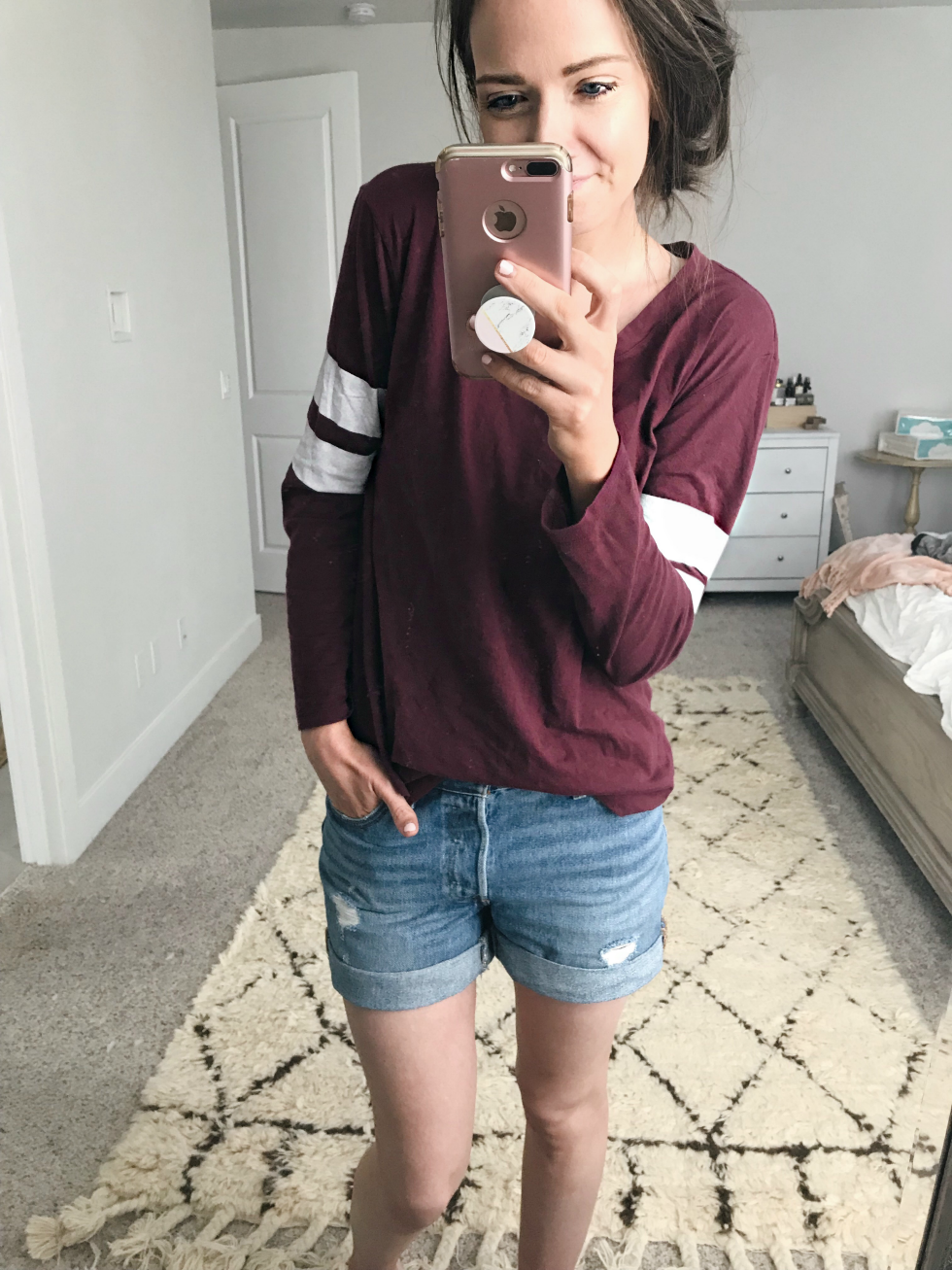 TOP (on sale!) | SHORTS (true to size) | SIMILAR RUG
Yesterday was the last day of school for Sam's preschool, and of course he got sick and couldn't go. :( Kind of sad, but then I remember that summer school literally starts on Monday, so really it's like there is no break at all (which is GOOD for him- that routine is key to our general happiness, ha!) so reallyyyy it doesn't feel like the "end of the year" at all. I'm choosing joy and just praying that he gets better quickly. Sick babies are the worst thing ever.
And yes, he's still my baby.
TV CONSOLE | JUTE RUG | STORAGE BASKETS: IKEA | WHITE RUG: COSTCO | FUR PILLOW | SOPHIE'S DRESS | SAM'S TEE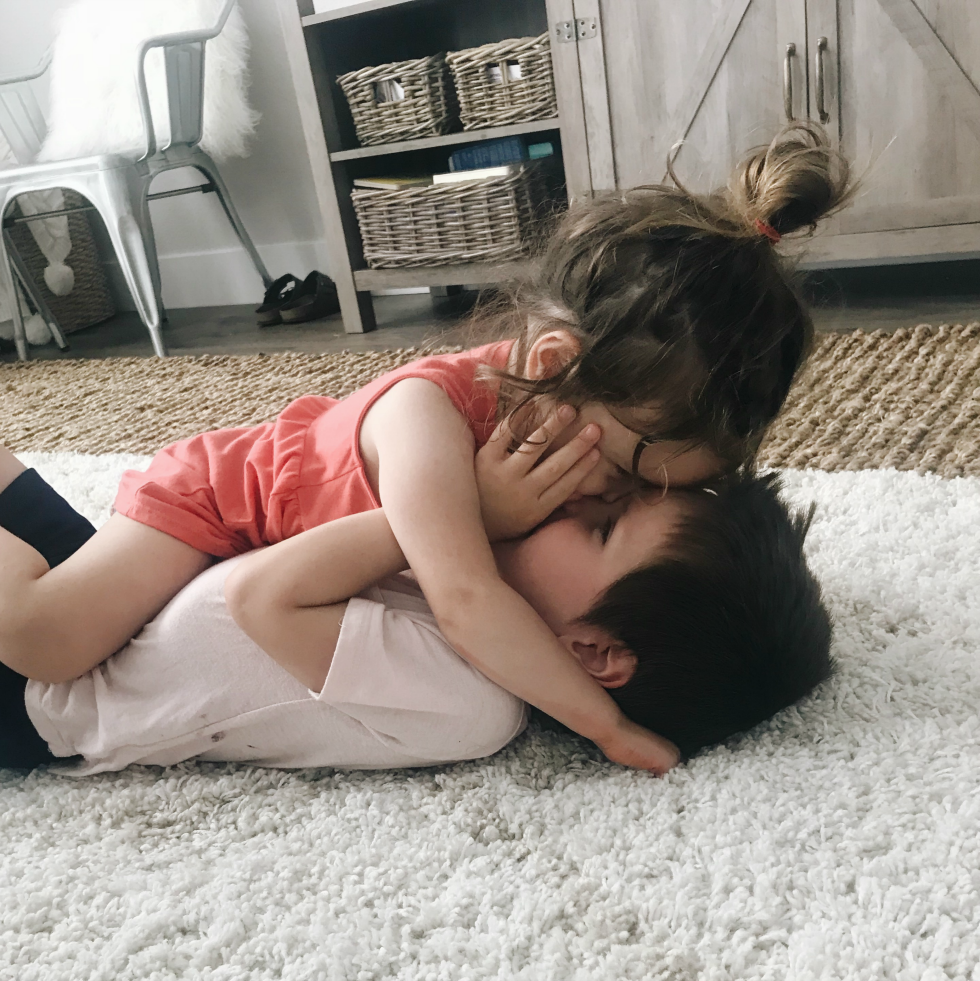 Oh, and did you see my DINING ROOM REVEAL?? I'm in love.
Happy weekend, friends!! And happy JUNE. Holycowhowdidthathappen.
xo