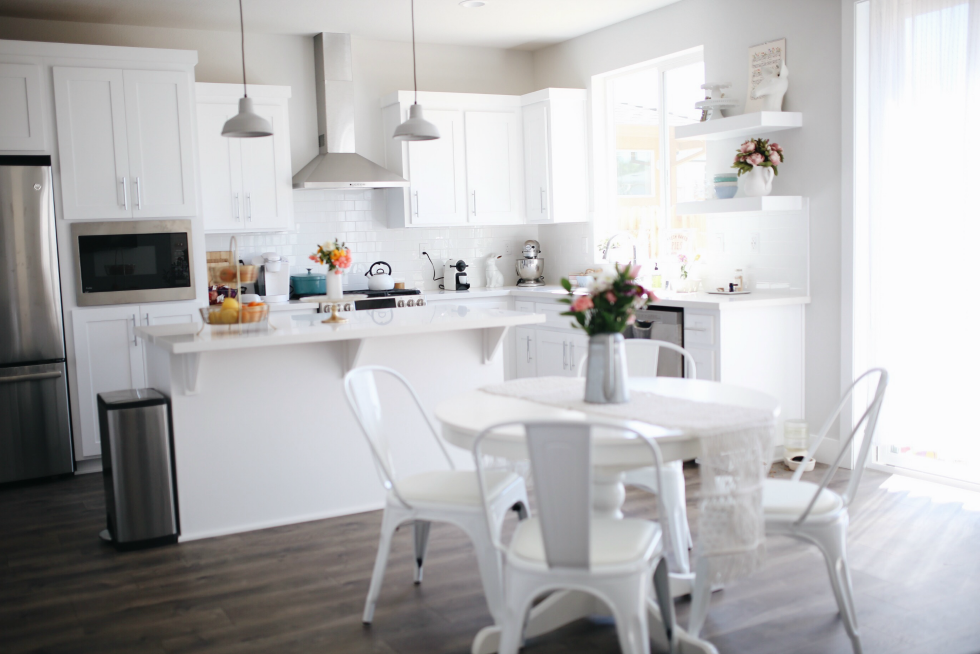 Okay, sooooo, our new home is slowly coming together! I mean, there is still a LOT left to do (I still need to find the perfect bar stools for the island, and I'm having commitment issues with hanging decor on the walls, but I just made a big Hobby Lobby purchase, so it's fine. Things are happening). But I am SO HAPPY to say that our dining room/kitchen is done! I mean, "done" is a relative term- I feel like it'll never be DONE done, because hi, everything is always a work in progress, BUT. I am finally ready to reveal it to you all here on ze blog! We were fortunate enough to be able to partner with Industry West, who provided all of the items mentioned in this post (they have the besttttt furniture and light fixtures, you guys!) to complete our dining room/kitchen. I'm seriously in love with everything. And it's all such good quality, I'm feeling extra lucky over here!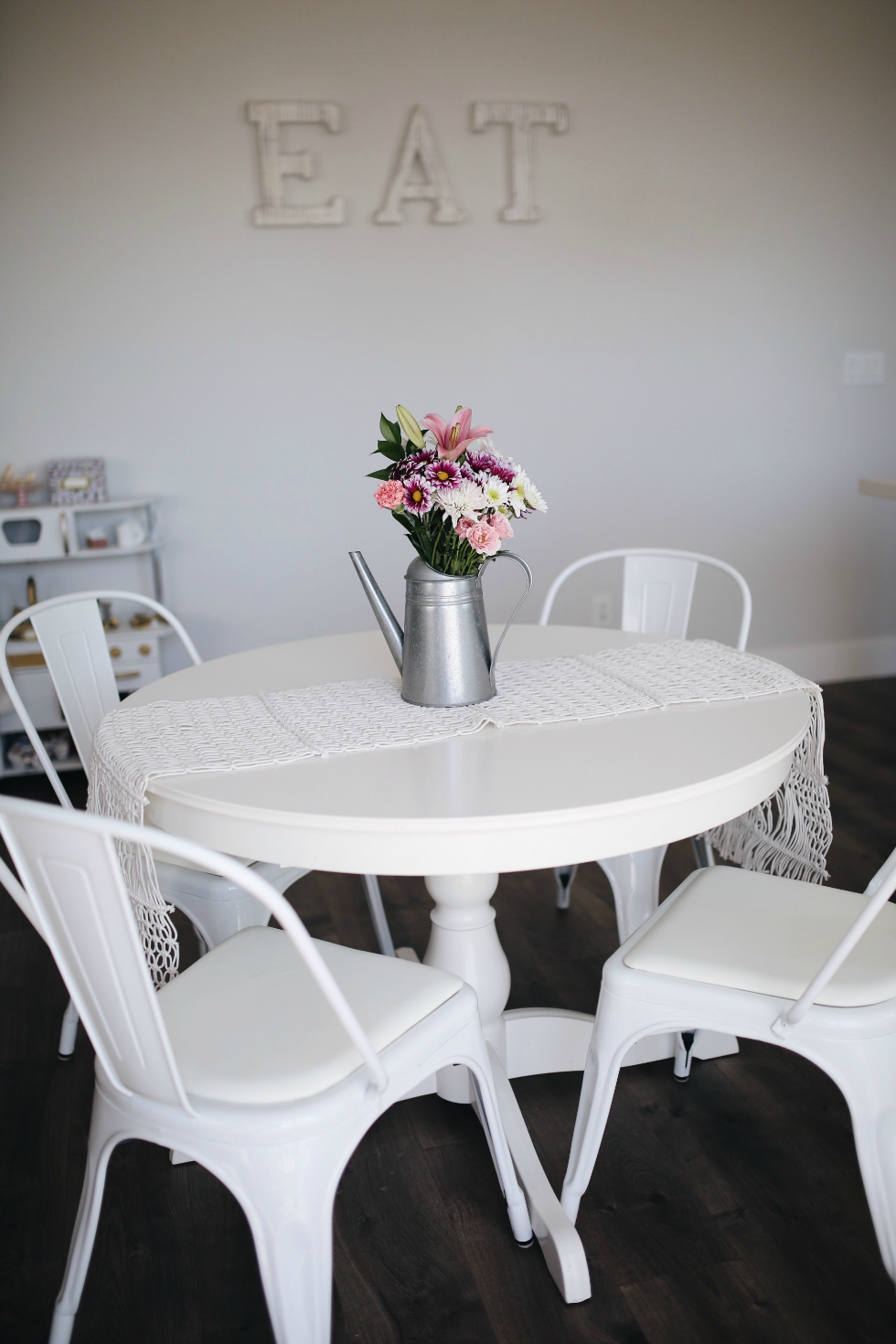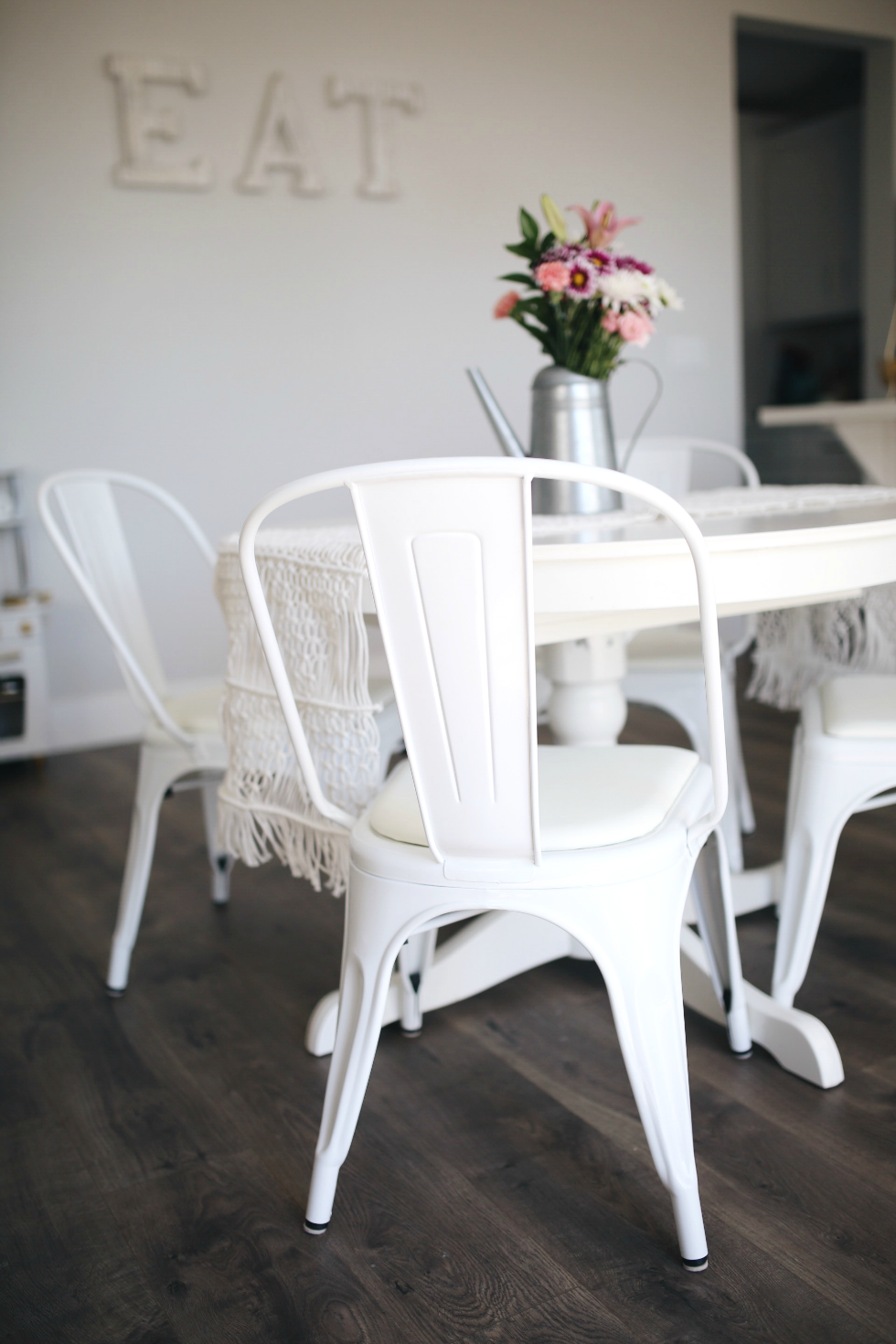 After some going back and forth, we decided on the Marais chairs for our dining room table, and I LOVE THEM. They are so so cute and tie the room together beautifully. They also clean up like a DREAM which is super important, especially with messy toddlers. ;) Their booster seats fit perfectly on the chairs too, so that's a plus! We also got some cushions for them. Such a simple but great addition!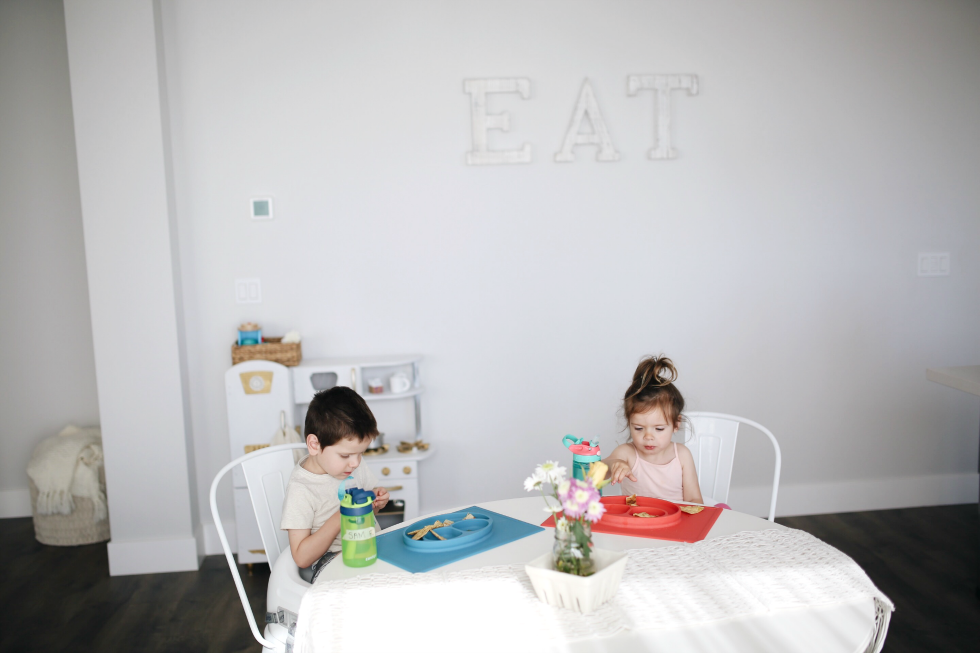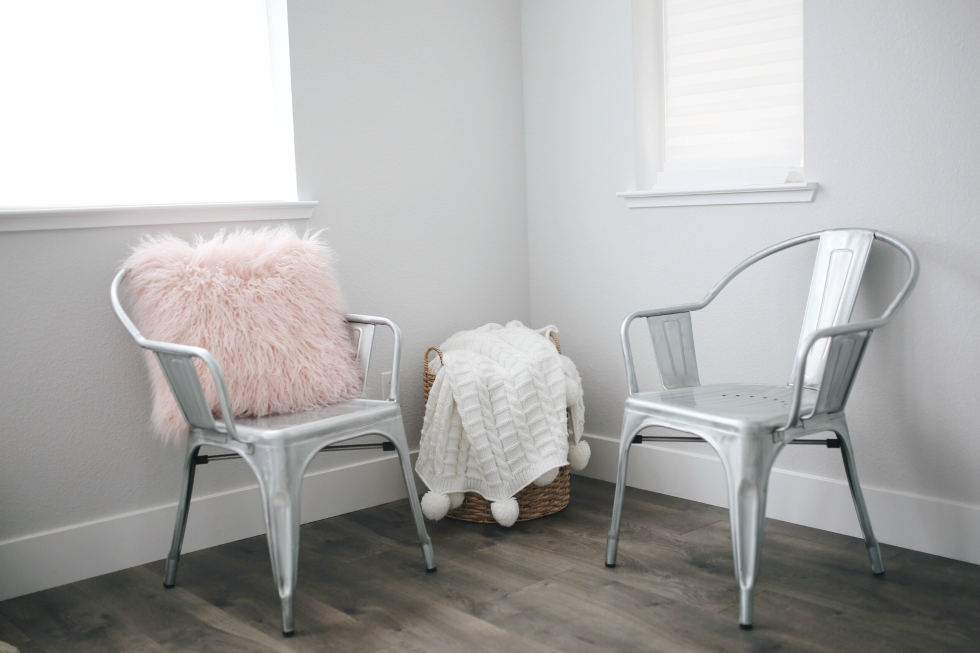 We also got the outdoor Marais arm chairs, which we're using as our supplementary seating now (still waiting on our couch lol), and I'm loving them indoors! Once we get our backyard situated (and not just a giant dirt patch), I'm excited to create a livable space outside with these chairs, too!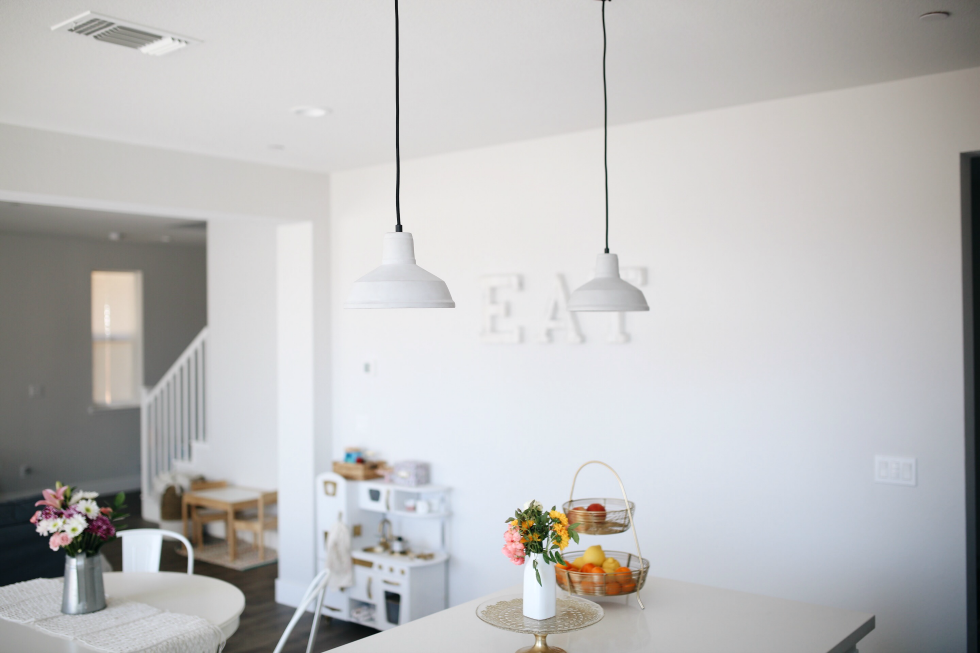 And last but not least, these gorgeous pendant lamps. The clay color and texture is out of this world, I wish you could experience them firsthand. They're kind of my new favorite addition to our home. Seriously in love. And they tie the kitchen together beautifully!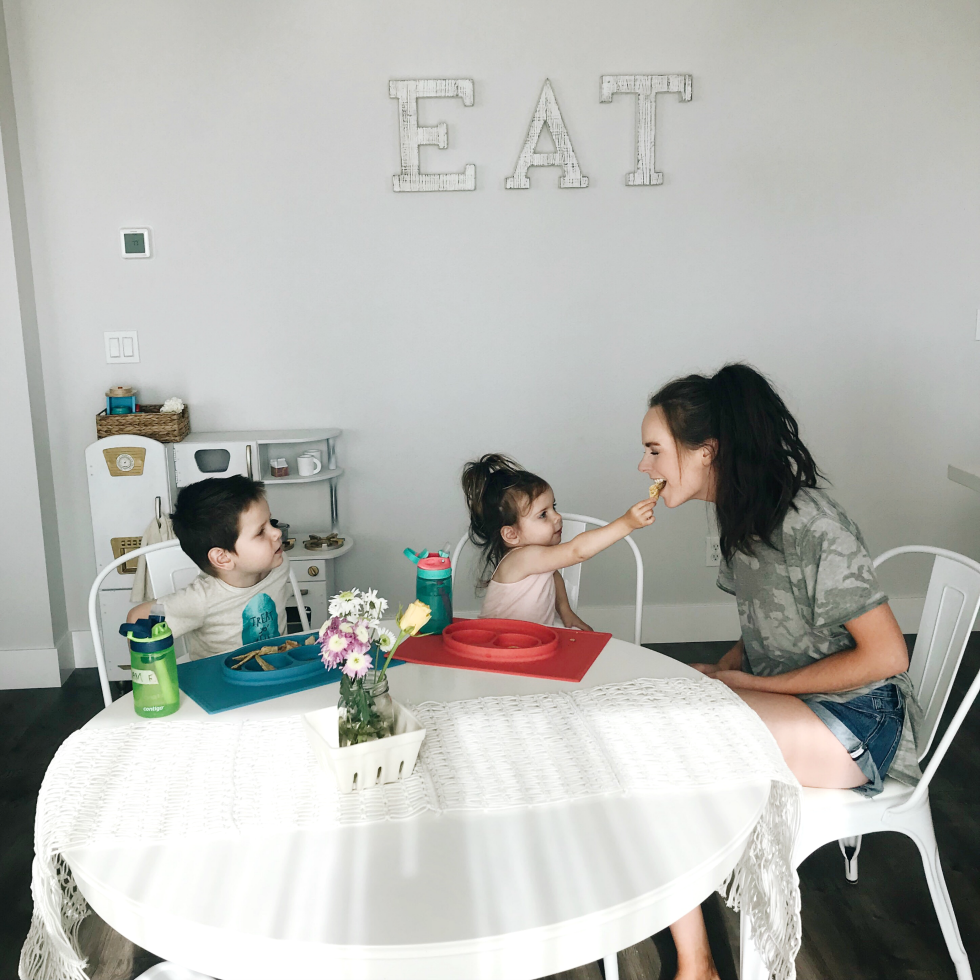 Lots of memories are going to be made right here. I. Can't. Wait.
PRODUCTS MENTIONED:
Dining Chairs- Industry West c/o
Arm Chairs- Industry West c/o
Chair Cushions- Industry West c/o
Pendant Lamps- Industry West c/o
More from our new home to come! I hope you enjoyed a little peek into our dining area! :)
xo
Read More on Katie Did What