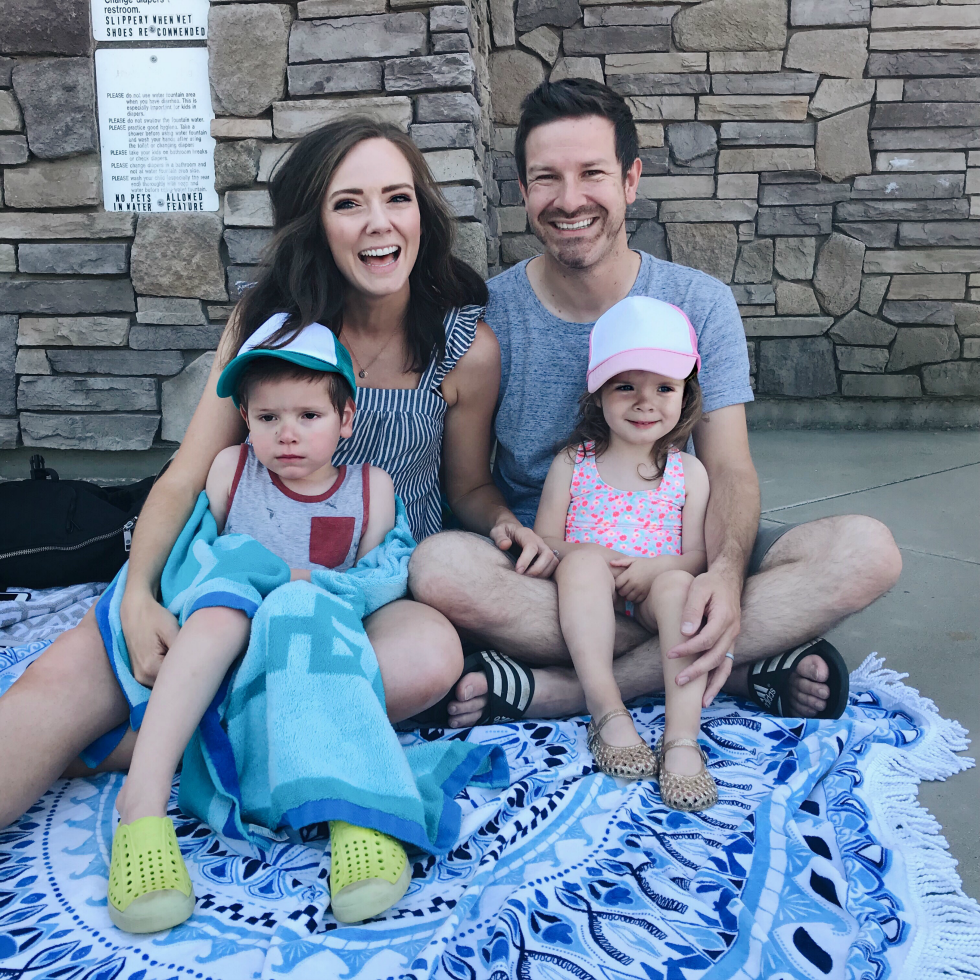 TOP | SHORTS | KIDS SHOES | SOPHIE'S BATHING SUIT | KIDS HATS
This past weekend was a long one, and SO much fun!! I feel like we crammed so much into those 3 days, and it was kind of the best. Of course, I have lots of pictures to share! Who would I be if I didn't?! ;)
Despite his face in the photo above, Sam had the best time at the splash park! Seriously, his joy was contagious. The camera just doesn't always capture it. And that's okay. Because real life did.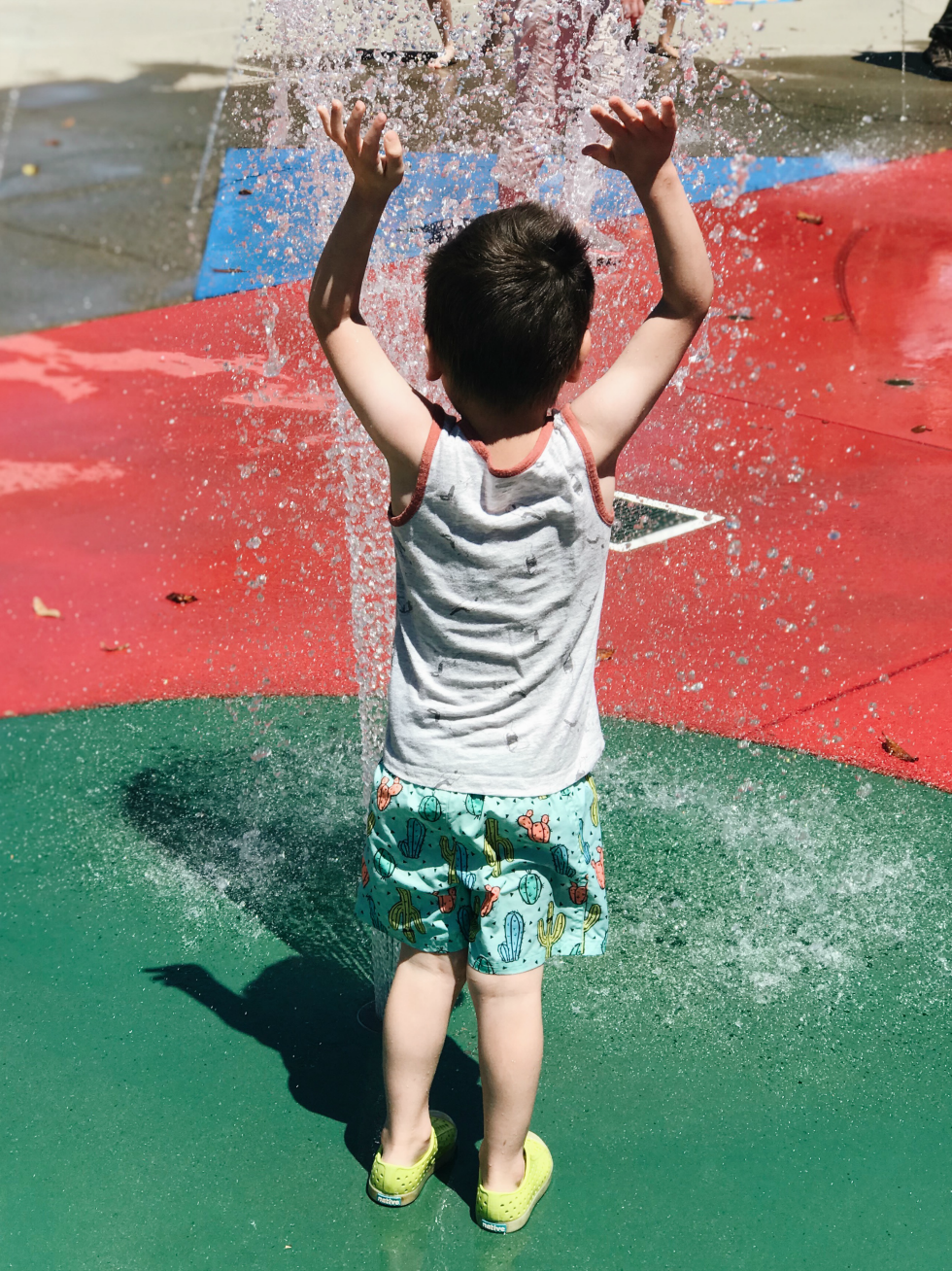 Here's to a summer full of memory-making moments just like these.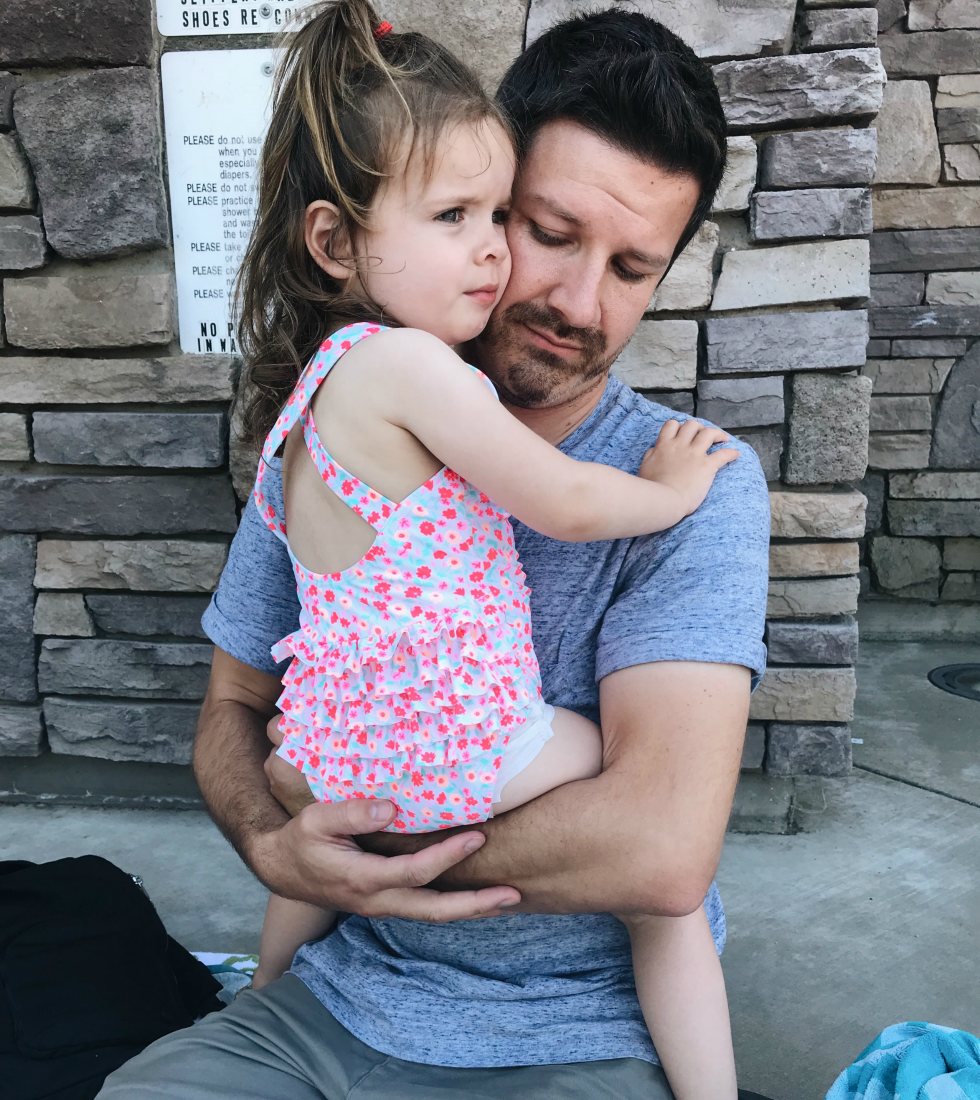 Poor Sophie bit her tongue and was in so much pain, she was NOT herself on Sunday. Just wanted to cuddle a ton and wasn't talking very much, and would cry when she ate and tell us "Boo boo tongue" :( So so sad!! We went to church and the splash park (which Sam LOVED and Sophie spent the whole time like this, in Zack's lap) and then dinner at Zack's parent's house. Such a full, fun day! We stayed out past bedtime and had a bbq and it just felt like SUMMERTIME. Yesssss!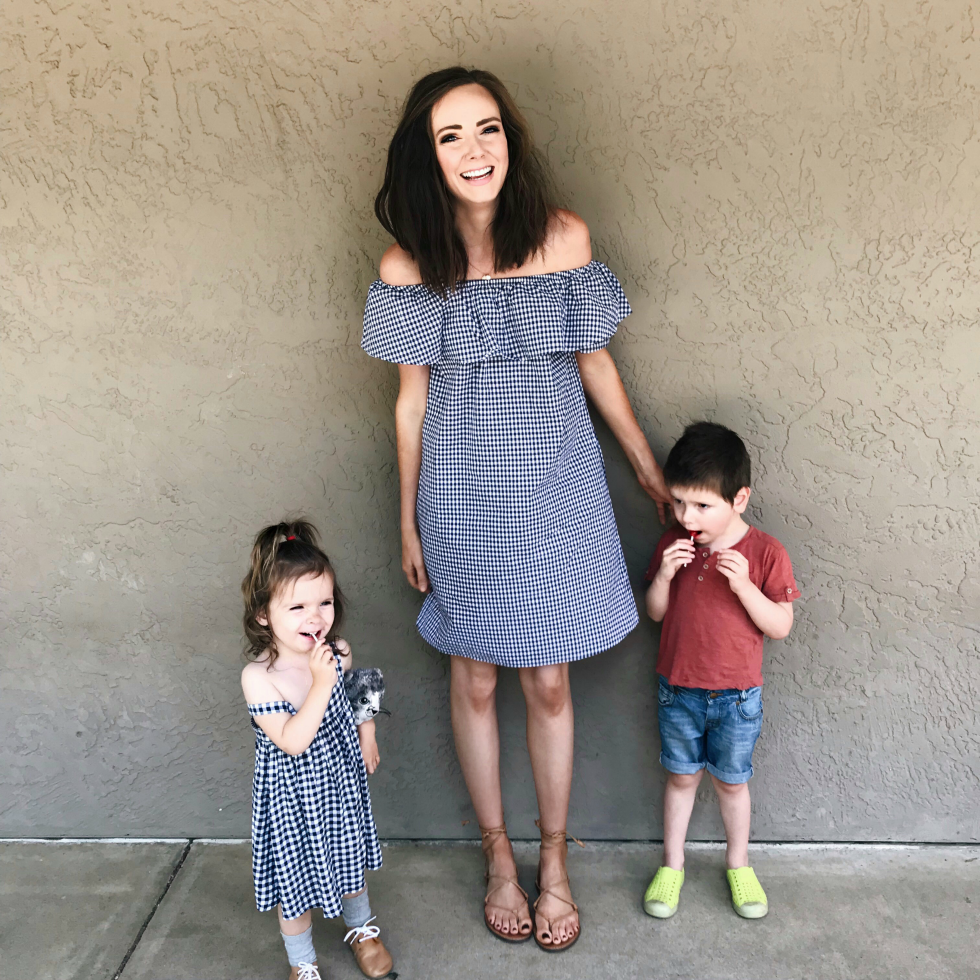 DRESS | SANDALS | SOPHIE'S DRESS (similar) | SAM'S SHOES
Monday was one of Sophie's friend's 3rd birthday party (and a mama friend of mine), with a bunch of friends from our workout group. It was a blast!!!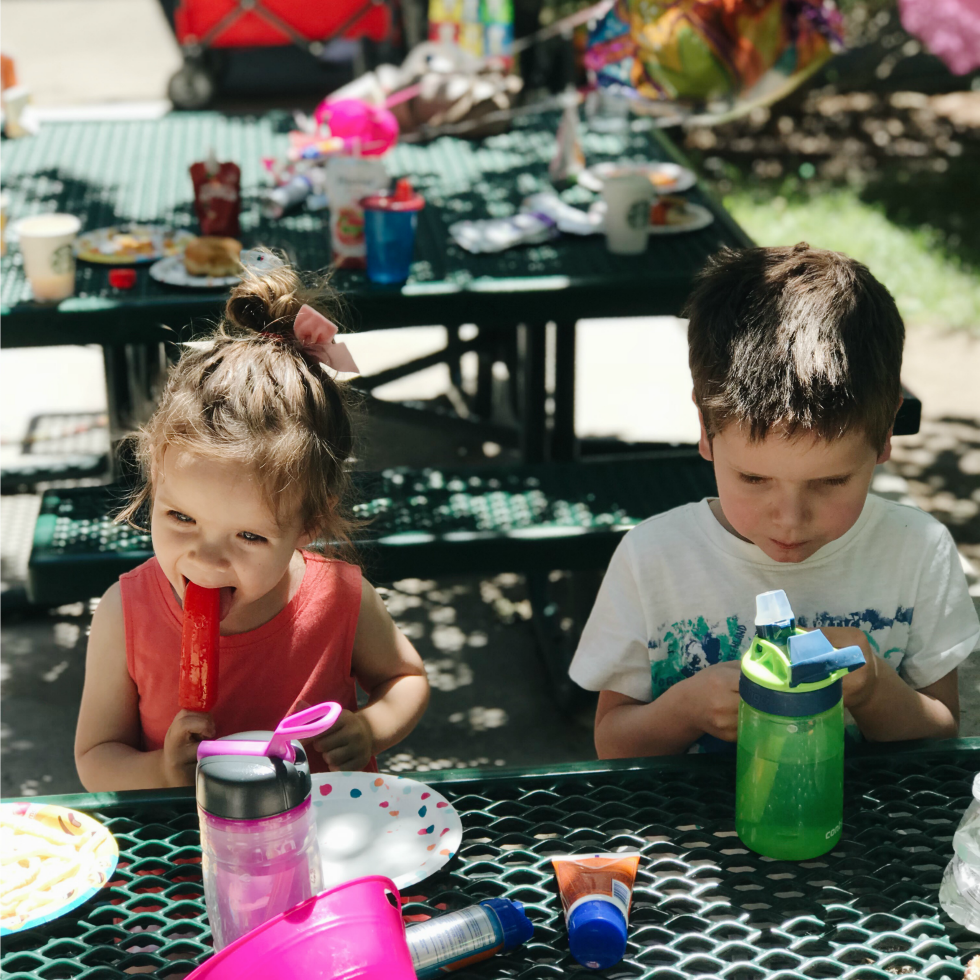 And apparently now it's Tuesday. I'm all thrown off lol. Here's to getting it wrong every day this week. ;)
xo