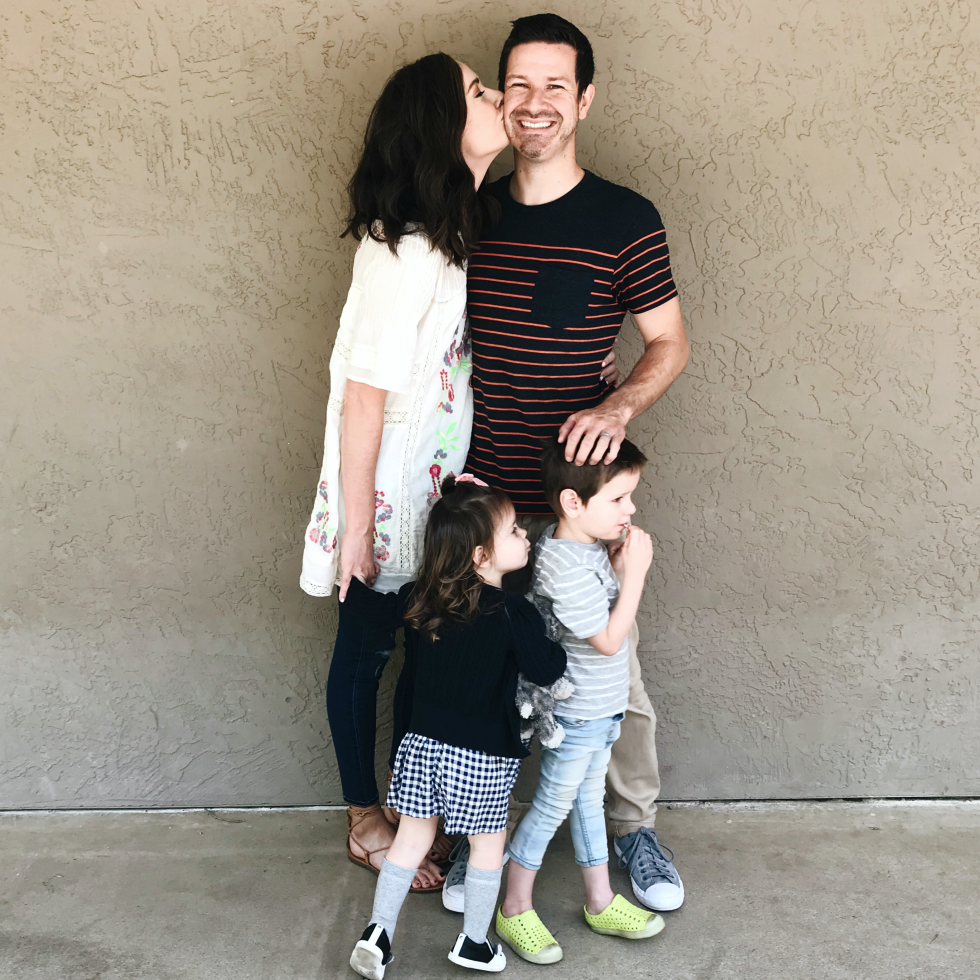 DRESS | JEANS | SANDALS
Both of the girls giving the guys kisses. Can't you just feel the love?!
Well, would ya look at that! It's Friday! I'm kind of stunned, actually, that we're already here, and not only HERE, but HERE, like, Memorial Day WEEKEND, here. Spring just kind of whizzed on by and now *POOF!* it's SUMMER!!! We even bought a sweet inflatable pool with a slide for the kids (from Costco!) for the summer, and we all have new swimsuits as of yesterday, so really I'd say we're as ready as we'll ever be. ;)
Now, to just get our backyard situated and not just a big ole' pile of dirt. Literally, our backyard is a big pile of dirt at the moment. IT'S FINE. We'll get there. Thinking of just buying some patches of astroturf for some temporary grass, and we'll be good. We'll make it work! That's what we do!
Now for some photos from this week, before I sign off for the long weekend! I hope you have a fabulous time spent with your loved ones! And do something summer-y. This is, after all, the unofficial kick-off to summa!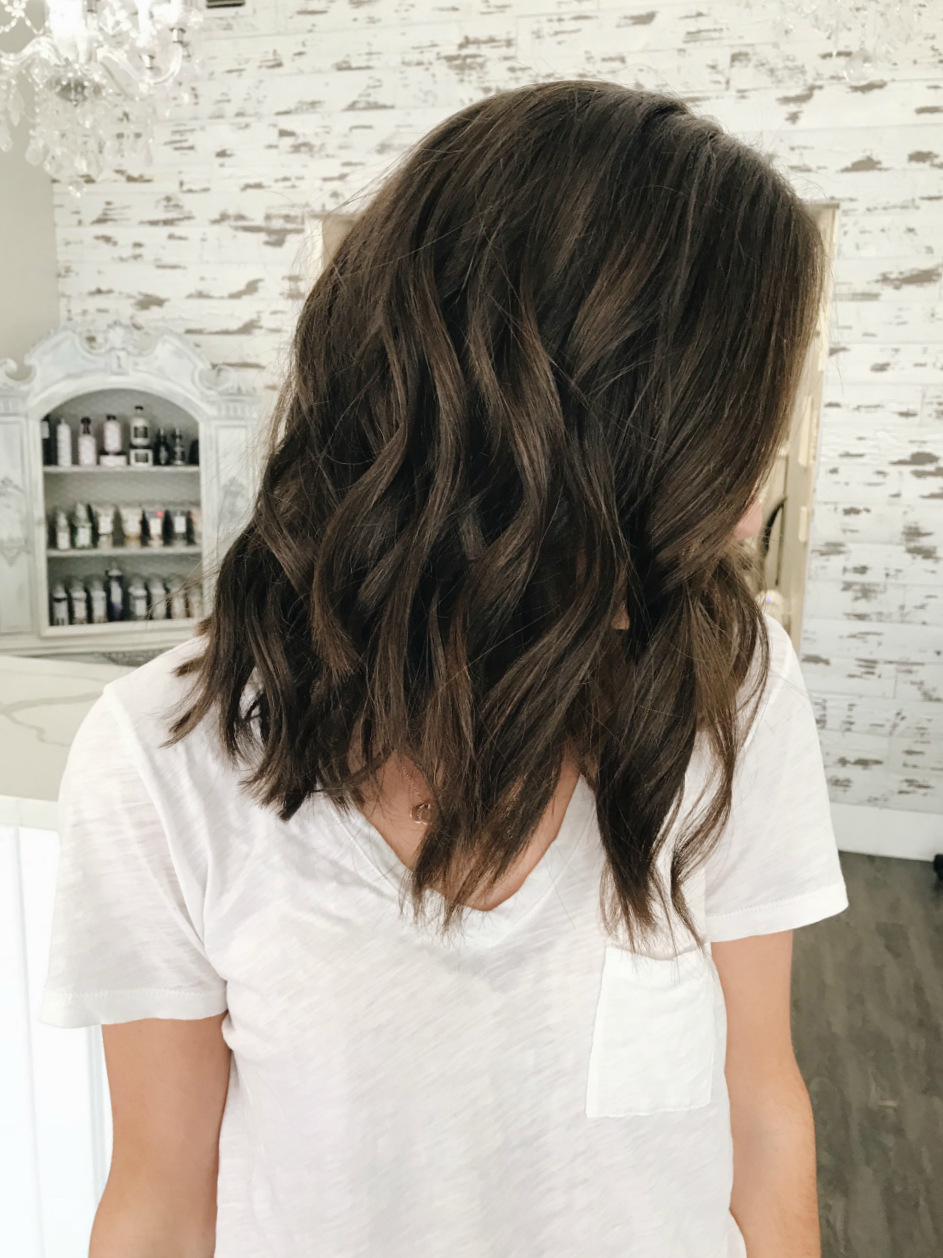 New hair, don't care. Chopped it for summer and I'm feeling like a new woman!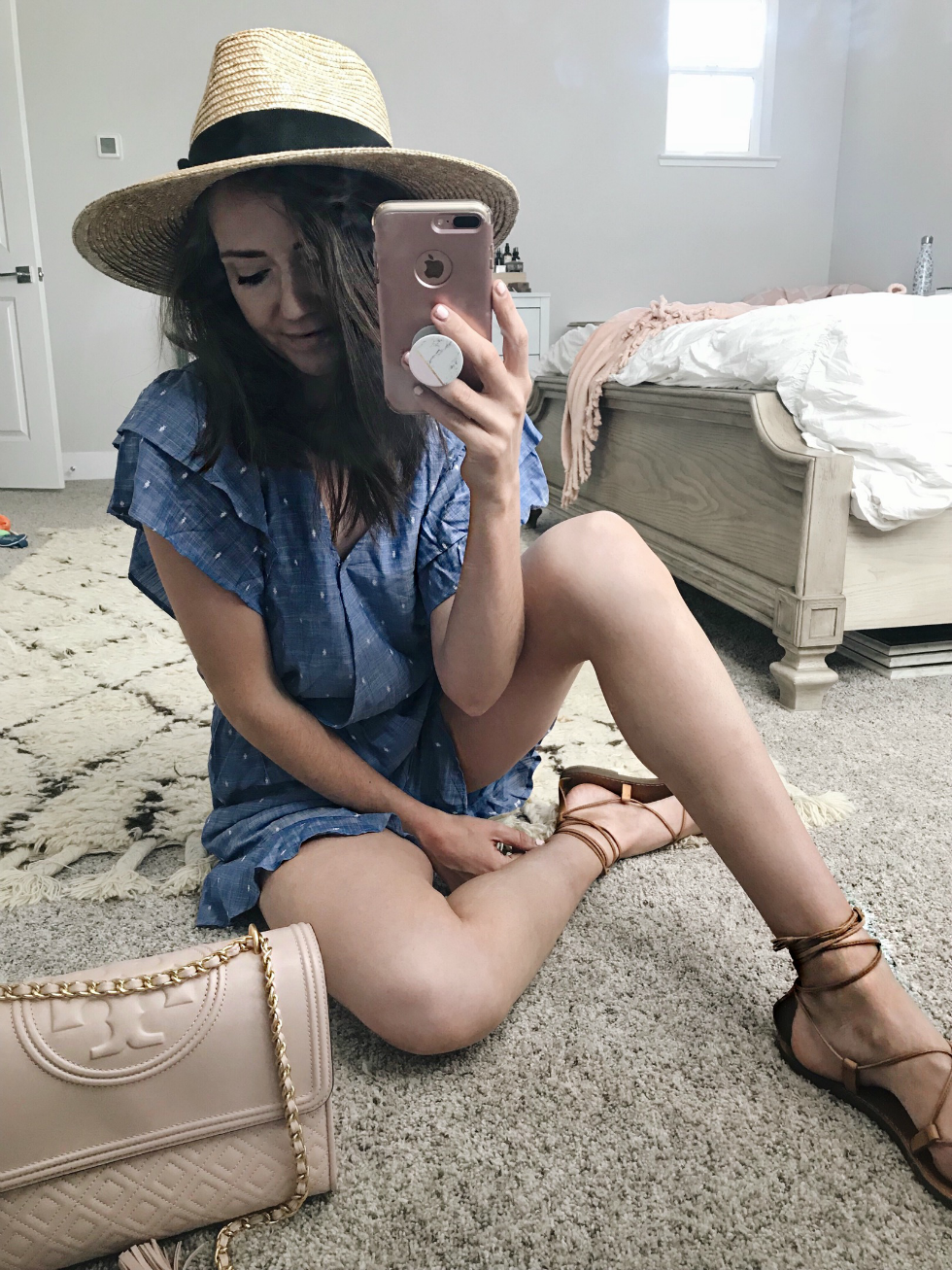 ROMPER (I sized up to medium for a roomier fit, but fits true to size) | SANDALS (true to size) | HAT (I'm in a medium) | TORY BURCH BAG (my anniversary present from my hubs- I'm in love!)
This will be my weekend uniform. Literally, THIS ROMPER is everythingggg. So cuuute and did I mention it comes in tall and petite sizing?! YES!! It ALSO has pockets, so really it's just the best thing ever.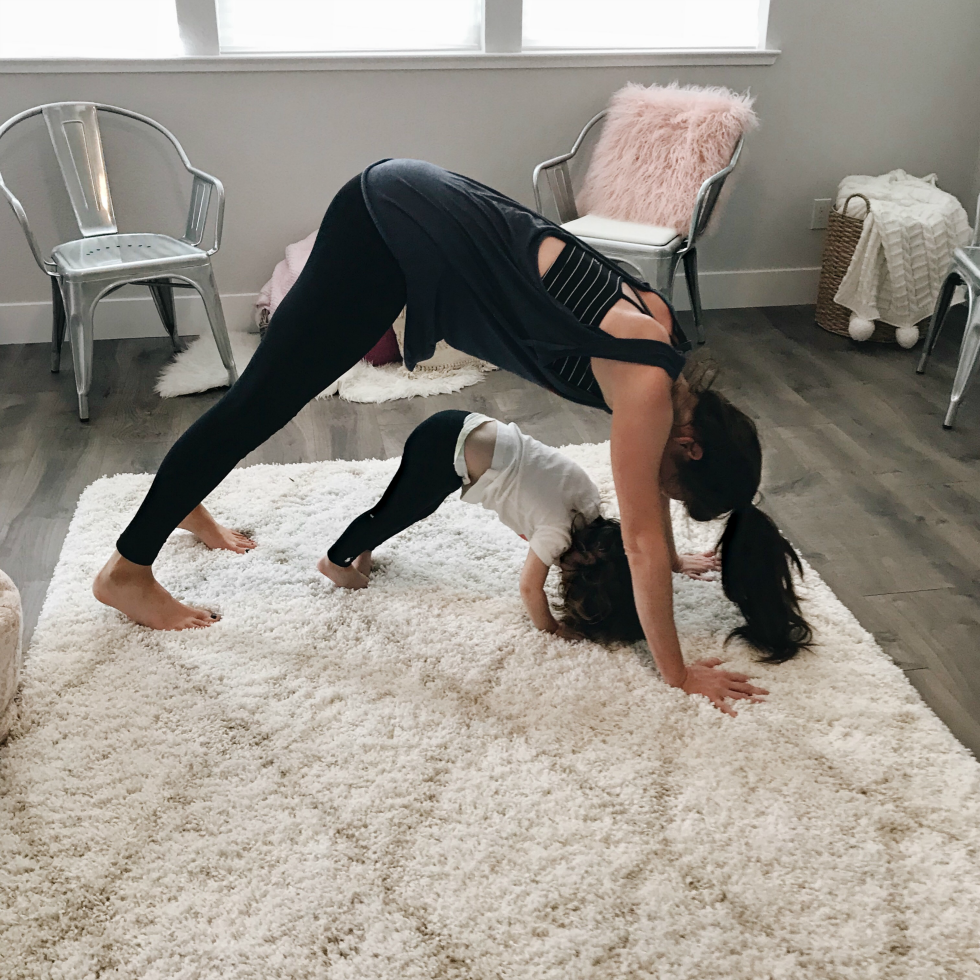 Mommy's workout buddy. She comes to my workout class with me every day, and so she'll start doing squats or lunges or "YOGA!!!" randomly and I mean, obviously this 1. Makes my heart swell with pride, 2. Is the cutest thing ever, 3. Makes me realize she is always watching!!! (so be careful! Lol) and 4. Obviously also means that I need to jump in and join her. Duh. Monkey see, monkey do. As usual, I've got the best workout clothes c/o Wantable. Try them out for yourself HERE!
LOOK 1: TOP (I got a 6, a 4 would have worked too) | SHORTS | SANDALS (in vintage vachetta)
LOOK 2: TOP | SHORTS (true to size) | BOOTS
LOOK 3: TOP | SHORTS | SHOES | HAT
Summer outfit inspiration. Because I'm ready for it. Or at least my closet is. ;)
HAT | ROMPER | NATIVE SHOES
Our plans for the weekend, right here. Lots of sunshine, lots of park time and lots of smiles.
xo