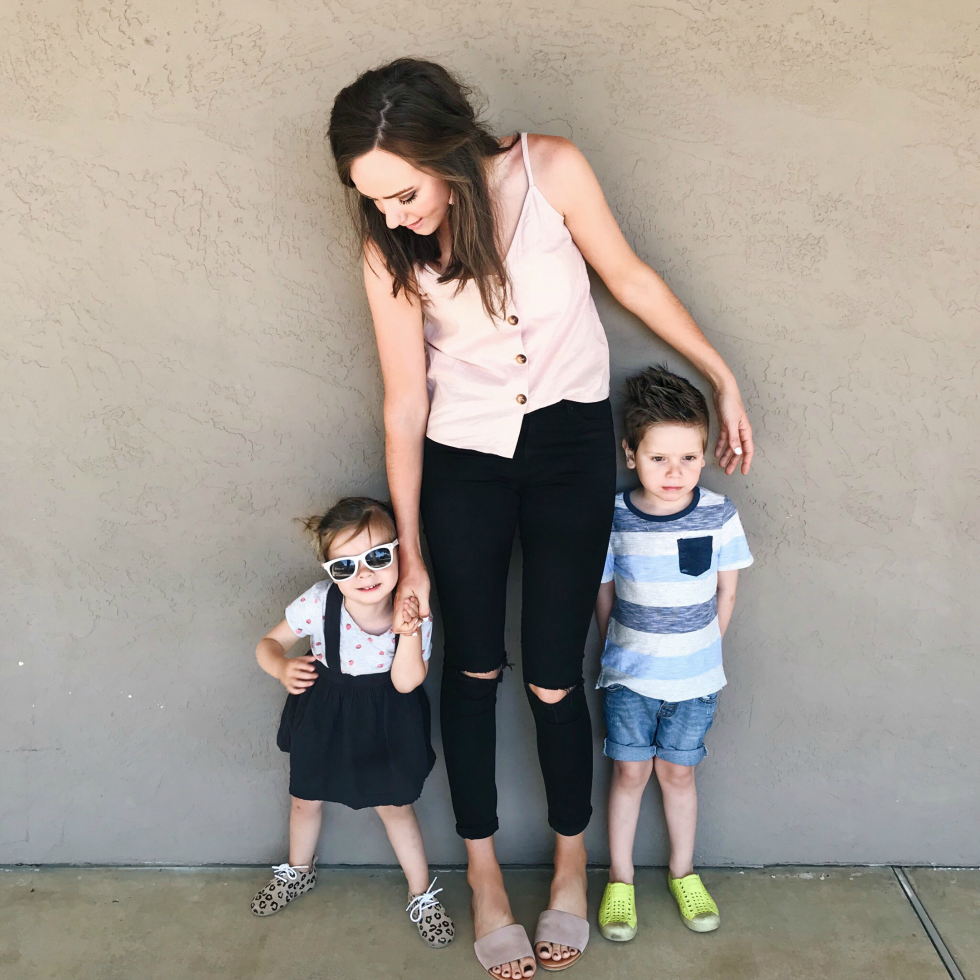 TOP | JEANS (similar) | SANDALS | SAM'S SHOES | SOPHIE'S SKIRT + TEE + SHOES
Happy Mondayyyy. This weekend was so much fun, it is REALLY feeling like SUMMER now. It almost got to 100 both days, so we was sweatin' but also loving the heat! Lots of time spent outdoors, in the sunshine and of course the water! ;)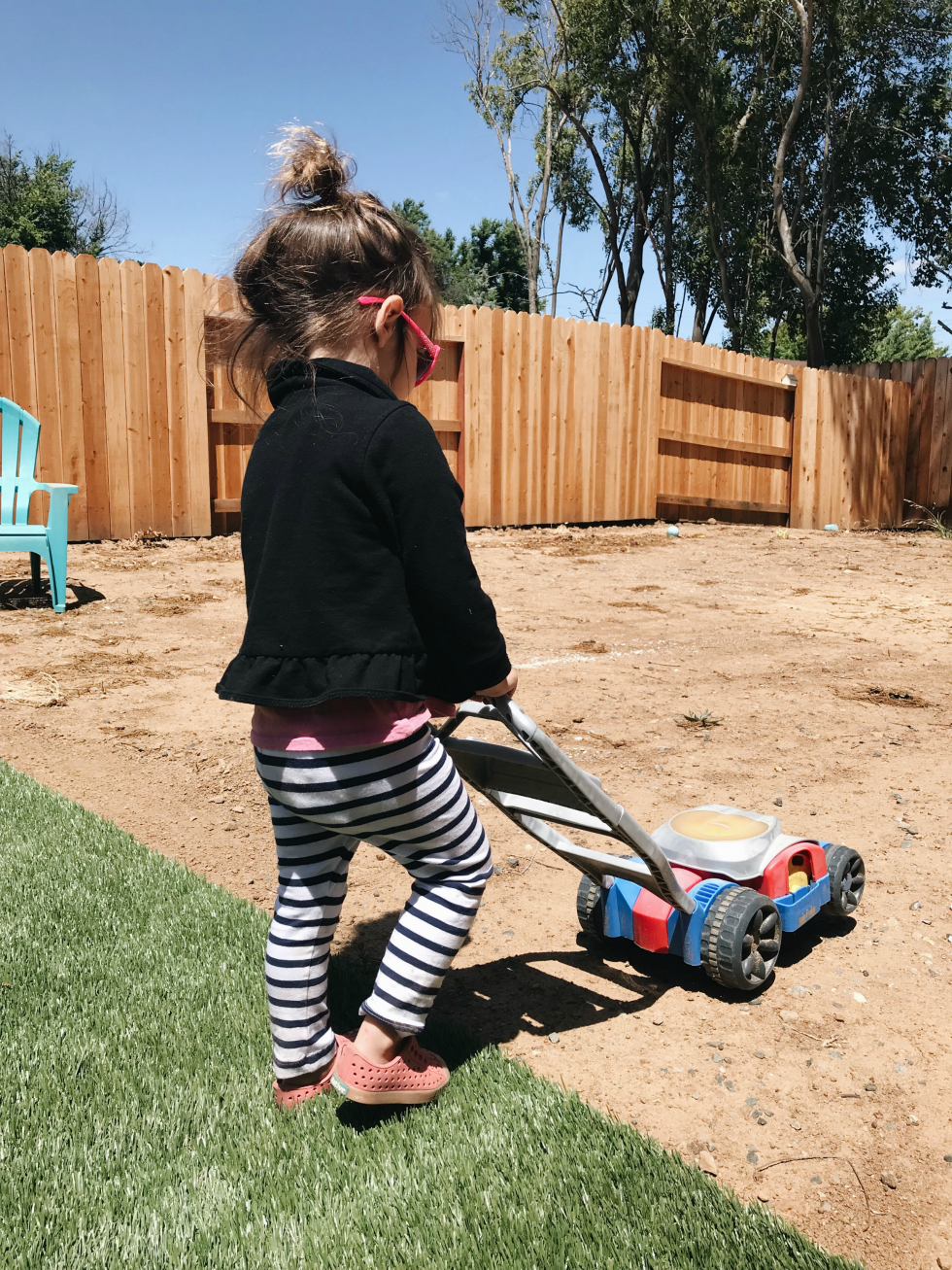 LEGGINGS | SHOES | TOY MOWER
Our backyard is sadly still just all dirt, so we've been going back and forth trying to figure out a good temporary solution to make it usable this summer, without having to spend like a million dollars (GUYS, why is landscaping so dang expensive?! Especially concrete! Ughhh). ANYWAY. We're going to make something work. We got a sweet pool from Costco (with a little slide!) and a BOUNCE HOUSE (here!) sooooo we are thinking of adding a shade sail off of the house, some more turf (also from Costco #duh- we already got two rectangles, but definitely need more!) and lining the border with rubber mulch and probably getting a swing set too (this one from Target!) because YOLO.
I'll keep you updated, for sure.
Some photos from the weekend! I hope you had a great one! :)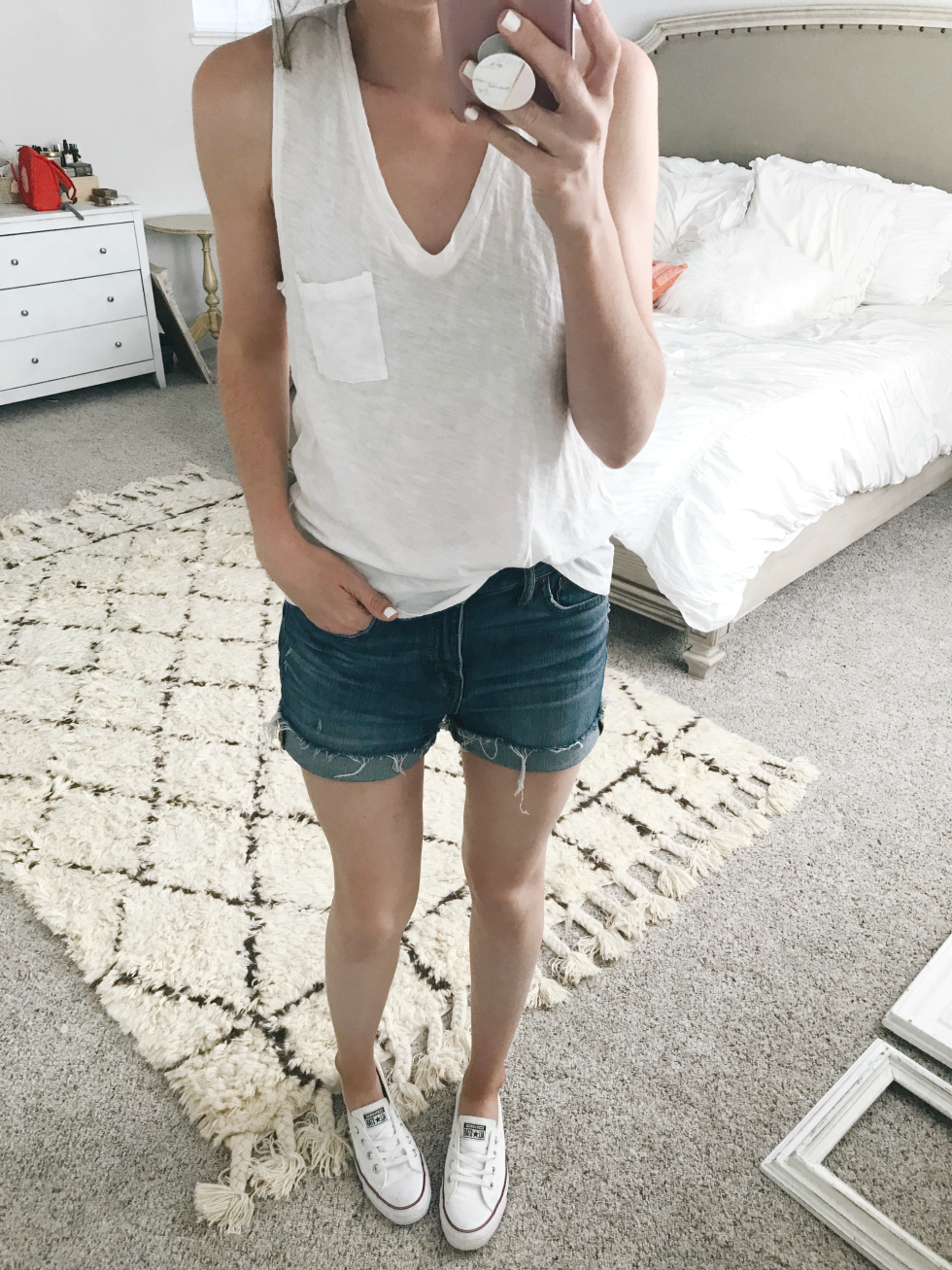 TANK TOP | SHORTS + HERE (in more sizes!) | SHOES | SIMILAR RUG
Summer uniform right here. Tank top and cut offs. This is my FAVORITE tank top EVER- it's only $18, and comes in a ton of colors! I just ordered the hot pink and grey to add to my collection. Actually eventually need every color, TBH. I size up to a medium for the perfect slouch. If you sign up for Madewell Insider (it's free!) you get free shipping + returns, yippee!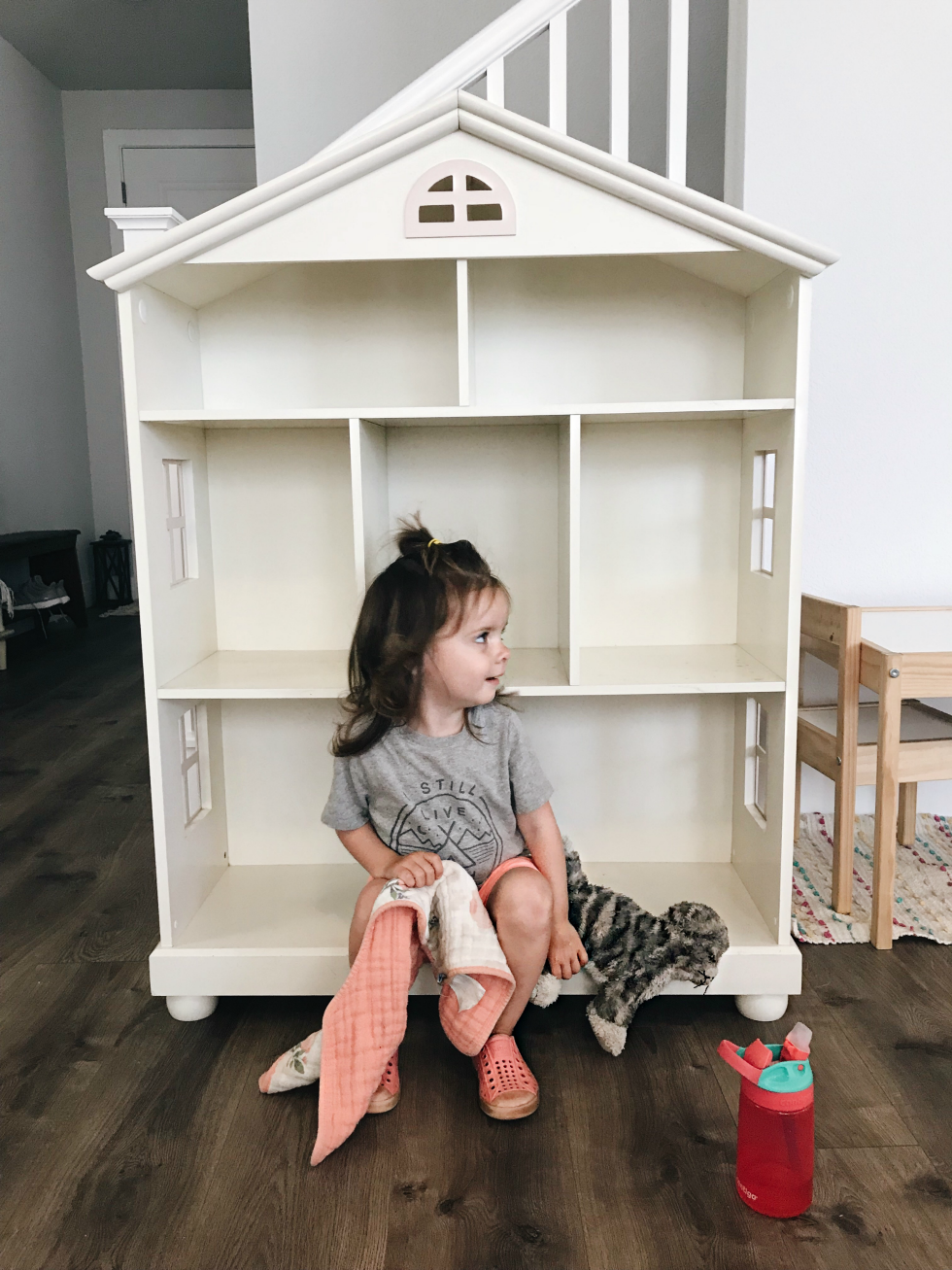 A sweet friend who is a recent empty nester gave us this gorgeous doll house/book shelf for Sophie. It was her daughter's (who is now in college), and she wanted Sophie to have it. Cue all of the tears. So so sweet. This will get lots more years of love, that's for sure! They even came and delivered it to our house. Kindness and generosity like that, loving with nothing in return- THAT is what this life is all about, I'm sure of it. Makes me want to do better.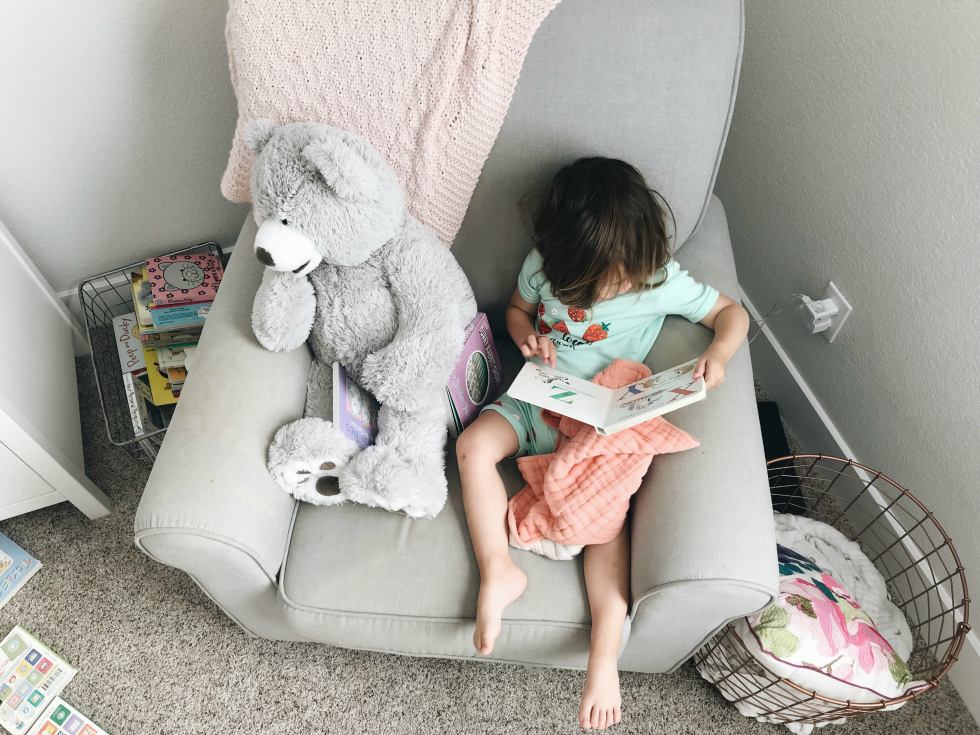 Came into this scene yesterday morning- Sophie had set up herself and her bear with a book each, in her rocker. I MEAN. This age is just SO MUCH FUN I can't handle it. Sophie's cute strawberry pajamas HERE.
Monday. Let's do the damn thing. (Speaking of, who else is watching The Bachelorette?! So excited for tonight! Let the real crazy begin!)
xo
Read More on Katie Did What