Hey guys! Welcome to my Saturday Series, "Some Things I'm Loving!" If you want to join me, feel free to link up below and we can all share with each other what we've been loving this week! :)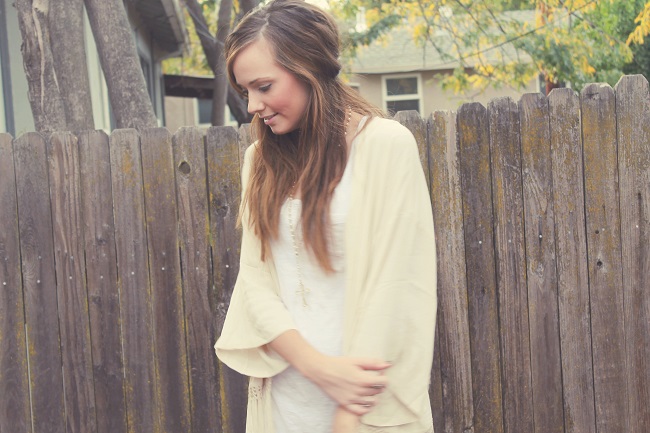 Song: I love me some Ellie Goulding, this is nothing new. I've been lovinggg this song this week. It's amazing to run to, also. Super upbeat and makes you want to MOVE!

Workout: Tone It Up in 30 workout. One of my biggest worries when I found out I was pregnant was that I wouldn't be able to work out anymore. Thankfully, my doctor told me just the opposite! Yay for that! Of course, I'm being super cautious and listening to my body, but I'm just glad I can still do what I love to do, with only slight moderations. ;) This workout was my favourite of the week! It got my heartrate up and left me feeling amazing afterward!
Beauty Product: I know everyone has already sang the praises of coconut oil, but I'll just reiterate in case you haven't heard it enough- coconut oil is amazing. I use it every night as lotion and as strech mark prevention. It's wayyyy cheaper than all the crazy lotions they have on the market, it smells amazing, you can cook with it, you can mix it with brown sugar and make your own DIY body scrub (which I did, by the way, and it's pretty great), there are just so many uses for it! I got a seriously HUGE tub of coconut oil from Costco that will be lasting me forever and a day. It's somewhat ridiculously huge, but you know. That's Costco for you.
Book: I just bought "The Fault in Our Stars" for my Kindle (it's on sale for only $3.99!), and it's been sitting there, untouched. Because, honestly? I'm petrified to read it. I know everyone has only been raving about how good it is, but I'm just scared it'll be way too close-to-home/sad/depressing for me right now. I mean, cancer. F cancer. I don't know if it's a good idea for me to read a book like that right now. Anyone read it and can convince me otherwise?
xo
Wanna link up with some things you're loving? Just add your link below! :) Please link back to me in your post! Grab the link-up button too, if you'd like. (To grab button, simply click in the box below and copy all of the html, then paste into the html part of your blog post!)