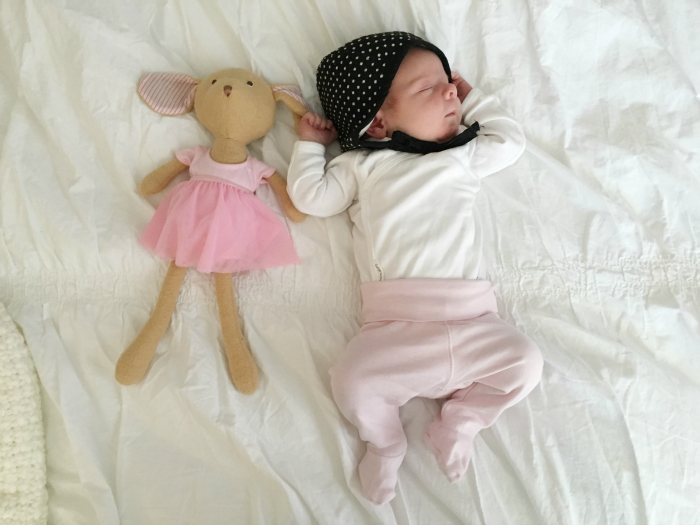 bonnet: c/o rain people // mouse: c/o hazel village
Whooooa. The last Bachelor Man Quotes, I was 39 weeks pregnant! Little did I know just a few days later I'd be holding my baby girl!!! Ahhh it's a dream, guys. A literal dream. Anyway. First things first. I've been wearing Sophie when we go on family walks, because she just loves being in her wrap, and so do I, so it's a win-win. ;) And each time, she falls fast asleep. It's the sweetest. I mean, look at my view! The best, I tell you.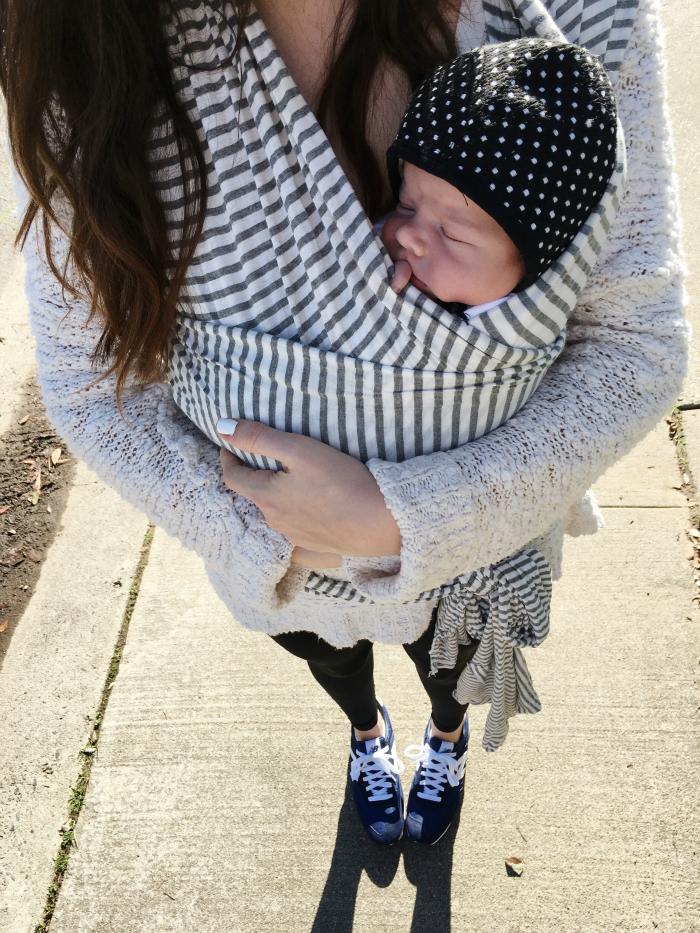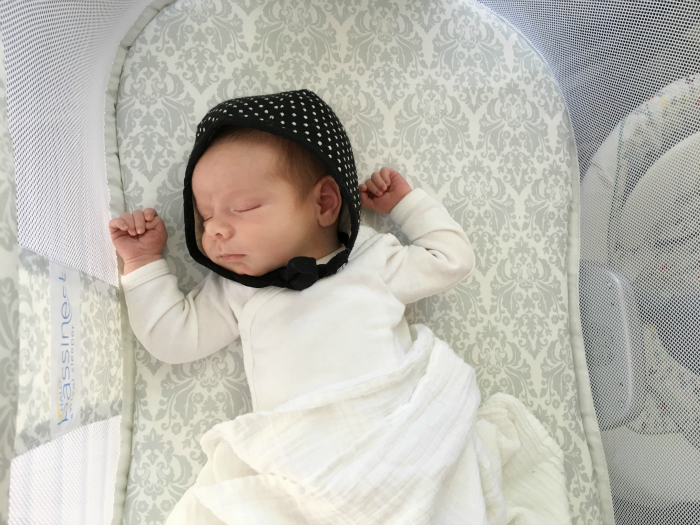 And then when we got home, I put her right in her bassinet and she continued sleeping for an hour after. Little angel baby. What's better than sleeping babies?! I mean, really??
And now it's time for the Bachelor Man Quotes! If you're new here, each week I watch The Bachelor with my husband and write down our hilarious commentary. It's good times.
Olivia: "I can't handle this right now. I can't handle this right now."
Zack: Can you handle this right now?
Girl: "I would never stay here if it wasn't for Ben."
Katie: No it isn't Ben. It's ABC.
Zack: No, Ben paid for all of this.
Zack: Ben is not at all amused by crazy Olivia.
Zack: They really just hugged with another girl in between them!
Zack: This wedding should just be real and the show should end now.
Zack: I'm guessing he's going to keep the twin who didn't have pictures of her ex-boyfriend all around her room.
Olivia: I'm going to grab him right away.
Zack: You don't say!
Katie: What are the rules for interrupting people.
Zack: If they have cheesecake, they can't be interrupted.
Olivia: Olivia is here for you. I'm not going anywhere.
Ben's Mind: I'm starting to be a little scared.
Jubilee: I'm just not a very confident person.
Demi Lovato: What's wrong with being confident?
And that concludes Bachelor man quotes for this week. What do you think of Olivia? Will she make it through next week? I'm hoping not.
xo