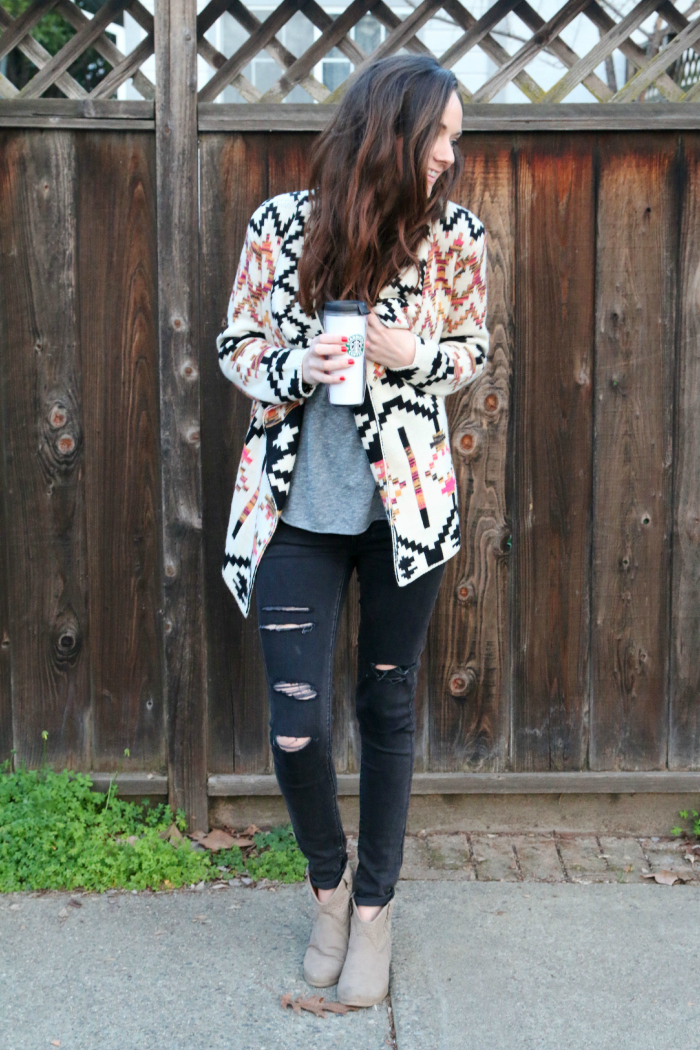 sweater: c/o riffraff (use code KATIEDIDWHAT10 for 10% off!)
pants: american eagle
booties: target
tank top: forever 21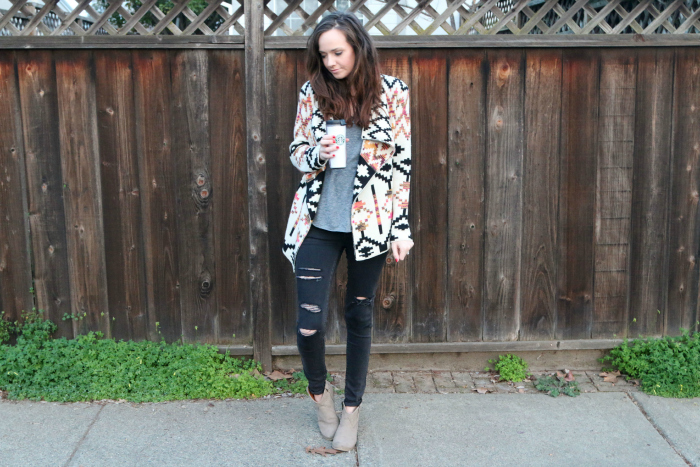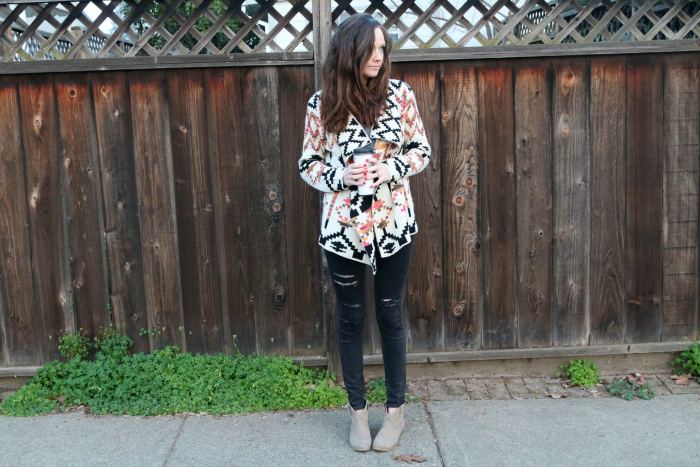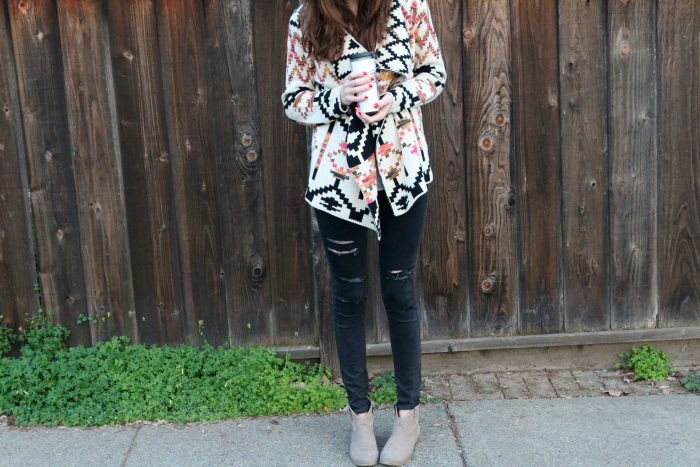 Not pictured: A runny nose and watery eyes. AWESOME. At least I can happily say the worst of this cold is behind me, and thank goodness. It's been a real doozy. Thank you all so much for your well wishes and awesome get well tips! Much appreciated. I'm actually feeling better- about time, seeing as I've been sick for a week now, boo. Now let's pray my hubby doesn't get sick!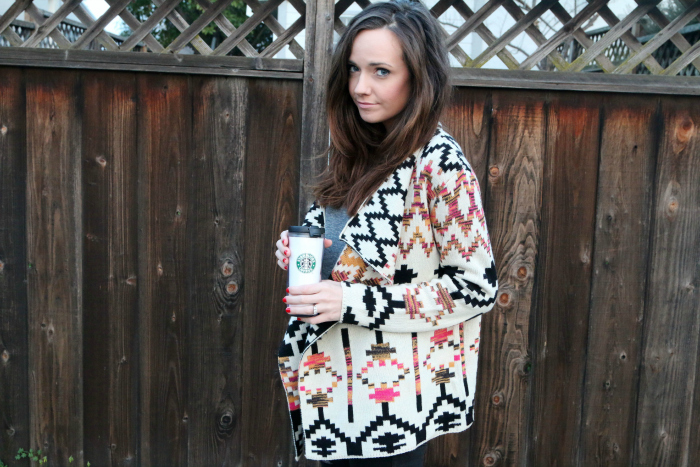 And p.s. If you haven't seen this video, you need to. SWOON. Ed Sheeran can do no wrong. Also, maybe it's the month, but I'm feeling super romantical right now. Give me ALL OF THE LOVE SONGS, thanks.
What's your favorite song at the moment?
xo