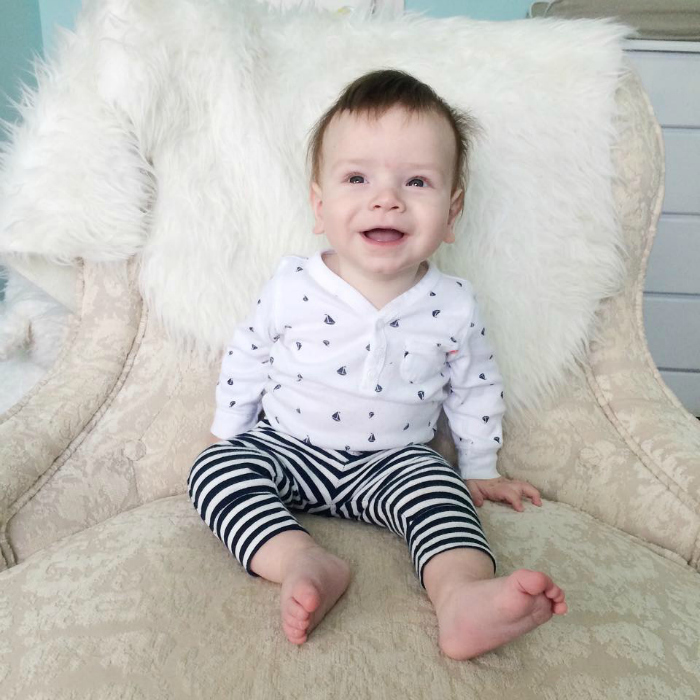 I am currently buried underneath a pile of Kleenex (no, okay actually it's Puffs, if you want to get specific) and cups upon cups of hot tea. My whole body aches, I haven't seen the daylight in days, and I have zero desire to do anything but lie in misery and wallow. I am being so Scarlett O'Hara right now. [Read: dramatique].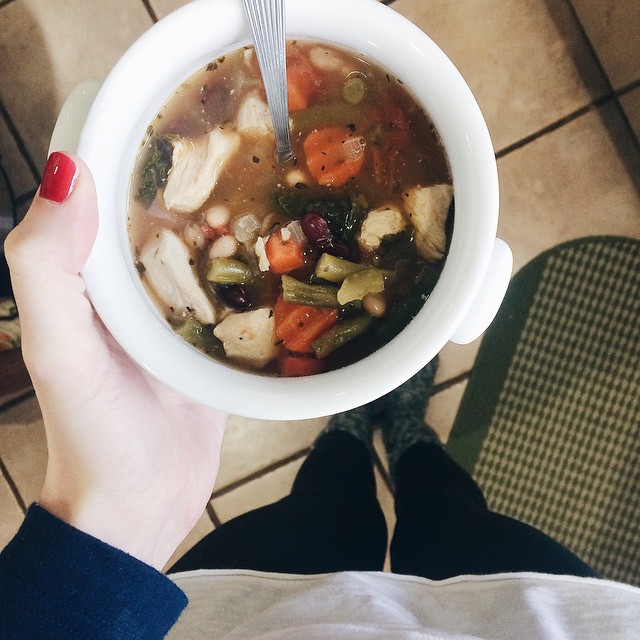 So, that is what I've been up to… Oh, and also taking care of my bébé, who is my little ray of sunshine. His happy demeanor and smiles are what have been getting me through the day. And also my mother-in-law's homemade soup (minestrone loaded with veggies and chicken!), because it is de-li-cious. (Thanks Lucy!)
sweatshirt: brandy melville
leggings: kohls (they are seriously amazing, go get them, now)
[photo from my snapchat; username: katiedid_what]
SO. With that being said, this is my sick #OOTD. ;) Rockin' the leggings/oversized sweatshirt/messy ponytail look. What do you think? Nailed it?
Also, I haven't been sick since before I got pregnant (I KNOW I AM AWARE AT HOW LUCKY I'VE BEEN) so I feel like I'm being even more dramatic about all of this than I would if it were more common. Does that make sense? Like, this is all so foreign to me right now, and so I'm being even more of a wuss than usual. Or something. Either way, it sucks. Thank God for a husband who takes care of me (and the baby!) and also thank God for Netflix. Amen.
And this is my life right now! Exciting, I know.
Any cure-all sick remedies you swear by? I'll try (almost) anything at this point.
xo
Read More on Katie Did What