It's that time of year again! Black Friday/Cyber Week or whatever you want to call it! I call it "deal time" and it's one of my favorite two-week periods of the year!
Nordstrom has kicked off their Cyber Week deals already! A full week before techincal Black Friday and we're LOVING it! Not only does it make things easier for us on a "work" level by having to do everything on the same day- it makes it easier to shop as well! A little more stress-free being so early!
Nordstrom has marked down thousands of items- including many best-sellers like Zella leggings, Ugg boots and much more! Below, you will find categorized collages with numbers and links corresponding to each item. These are my top picks from this year's Nordstrom Black Friday deals!
Also, as you probably know- Nordstrom offers free shipping and free returns on everything!
Plus, Nordy Club members get an additional bonus note for spending certain amounts! Spend $100 and get $20, spend $150 and get $30 or spend $250+ and get a $60 bonus note! You can use Notes like gift cards and they are scheduled to show up around mid-January.
Women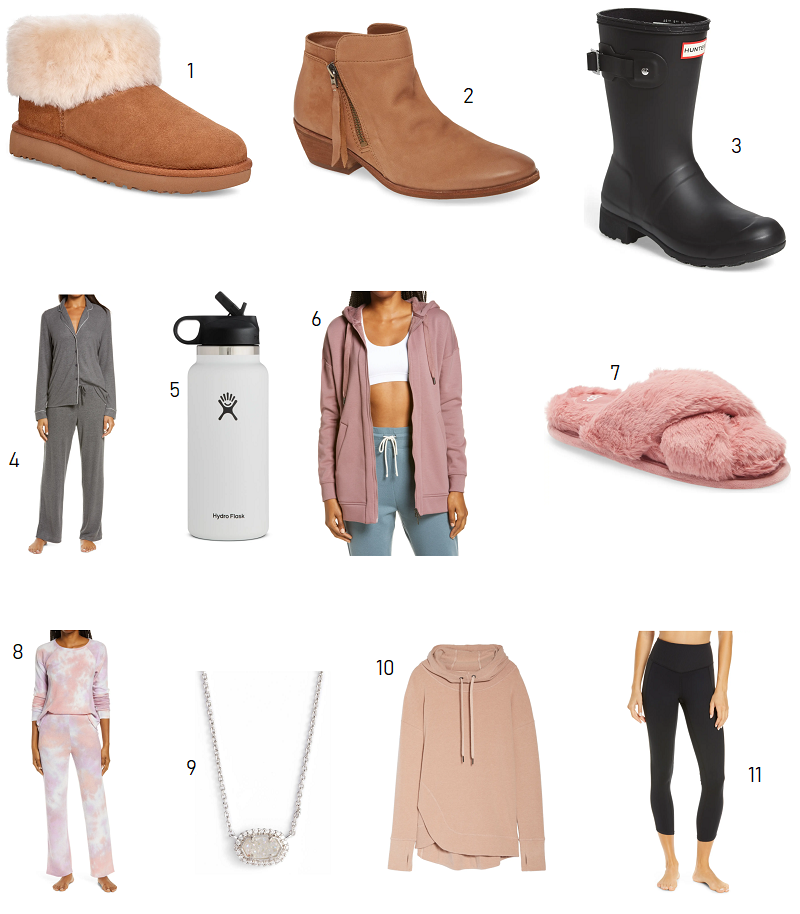 1 – UGGS – $160 $99.90
2 – Sam Edelman Booties – $129.95 $64.90 – That's 50% off!!
3 – Hunter Short Boots $150 $120
4 – Nordstrom PJ Set $65 $39.90 – Perfect gift!
5 – Hydroflask 32 oz. $44.95 $33.57 – Another great gift idea for men or women- not sure how this got into the women's section!
6 – Zella Hoodie – $89 $44.50 – 50% off!
7 – BP Slippers $29.95 $19.90 – great $20 gift!!
8 – BP Thermal PJ Set $75 $49
9 – Kendra Scott Necklace $75 $52.50
10 – Sweaty Betty hoodie $168 $79.90 – over 50% off!
11 – Zella Studio Crop Leggings $65 $39

HOME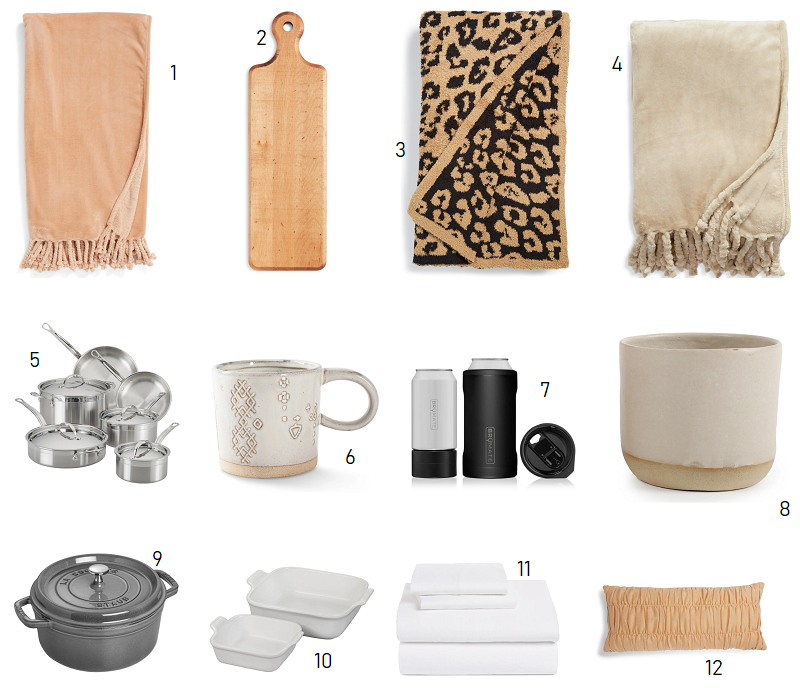 1 – Nordstrom Bliss Throw $39.50 $28.90 – ALL-TIME most popular gift idea I've ever shared!
2 – Wooden Serving Plank $36 $24.90
3 – Barefoot Dreams Throw $180 $134.90 – MAY sell out!
4 – Oversized Bliss Throw $49 $36.75 – A large version of the most popular blanket listed at #1 above!
5 – Hestan Cookware Set $1395 $639.96 – VERY high quality set at a HUGE discount!
6 – Ceramic Mug $18 $10.80
7 – BruMate 3-in-1 Can Cooler $24.99 $19.99
8 – Ceramic planter $34 $20.40 – another great $20 gift idea!
9 – Staub 4-Quart Ceramic Enameled Cast Iron Pan $299.99 $176
10 – Le Creuset Baking Dishes $67 $50 – Great gift idea!
11 – Treasure & Bond Sheet Set $279 $111.74
12 – Smocked Accent Pillow $59 $23.60
SEE MORE HOME HERE

MEN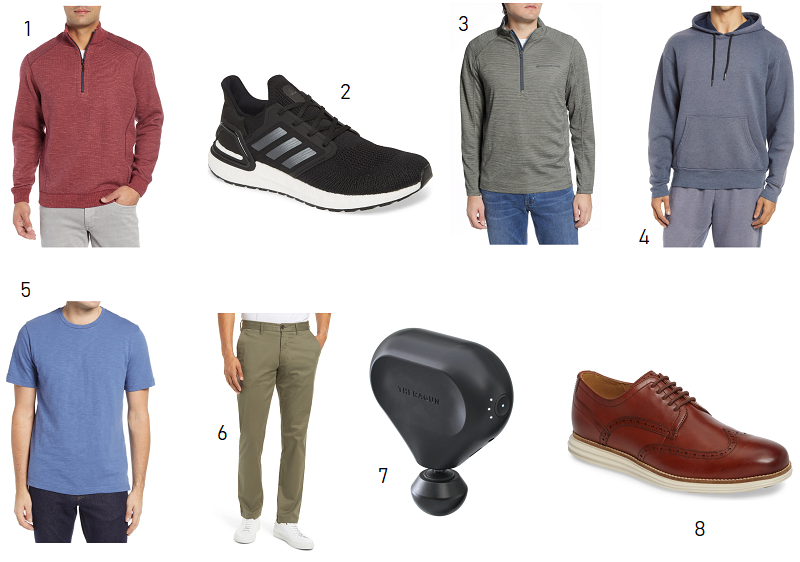 1- Tommy Bahama pullover $99.50 $49.75
2- UltraBoost Sneakers $180 $126 – Zack says these are the most comfortable shoes he's ever worn!
3 – Vineyard Vines Pullover $128 $49.90 – over 60% off!
4 – Zella Hoodie $69 $34.50 – 50% off!
5 – 1901 Slub Tee $25 $9.90
6 – Flat Front Chinos $59.50 $29.75 – half price!
7 – Theragun Mini Therapy Device $199 $149
8 – Cole Haan Wing Tips $150 $75 – another 50% off deal!
SHOP MORE MEN'S HERE

BEAUTY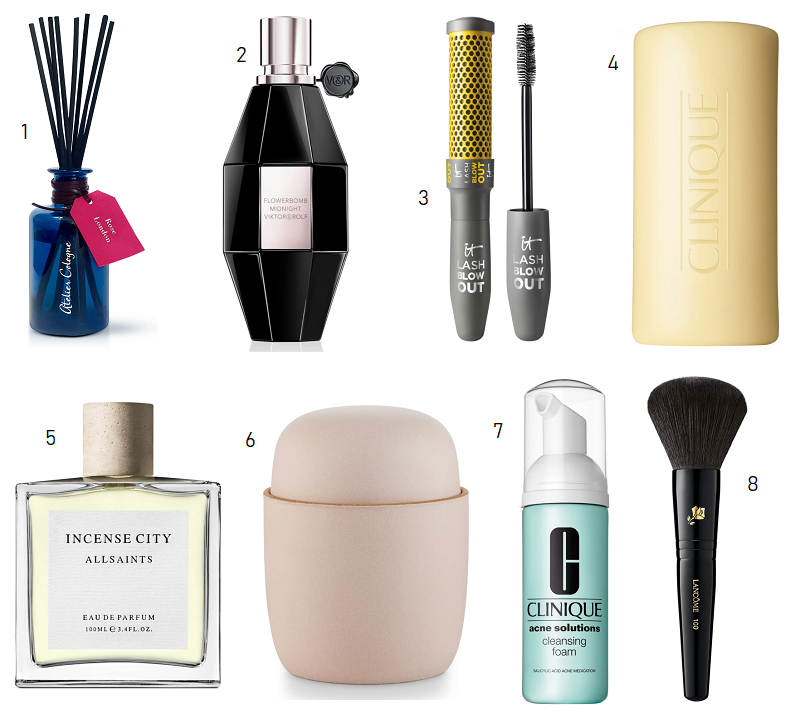 1- Atelier Rose Diffuser $85 $51
2- Viktor & Rolf Flowerbomb Midnight Perfume $115 $69
3- IT Cosmetics Mascara $25 $15
4- Clinique Facial Soap $15 $11.52
5- All Saints Perfume $79 $55.30
6- Lidded Ceramic Candle $42 $24.90
7- Clinique Acne Cleanser $22.50 $16.87
8- Lancome Bronzer Brush $37.50 $18.75
SHOP MORE BEAUTY HERE

TOYS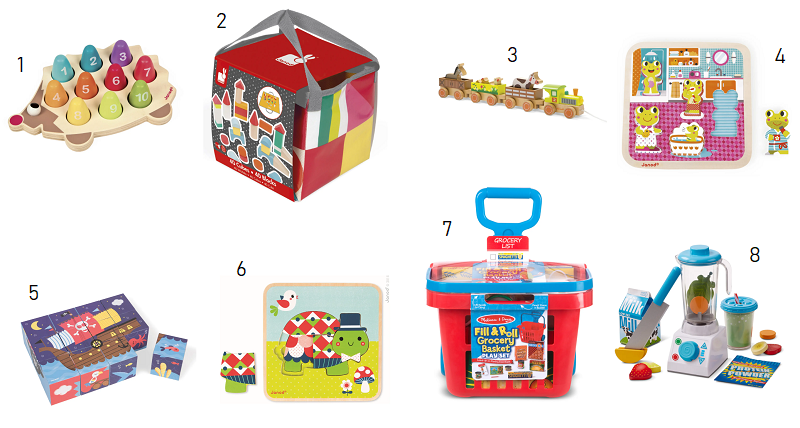 1- Janod Hedgehog Counting Toy $22.99 $13.79
2- Block & Playmat set $21.99 $13.19
3- Janod Barnyard Train $34.99 $20.99
4- Janod Bathroom Puzzle $13.99 $8.39
5- Pirate Blocks Puzzle $19.99 $11.99
6- Janod Turtle Puzzle $13.99 $8.99
7- Melissa & Doug Grocery Basket Play Set $24.99 $14.96
8- Melissa & Doug Blender Set $29.99 $19.61
SHOP MORE SALE TOYS HERE

KIDS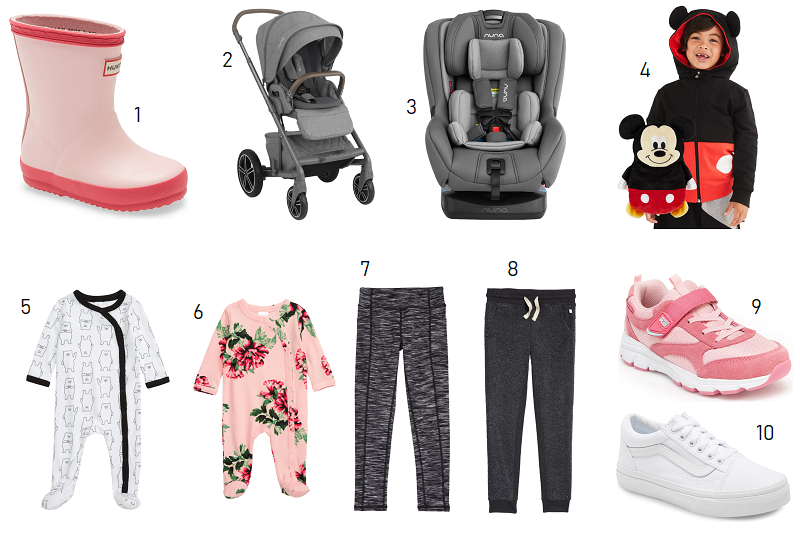 1- Hunter Boots $58 $40.02
2- Nuna Stroller $649.95 $399.95
3- Nuna car seat $499.95 $399.95
4- Mickey Mouse Stuffed Animal Hoodie $50 $30
5- Baby Footie $19 $11.40
6- Another footie $19 $11.40
7- Zella Leggings $39 $23.40
8- Zella Joggers $39 $23.40
9- Stride Rite shoes $54 $32.40
10- Vans Ward $40 $24