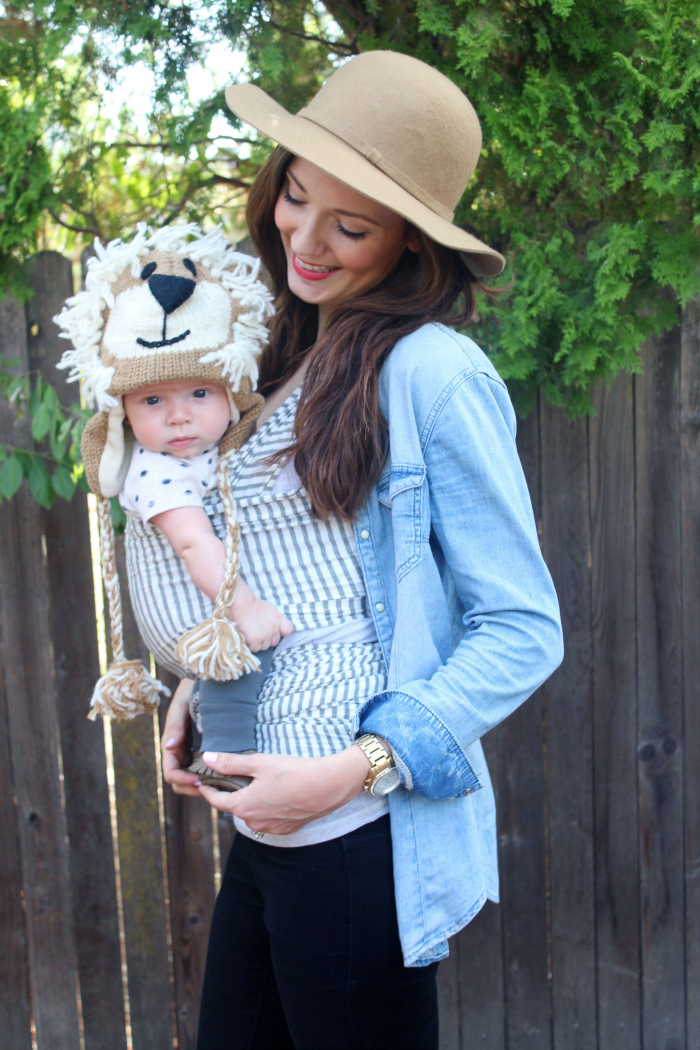 I never wanted to lose my style to motherhood. Sometimes when I'm shopping now, I'll stop myself and say, "Oh, crap. Is this what a 'mom' is supposed to wear?!" And you know what, that's just silly. I am a mom, therefore whatever I want to wear is what I should wear.
With that said, I've put together a few staple items that I think every new mom should have in her wardrobe. Because being a mom is a beautiful, fun, crazy and messy thing that should be embraced! And having the right fashion pieces will help make it that much more fun.
1. A wide-brimmed hat. You know those days when you seem to have only half a second to get yourself ready and doing anything with your hair is out of the question? Just throw on a super stylish (not to mention adorable) wide-brimmed hat and you'll instantly look put-together and fashion-forward — and only you will know what's really going on underneath that hat. Don't worry, I won't tell.
2. Sunglasses. Hide those dark under-eye circles. With the sudden lack of sleep, these are unavoidable, but thankfully really big sunglasses are totally in, and they do just the trick! I like to keep a pair handy in my diaper bag and in the car, so I always have them with me, because "mom brain" is a real thing.
…
See the rest of my fashion must haves for new moms over at mom.me.
And have a happy weekend!
xo
p.s. this photo was taken on a particularly non-summery day. Which made me excited to put cute hats on Sam, but also kind of made me sad because summer can stay for a while longer! Please!