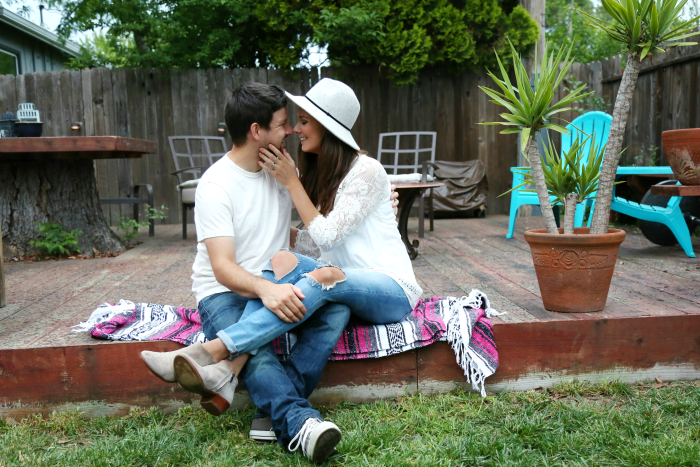 Zack's tee c/o buck mason (such nice quality clothes- and made in America, yes!) | Zack's jeans c/o | Zack's shoes | my hat | my top | my jeans | my boots
My man.
He treats me good.
He loves me right.
He puts up with my craziness.
He holds me when I cry
(he holds me a lot).
When my world feels like it's collapsing around me,
he's got it.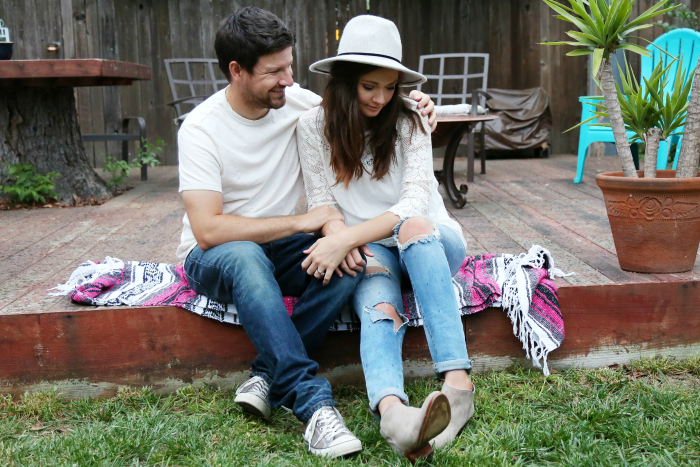 He cooks me dinner and holds my hand.
He makes me laugh until I cry and cry until I laugh.
He's kind to everyone he meets.
He loves being a dad, almost as much as he loves being a husband.
And I love him being a dad, and I especially love him being a husband.
My husband.
Oh man, my man.
//////////
Just feeling all mushy gushy after a really rough day yesterday. Sam was upset and on and off crying all day, he napped, but of course that's the day Sophie decided not to nap very much, I had so much to do and was feeling really stressed and got nothing done, and I failed big time as a mom. I literally just sat there crying right along with Sam, upset, frustrated and so many other emotions. Parenthood is HARD, you guys. Some days it swallows you up. Yesterday was one of those days.
And so by the time Zack came home from teaching all day, he was greeted by a lovely wife with tears in her eyes and a sour attitude. He promptly took Sam out back and played with him so sweetly (yes, I spied, duh) so that I could get some solid work in. No complaints from him. Just a hug and a kiss and a smile. Gosh, am I lucky and so undeserving of him sometimes. I really felt that yesterday. Today is a new day! Thank God for new days! Can I get an amen?!
Have you ever had one of "those" days? How do you shake it off?
xo
Read More on Katie Did What