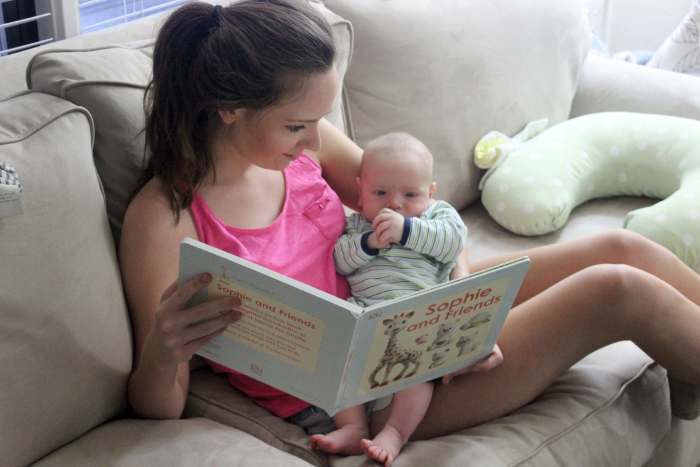 When the evening is approaching and the air is cooler. When the world slows down for a while. When my little one is freshly bathed and wrapped up in his jammies. When he's sitting on my lap on the couch, listening intently to my every word. This is my favorite time of day.
If you want your children to be intelligent, read them fairy tales. -Einstein
And that is exactly what I plan on doing. My mom instilled a love of reading in me, and I intend to do that with my own children. :) I also love that quote, "A reader lives a thousand lives before he dies; The man who never reads lives only one." And how boring is that? ;)
So, I'm curating a library for my little Sam and I must know: What's your favorite children's book?
xo