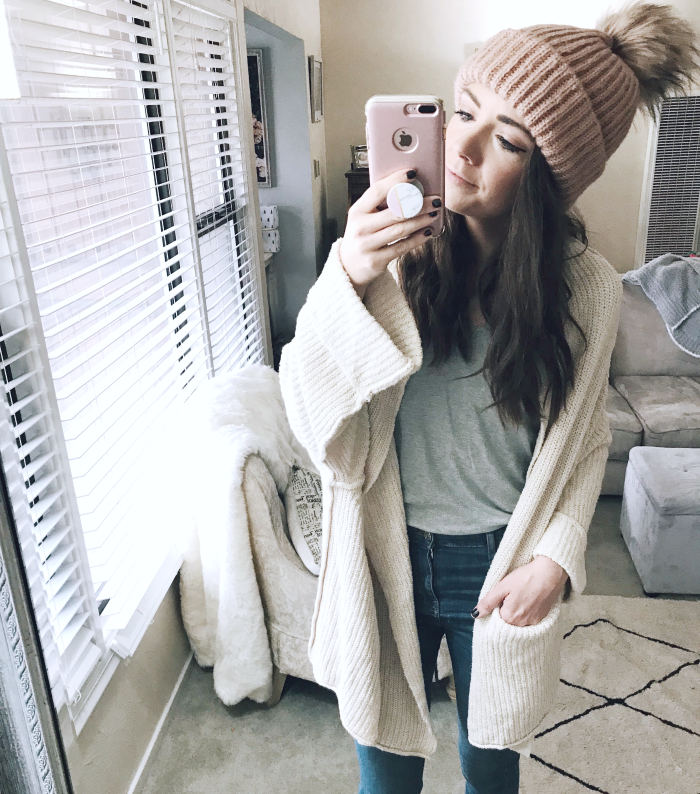 CARDIGAN (on sale!) | TOP | JEANS | BEANIE | SIMILAR BEANIE
What a week! It finally had some normalcy to it, thank the good Lord, so that was nice. I'm getting back into the groove of things, which feels GOOD. But then of course, it's the holiday season, so what IS normal, REALLY??! Oy. I just checked my calendar for December, and this truly is the calm before the storm. Literally every weekend (and quite a few week nights!) are filled with some sort of holiday goodness. I'm excited, but I'm already exhausted by it all haha. Ahhh tis the season…!
Some things from this week…
FIRST! If you haven't seen all my holiday gift guides so far:
GIFT GUIDE FOR HER (aka my wishlist or things I have and love)
GIFT GUIDE FOR HIM (everything chosen by my husband, so you know he'll ACTUALLY like it)
GIFT GUIDE FOR THE LITTLES (all things they will LOVE, promise)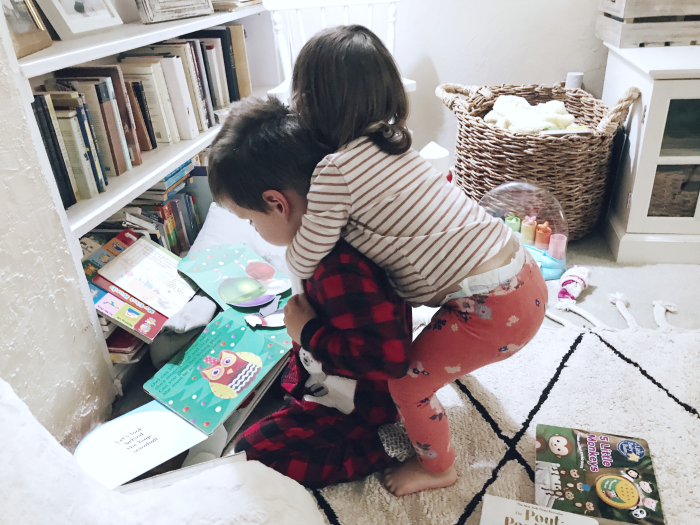 Sophie gives the best hugs. Sam obliges. ;)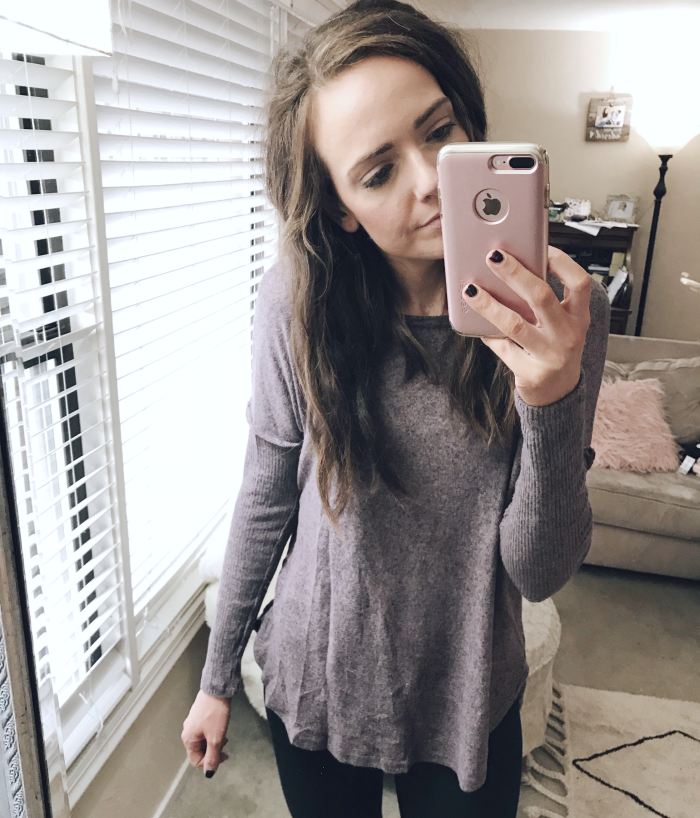 TOP | LEGGINGS
This top is EVERYTHING. It is soooo soft, warm, the perfect fit (I got my normal size small), and it's longer in the back, so hello, leggings! Comes in a ton of colors, too. I'm eying the grey…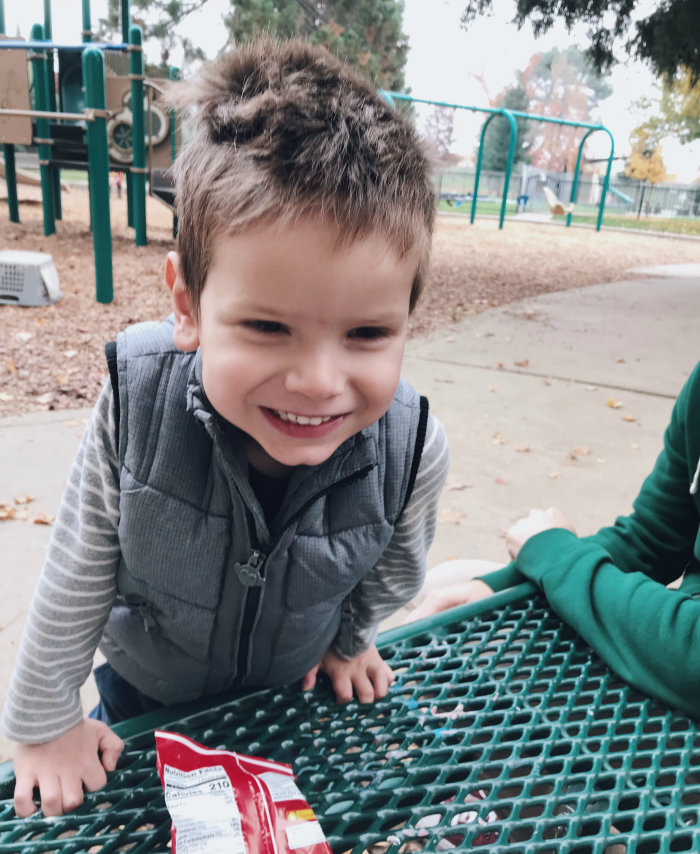 His smile! My joy.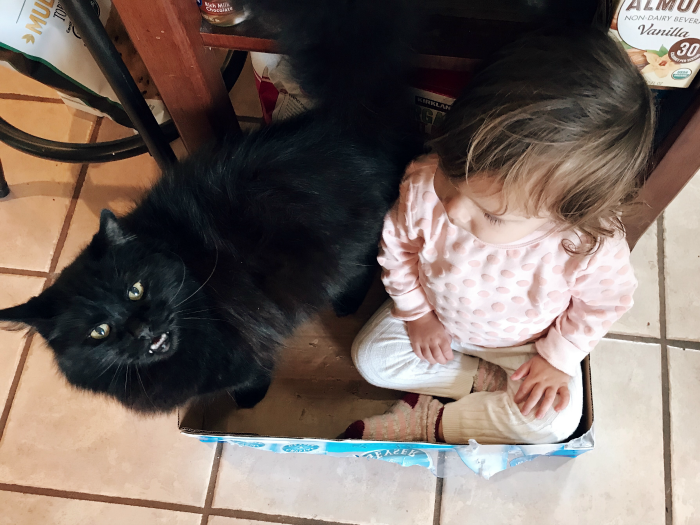 A girl and her cat.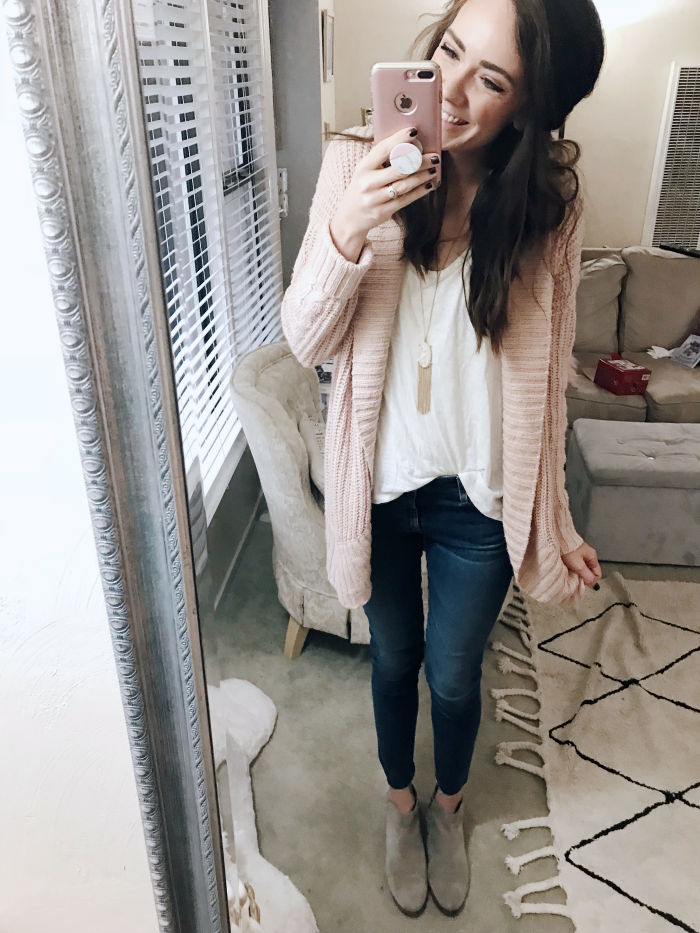 CARDIGAN | TANK | JEANS | BOOTIES | NECKLACE
A little OOTD, with a new favorite cardigan. Love the pretty pink color, and it's so cozy! My favorite booties are still on sale! And these jeans fit like a glove and are on sale, too! Woo!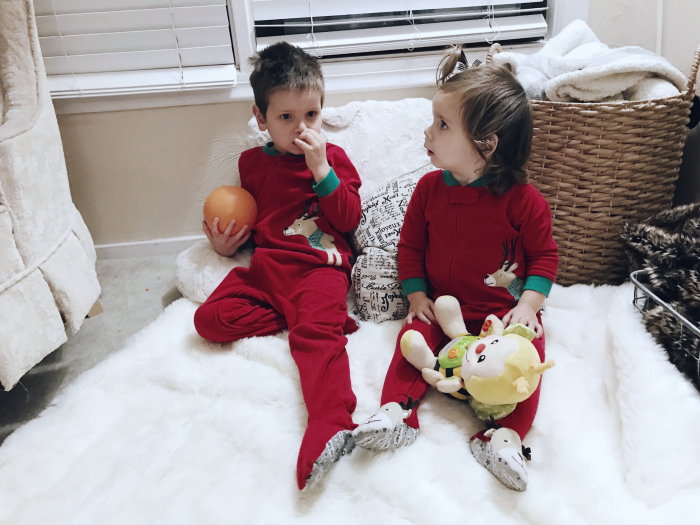 Annnnd 3 words: Matching. Christmas. Jammies. Also, this is what I get when I want a cute matching jammies picture: Sam picking his nose and no smiles at all. Haha! You win some you lose some. ;)
And my new favorite Friday feature, things we got from Amazon this week! :)
Apple Chips– This is a case of little snack bags, perfect for throwing into Sam's lunches and also bringing on the go for me and Sophie when we're out and about. :) If you haven't tried these, you MUST. Seriously delicious! And satisfies the sweet tooth in a healthy way!
Coconut Chips– K, these are also delicious.
Overnight Diapers– #momlife! ;)
Pusheen Cat– How freaking cute is this?? A plush cat holding a donut. We got this on Cyber Monday for Sophie's stocking, and I cannot wait for her to see it! She's going to flip. It's taking everything in me to not give it to her earlier…
Wooden Puzzle– We got this for Sam for Christmas! His speech therapist has it and he LOVES it, so I know he'll be so excited to have his own. :) It was featured on our gift guide for littles, too!
Happy weekend, friends!! Happy DECEMBER!
xo