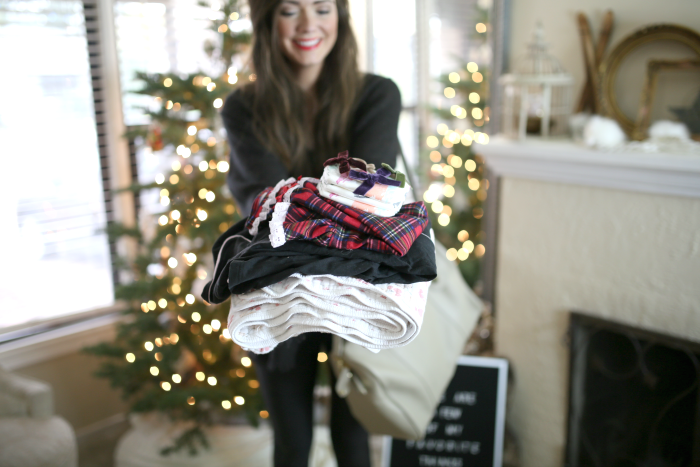 Happy Holidays!!! I am SO excited to share something I've put together as a way of saying THANK YOU to all of my amazing readers- YOU! I thought it'd be fun to give away some of my favorite things (like Oprah!), from brands that I have worked with this past year and that I absolutely love, and know you will too! :) So I teamed up with them again to give away a bunch of awesome prizes to you! There will be one winner per prize, so you have ample chances of winning- YAY!!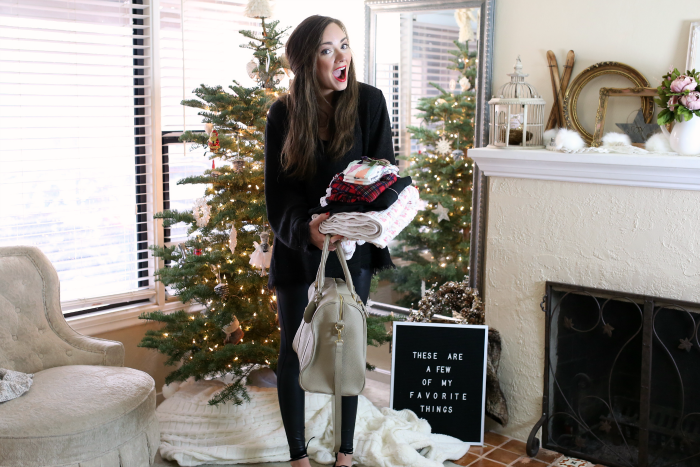 Let's get into the prizes, shall we?
one || 1 month subscription of diapers/wipes from Parasol Co. (our favorite diapers that we use with both Sam and Sophie!)
two || $100 gift certificate to Belabumbum (the cutest and comfiest loungewear and pajamas for maternity, nursing, and beyond!)
three || Bebe au Lait snuggle blanket (both Sam and Sophie have one of these and they are the softest, best blankets for snuggling- hence the name!)
four || $50 shop credit to Cammi & CoLittle Me gift certificate (we love their clothing- their jammies are so so cute!)
six || Letterboard of your choice from Lowell & Co (everybody needs a letterboard- such a fun creative outlet!)
seven || Bag of your choice from Pacapod (the most chic and beautiful diaper bags! And such a cool concept, with removable pods!)
eight || Exclusive blog only prize! $50 Amazon gift card from yours truly. To enter this one, simply comment on this post saying what your favorite item from Oprah's Favorite Things list is!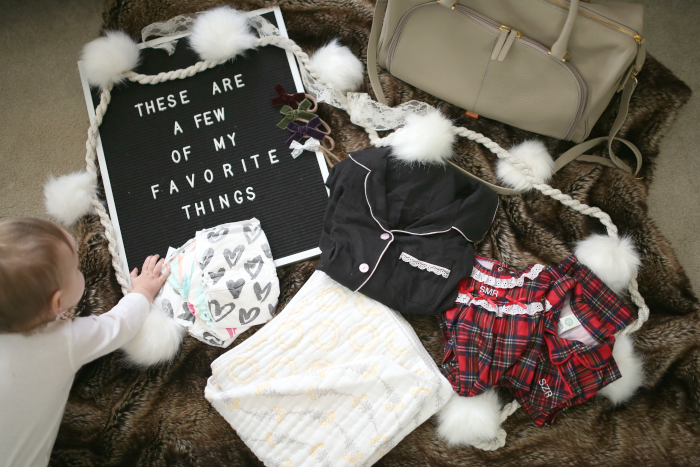 TO ENTER: [one prize per person!]
Head on over to my giveaway Instagram post (@katie_did_what) and be sure to follow the shops that you want to win the prize from, as well as follow the instructions there!
BONUS ENTRY (and if you don't have Instagram, this is your chance to win via the blog alone!):
Leave a comment below with which prize you would love to win and why!
Best of luck and happy entering!!! :)
And a huge thank you to all of you who come here each day and read this little blog of mine. I feel so honored and blessed to have the very best readers and friends here! I wouldn't be able to do all of this if it weren't for your support and love. Thank you thank you thank you!
xo
EDIT: THE WINNERS ARE…
Letterboard: @gth714a
Parasol subscription: @estefanyalaniz
Bebe au Lait blanket: @fivelittlepearls
Cammi & Co credit: @dirob14
Belabumbum credit: @marieoschutte
Little Me credit: @abbierichmond
Pacapod bag: @mrsjessnelson
Amazon credit: Megan Gaston
Please email me: [email protected] to claim your prize!!! And thank you ALL for entering! More giveaways to come in the new year! :)
Read More on Katie Did What