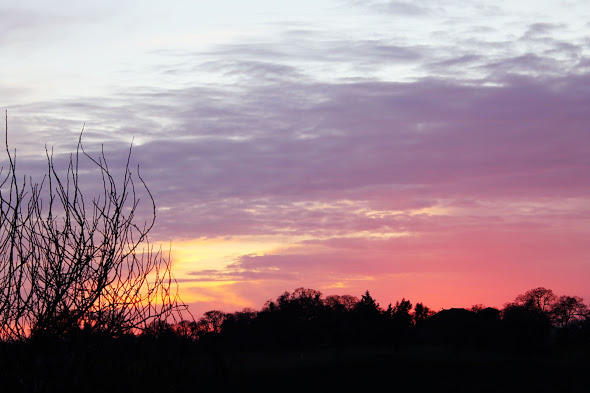 {nye sunset}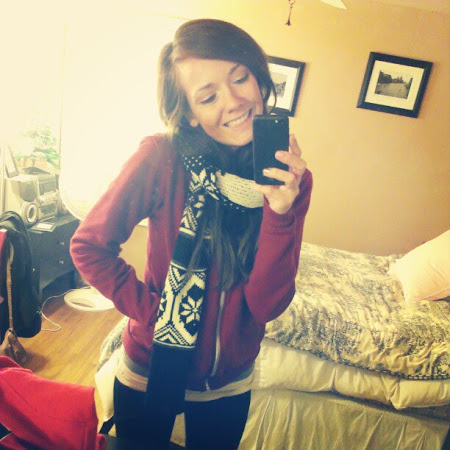 This:  Now that the holidays are over, it's kind of a sad feeling, you know.  It happens every year, but still.  I mean, Christmas is my favorite time of year, and so I kind of never want it to end.  There, I said it.  Plus, my brother and sister-in-law left yesterday and my other brother is leaving tomorrow, and it's just that I hate goodbyes and I'm just no good at them.  And I don't really believe in goodbyes anyway.  It's always a "see you later."
That:  I just started the Tone It Up workout series that's going through Valentine's Day, and I am SO excited for it!  It's all online, and you get emails each day and a calendar to keep track of your workouts.  I already love the community and the workouts are fun and the support is incredible!  I know, I know, you all are thinking I'm cheating on my beloved Jillian, but don't worry!  I could never abandon her.  She's still getting some love, too.  There's plenty to go around.
This:  We went grocery shopping yesterday and got SO MANY fruits and vegetables.  It is ridiculous.  And by ridiculous, I mean it is awesome.  Like, I'm pretty much in produce heaven over here, if there is such a place.  We had grilled zucchini last night (yuuuummmm) and we got sweet potatoes, carrots, butternut squash, apples, bananas, avocados (my fave) and eggplant!  Oh my!  Now, who wants to show me how to cut a butternut squash?!

That:  Today, we're heading back up the hill to have one more day of hangs with brudda Jeremy before he goes back to chocolate land (no, really. He lives in Hershey, Pennsylvania, the home of Hershey's chocolate, you guyyys!) and I plan on playing lots more wii jeopardy (and losing, because seriously, he is too smart.  Case in point: it was Jeremy vs. 6 of us and Jeremy won every time but one. Yeah.)  Sooo… any takers? ;)  He's smart, he's funny, he's handsome, he's tall, he has gorgeous ginger hair, blue eyes, he's a scientist studying breast cancer research at Penn State school of medicine, and he's my brother so duh he's awesome.  And that concludes my personal ad for Jeremy.  Ahem.

Okay, your turn to link up with Jena and me!  Grab the button below and paste it in your post, and then add your link. Please make sure you are linking back to us!  If we see no link in your post we will delete your submission.