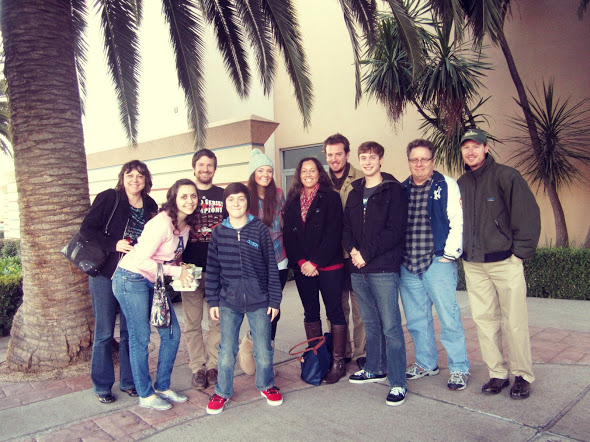 {The Hobbit group}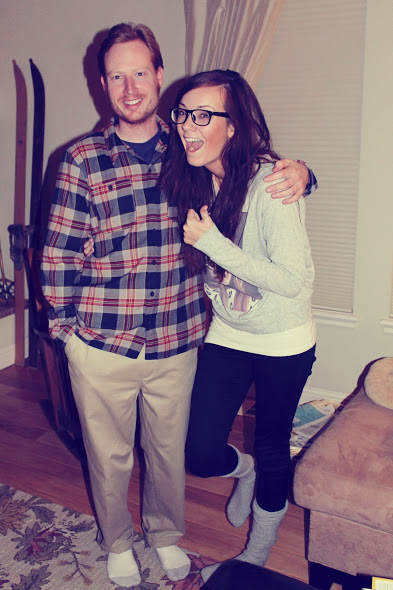 {brudda Jeremy and me}

Dear Zack, we have a jar full of memories from this past year and now that it's the new year, we get to read through them all!  I can't wait for the laughter that is to ensue.
Dear weather, you're cold.  Like, really cold.  Stop that.
Dear Hobbit, I liked you okay.  I mean, I just read the book, and so as a book-reading-snob I'd be lying to say I wasn't slightly disappointed in the fact that you didn't follow closely to the storyline but I guess I can't be a snob now, can I?  Also, three movies?  I mean, REALLY?!  That's just annoying.  But hey, we went to see it with a huge group of family so it was a fun outing, plus it was a good movie, regardless.  So, there's that.  Now.  Who wants to see Les Mis with me?!
Dear end-of-Christmas, you suck because you mean that my siblings are all going back to the east coast and I'm sad about that.  They really need to all live here.  That would be much better.
Dear Wii Jeopardy, Zack and I BEAT JEREMY last night, hollaaaaa!!! Just once.  But hey.  Once is all I ask for.
Happy Friday!  Any fun plans for the weekend?
xo
(Linking up with Ashley!)