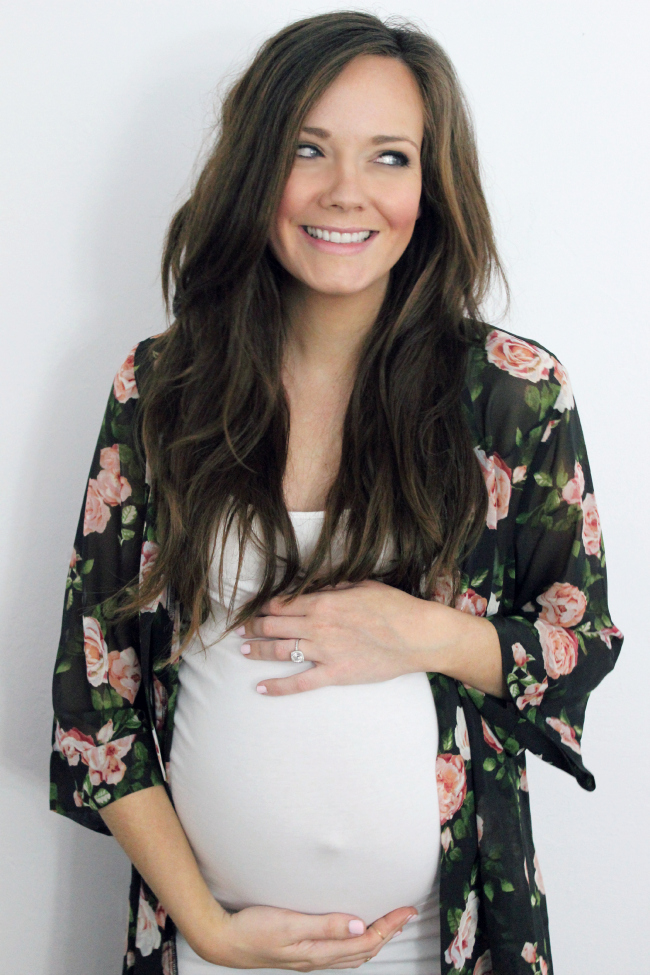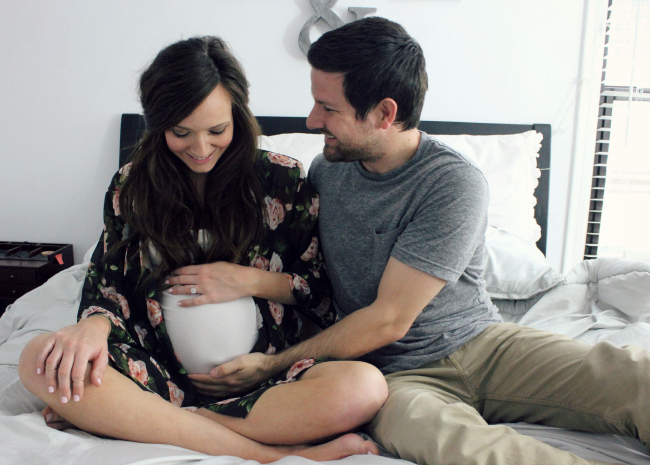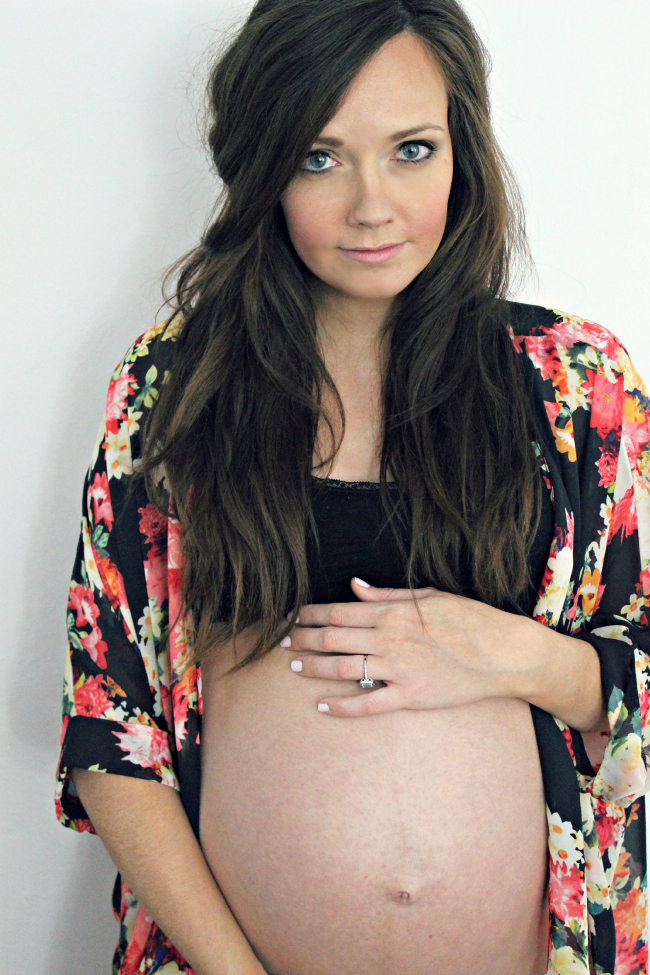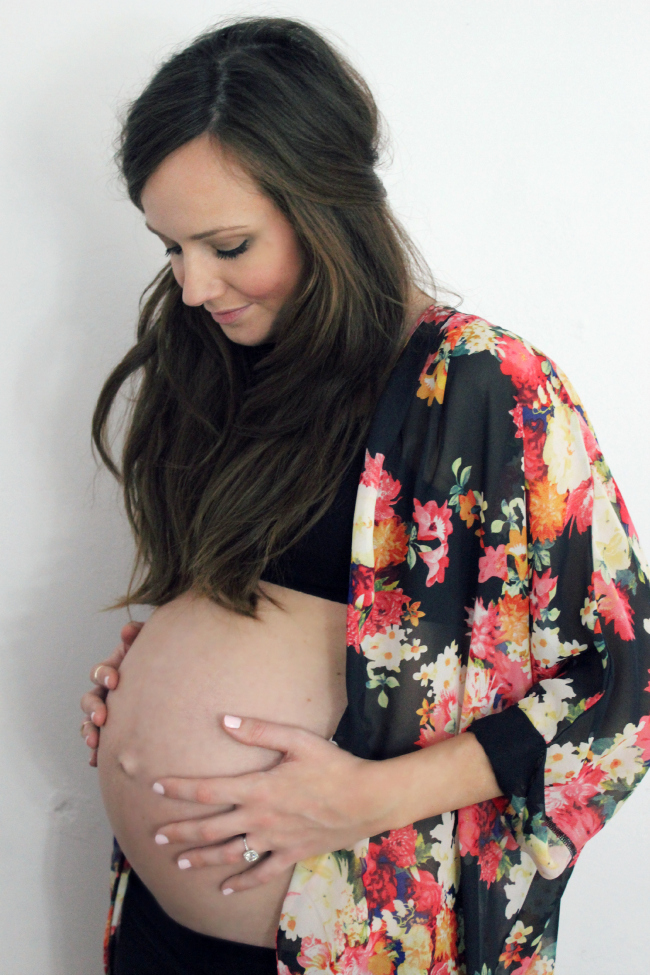 And now for part two from our little at-home maternity shoot! Since finding out I was pregnant, I knew I wanted to do something like this. Something intimate, something sweet, something to really remember this belly by forever and ever. Because as much as I was excited to meet our little guy, I knew I'd miss the belly, if even just a little bit. And now that he is really here, and decided to make his grand entrance a tiny bit ahead of the due date (and thank you for that, Sam, because I was sooooo done being pregnant!) I'll take cuddling him over that big belly any day. And every day. As a matter of fact, that's pretty much the norm now. Baby snuggles, all day every day. Don't ever grow up, Sam Sam!
first kimono: forever 21 // second kimono: windsor // bralette: forever 21
xo
In case you missed it: maternity photos part one!