I've checked off a few more items from my Wedding To-Do list!
One. We found the PERFECT birdcage that we'll use for a card-holder at the wedding. And afterward? It will make for a beautiful house decor! :)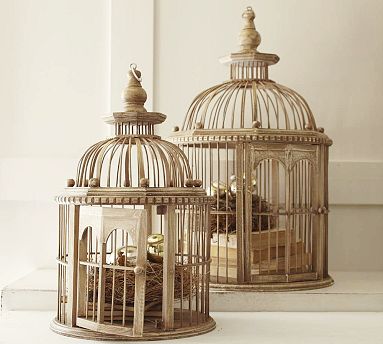 Adorable, right?! They weren't even out on the floor yet, but thankfully they had them in the back storage room, and brought one out for us :) Yay!
Two. We registered at macy's! It was so much fun. Seriously. I envy anyone who gets to SHOP for a living.. I would die. We were having such a ball walking around with that little scanner. hehe. And! I got some little freebies from Clinique! And I scheduled a bridal consultation for tomorrow, so that should be fun. We're also planning on registering at Pottery Barn this week. :) I'm hooked.