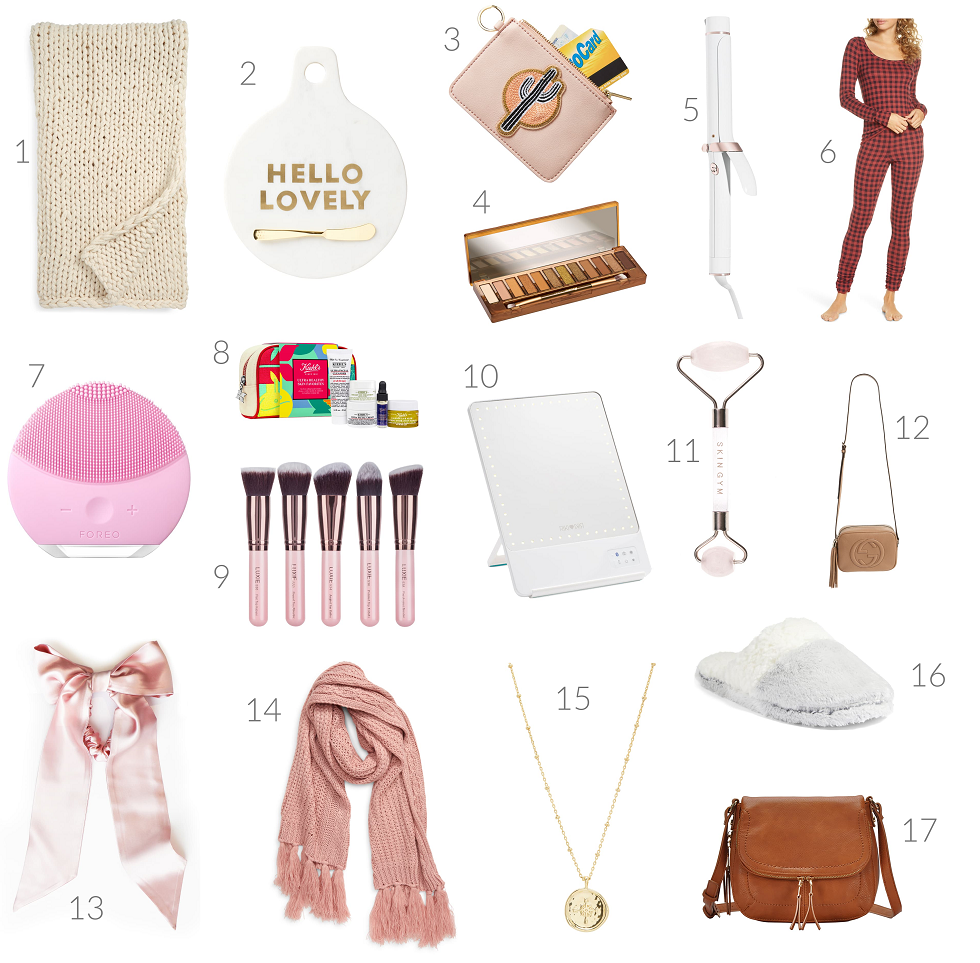 1 | 2 | 3 | 4 | 5 | 6 | 7 | 8 | 9 | 10 | 11 | 12 | 13 | 14 | 15 | 16 | 17
My personal favorite to put together each year, I consider this my own personal Christmas wishlist! Some of these items I own and love, and the others, well let's just say I'm droppin' some major hints to my man. ;) *cough, Zack, cough* Feel free to send this one on over to your own significant other as well. Make it easy! :)
What's really cool about my gift guides this year is the ability to have any (or all) of the items emailed to you! Just check the box under each item and enter your email at the bottom of the post to receive a list of your picks! You won't get any other emails from me for using this feature- ever. I'm not about that spam life!
MY OTHER GIFT GUIDES (if not linked, they are coming soon!):
Gift Ideas Under $25
Gift Ideas for Babies
Gift Ideas for Toddlers
Now on with the list of gift ideas for women!
Reader Interactions