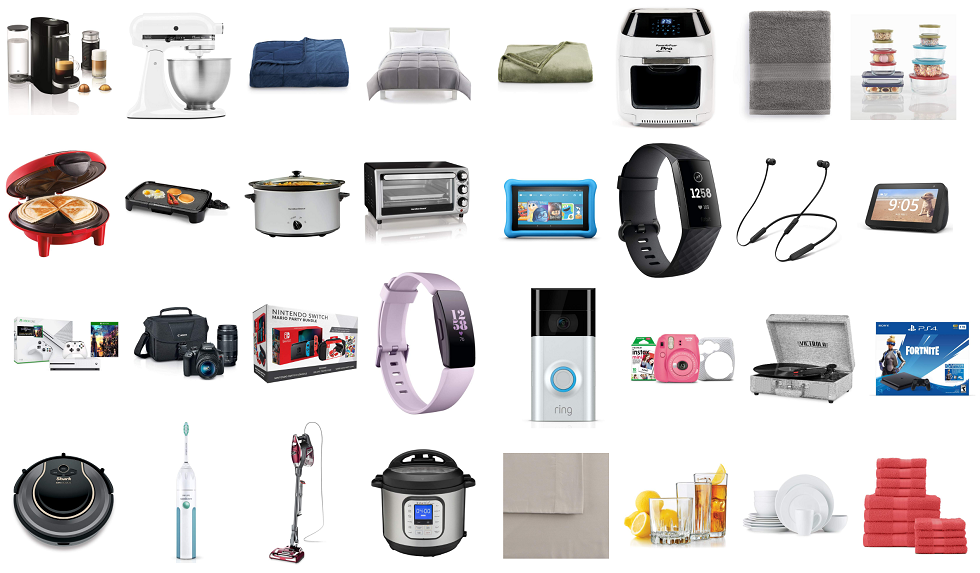 Well, it's THAT time of year again! Our favorite week of the year! Seriously, we LOVE Black Friday week! Finding and sharing sales is SO FUN for us!
Kohl's is the first major retailer to go live with their Black Friday deals! I figured a post would be the easiest way to share these deals. Please link and share this post with your deal-loving friends!
Here are the details for this sale:
Earn $15 in Kohl's Cash for every $50 spent. (redeemable 11/30-12/9) So if you're seeing a $150 item here, you'll get $45 in Kohl's Cash back!
Use code THANKS15 to save 15% on your order. So EVERY price you see below is before that extra 15% discount!
Many small appliances and electronics have rebates as well!
Free shipping on just a $25 order!
Why we love Kohl's: the great deals on big-name brand electronics and small kitchen appliances. Usually every year we pick up a few things in those categories.
TOP PICKS FOR KOHL'S BLACK FRIDAY 2019
These small appliance deals all have mail in rebates attached to them as well- making your cost significantly lower! See the rebate forms here.
The first 3 are just $6.69 after sale, code and rebate, the second 3 are $15.19 after everything and the last 3 are just $39.49 each.
KOHL'S BLACK FRIDAY ELECTRONICS DEALS
KOHL'S BLACK FRIDAY 2019 HOME DEALS
MEN'S and WOMEN'S CLOTHING DEALS
KIDS' KOHL'S BLACK FRIDAY DEALS