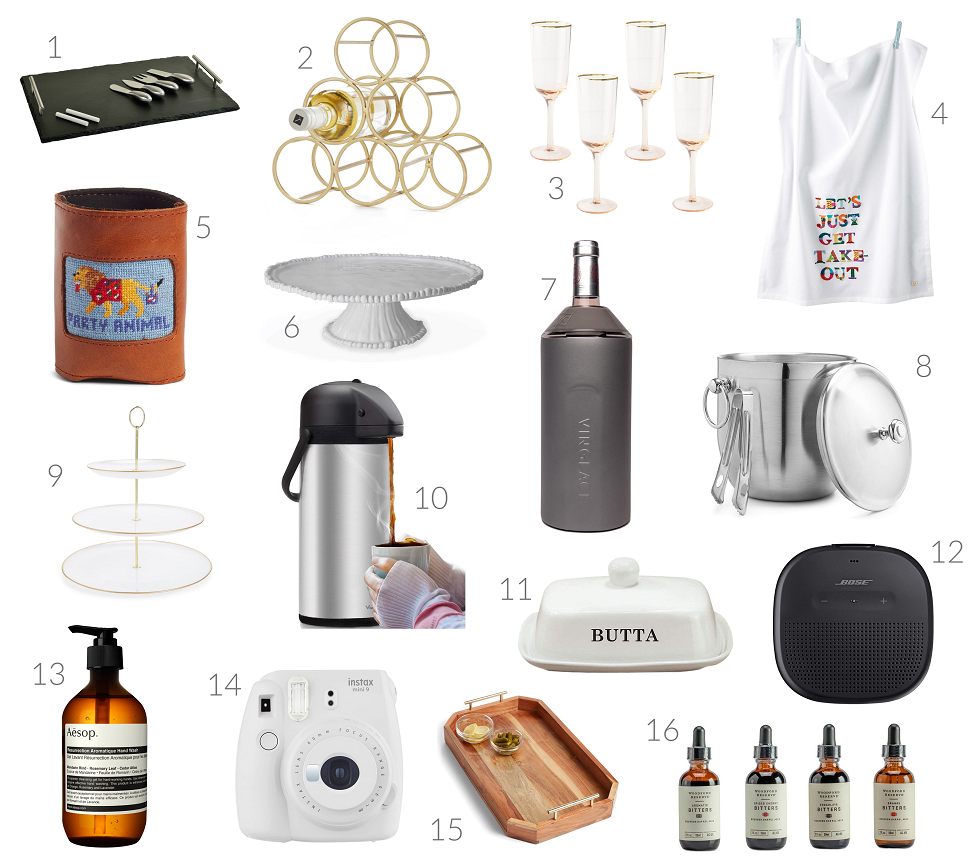 1 | 2 | 3 | 4 | 5 | 6 | 7 | 8 | 9 | 10 | 11 | 12 | 13 | 14 | 15 | 16
You know the one: the hostess with the mostess. The person who is always throwing the best parties, always inviting people into her home, always welcoming and pouring love into everyone around her. Time for you to give her something back. I got you covered: the perfect gifts for the entertainer, aka the person who loves to host!
What's really cool about my gift guides this year is the ability to have any (or all) of the items emailed to you! Just check the box under each item and enter your email at the bottom of the post to receive a list of your picks! You won't get any other emails from me for using this feature- ever. I'm not about that spam life!
MY OTHER GIFT GUIDES (if not linked, they are coming soon!):
Gift Ideas for Women
Gift Ideas for Babies
Gift Ideas for Toddlers
Gift Ideas Under $25
Now on with the list of gift ideas for the entertainer!