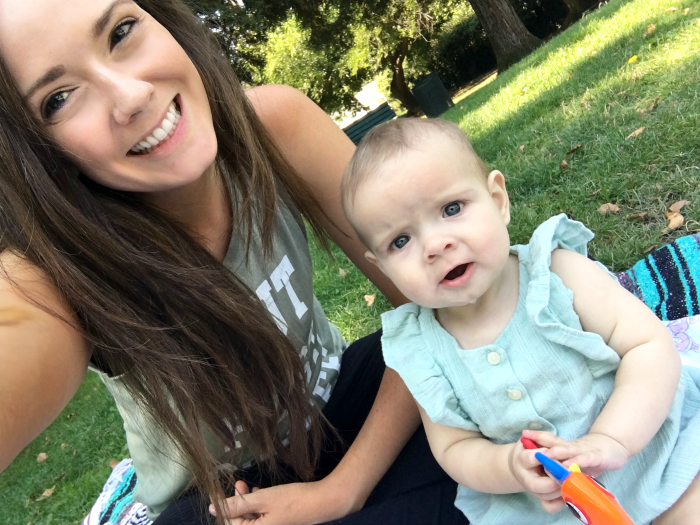 This weekend was full of playground shenanigans, teething cuddles (sad but sweet), good food and the Olympics. What else is new? The other day, Zack proclaimed, "I'm ready for the Olympics to not be on anymore." Yep. Me too. Me too. Annnnd here we are and they're over now, so.
The Olympics were awesome and fun, but it's time to get back to watching Gilmore Girls and Teen Mom. Let's be honest.
Random aside about the tank top I'm wearing in the above photo: it's only $12.99 at Target and it's awesome. Trust me- you need it. Because, COFFEE.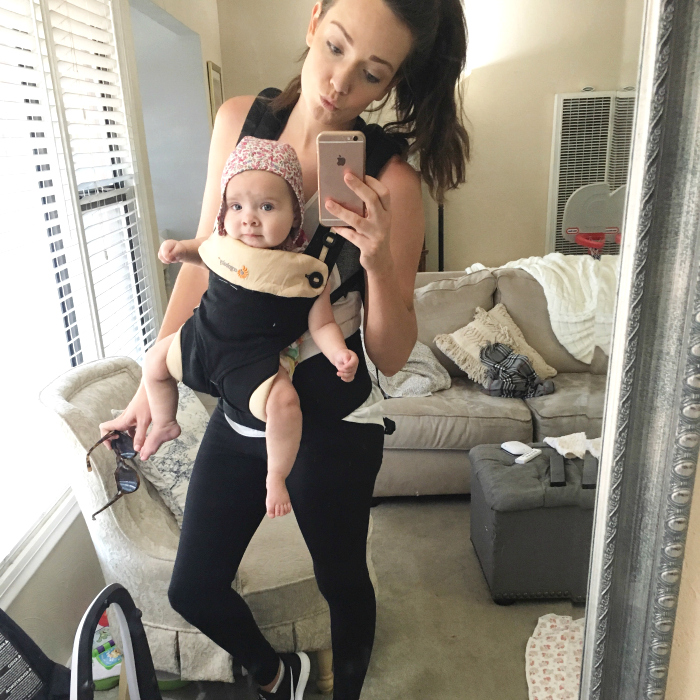 I recently was sent the ergobaby 360, annnnd I LOVE it! We already had an ergo carrier that we registered for when I was pregnant with Sam, and loved it, but the 360? Love it even more. Being able to have her front facing is so much fun!! She absolutely loves it too! Definitely recommend- ergo is my favorite brand for baby carriers!
Plus, baby wearing is the best added weight to any workout! ;)
A casual stroll through the hood. Love our little circus! ;) I love this picture of Sam especially, in his awesome pajamas, just straight chillin in his Quinny stroller. I think this one is his favorite- it's the Yezz and it's soooo lightweight and perfect for on the go (only downside is that there's no basket underneath), and so it's ideal for walks around the neighborhood! He always just lounges and looks so comfortable when he's in it. I love it. Plus, the color is so fun. :) Our family walks are my favorite!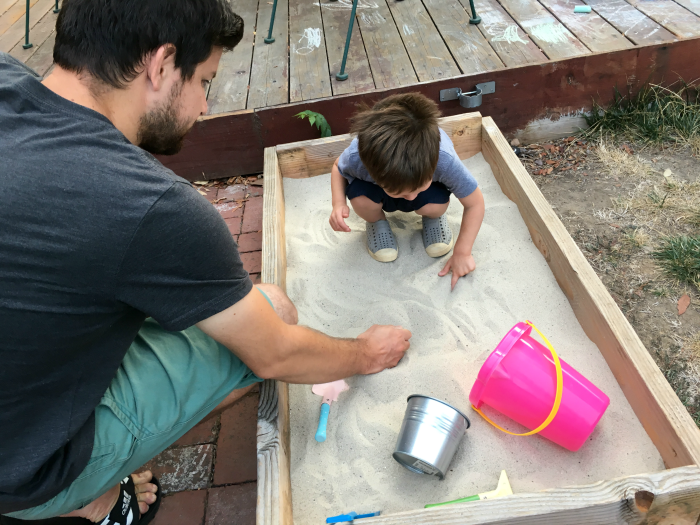 So Zack had gift cards to Home Depot from his birthday, and what does he choose to spend them on? Bags of sand so Sam and Sophie can have their very own sandbox. I MEAN. If that isn't a good dad, I don't know what is.
I adore that man. His babies do too. :)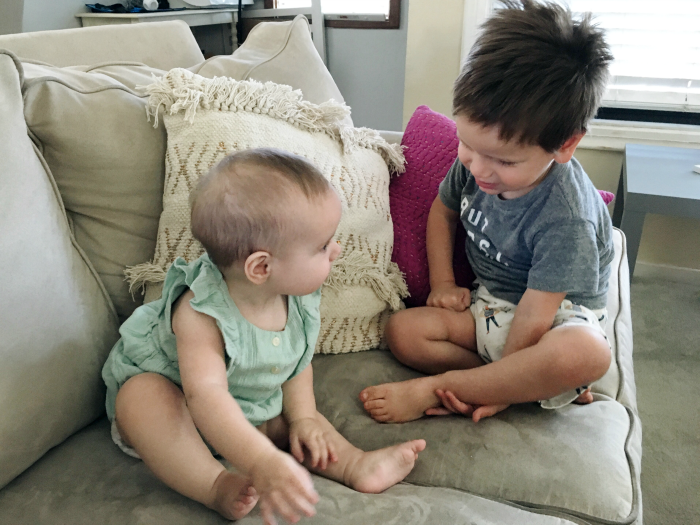 My sweet babies. I like to think they were having a heart-to-heart here, but more than likely they were really conspiring against us and agreeing to sleep HORRIBLY on Saturday night, which is exactly what happened. It was awful, and we've been so lucky with both of sleeping amazingly well the past few weeks, it was especially rough getting only 4 hours. Needless to say, Sunday was a stay-at-home-and-relax day for us. Much needed. And really, what with baby cuddles all day long, it could have been a whole lot worse. ;)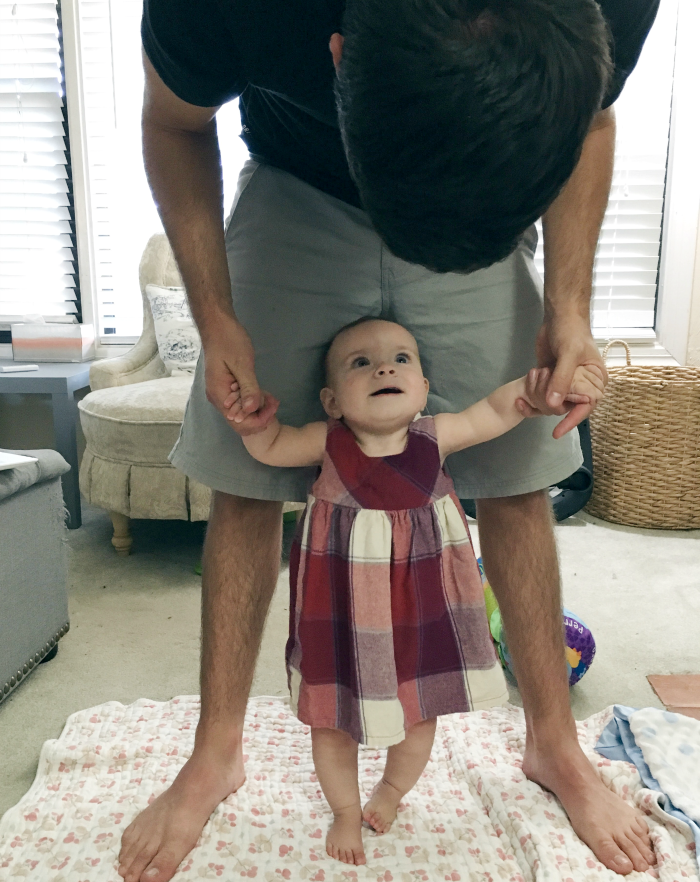 Let's end with this adorable photo, because if this doesn't scream, DADDY'S GIRL to you, I don't know what does. I love their bond.
Hope you had a great weekend! Yay for a new week and a fresh start! Let's do this.
xo
Read More on Katie Did What