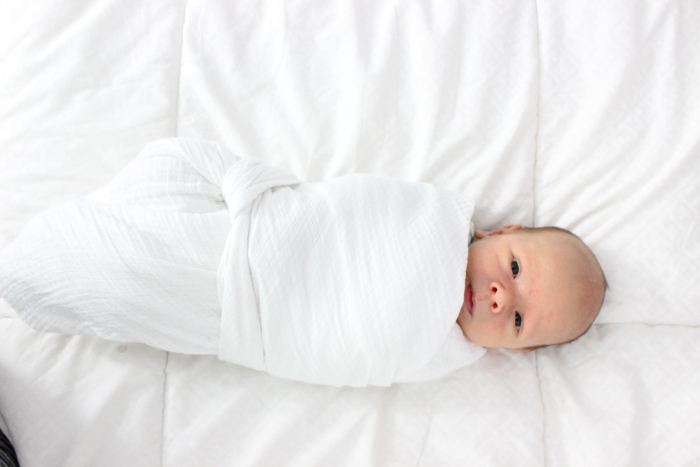 My little burrito baby is 5 weeks old! At five weeks, he's just the sweetest little boy. He smiles for us, very rarely, but we get so excited when he does. He hates getting his diaper changed and haaaates baths. He just screams bloody murder the entire time. It's great. ;) But oh, he smells so scrumptious after those baths. And that smooth baby skin is just delicious. His favorite spot is on us, and he loves being worn in his baby carrier. We love it too. Mom loves dressing him up and taking a million pictures of him. I mean, are you surprised? I've already noticed that some of the newborn clothes he was swimming in now fit him much better. He's still swimming in most of his clothes, though. And now, for some pictures from this weekend. All of Sam, because duh.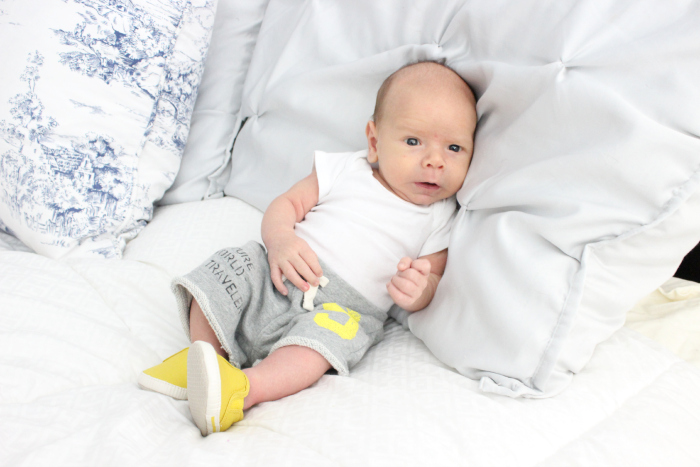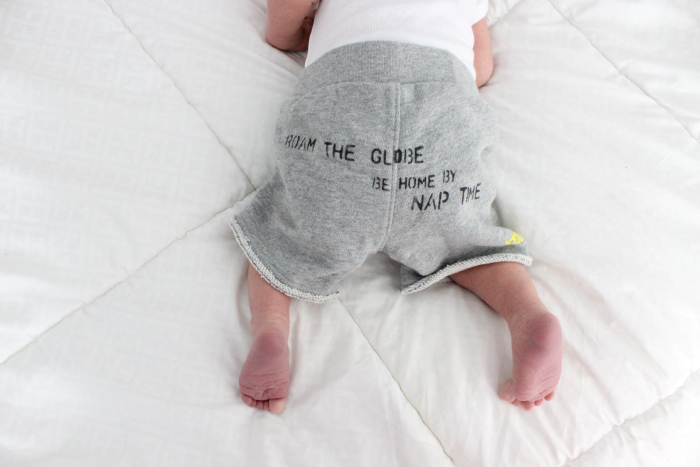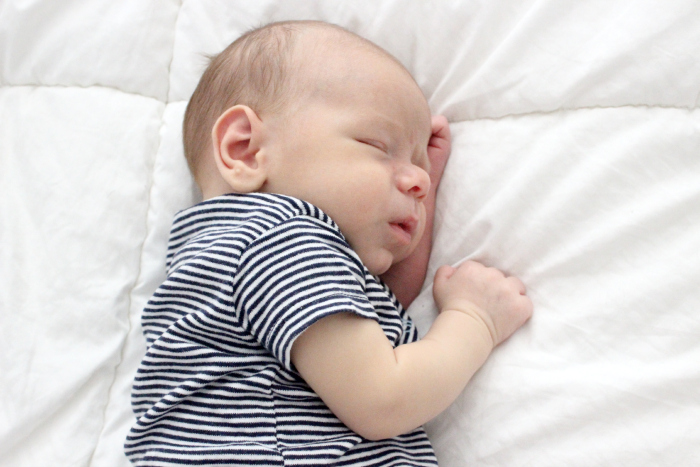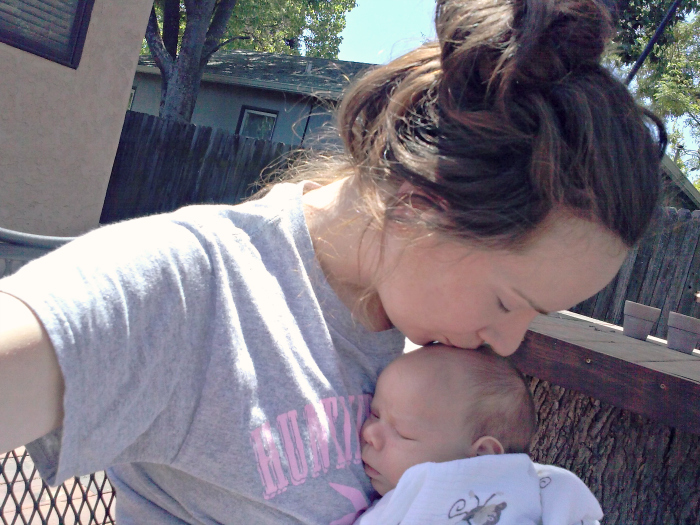 Hope you had a fun and relaxing weekend! Ours was. We spent a good amount of it out back enjoying the gorgeous sunshine and swinging on the bench swing. Sam loves it. We also watched a few movies ("Savages," "Pain and Gain," and "The Spectacular Now"- the last one was my favorite- so so good!) and made some delicious chicken tacos. We went on a family walk around the neighborhood and relaxed around the house. Yep, it was a good 'un.
xo
p.s. Listen to "Song for Zula" by Phosphorescent. Thank me later.