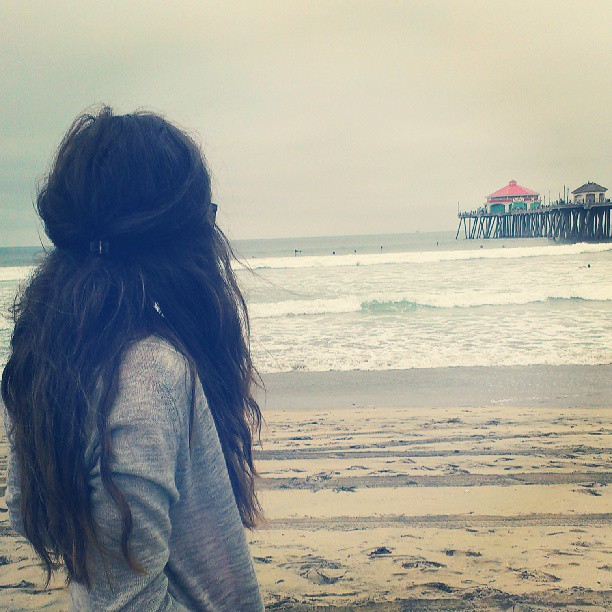 It's no secret around these parts that I love living in California. I am a California girl, through and through, and am so proud to call it my home. Our little neighborhood that we live in is actually the same one I've lived in my entire life. My parents brought me home from the hospital to the same exact house that we live in now and that we brought Sam home from the hospital in. And I love it. This little neighborhood is home to me. It's familiar. And it's great.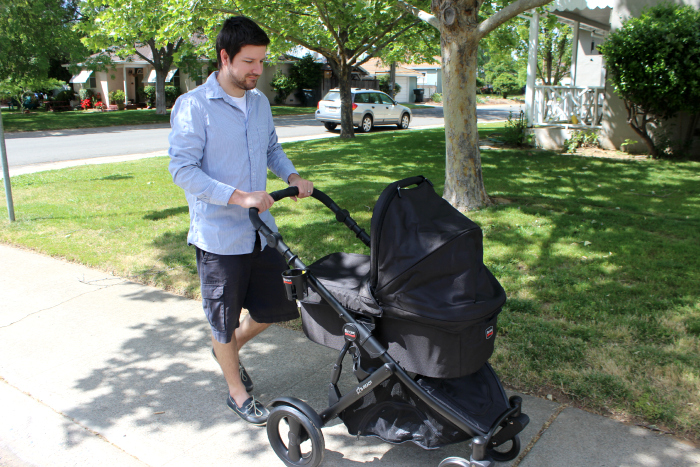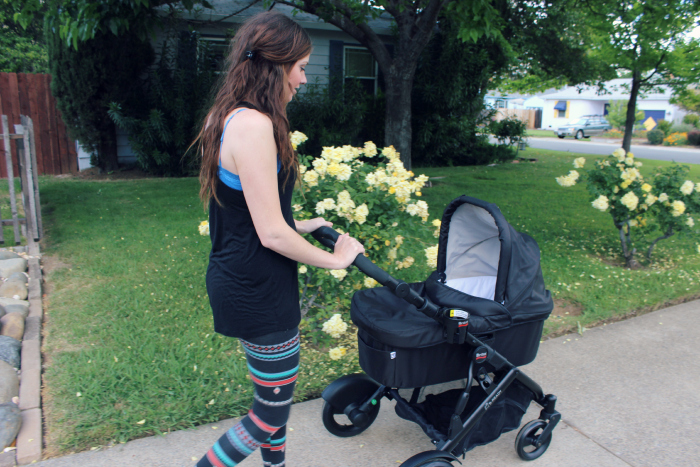 One of our favorite things to do since having Sam is to go on family walks around our neighborhood. We live in Sacramento, which is the capital but also nicknamed "the city of trees" because it has the most trees in the world! Fun fact! So as you can imagine, walks around our tree-lined neighborhood streets are pretty nice. :) Sam loves being pushed in his stroller or being worn in his carrier, so he's close to our chests, and he goes right to sleep, which gives me and Zack a nice time to talk and take it all in.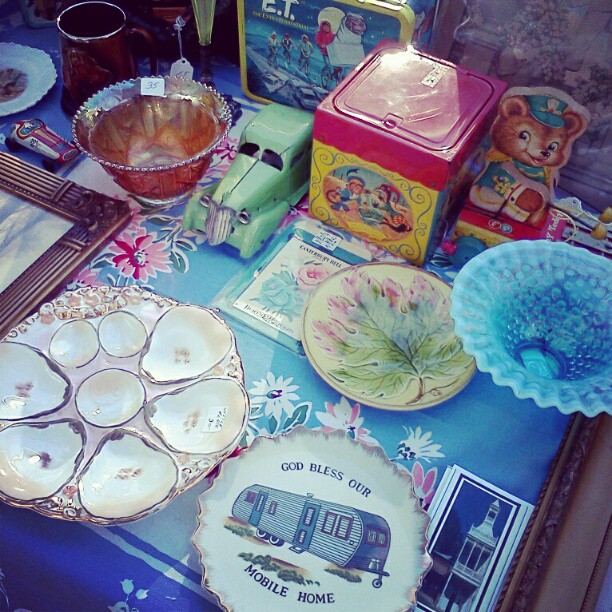 I'm so excited for this summer, so we can go on more family walks, and also have picnics in the park near our house. McKinley Park is a great place to walk through the rose garden and feed the ducks at the pond. When Sam's older, there's also a pool, tennis and basketball courts, a sweet playground for him to play at and a library, too! It's really like the best park ever. The antique fair under the freeway is a favorite spot to go to the first sunday of every month. I love scouring the goods and finding fun things. Now that we have Sam, I've got another person to shop for, too! ;)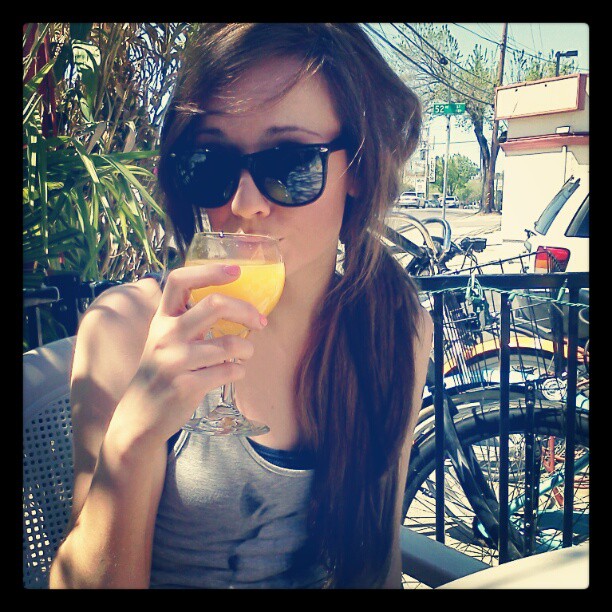 We love riding our bikes in our community, too, and eating outside at The Shack for the best turkey sandwiches and fries in town. They also have a great brunch with mimosas on the weekend! Yum! And of course we plan on walking to Starbucks in the morning, since it's literally right around the corner from our house. Convenient? Yes. Dangerous? Of course. Awesome? Duh.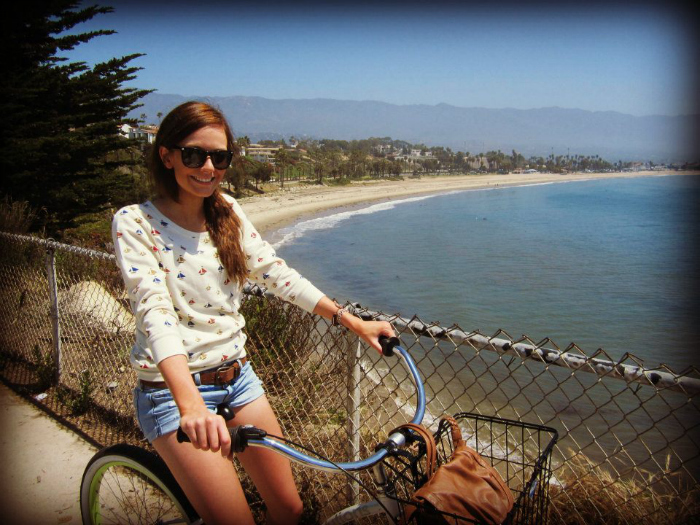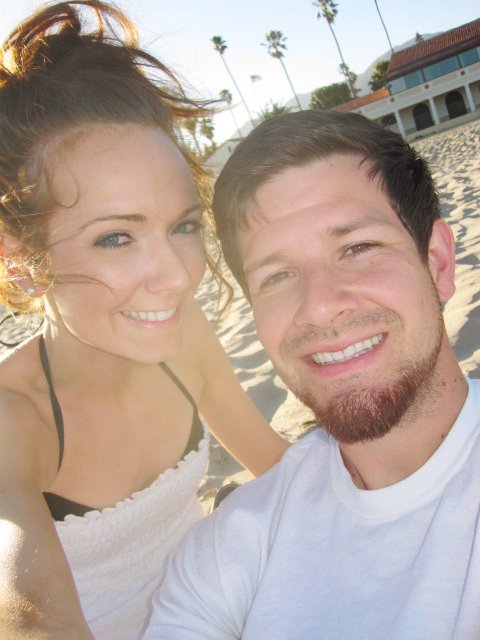 As far as summer plans, all of these things will be included, as well as a few day trips to other places. One thing that I love about where we live is our close proximity to a few awesome places, namely San Francisco, which is one of my favorite cities in the world, and Tahoe. I'm already planning a day trip to the city with Sam and I couldn't be more excited! I think he'll fall in love, too. And of course Lake Tahoe in the summer is a must! A road trip to the coast is in my plans, too. Love me some Southern California. Gotta dip those baby toes in some salt water.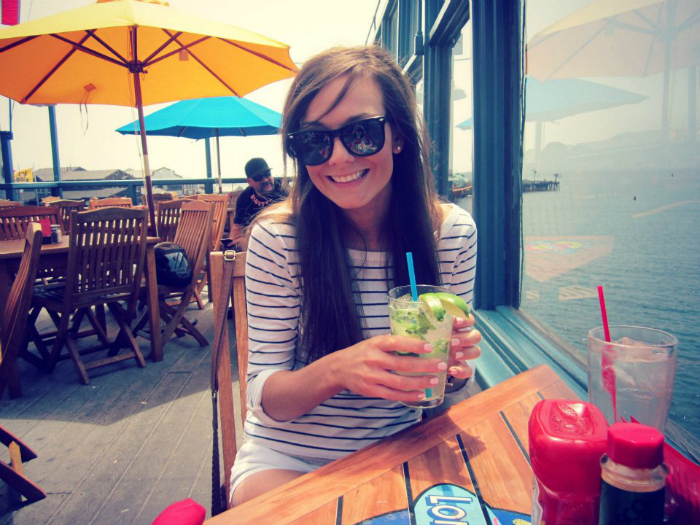 California, I love you. Summer, I hope you're ready for us. ;)
And now for some benefits and the economic impact of home ownership, from CA Association of REALTORS® themselves:
What starts with one California REALTOR® benefits all of California. That's the underlying sentiment of the California Association of REALTORS® (CAR) integrated consumer ad campaign called 'Ripple'. Now in its second year, the "Ripple" campaign connects the dots between REALTORS® and the California economy, illustrating how a Champion of Home™ can help consumers close on their dreams and, together, benefit the entire state. For example, one of the campaign spots tells the story of how a REALTOR® gave a family pricing and marketing strategies to help them sell their home.
What do you love about your city?
Any fun plans for summer?
xo
I was selected for this opportunity as a member of Clever Girls Collective and the content and opinions expressed here are all my own.