This post is sponsored by Everywhere Agency on behalf of FAGE; however, all thoughts and opinions expressed are my own.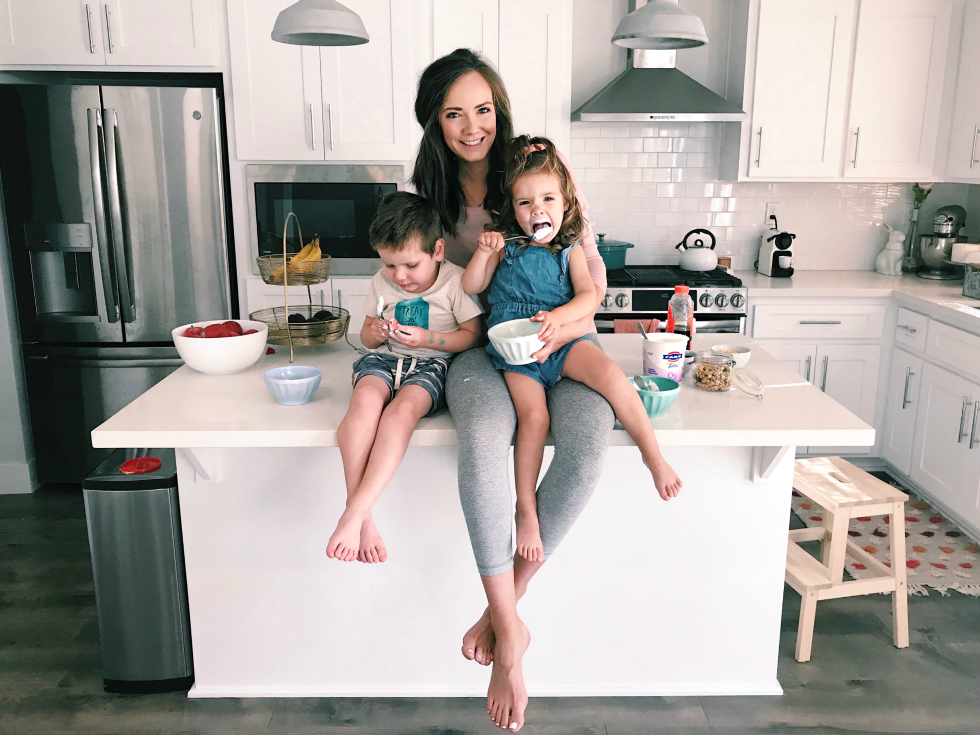 I LOVE snacking. It's one of my favorite things to do (and something I do well, I must say). If I'm not eating something every few hours, this mama gets HANGRY. So I'd say I have quite the repertoire of healthy and delicious snacks, one of my very favorite, and most often consumed, is a yogurt bowl! It's easy, quick, delicious, healthy and FUN to create, and something my kids love too. Now that Sam is back in school, it makes for the perfect after-school snack (for all of us)! I love to mix some FAGE Total 0% Greek Yogurt with a variety of toppings- fresh fruit, granola, nuts and honey are some of our favorites. I thought I'd share a few of our favorite combinations with you today, so you can enjoy this deliciousness, too!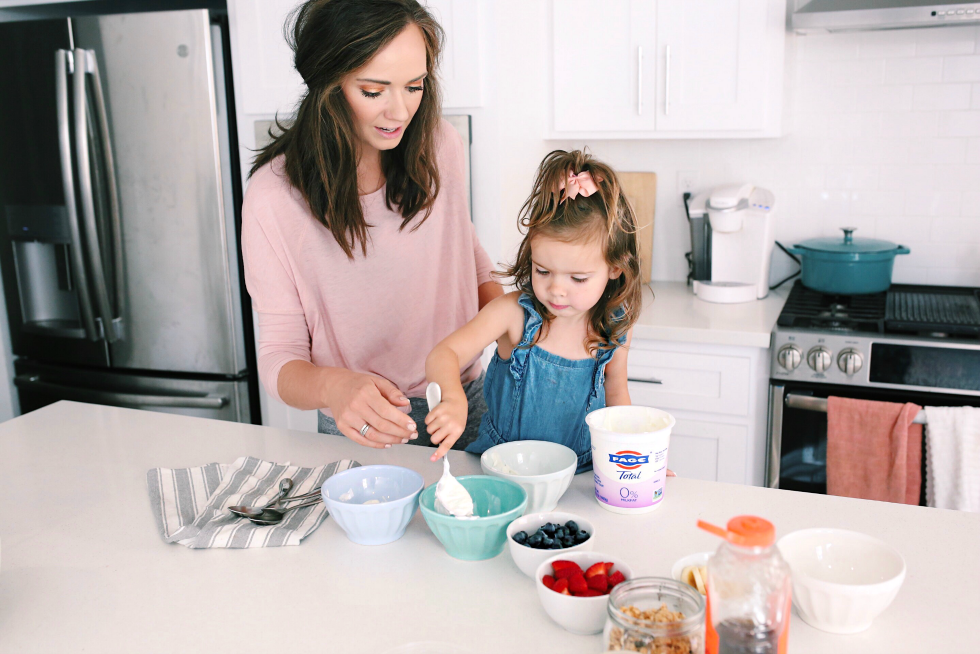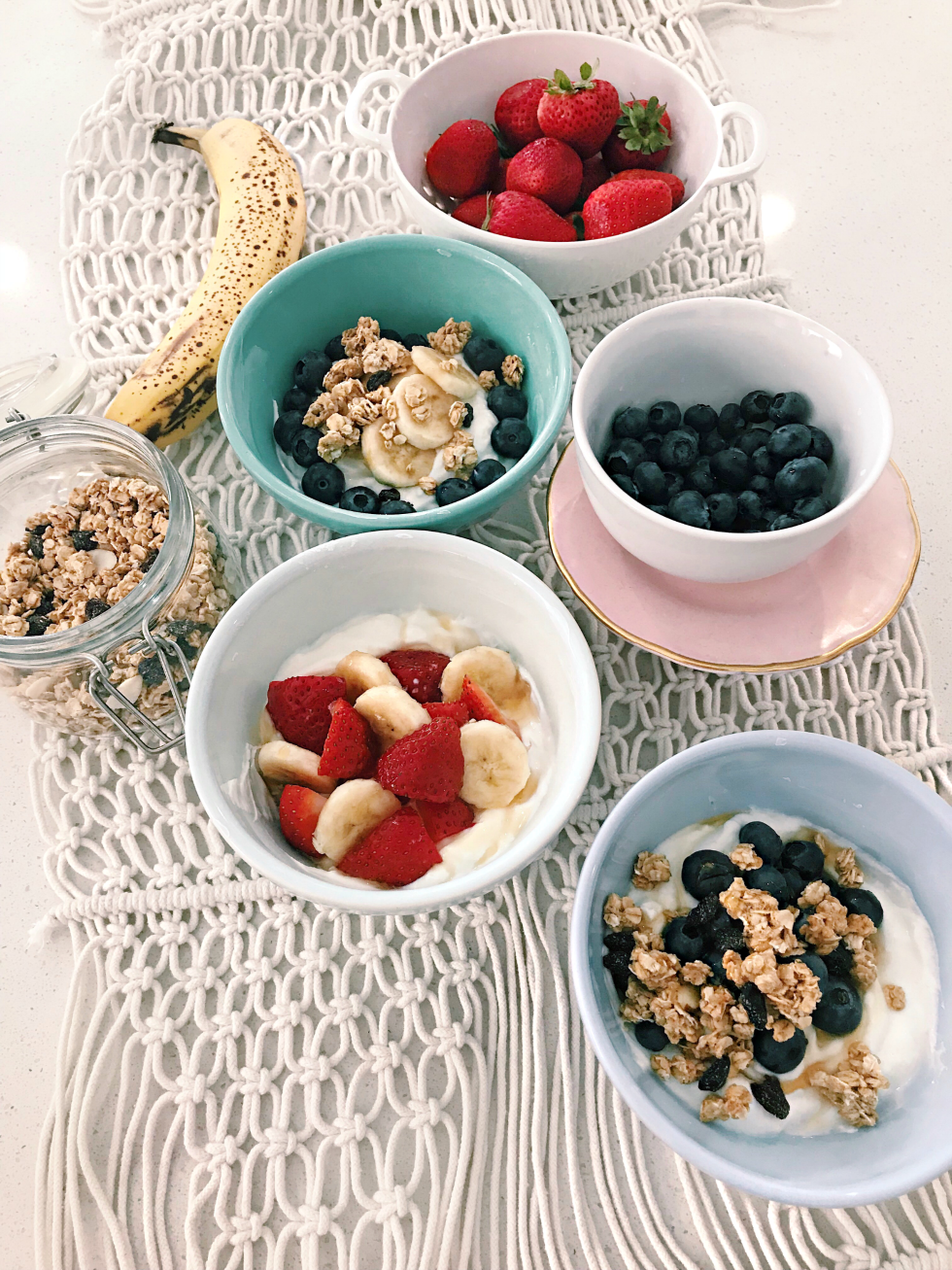 1. Fage Total 0 % Greek Yogurt + bananas + blueberries + granola
2. Greek yogurt + strawberries + bananas + honey
3. Greek yogurt + blueberries + granola + honey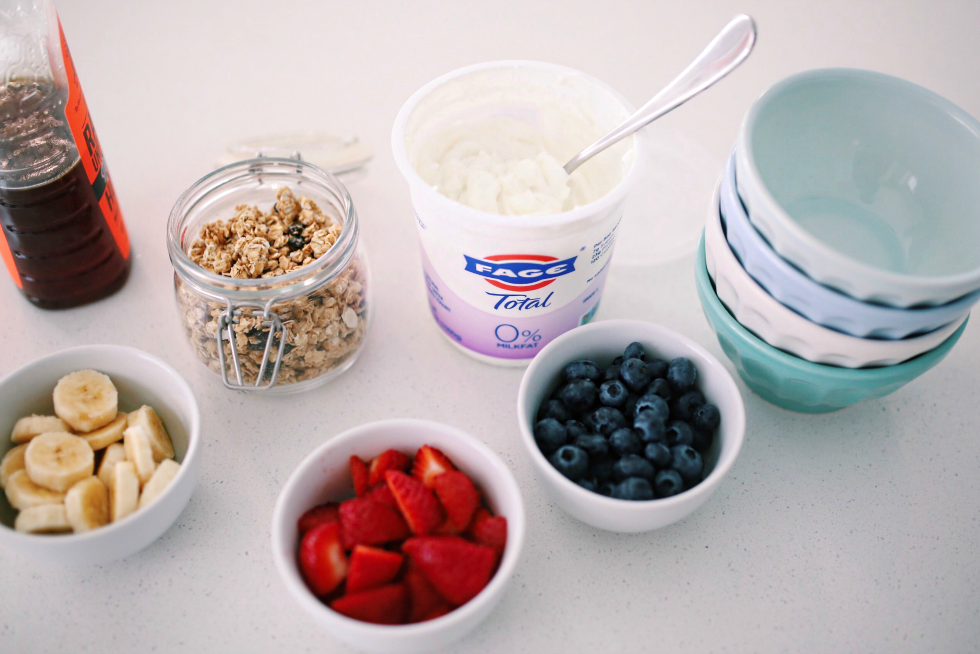 I love to just set FAGE, bowls, spoons and a few topping options and let the kids have fun creating their own! Sure, it's messy and they eat their favorite foods before it even gets in the bowl (that goes for the yogurt too), but that's what makes it so FUN! I love seeing them get messy and creative. Bonus points: it's great sensory play too. ;)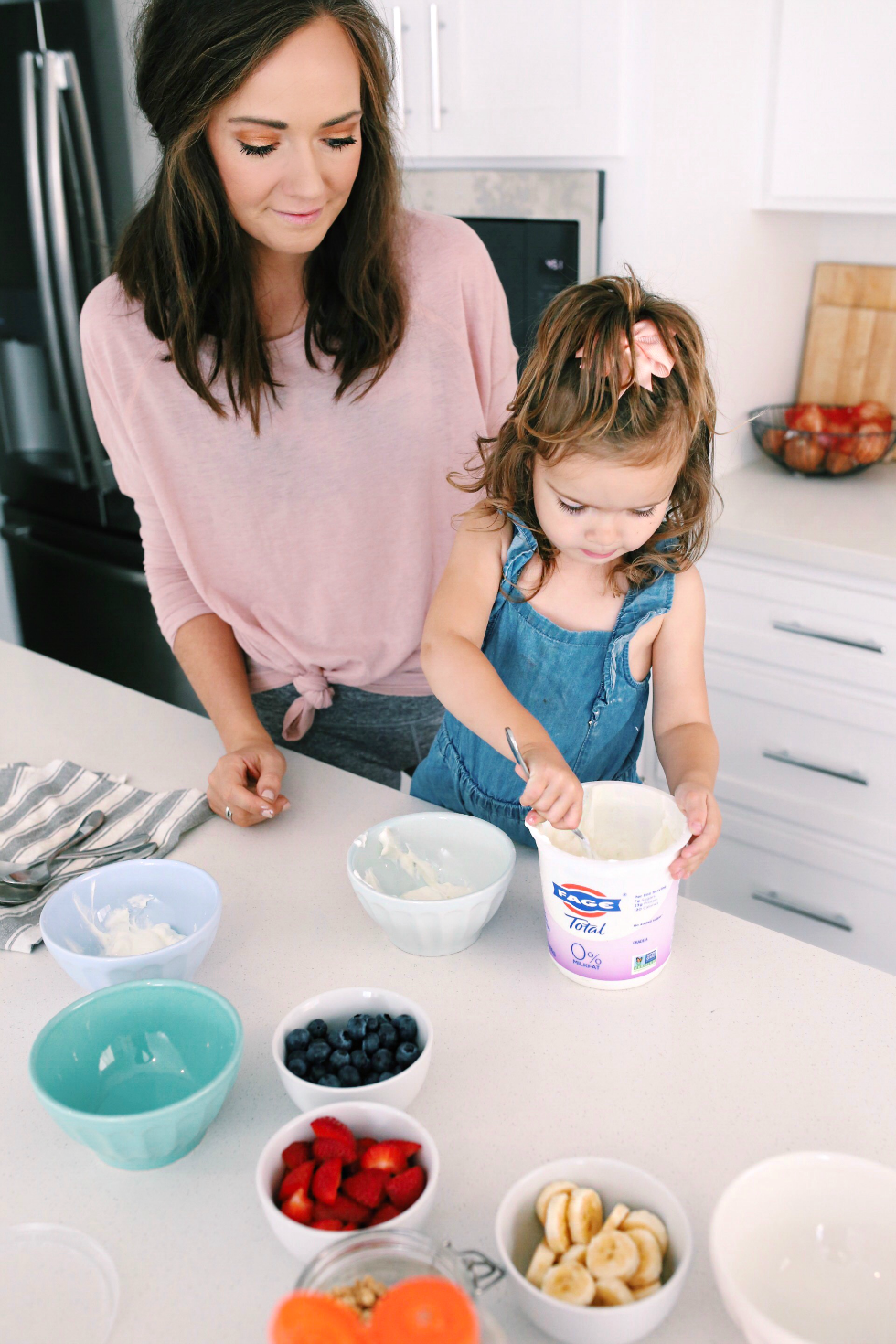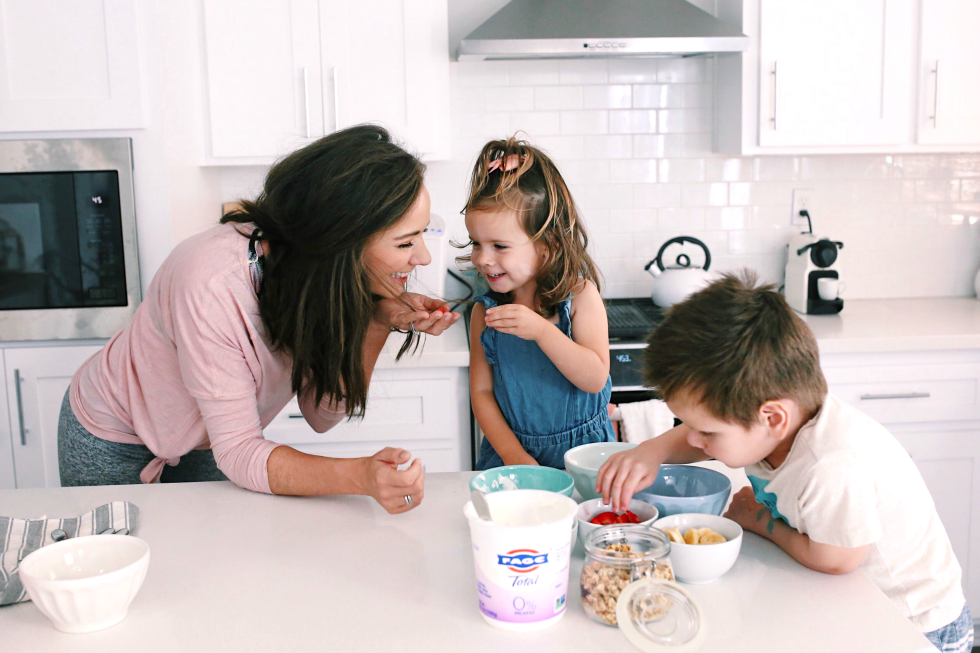 It's simple, you can use whatever ingredients you have in your house already, and it's a fun activity the whole family can get involved in! We love FAGE (store locater here!) because it's Non-GMO Project Verified, no added sugar, protein-rich and a good source of calcium! I can feel good about eating it and also giving it to my kids. Plus, they honestly like it more than ice cream. Win win.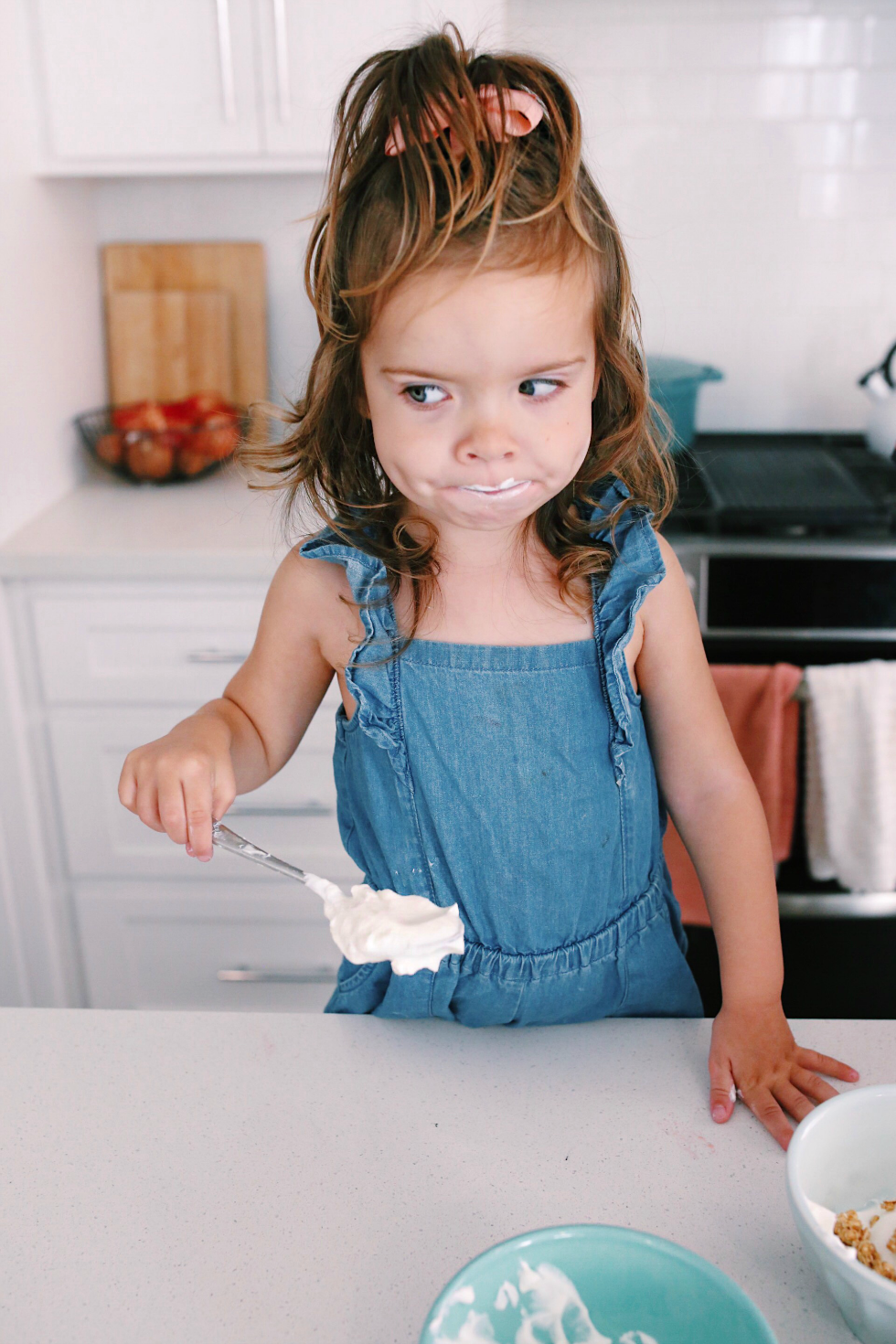 These make for the perfect after-school snack, or a healthy dessert option! I wanna know what your favorite yogurt toppings are! Always taking ideas over here.
xo