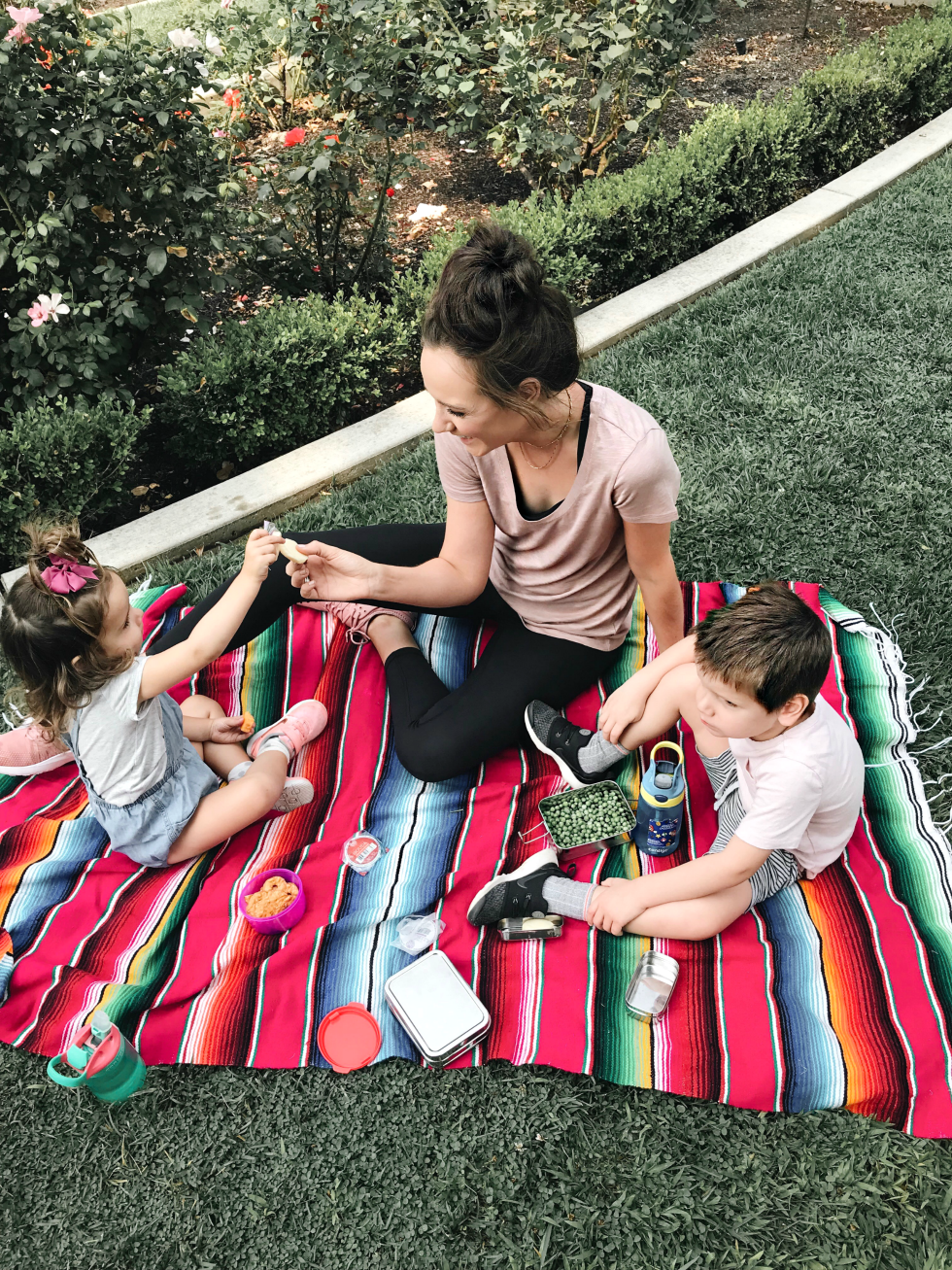 This post is sponsored by Roth Cheese. All opinions are my own.
One thing I'm very passionate about is eating. Let's be real. Snacking is my number one favorite activity, probably. ;) SO. When I'm out and about with my kiddos and it's snack time, I do not mess around. I am PREPARED. Just call me a boy scout. ALWAYS prepared. And my kids are on the same page. They can EAT. I always over pack delicious and healthy snacks for eating on our breaks from the playground.
On a typical Saturday, we'll take the kids to the playground and then head to the beautiful rose garden near our house for a fun little picnic! It's a win-win for everyone. We get some quality bonding family time, we get to enjoy the beautiful flowers, and yes, snacks are abundant.
We just discovered Roth's new Snack Cheese, and we are all hooked!!! Delicious, healthy cheese rounds that you can throw into your bag and go?! Count me in. I am particularly partial to the gouda one. SO GOOD (so gouda)!!! I will not be caught without them now! And they make for a great school snack, too! I like putting one in Sam's lunch for school, along with some crackers and fruit. Such a great little meal that he'll actually eat!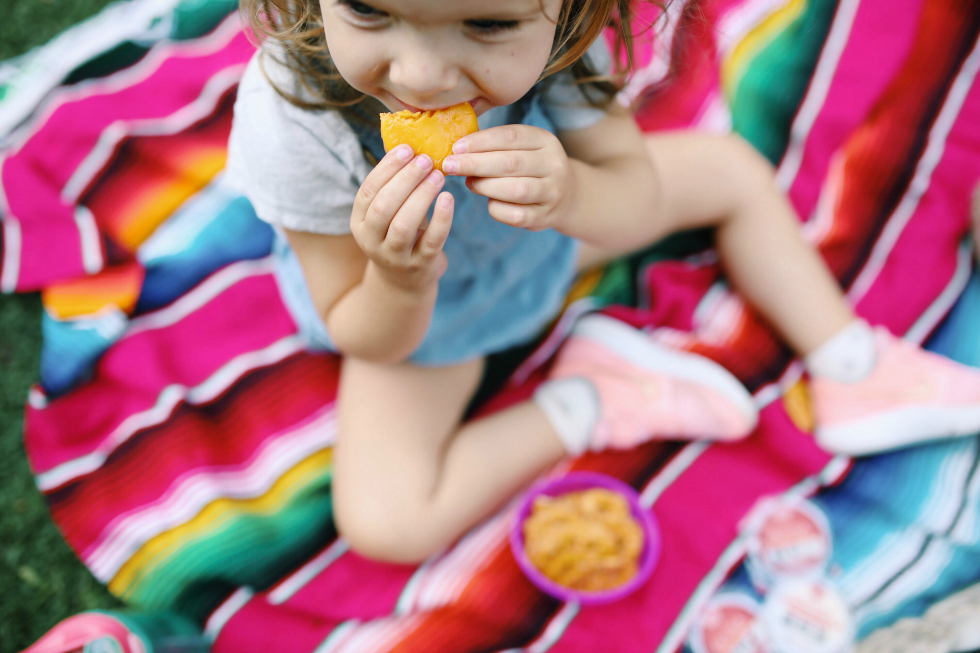 Sophie agrees!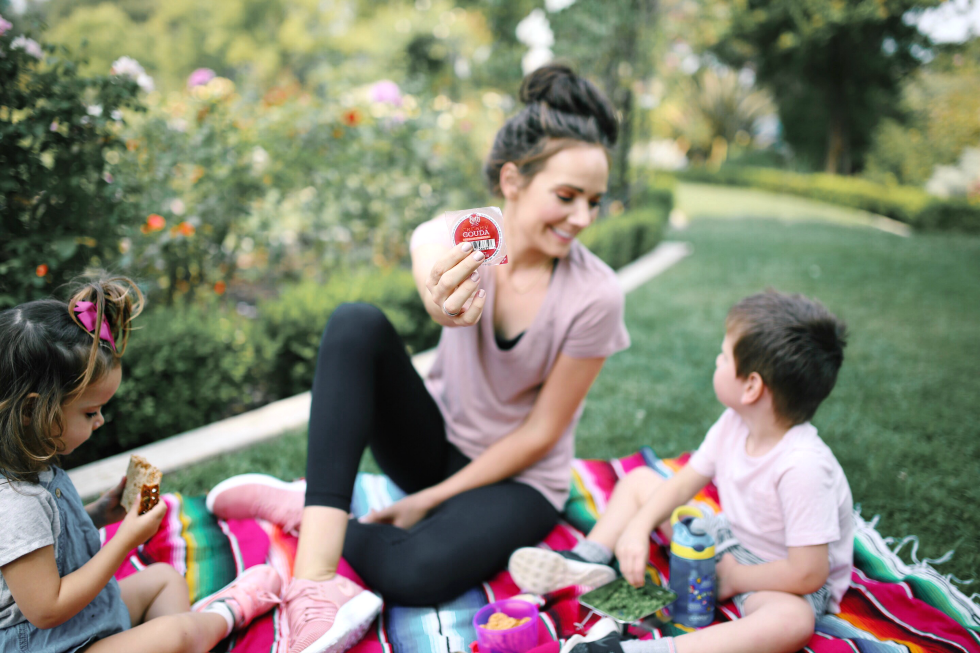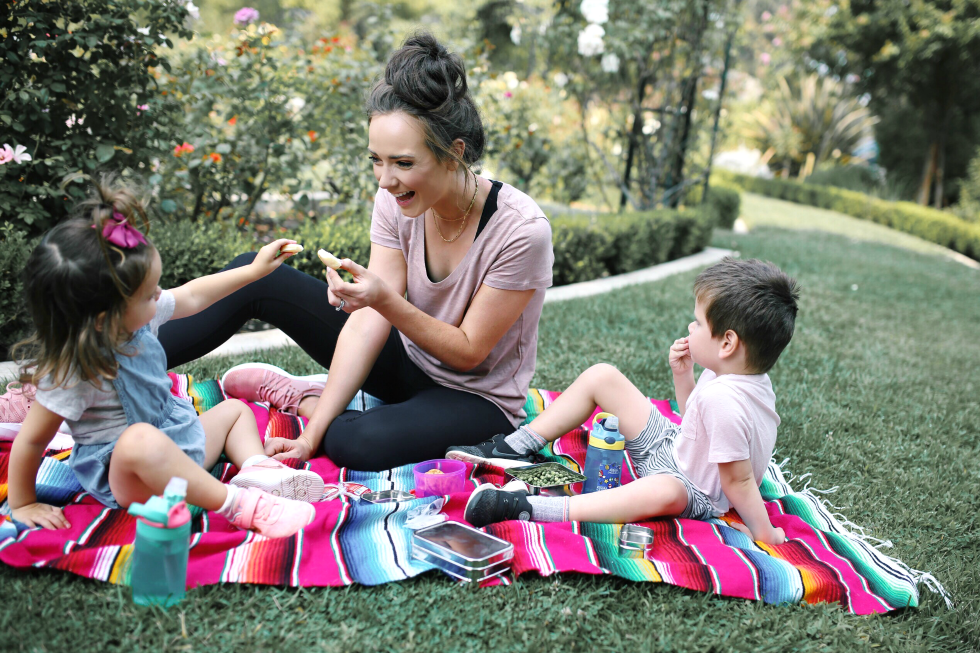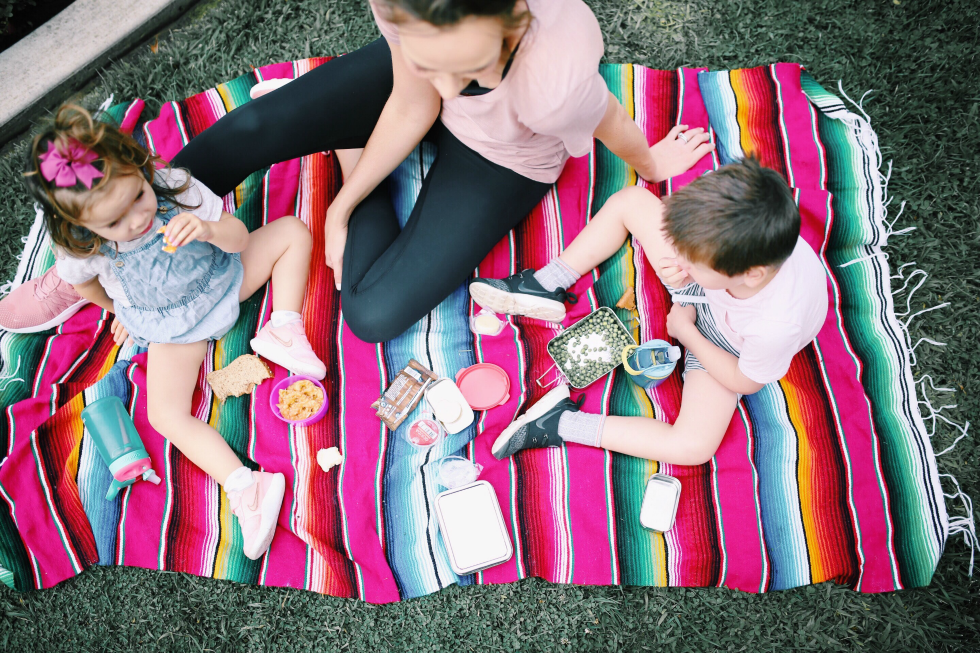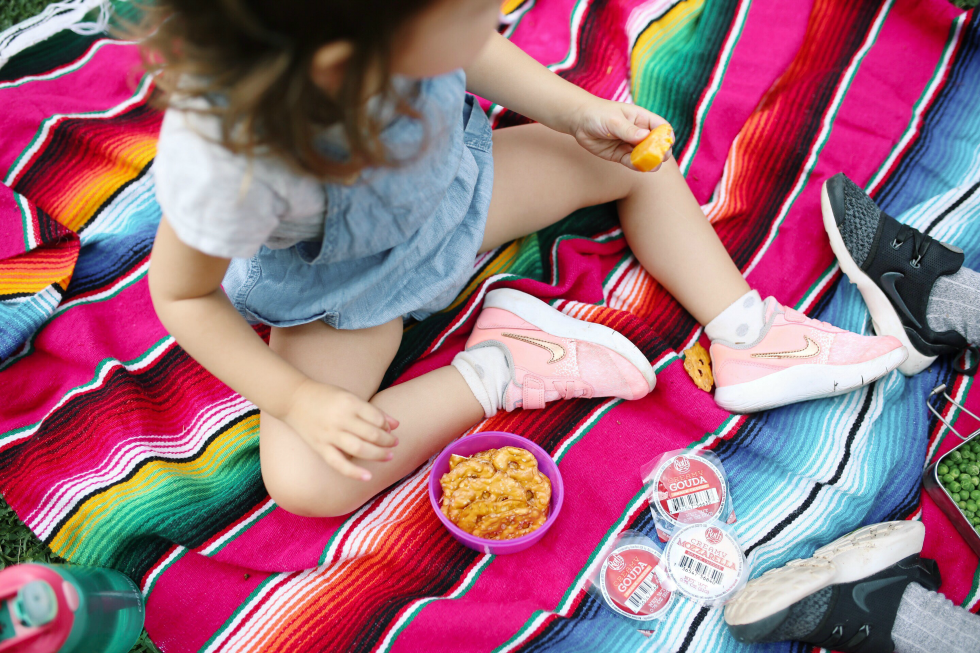 Roth's Snack Cheese is the greatest snack for moms (and dads) on the go! Quick, easy, healthy and the best little pick-me-up for both kiddos AND parents! I love them just as much as my kids do- true story. I love that I can just pack some in my bag and we're set for whenever we get hungry (which, let's be real, is all the time). They come in Creamy Whole Milk Mozzarella, Creamy Cheddar and (my personal favorite) Creamy Gouda. With just 70 calories, 0 carbs and 5 grams of protein. All delicious. I throw them in the bag for the kids, but also toss a couple in for myself and Zack, because they are THAT good. I mean, who doesn't love cheese?!
You can find Roth Cheese in your local grocery store or see where to buy HERE!
I wanna know: what's your favorite snack?
xo