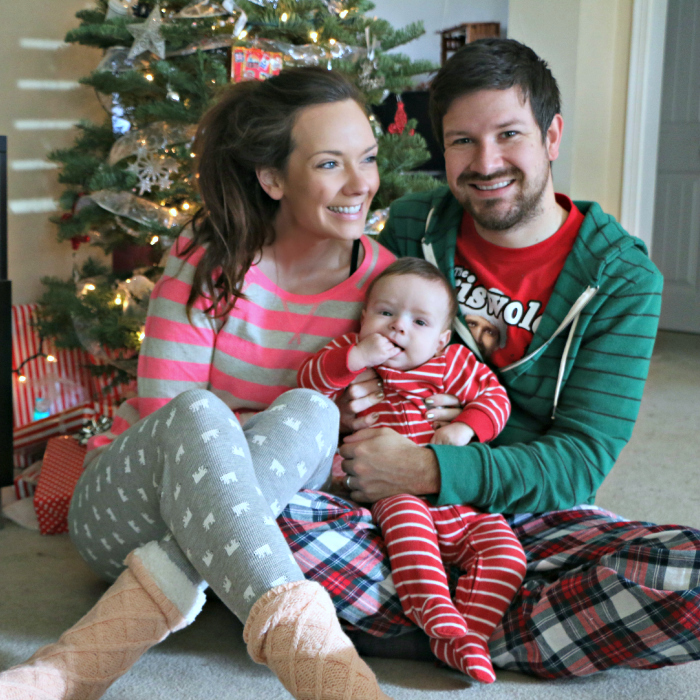 I'm back from my little self-imposed Christmas blogging break! And I must say, I've missed it! Have you missed me? I sure hope so, because I am so ready to get back into the groove of things around these parts! Watch for some fun New Years-y posts coming up, but first! First, some pictures from our Christmas this year, since it was kind of an important one, being Sam's 1st and all.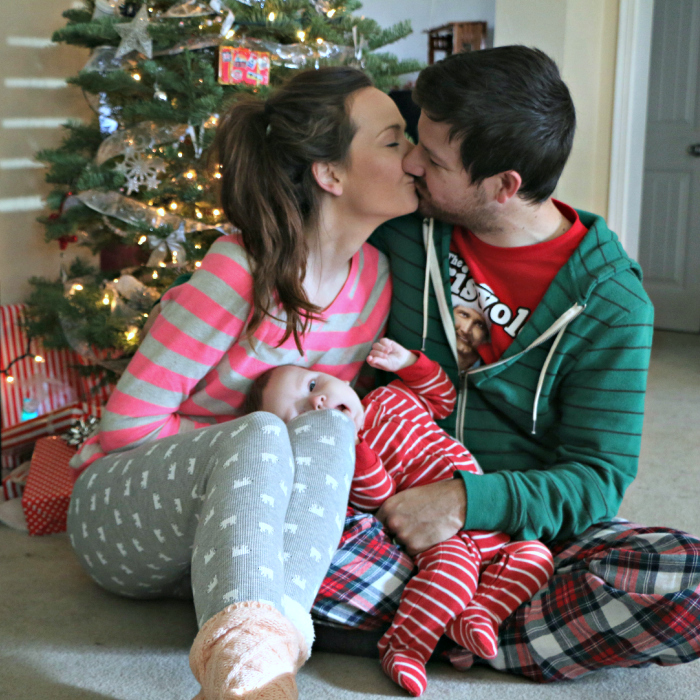 It was our first Christmas morning spent as a family of three. We usually stay at my parent's house and do Christmas morning there, but this year was our first time having it at our own house. We woke up and did stockings (one of my personal favorite parts of Christmas) and then Sam went down for a nap and Zack and I made breakfast with coffee and mimosas (tradition- can't mess with tradition, I say! ;) and then we opened presents when Sam woke up. We spent the entire morning (and well into the afternoon) in our pj's before heading off to the in laws'. It. Was. Perfect.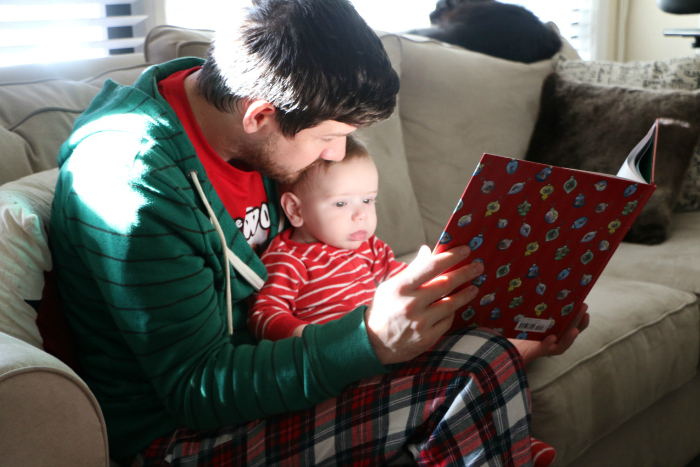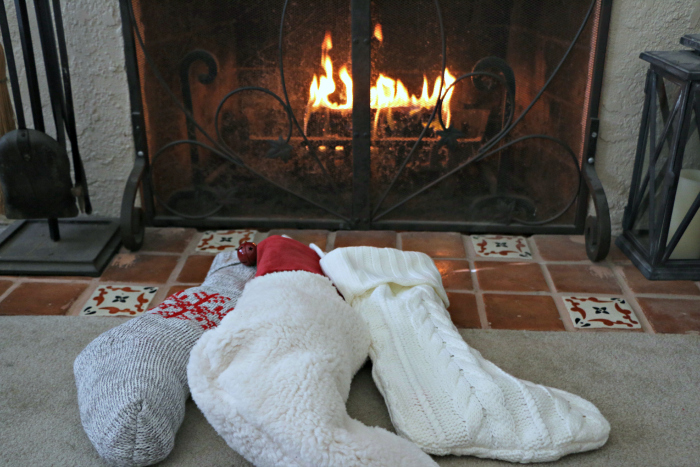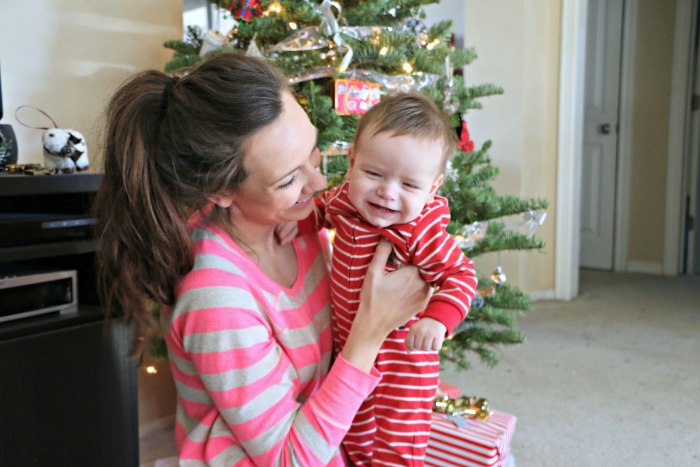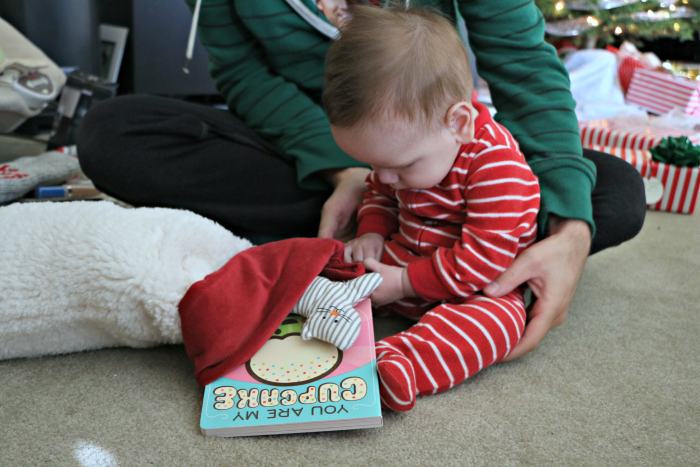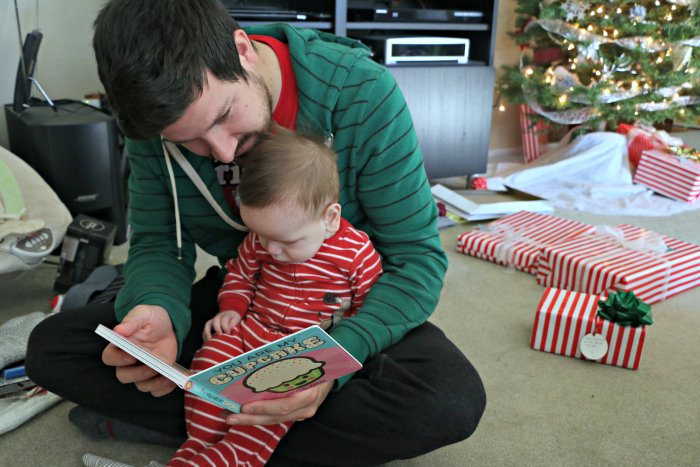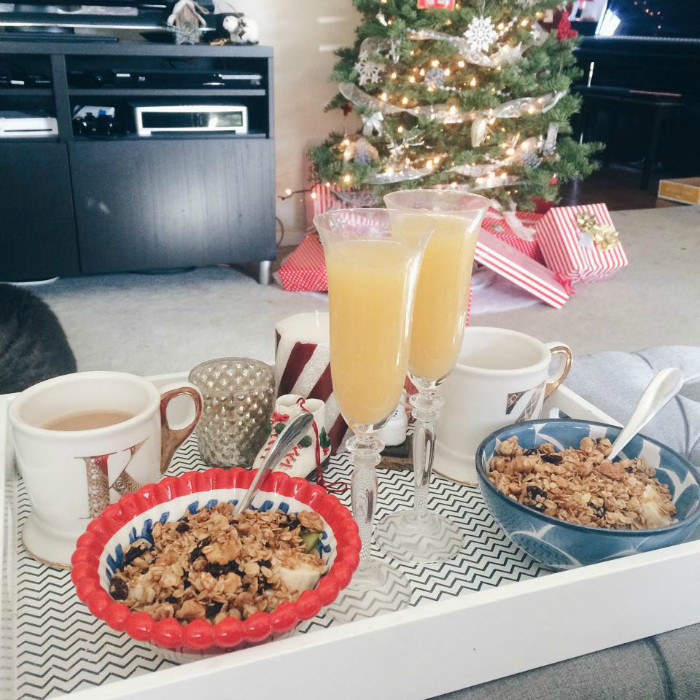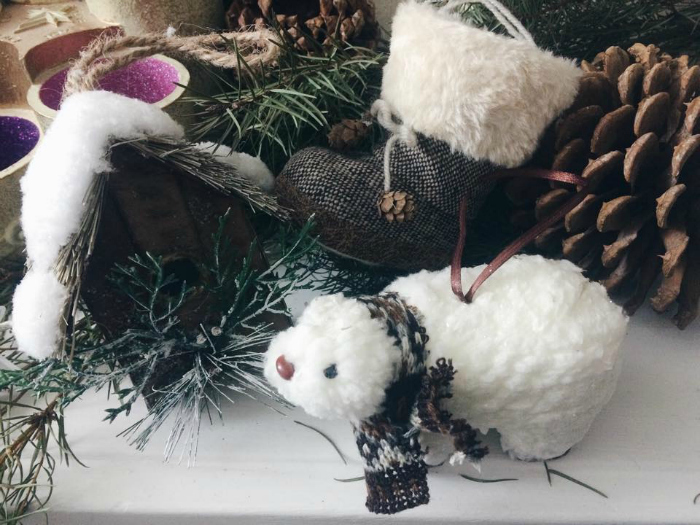 One of my favorite traditions that my mom did every year was everyone got a new ornament at their place setting at Christmas breakfast. I carried this on, and we each got our own ornament that I picked up in a small town we had visited that week with my family. :) The goal is for Sam to have a little collection of ornaments to decorate his own tree some day!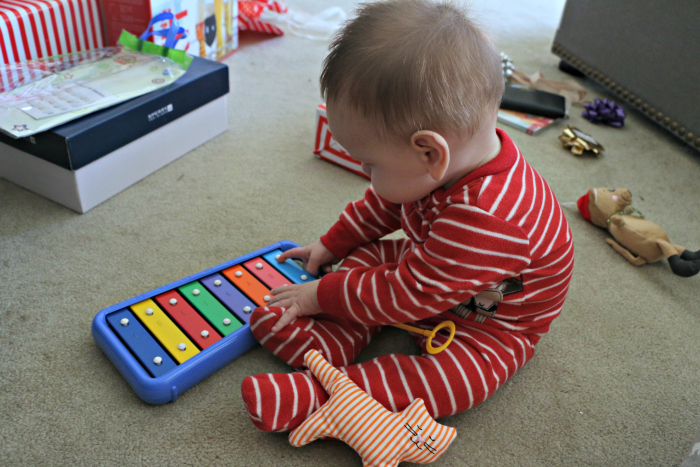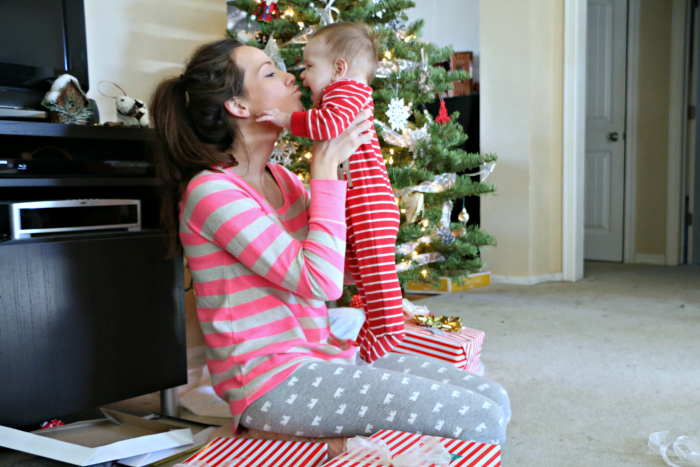 What are some of your family traditions for Christmas morning?
xo