Hey guys! Welcome to my Saturday Series, "Some Things I'm Loving!" If you want to join me, feel free to link up below and we can all share with each other what we've been loving this week! :)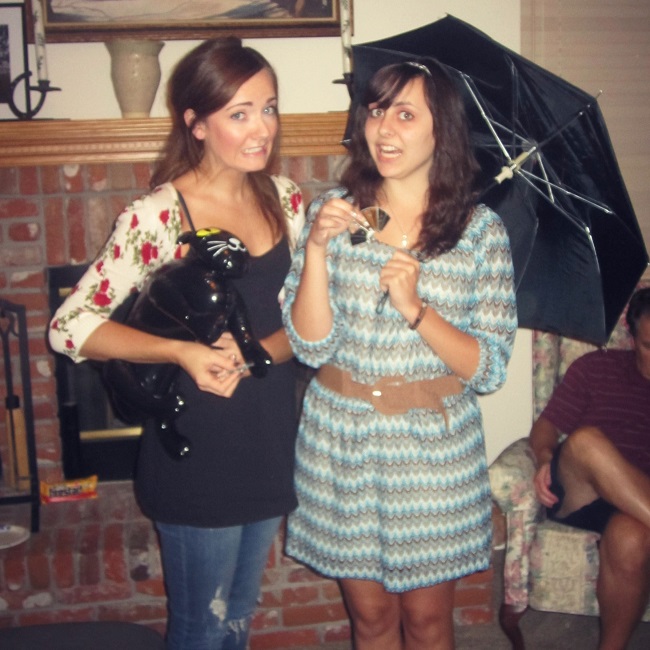 Song: Bon Iver "Blood Bank." I love the line, "I'm in love with your honor, I'm in love with your cheeks." I've been told by my mom and my husband that I have "kissable cheeks" and it's one of my favourite things to be told, thus. This line and song just make me happy.

Workout: Bird dogs! Such a simple move but I looooove it! Works the abs and it's easy to do anywhere.
Food: I tried a Chick Fil A chocolate chip cookie for the first time, upon the recommend of a bloggy friend (holla if it was you!) and holyyyyyy HOLD THE PHONE it was incredible. Zack and I both agreed: one of the best cookies we've ever had. Amazing. So thank you for that suggestion. And if you haven't had one, you should probably go try one like now. I'll be dreaming about it.
Verse: For we live by faith, not by sight. -2 Corinthians 5:7. It really just spoke to me this week. This. All of this. Faith is everything.
Party: Friday the 13th/birthday party at my aunt and uncle's house last night! It was a blast. And we had a photoshoot with the party decor, which included an umbrella, some broken mirror pieces and a black cat. I love my family.
xo
Wanna link up with some things you're loving? Just add your link below! :) Please link back to me in your post! Grab the link-up button too, if you'd like!