This post sponsored by Enfamil. All opinions are my own.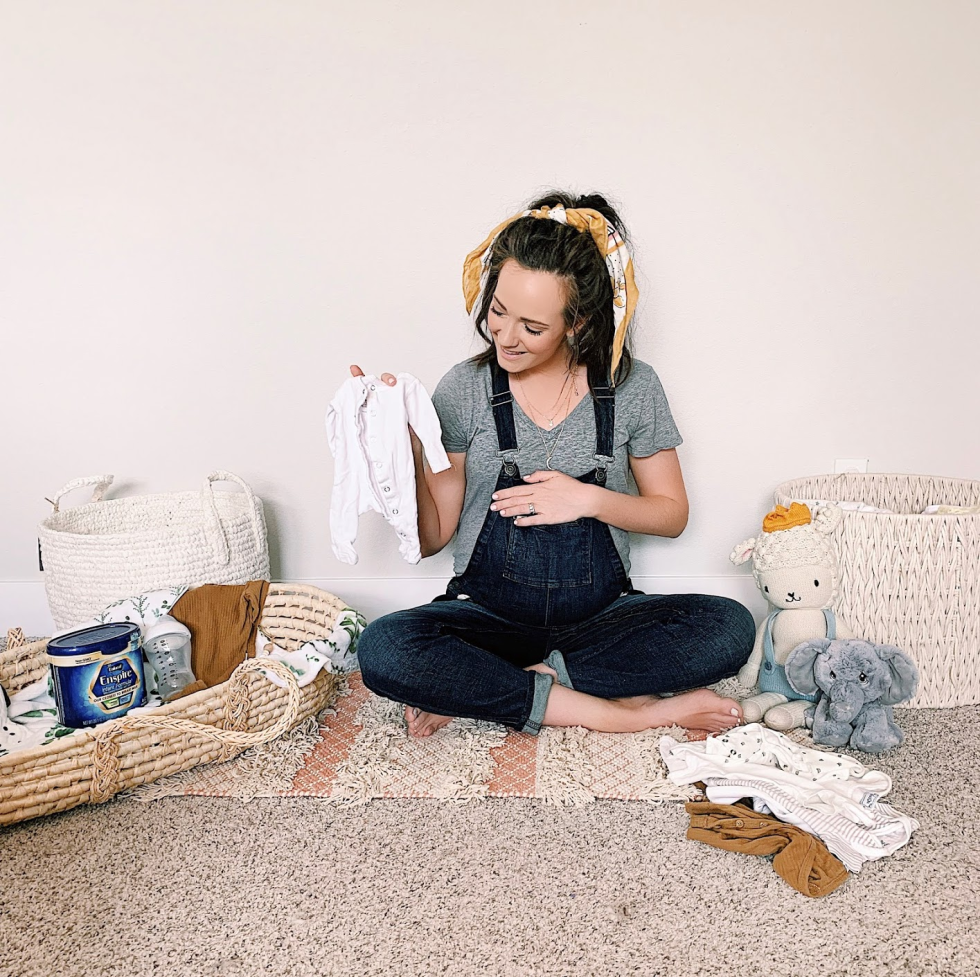 I'm finally starting to get everything ready for Baby! It's getting more real! It's safe to say that nesting mode is in FULL SWING. I've already gone through everything we already own from Sam and Sophie, which is a lot, because I'm crazy and didn't get rid of anything- tell me I'm not the only one! And honestly, I am happy I did now! ;) I'm slowly collecting all of the things for when he gets here- blankets, the tiniest little clothes, pacifiers, bottles, breast pump, just to name a few… I'm planning on breastfeeding, but we supplemented with both Sam and Sophie, so I'm excited to try out Enfamil Enspire– a non-GMO (ingredients not genetically engineered. For more information, visit Enfamil.com/nonGMO) milk-based formula that has lactoferrin added as an ingredient, an important protein also found in breast milk, and MFGM, a fat-protein blend previously found only in breast milk, in amounts supported by clinical research. It brings together the immune and brain building benefits. How awesome is that?!
Enfamil Enspire has the combination of lactoferrin, which supports immune health, and MFGM (milk fat globule membrane), which supports brain development, with DHA and a prebiotic blend, help support brain and eye development, the immune system and gut health. Basically, it's something I feel very good about giving my baby.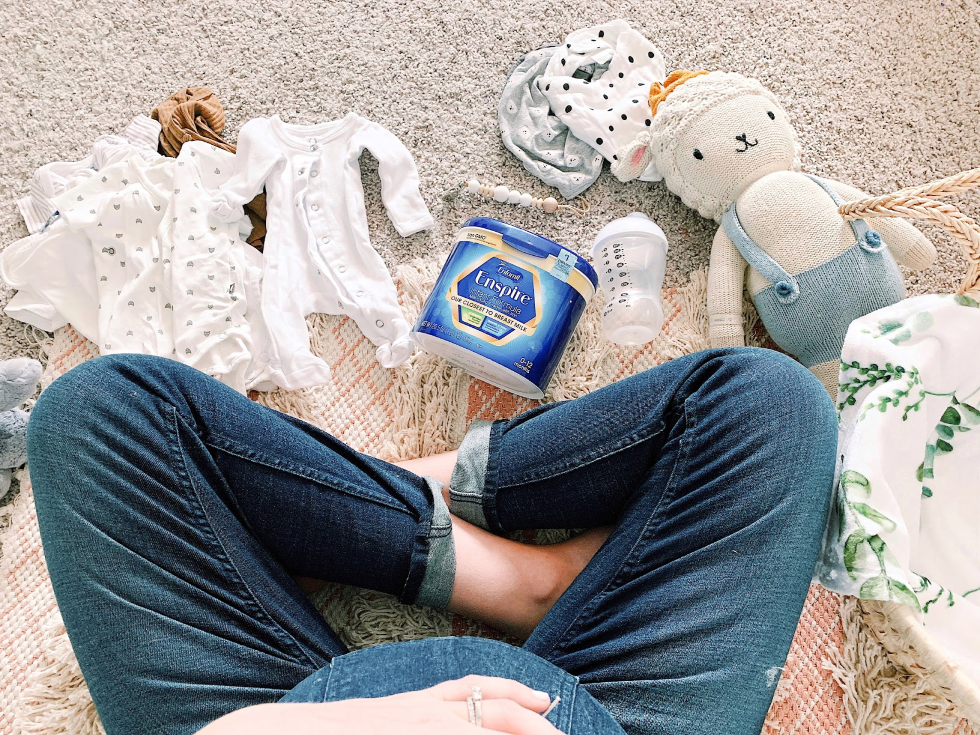 I've been washing tiny baby clothes (I already went through all of Sam and Sophie's clothes that I saved and have them all cleaned and put away in his very own dresser!) and sanitizing baby toys, and also of course getting him his very own teethers and bottles and pacifiers. We brought the bassinet out (!) so you know it's getting real! He's got his own little set-up in a corner of our room, with his own stuffed animals. Which, funny story: his sister already stole his little elephant plush- I have a feeling nothing will be "his"- poor third child. ;) We also got him his own white noise machine (something we swear by for sleep! Sam and Sophie both sleep with white noise still!) and a few of his own little swaddles and cuddly blankets. He is already so loved and I'm so ready to love on him!
How darling are all of these tiny baby things?! They just make me so happy and excited to know that in such a short time, we'll be able to put them to use and a tiny babe will be enjoying them. I can't even believe it!!
Okay, I can't believe baby is due NEXT MONTH! Anybody else currently nesting, too?
xo