Each Tuesday throughout the season you can come here and read the highlights of watching The Bachelorette with my husband. See last week's man quotes here!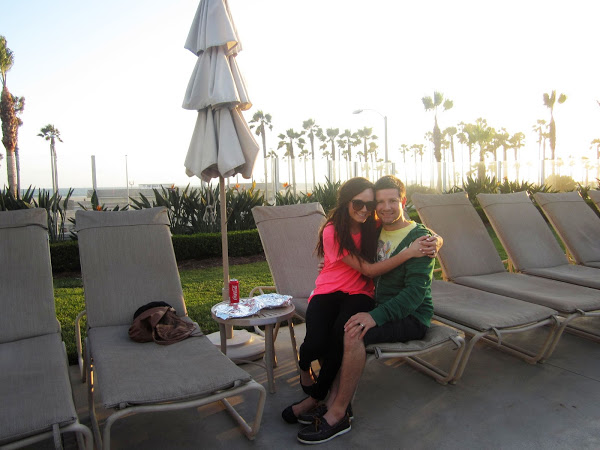 NOTE: I will not be sharing any spoilers so you can feel free to read my "man quotes" (as I have dubbed them) without fear of knowing who got sent home or anything else really important like that! :)

This week we were on our vacation when The Bachelorette aired, and so as not to completely ruin our relaxing, romantical and fun beach vacay with some terrible dating reality show, we waited until last night (when we got home) to watch our DVR-ed episode. Wife of the year award goes to: me. 

So let's get into it shall we?


Michael: "There are 9 great guys going on this date…"
Zack: Nine great guys! Do YOU want to be the bachelorette?!
(Des is standing there in workout clothes)
Zack: And for this date, we're going… running!
Zack: They're all celebrating, and the dodgeball players look like they want to kill them. They are not amused.
Des: "I felt like I couldn't do anything to make it better."
Katie: Because you couldn't.
Zack: Why does everybody on this show have a "past"?!
(Chris brings Des to the rooftop)
Chris: "I just found this spot…"
Zack: What is he doing that he just FINDS that? Do they all get 20 minutes to go find a spot?!
Katie: What's this guy's name?
Zack: The guy who's getting a rose.
Zack: They're making out this whole time!
Zack: I just feel like she played that song for all the right reasons.
Zack: This is so fake.
Zack: I love James. He is just always thinking a lot about things.
-At this point in the episode, Zack declared that James will be the new Bachelor.-
Zak: "I can see the rose, all the other guys can see the rose"
Zack: No, it's just you that can see it.
Zack: She's gonna make out with him too.
Zack: She's gonna make out with everybody.
Zak: "When I saw her get the rose, I felt defeated."
Zack: You looked defeated.
Michael: "A pool party's exactly what I need."
Zack: A pool party's what everybody needs.
Dan: "She's something special."
Zack: Dan, you're something special.

What'd you think of this week's episode? 
Do you have a fave(s)? My current front runner is Chris. He just seems super nice and genuine and I like that his bio says he likes Scrabble. I'm also really liking Zack, duh. And Brooks (SPOILER ALERT: was anyone else just feeling sooooo bad for him lying in that hospital bed all alone?!)
What'd you think about the whole "crazy girlfriend" thing? It all seemed sooooo staged to me! Maybe my dad's on to something about them all being actors… Hmm.

xo

twitter
instagram
pinterest
facebook