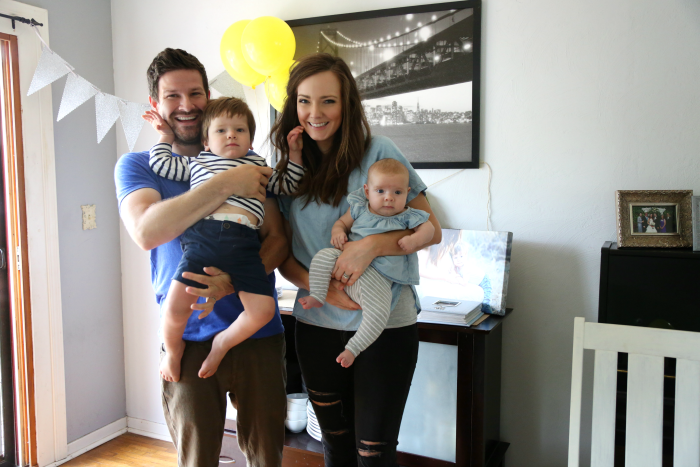 Well, we did it! We had a party for Sam's 2nd birthday! Crazy to think we officially have a two year old now, eek! Time to brace ourselves. ;)
RELATED: Samuel is Two!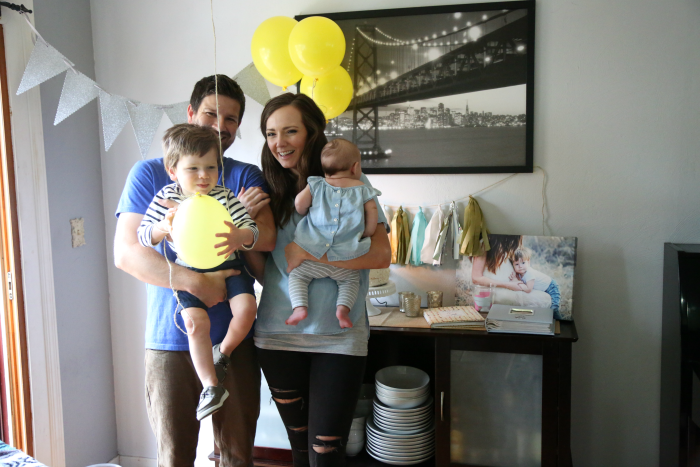 This party was so much fun to plan. I really didn't have too much time on my hands, but I am so happy with how everything came together! One of the things I told myself beforehand: do NOT stress over a 2 year old's birthday party! And I didn't. And the few snags that came up along the way (like the #2 balloon I had bought on Amazon POPPING when we blew it up with our helium tank? Yeah. That was a bummer but I chose to laugh instead- always the best reaction!) made for a funny story anyway, which makes it easier to bear. Ha! If everyone is okay and nothing got damaged, then we should all just laugh it off, I say.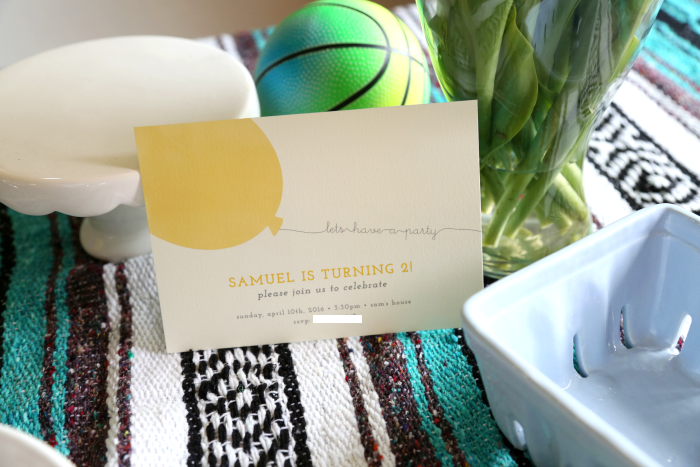 I ordered his birthday invitations from Minted, my go-to source for all of our invites, and I am so happy with how they turned out! Aren't they the cutest?! I love that they print the addresses for you (time saver!) and the option to include a photo on the back is my favorite.
RELATED: Sam's First Birthday Party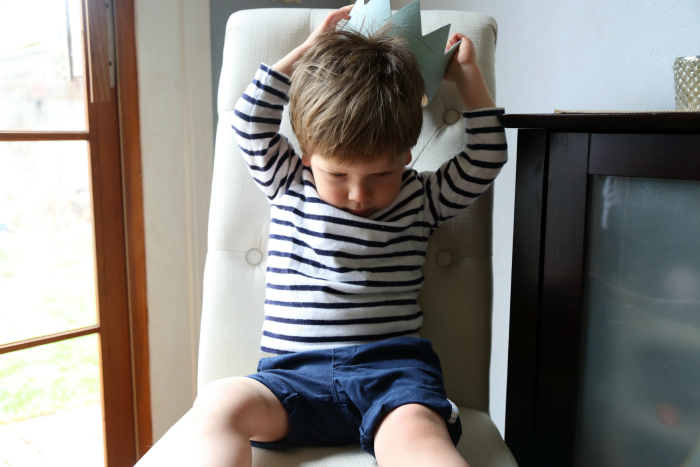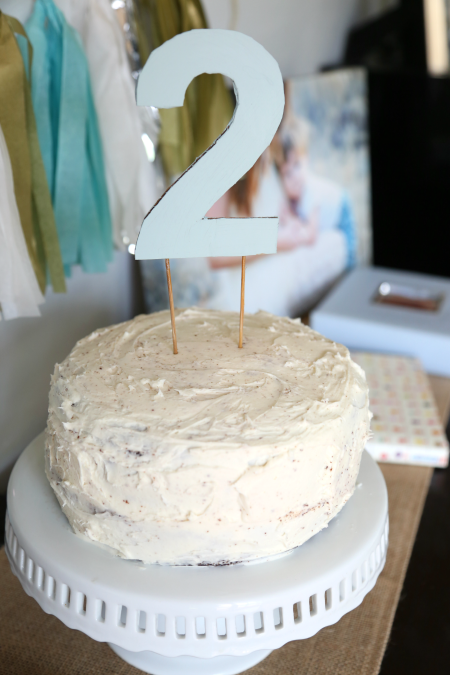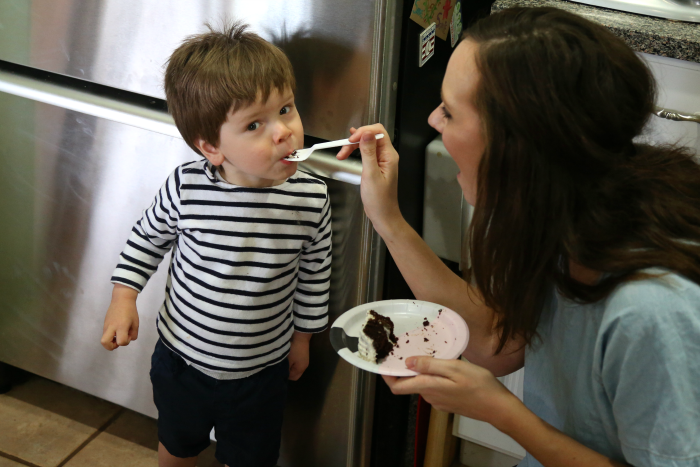 This was my first time making a cake, from scratch, and it turned out delicious! Everyone loved it. I followed this recipe and made a buttercream frosting instead of the chocolate frosting. I also made some strawberry cupcakes, since the cake wouldn't be enough for everyone. I'm pretty proud of myself. :) I also DIY-ed the #2 cake topper, by cutting out a cardboard "2" and painting it with some chalk paint, then gluing a few long toothpicks into it. I also DIY-ed his little birthday crown, using a few cardboard circles we had gotten from a package and cutting one of them into zig-zags and taping them together, then painting. He wasn't too into wearing it, but it made for a cute prop! ;)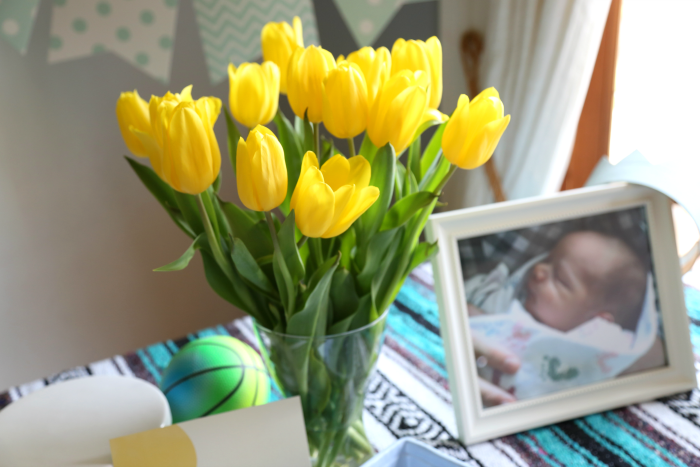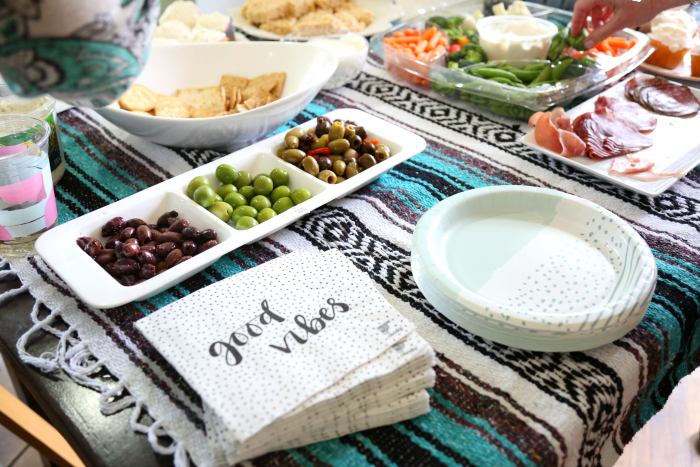 Zack picked up some beautiful yellow tulips for the table (two-lips… get it? Totally didn't even notice that until after the fact haha, but hey! It's kinda cute, no?) and I picked up a few fun banners from the Target dollar spot (the best place ever). The food was all from Costco, and the fun party plates, cups, silverwear, to-go cups (LOVE these!) and napkins were all gifted to us from Cheeky. LOVE their cute party stuff, and they were a big hit with everybody!
RELATED: Happy First Birthday, Samuel!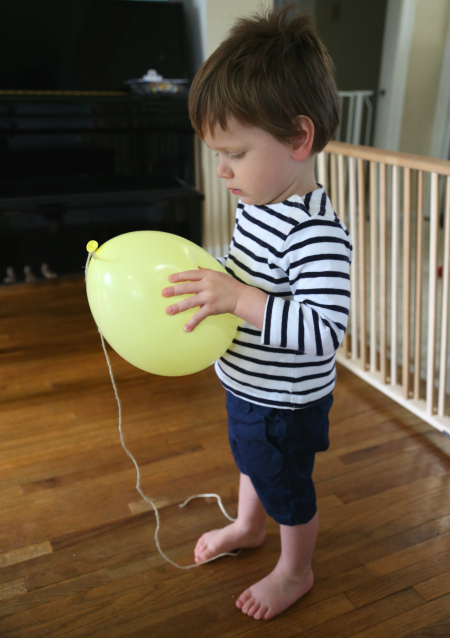 Since he's so young and didn't even really know what was going on (but got the idea that it was all about him, which he loved of course!), we chose to keep this party family only. But there were still 20+ of us, so I'd say we were at max capacity for our tiny house! Gosh, this boy is so very loved!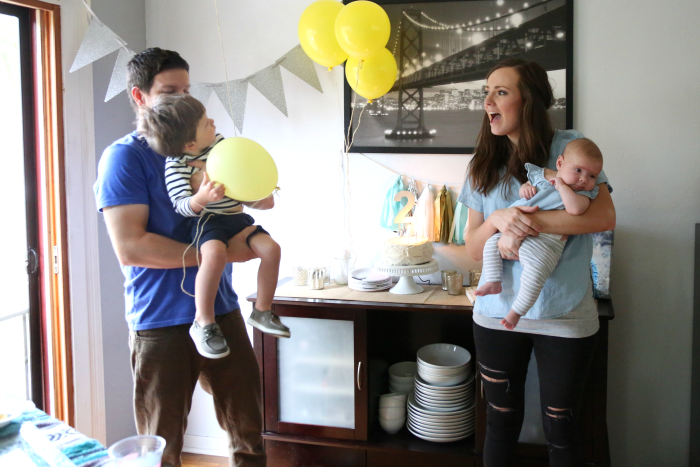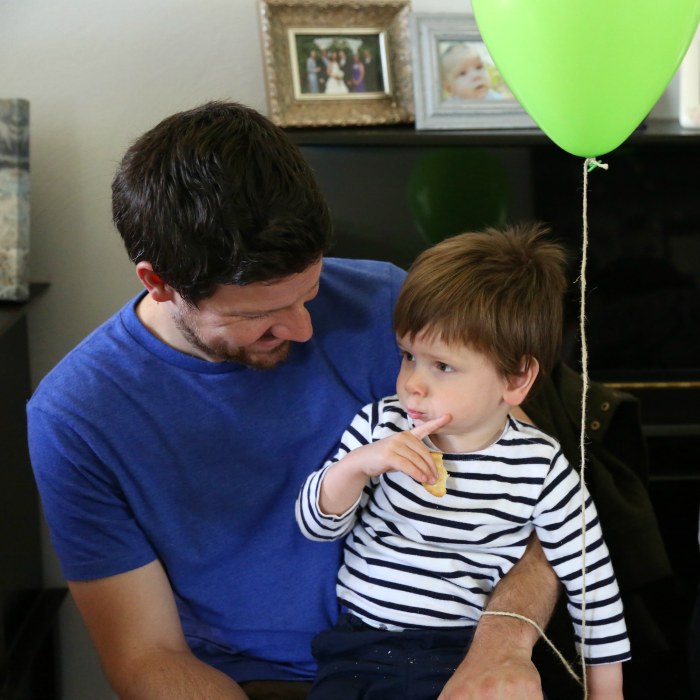 The party was so much fun, and I still can't believe our Sam Sam is two! Time can slow down annnnnyyyy minute now.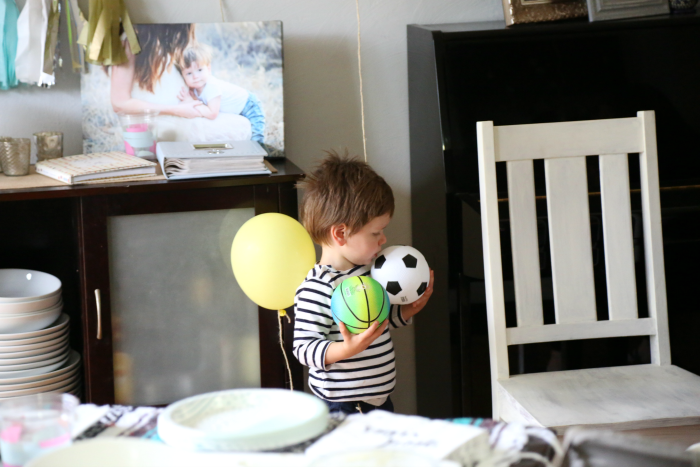 And this photo sums up our little man so well. Obsessed with balls! Love this little guy so very much.
RELATED: The Story of Samuel- a Birth Story
Party Decor Details:
servewear – cheeky c/o
invitations – minted c/o
canvas photo of me and Sam – canvasHQ c/o
party banners – target
Blanket as table cloth – the shabby antler c/o
tulips – costco
cake topper, crown, tassle garland – homemade
sam's sweater – gap via thredup
xo
Read More on Katie Did What