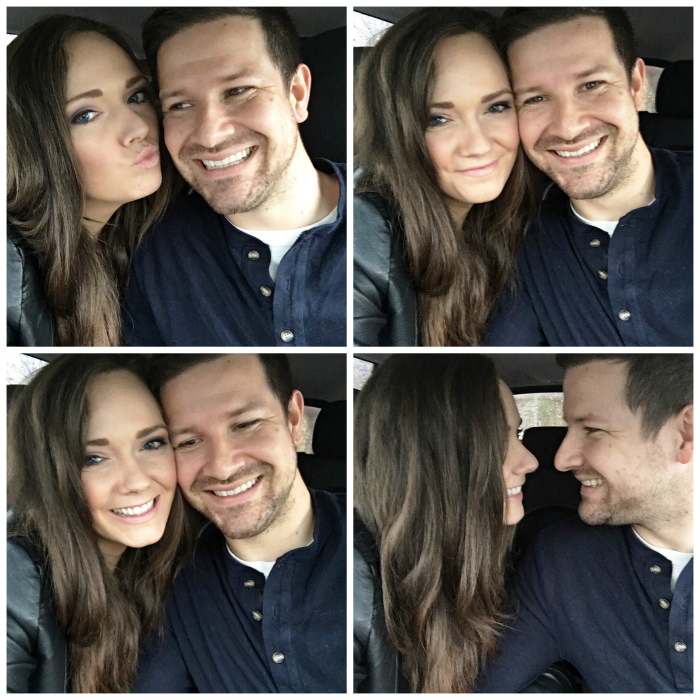 Some outtakes from our date night. It was so nice to get away for a few hours, just the two of us, and enjoy each other's company. :) It wasn't a big thing, but definitely a nice little refresher away from the babies. But goodness did we miss them!! We were seriously really excited to see them when we got home. :)
**************************************************
Annnnd The Bachelor Women Tell All was last night! Did you watch? A few things: poor Jubilee did not need to get bullied all over again. I can't believe Ben is so torn over these women. Can you imagine being one of them and knowing that he was in love with you AND another woman up until the very end?? Uhhhh no thank you. I really liked him, but now I'm just annoyed by him. PICK A WOMAN ALREADY. Or, you know, there's always that whole "sister wives" thing, I guess, if they're down with it…
LOL J/K.
Annnnnd Amanda for the next Bachelorette!! She's my vote. Mostly because she's so darn cute, AND she has the best style. Come on, we all know we only watch this show for the fashion, I mean, like, 90% of the reasons. So it's always a plus when the main character can dress. Also, for the matching deep v necks. Remember that season? The season of deep v's? Too good.
If you missed them, see last week's Man Quotes here!
Katie: Literally, I don't recognize half of these women.
Zack: I'm suprised these girls don't like Olivia. She seemed so normal and sweet.
Chicken girl: "Sheila's not impressed."
Katie: I like the chicken girl.
Olivia: "I was not comfortable in that setting."
Zack: WHO IS?!
Chris Harrison: (about Caila) "It took all the courage she had to tell Ben she loved him."
Zack: And boy was that a mistake.
Zack: Why are they even letting Leah speak?
Annnnd that's pretty much it. There wasn't really much to this episode. NEXT week, though. Ohhhh lawdy. SO EXCITED FOR THE DRAMA TO UNFOLD. My pick is still Lauren, I'm sticking to it. And for the record, I totally picked her from the beginning. And JoJo! So I'm feeling' pretty good right now.
Who do you think he picks??
xo