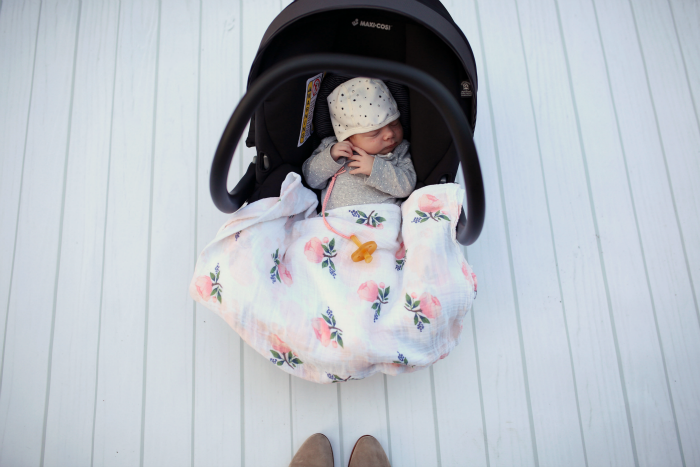 car seat // swaddle // pacifier // pacifier clip c/o // bonnet c/o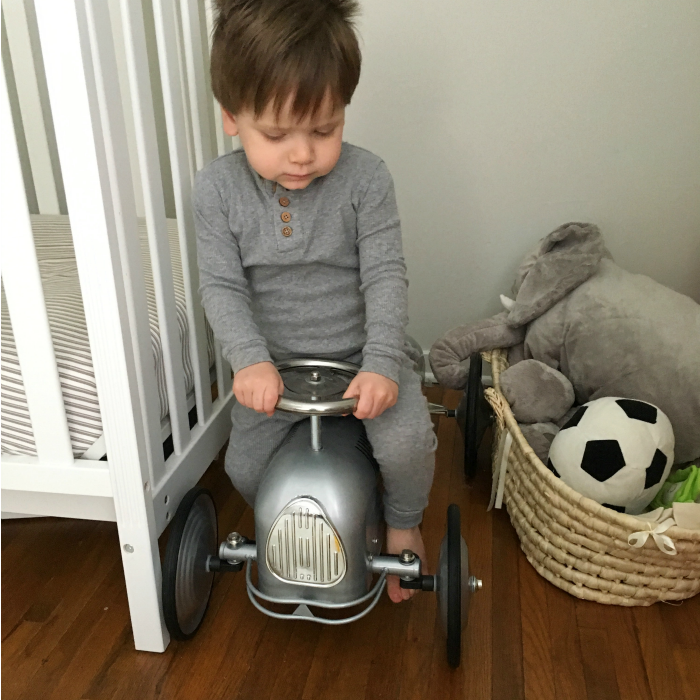 This little man is 22 months today! I can't hardly believe it! Gotta start planning his SECOND birthday!(!!!!!)
We headed to the playground near our house yesterday morning. It's hilarious to me, we thought it was hard getting out of the house with ONE kid?! Now, it's like, we say, "Hey! Let's go to the playground!" and then two hours later we finally head out the door. Okay, that's a sliiight exaggeration. But still, that's what it feels like.
Also, Murphy's Law comes in full-effect, and everything that can go wrong seemingly does. Diaper changes, meltdowns, you name it. This time, the second I put Sophie in her car seat, she just started SCREAMING bloody murder, which is weird because she loves her car seat! (And who can blame her, Maxi-Cosi makes a mean car seat- super plush and comfortable. Like, can I have one for myself, please?).
But a quick removal and bounce for a bit, then back into the car seat she went with her paci and her blanket, and she was GOOD. Thank. God. Back to our angel baby. She even fell asleep before we got to the park, which was amazing since it takes less than 5 minutes to get there.
CAN I GET A HIGH FIVE?!
And then we played basketball for a little bit, and Sam was only interested in going after the nice stranger's basketball, even though we had literally the same exact thing, and we even had the little Sam-sized basketball. And he was dead-set on only going after the stranger's ball. And threw a fit every time we steered him back towards our own. Toddlers, man. There is no reasoning with them.
So we headed to the playground instead. And the whole walk there Sam kept giving me his "noodle legs." You know, where they just give out and he melts to the ground? Yeah, that classic toddler thing. He's all about it these days. ;) And I just kept thinking how hilarious it must look that we are walking up to a playground and I have the only kid who doesn't want to go to the playground. Like, aren't they supposed to be upset LEAVING, not going TO?!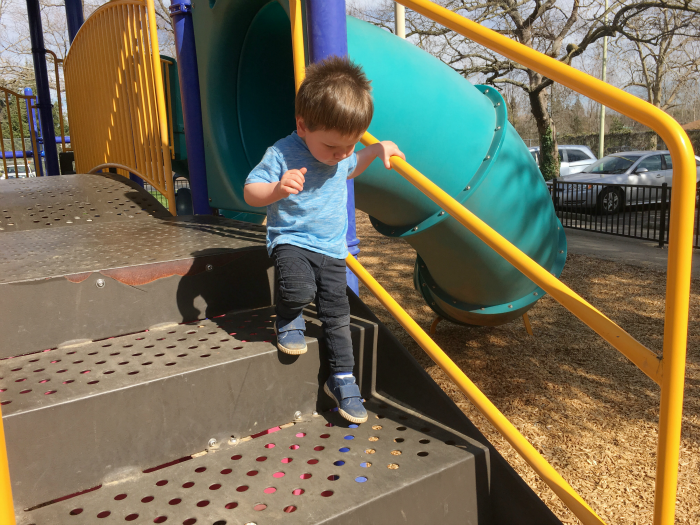 Anyway, once we finally got inside the gates (which felt like an eternity, even though it was only like 50 feet away), he was loving it.
And also, our removal was MUCH more successful this time than the last, seeing that Baby Girl was still fast asleep, and Sam only cried for a few minutes.
Then we got home and had lunch and then Sam refused to nap! And Zack and I had like 10 cups of coffee.
And that was our Wednesday.
xo
Read More on Katie Did What