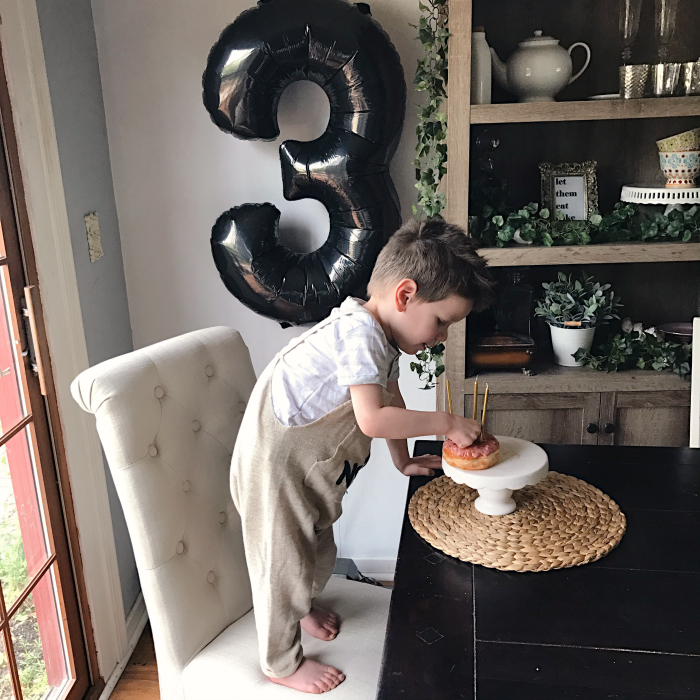 So, our Samuel turned THREE on Tuesday, and we threw him a really fun party over the weekend. We had nearly 30 people in our tiny little home, and yet it didn't feel crowded. It felt just right, actually. All of those people who love our sweet boy so much, and were there just for him. I can't even tell you how much it warmed my heart to see. :) And to see him loving on them and smiling and laughing all through his party- it was just the best day ever!! Sam is the sweetest boy with such a tender heart, and he can steal your heart in a matter of seconds with just one of his toothy grins. I'm telling you, watch out. He'll getcha good. ;)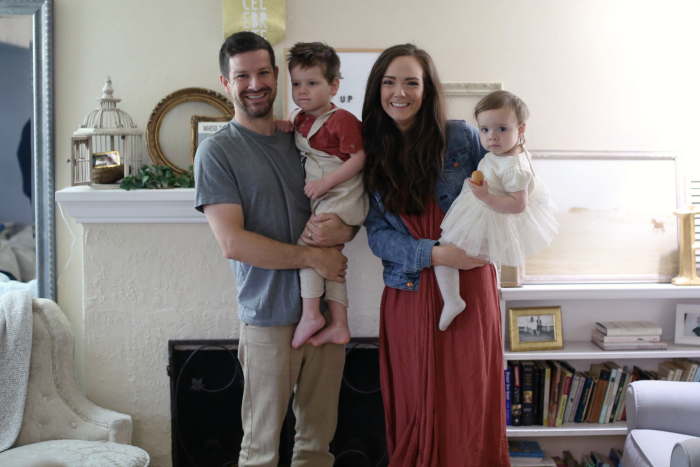 At the same time, he is most definitely our little wild thing, so I knew the theme Where the Wild Things Are was just PERFECT for his birthday! I had so much fun collecting some little decorations for the party- gold cups and plates from Party City, cute little "party animal" napkins from Target (on clearance!), faux foliage from Michaels (to give that woodsy feel), a number 3 balloon from Party City, all of our brunch food from Costco (yay for Costco lol! And by the way, this was our first time doing brunch- annnnd I think all of our parties will be brunches from now on, it was a hit and so much fun to prepare!), I put our favorite quote from the book on our Letterfolk letterboard and his super cute invitations were from Minted (where we get all of our stationary needs- they have the best designs for everything you could need!).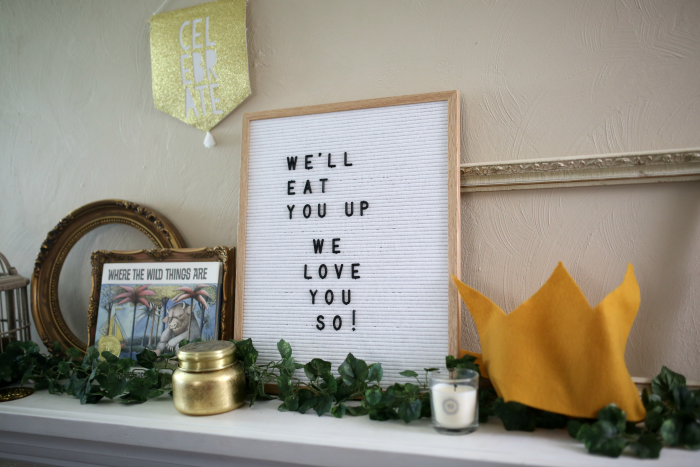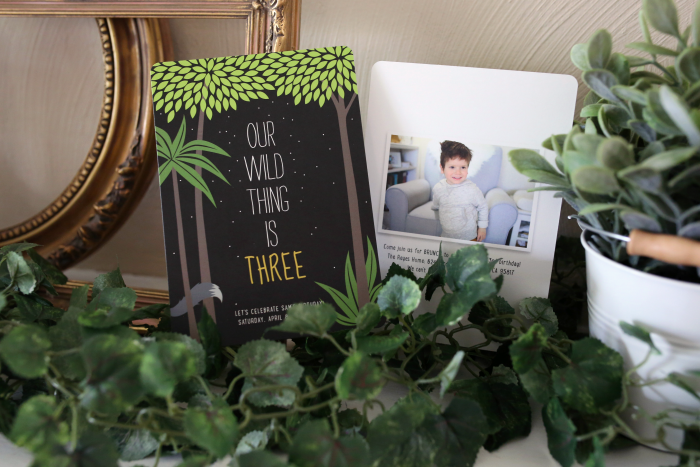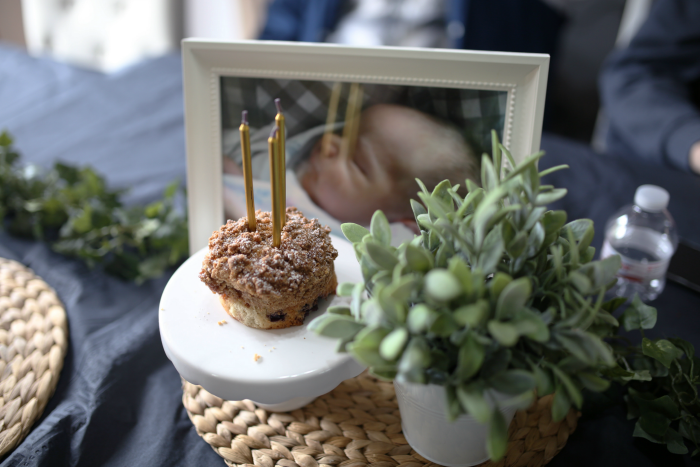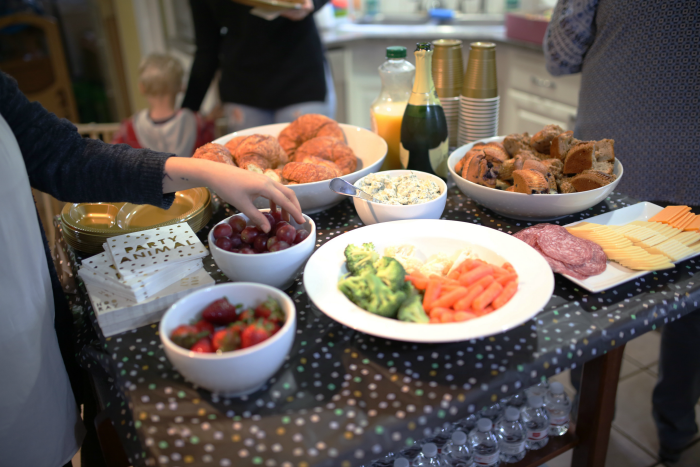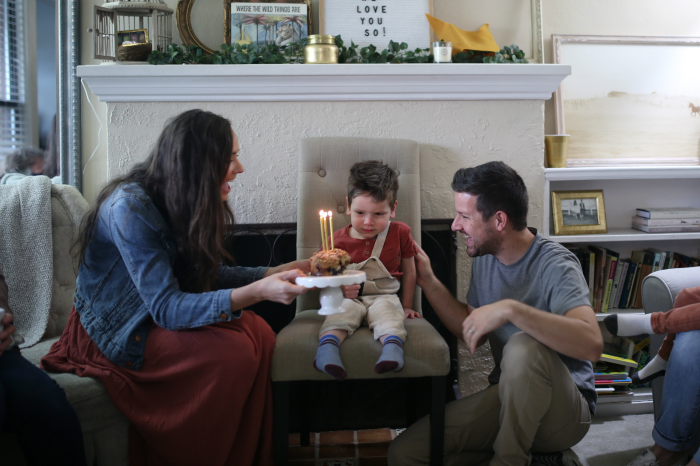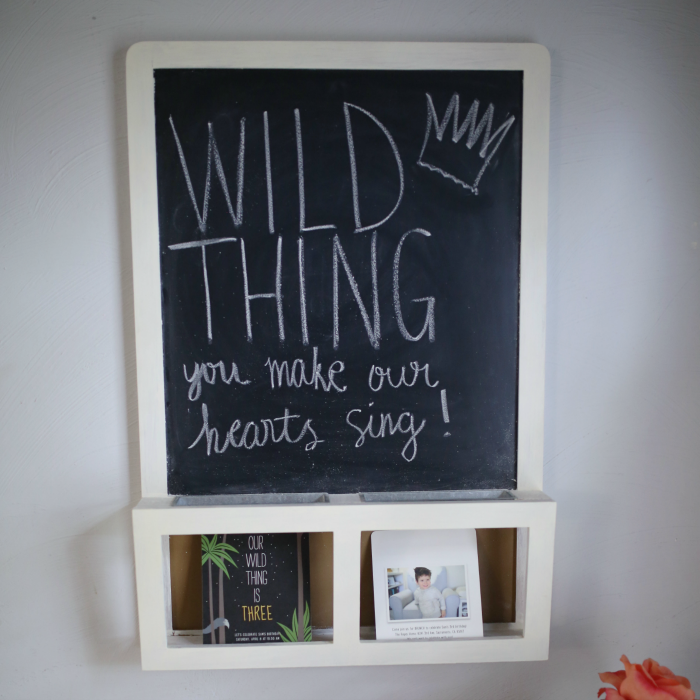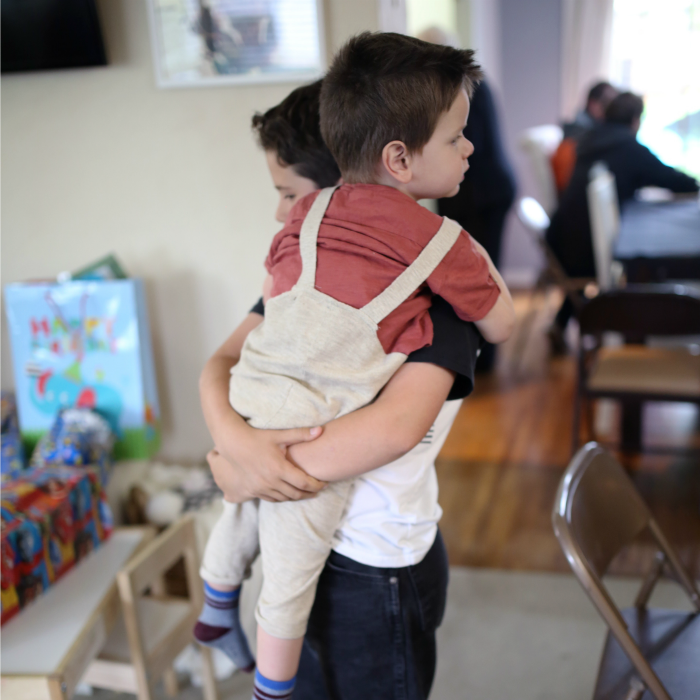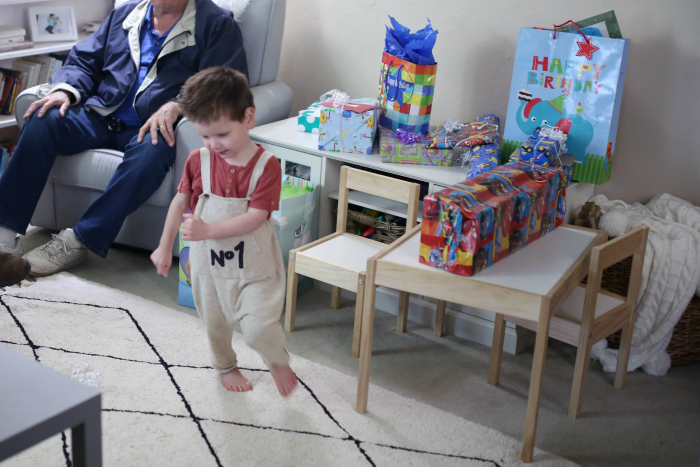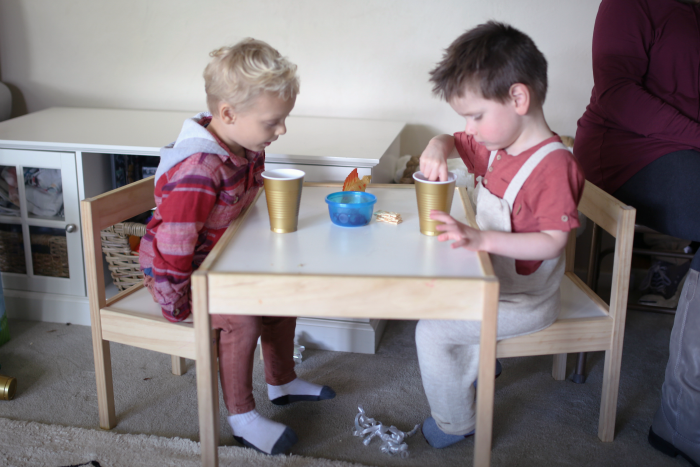 Sam's darling little outfit is from Zara, Sophie's tutu dress is Gap and my dress is Free People.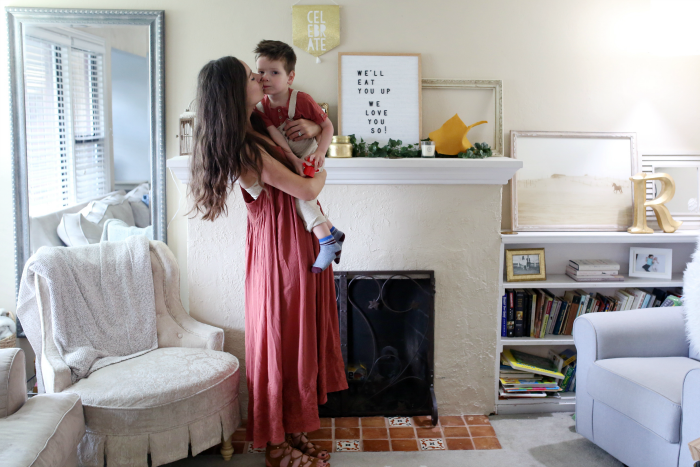 All in all, I am SO happy with how the party turned out, but I'm even happier with how much our party animal LOVED it! That's the most important thing, and he seriously had the time of his life.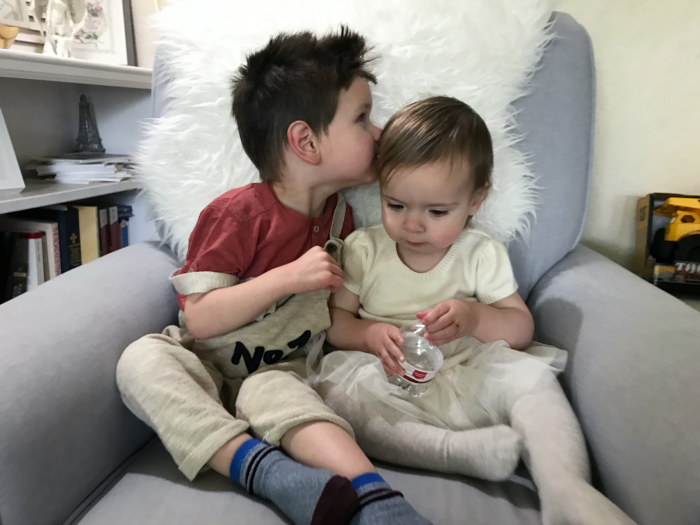 And the after party included Sam and Sophie eating a bunch of cheese popcorn and giving kisses. Best way to end the day, if you ask me. :)
xo