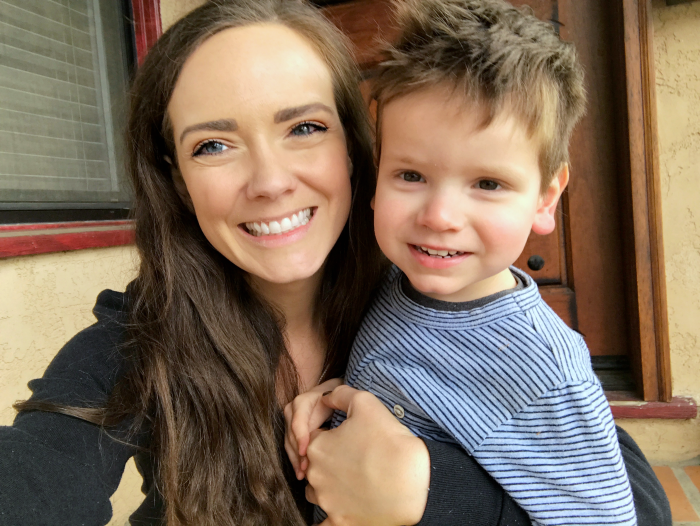 Guys. I feel like this is the busiest weekend of my life. AND, I'm sick. Of course. But it's fine, I'm a mom, and I have mom things to do, so there is no time to rest! We have: an egg hunt plus potluck with my mama workout group (and babies!) on Friday, a birthday party and our first Easter celebration on Saturday AND church and another Easter celebration on Sunday! PHEW!
I'm tired just thinking about all of this. ;) Buuuut, it'll be super fun, so I'm really excited. Please pray that I can kick this cold and feel more energized!
Okay, some fun pictures!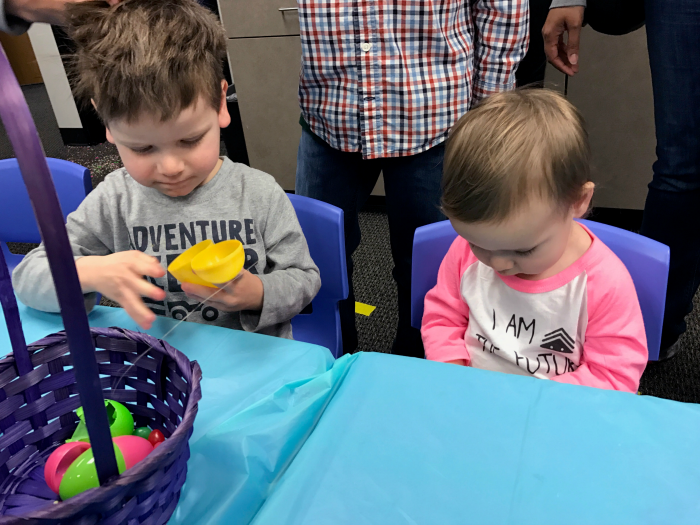 We had our first egg hunt yesterday. Sam was so funny with the eggs, he just wanted to squeeze them open, his very own "Hulk smash" on the eggs. It was hilarious. He made out like a bandit, though. That boy has got the egg hunt DOWN. Sophie is also a big fan of eggs, but mostly just held one and wanted to eat it. Ha! Sounds about right…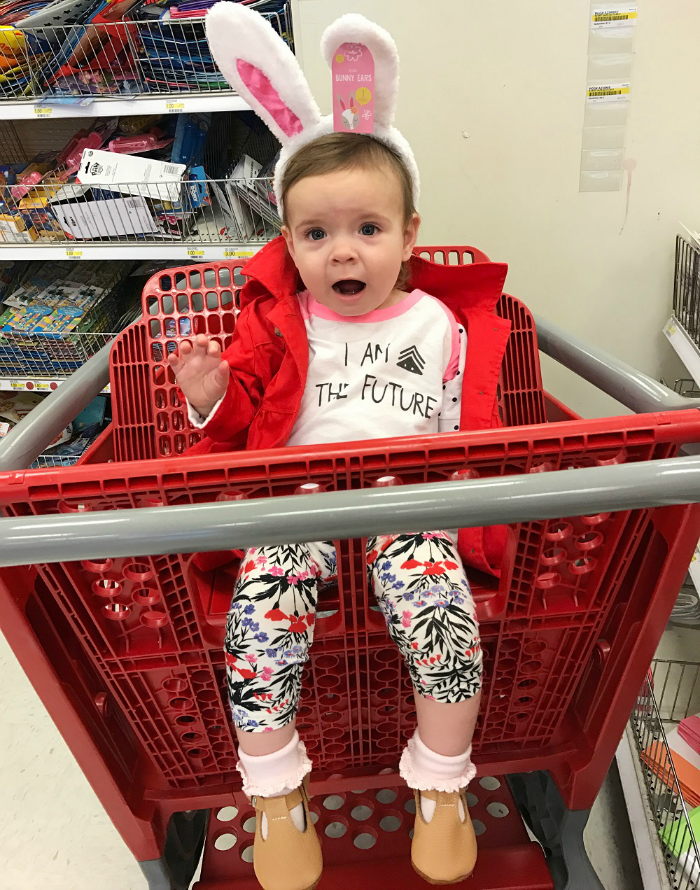 I headed to Target with my little shopping buddy, and she wore these bunny ears most of the time. It was kind of the cutest thing ever.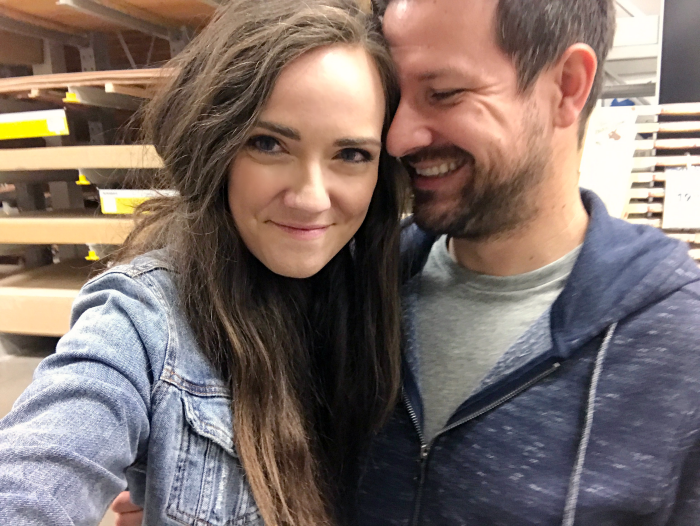 Zack and I went on a little mid-week date night, and it was so much fun. Gosh I love that man!! And those date nights, even just a few hours away just us two, are SO good for the soul. Even if we just eat dinner and then stop by Lowe's to pick up some drain-o. LOL true story… Livin' the dream.
A casual OOTD. Tee is sold out, but I found a similar one here! And you can't go wrong with some classic Chuck Taylors.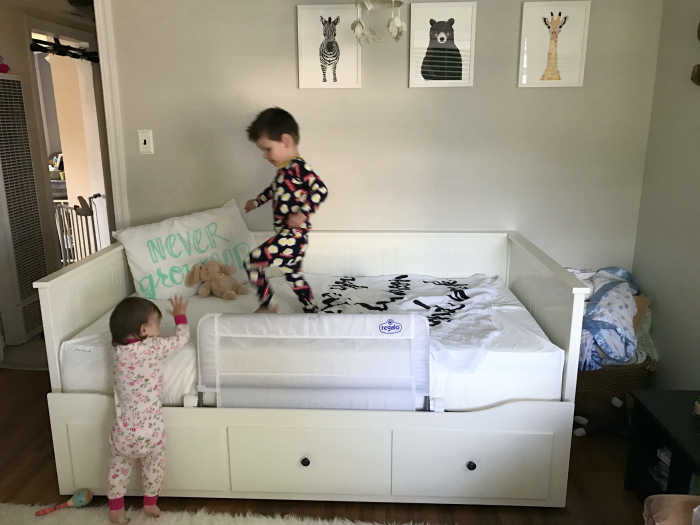 As if turning three wasn't enough, Sam also got a BIG BOY bed for his birthday! Like, a legit twin. The one he will have for, like, ever. And guys. HE LOVES IT. He spent the first 30 minutes once it was set up, running back and forth (see above photo) and dancing. It was the cutest. And then he proceeded to sleep straight through the night, and has every night since. Nothing new, but I was kind of worried the new bed would throw him off? Nope. He loves it! And I mean, I can't blame him. The bed (from IKEA!) is beautiful, and his new mattress from Tuft & Needle is pretty damn sweet too. Gosh, he doesn't even know how lucky he is!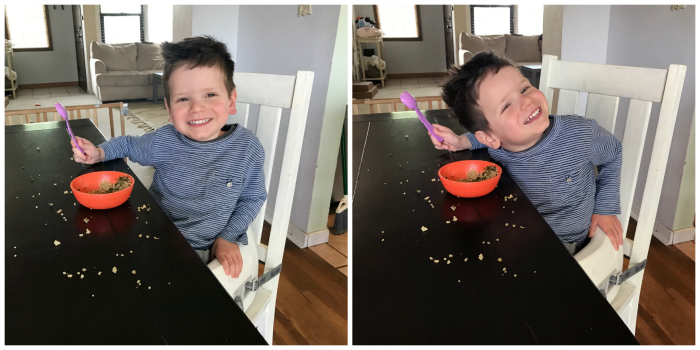 Speaking of his birthday, he was alllll cheese all day. :) That smile! Melts me.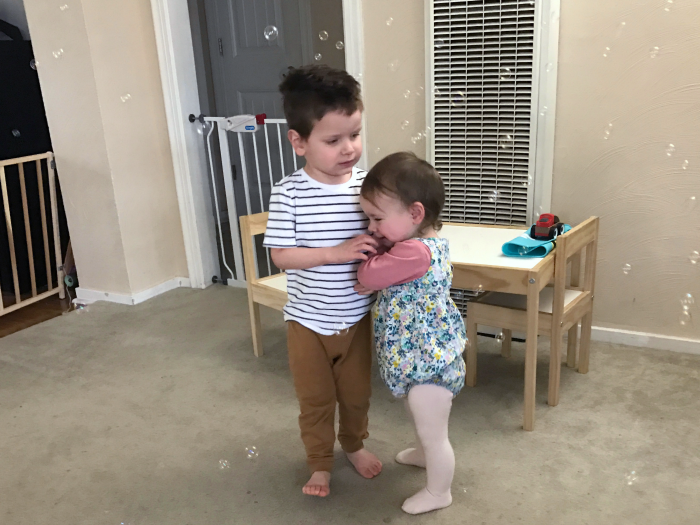 Some sibling love. And bubbles. Because both of my babies loooove bubbles.
Alright. Let's get this craziness started, shall we?! Be sure to follow me on social (snapchat: katiedid_what + Instagram and Instagram Stories!) to see the fun!
What are your Easter plans??
xo
Read More on Katie Did What