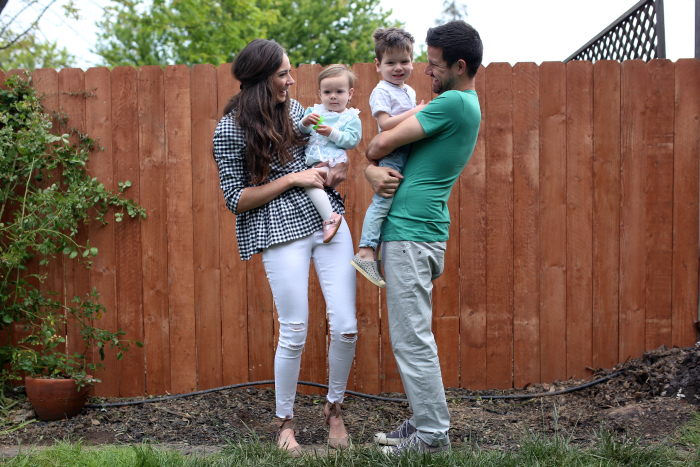 top || jeans || shoes
And just like that, another Easter come and gone! I feel like we had a million Easter celebrations, and now that they're all over… Yup, still feels like a million. ;) I would like to spend all day today in bed, buuuuut that's not going to happen obviously. Coffee will have to just get me through, huh?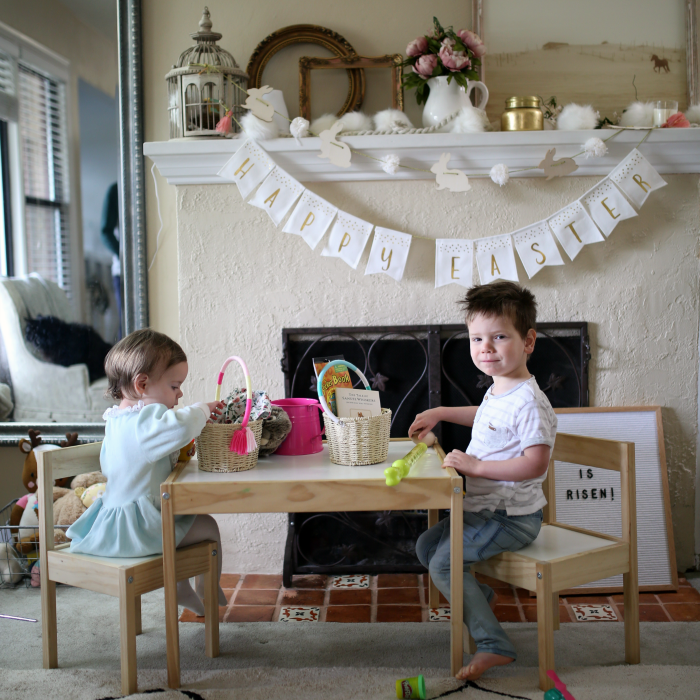 We had an egg hunt with my mama workout group on Friday, Saturday was our celebration with Zack's family (so much better than trying to do two in one day, which is what we've done every other year!) and then Sunday was church, which was so powerful and the best reminder as to why we celebrate- he is risen! I always love the music, but there's something extra special about worship on Easter morning. I always walk away feeling more of a fire inside. Love that so much. After church, we headed to my grandpa's house for our celebration with my side of the family. More good food and a little indoor egg hunt (since it was raining, boo!) and so. much. candy. It's fine, we managed to pawn most of it away. ;)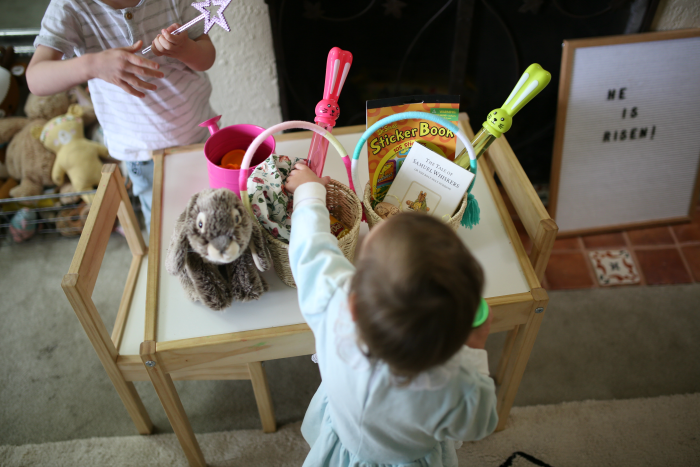 Some photos from our Easter Sunday… A sweet, slow morning. I put together some super simple little baskets for the kids- bubbles, stickers, a book for Sam, a bonnet and watering can for Sophie, a couple beautifully hand-made wooden eggs from a mama friend (who unfortunately does not have an etsy shop, but I'm trying to convince her to open one!) and some play-doh. :) And they were even a bigger hit than I imagined! The looks on their faces- and the extreme concentration they each had while going through their little treasures- oh, it made my heart melt! So much sweetness! I love that they get such joy from the small things. A good reminder for us all. :)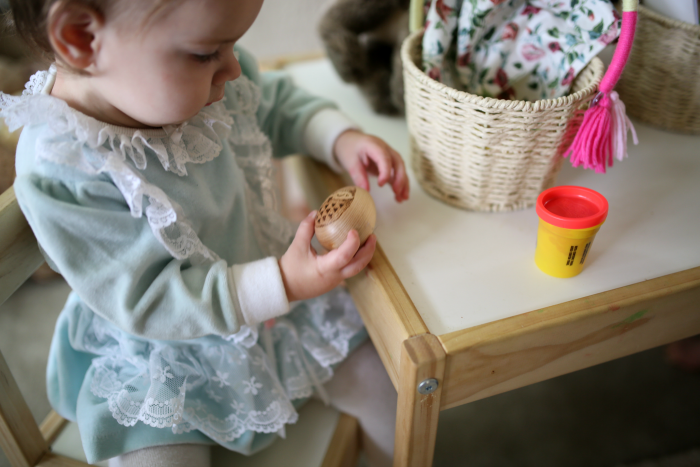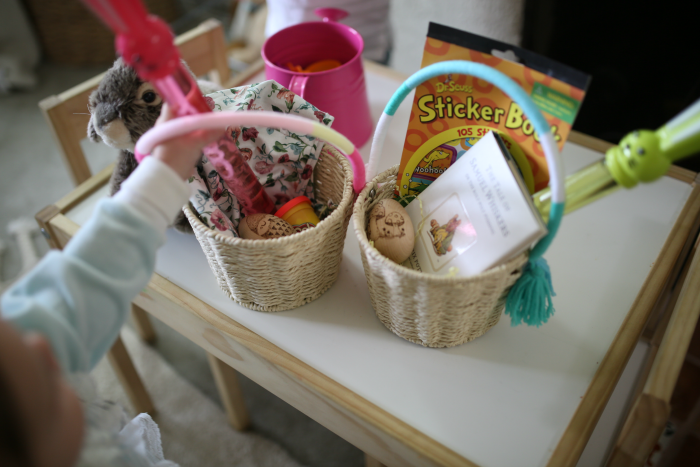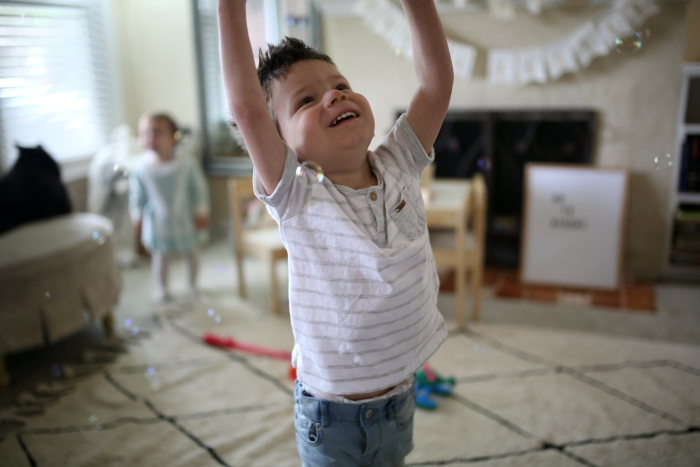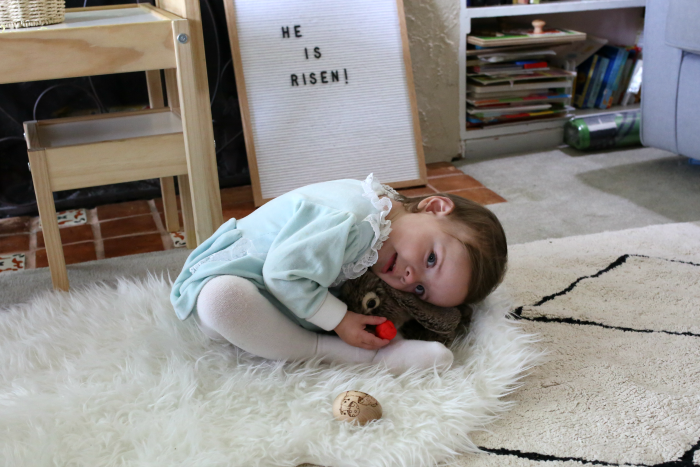 My mom kept a few of my baby dresses (I'm so glad she did!!), and my first Easter dress was one of them! Look at how darling she is in her mama's dress. :) The best.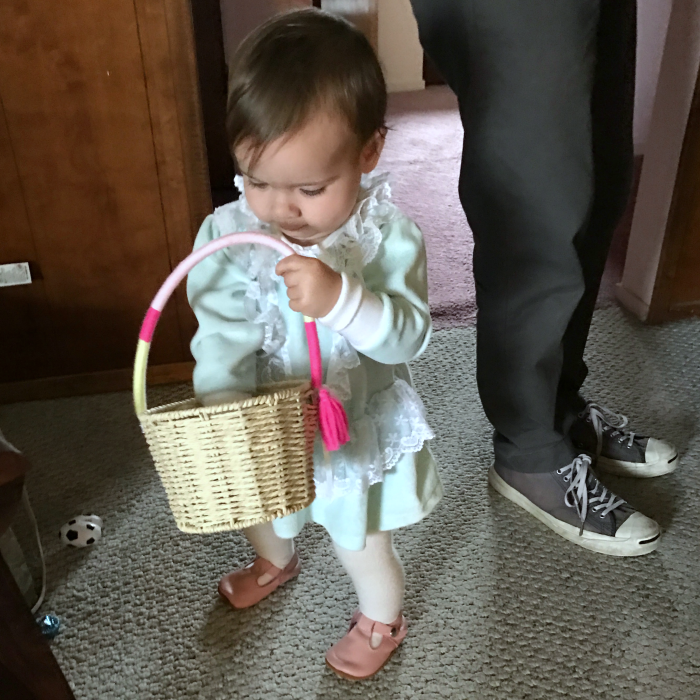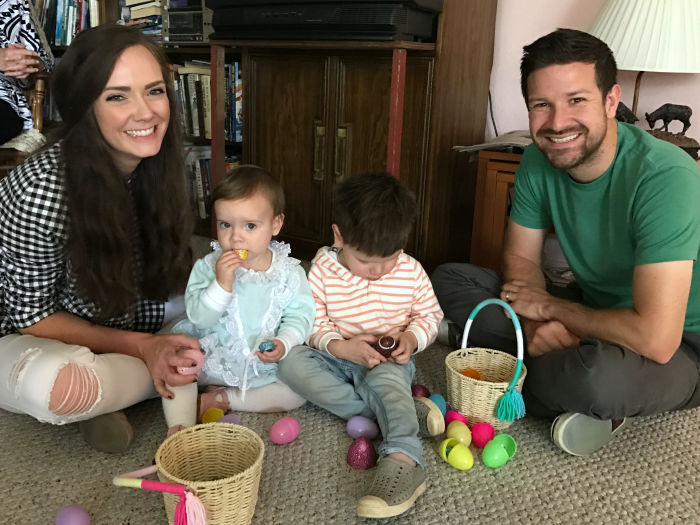 Oh, no big deal. Just EATING THE FOIL CANDY WRAPPER. I swear. This girl eats everything.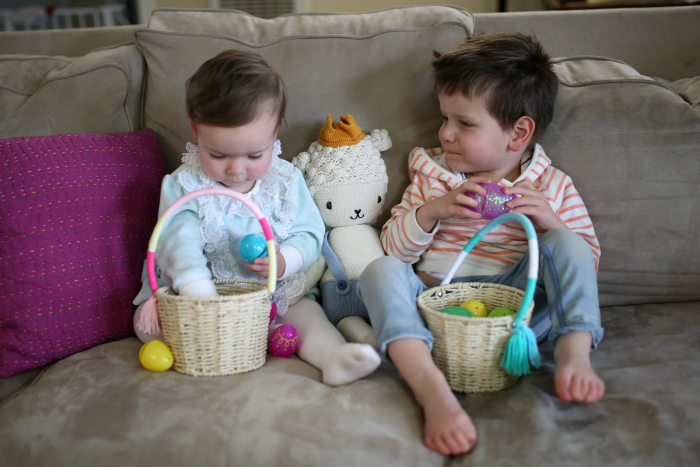 These two, with their baskets, their eggs and their new little lamby friend. Life is good.
How was your Easter weekend??
xo