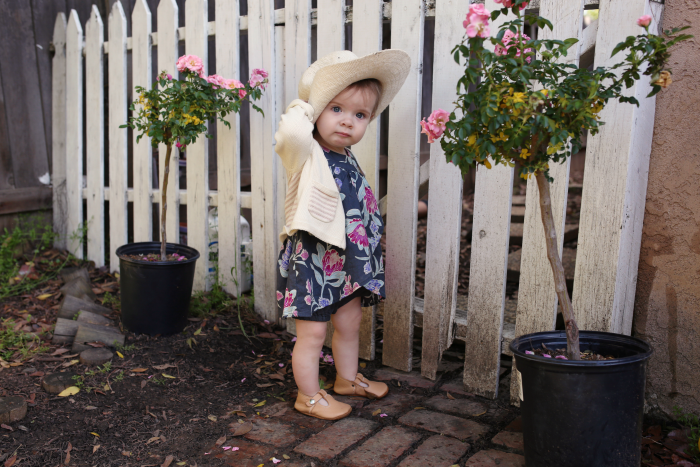 My little spring babe. The weather is finally warming up, and gosh am I ready for it! Crazy to think we were in a drought the past few years- this year has been EXTRA rainy! And hey, I love the rain, but I'm kind of really over it. Thankfully we got a sunny day to run around outside and soak it all up! Sunshine is absolutely one of those things that just makes me HAPPY, and I think it's clear that my little ones feel the same way. ;) And sunshine means being outside as much as possible! So we've been trying to think of ways to get outside…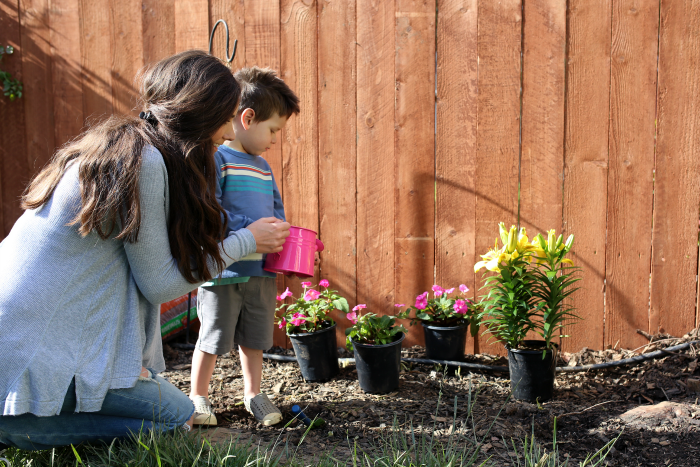 sweater || jeans || sophie's romper c/o || sam's sweater and shorts c/o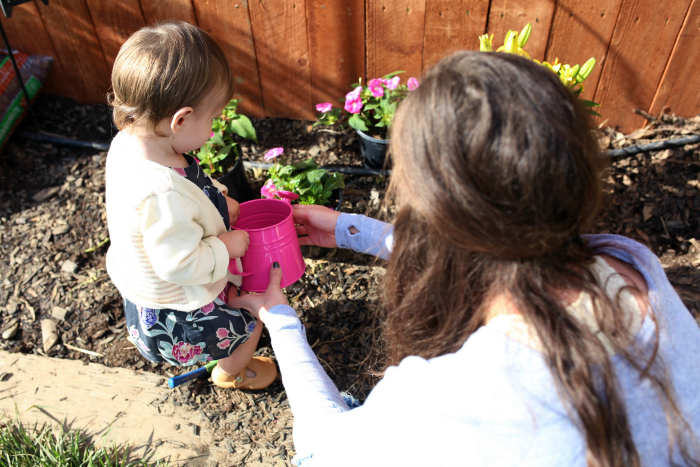 This year, Zack and I have been hit by the gardening bug, which is kind of surprising if you know us, since I don't think we've ever kept a plant alive. Like, ever. Black thumbs over here, folks. I'm not sure what it is, but we've been got this itch to plant flowers and naturally, since Sophie especially looooves her flowers, we thought it'd be fun to let the kids help out! It got messy. There was dirt ev-er-y-where!!! It was chaotic. And it was SO. MUCH. FUN. I think they can both attest to that.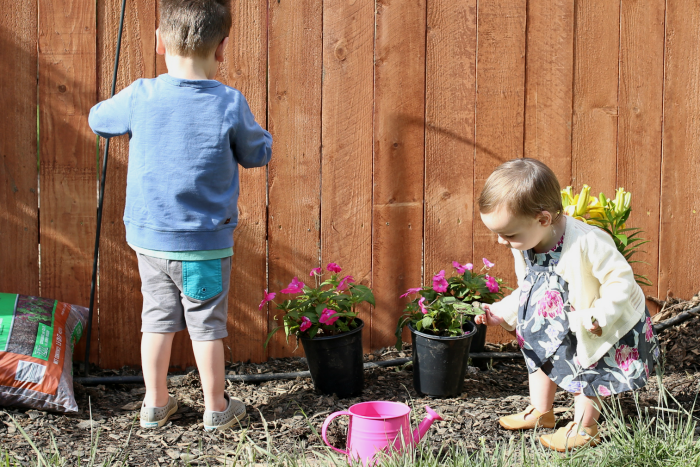 Plus, my motto? If you aren't messy, you aren't having enough fun. ;) So, the messier the better! And thankfully, the kids have their adorable new clothes from Tea Collection (one of our very favorite kids clothing brands) to get messy in! Because Tea understands kids, and makes clothes that are durable and built for play. And also super cute. Like, super super cute. I'm obsessed. Just look at Sophie's little romper and those little boardies on Sam! I can't.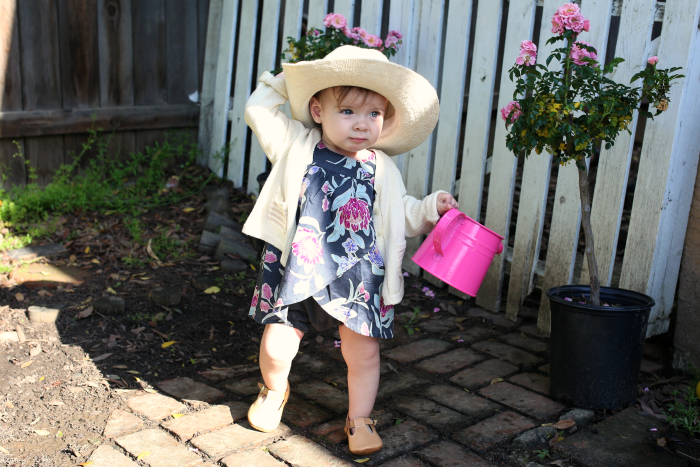 AND! I've teamed up with Tea to offer $25 off $50+ on full-priced clothing, with code KATIEDIDWHAT through this link! WOO HOO. Hurry and use it through 4/24!
Click HERE to start shopping and be sure to enter code KATIEDIDWHAT for $25 off $50 at checkout!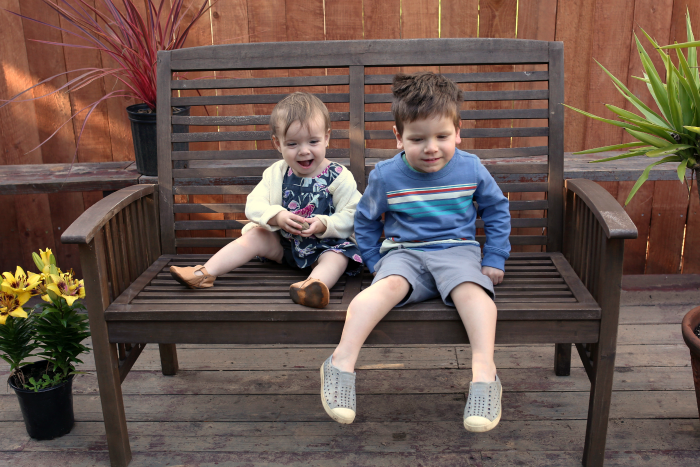 Are you a gardener? What are some of your favorite flowers/plants to grow? We're going big, guys!!
xo
Enter code KATIEDIDWHAT to receive $25 off your order of $50+ on full-priced styles at teacollection.com. Valid for new customers only. Offer valid through 4/24/2017 at 11:59 PM PT. Does not include Patagonia, Saltwater or Livie & Luca. Discount taken will be pre-tax. No adjustments on previous purchases. Not redeemable for cash. Cannot be used towards the purchase of gift cards. Limited to stock on hand.