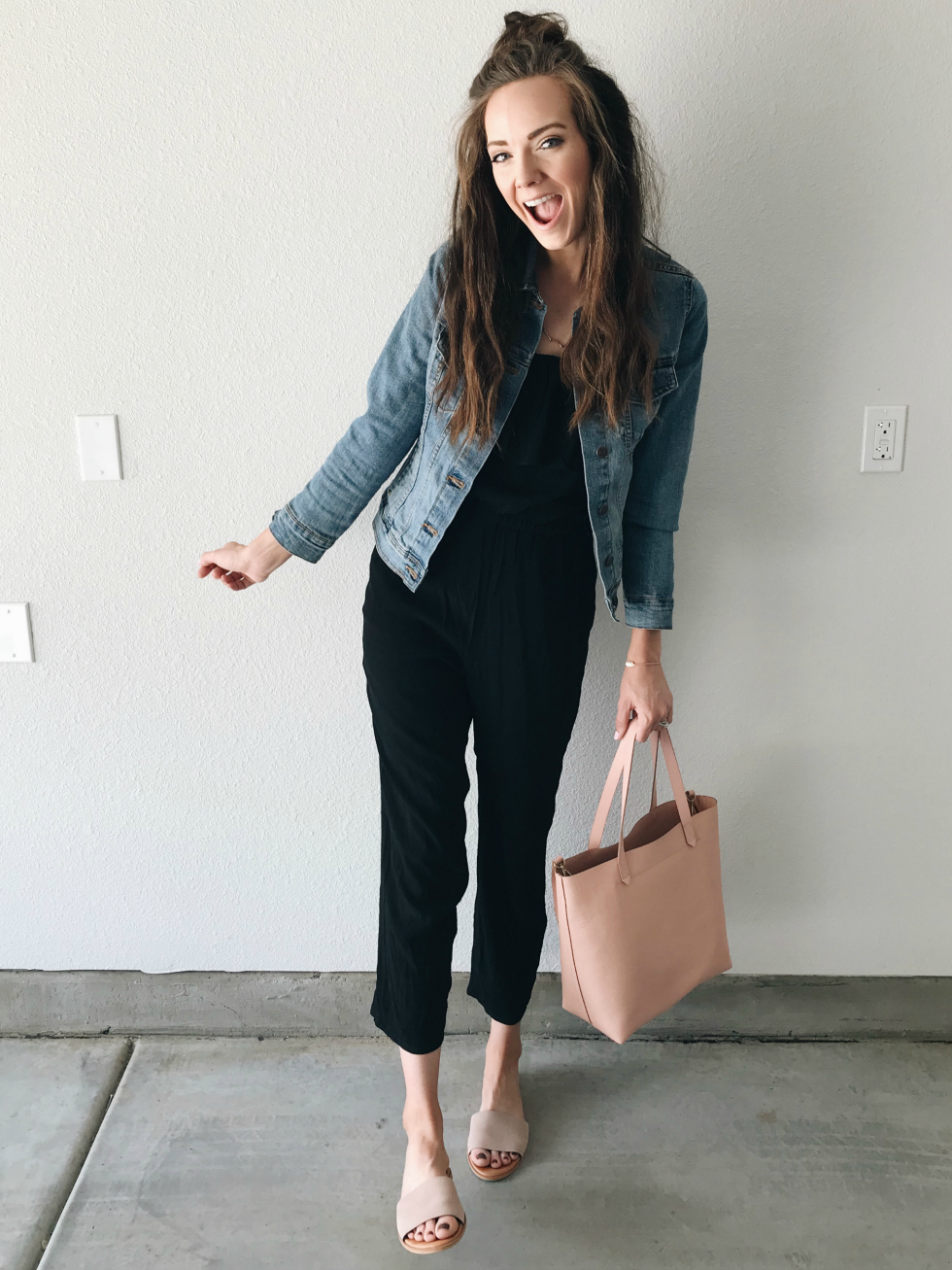 JUMPSUIT (tts) | DENIM JACKET | SANDALS (size up 1/2) | BAG
Sharing some recent looks with you today! We stopped by Nordstrom on Saturday during our date night (because we are never not working lol) and I snapped a few pictures of a couple items I'm loving!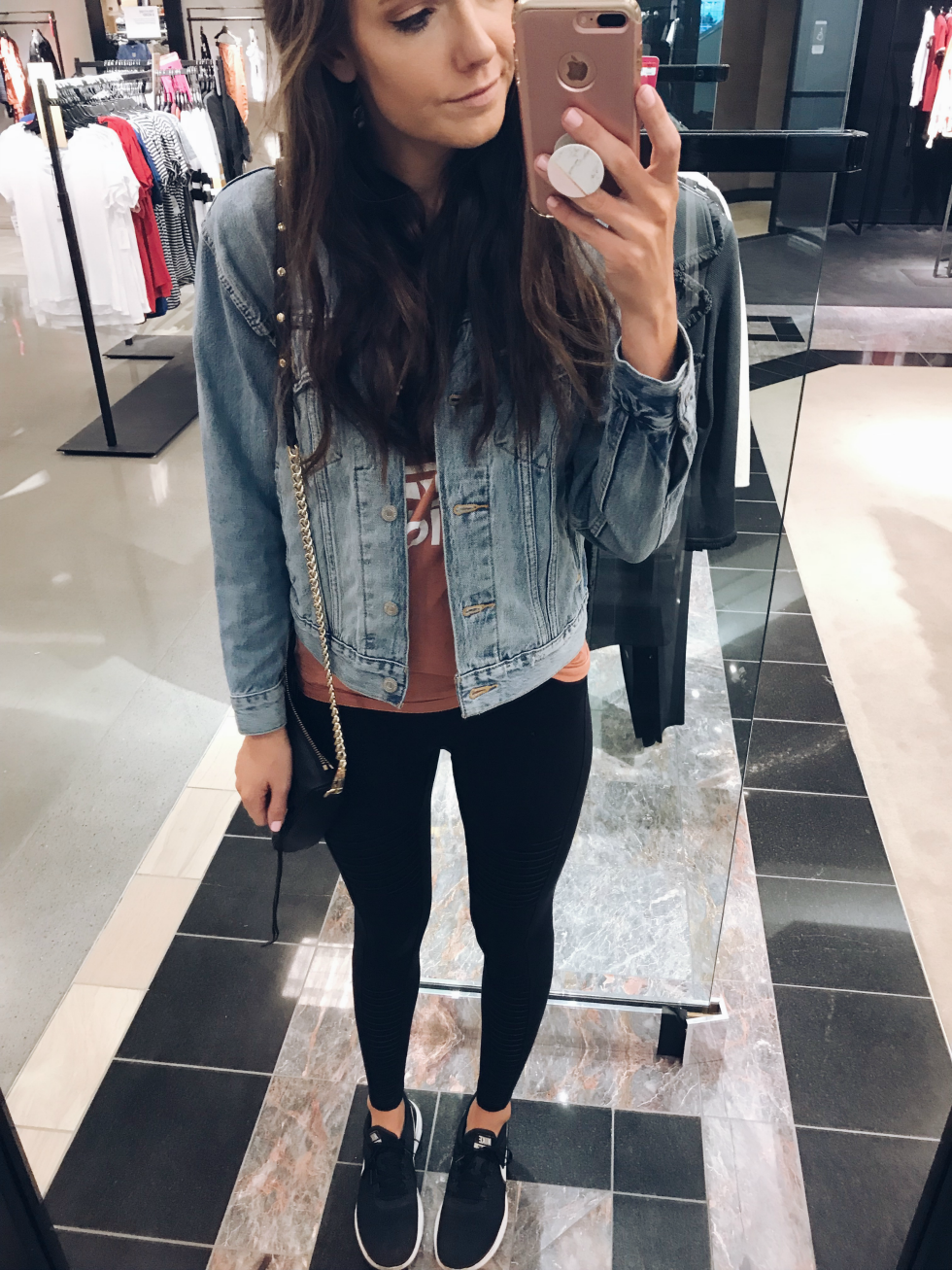 JACKET (tts) | TEE | LEGGINGS | BAG (mini version) | SHOES (size up one) | POPSOCKET
I took home this super cute jean jacket. It has a more oversized fit than my other jean jacket (this one) so I went with my regular size small. SOOO cute, I'm loving the light wash, too!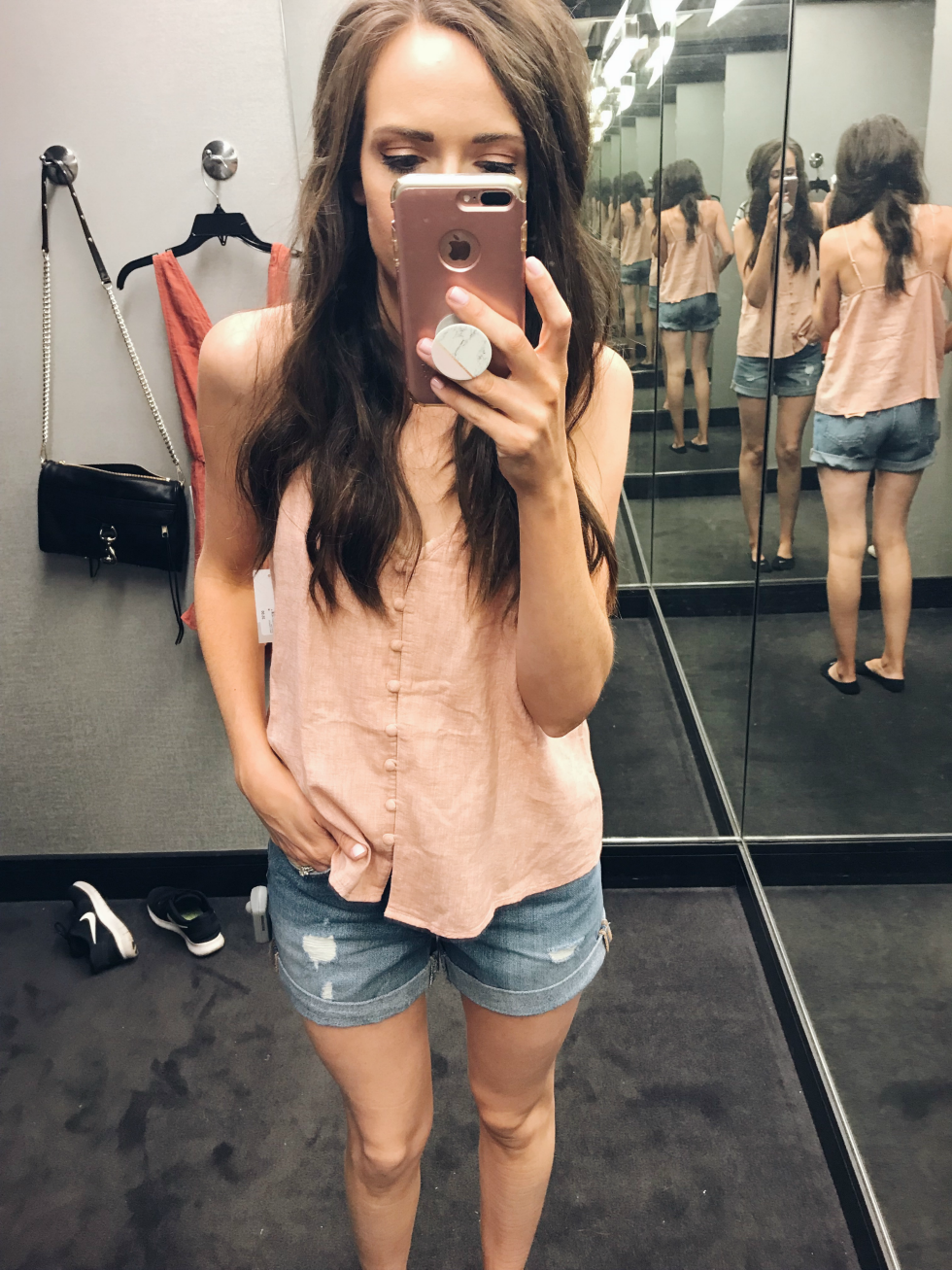 TANK (tts) | SHORTS (tts)
So sad this tank is sold out in a small, the medium (what I'm wearing here) was just a biiit too boxy for me to take home! This color is soooo pretty, though, and it comes in a blue and ivory, too! Love it. These shorts are super cute too- I already own them. Definitely stick with your regular size!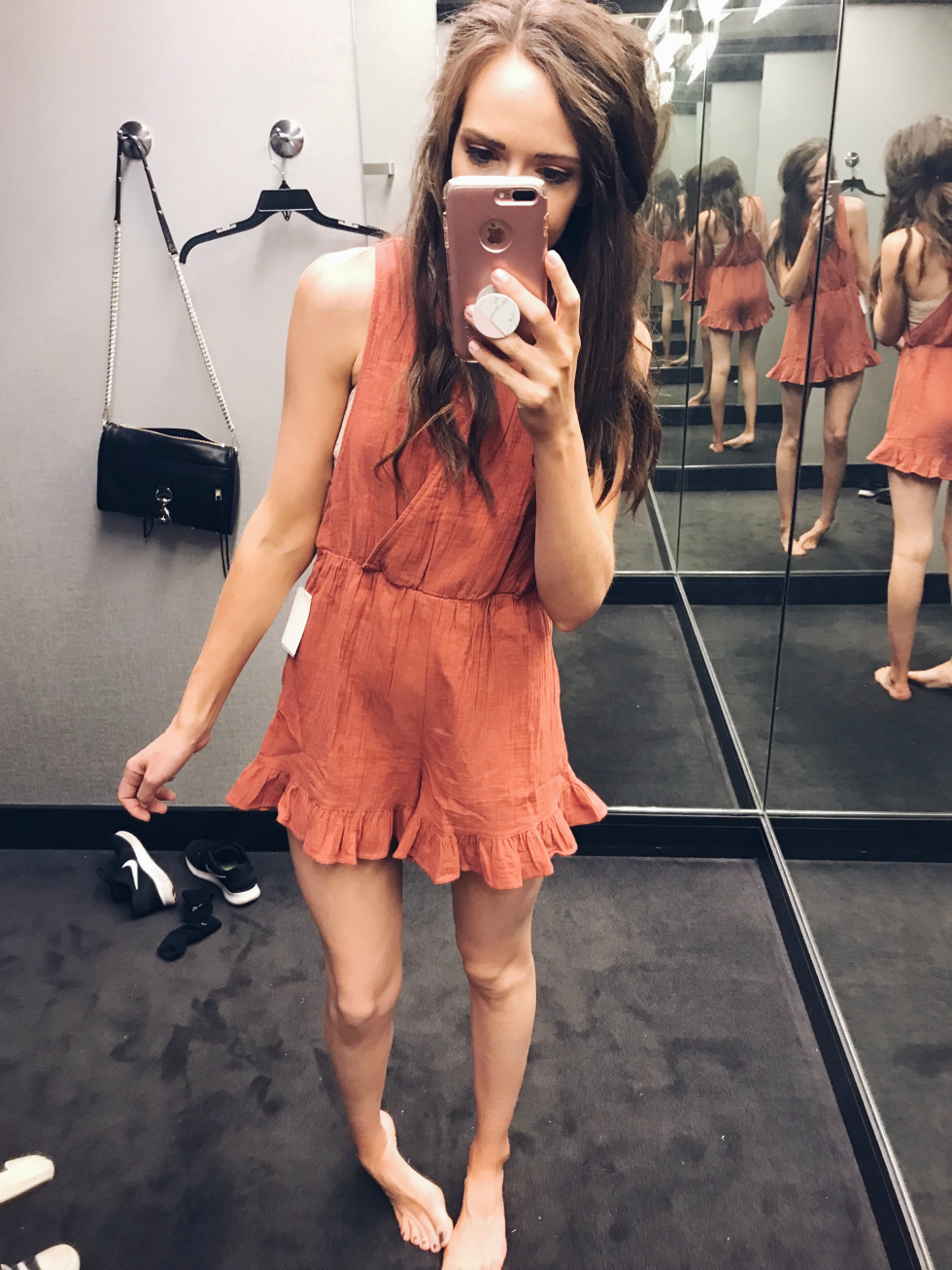 HOW adorable is this little romper?! It was so comfy too. Like pajamas. Too bad it was also wayyyyy too short and flowy to be appropriate in public for me, LOL. If you're shorter, though, it would be SO CUTE.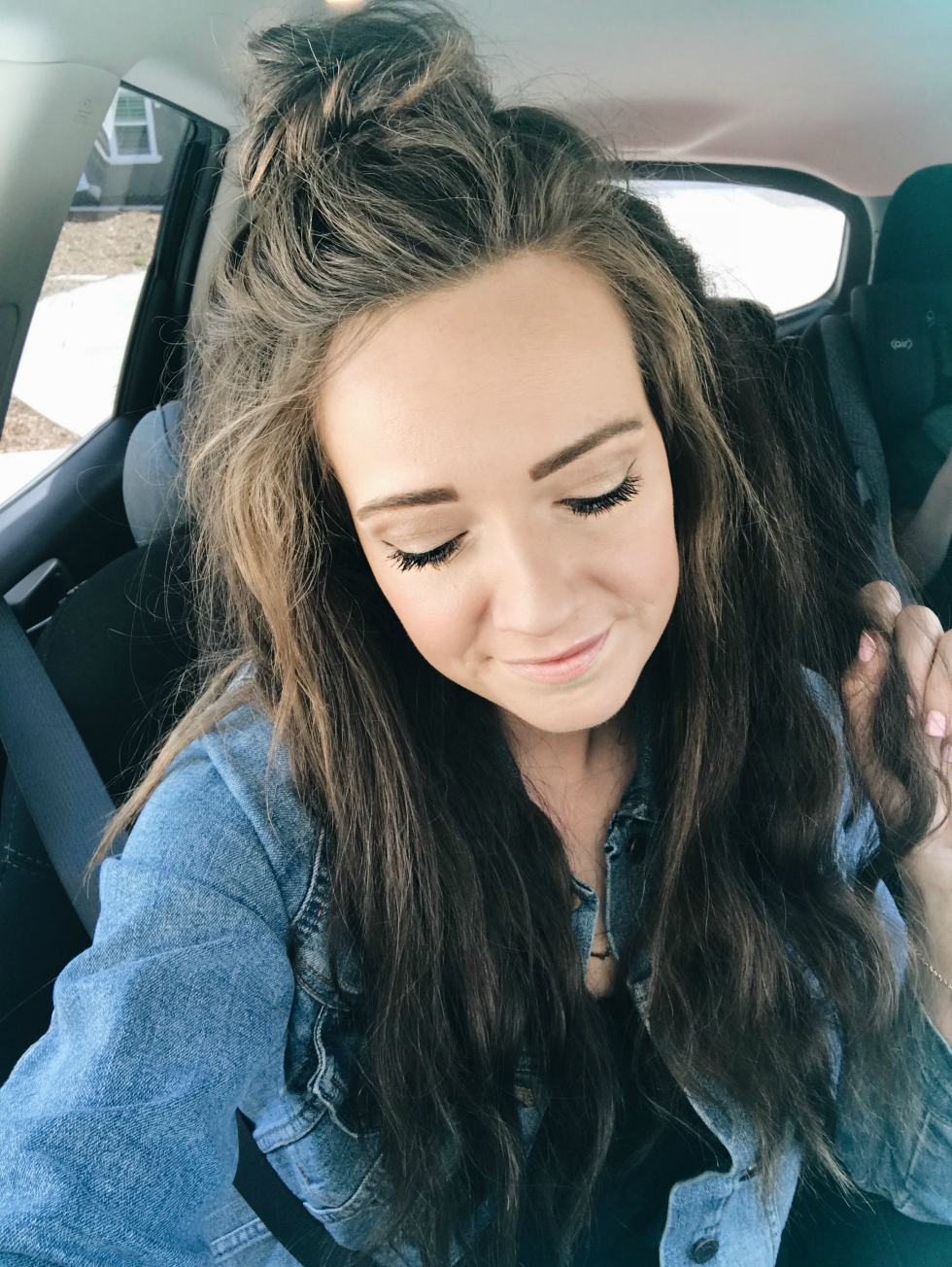 EYESHADOW PALETTE | EYELINER | MASCARA | FOUNDATION
And a little half top knot for Sunday, because my hair was dirty and needs a cut like nobody's business. ;) Nothing a little dry shampoo, teasing and top knot can't fix!
xo