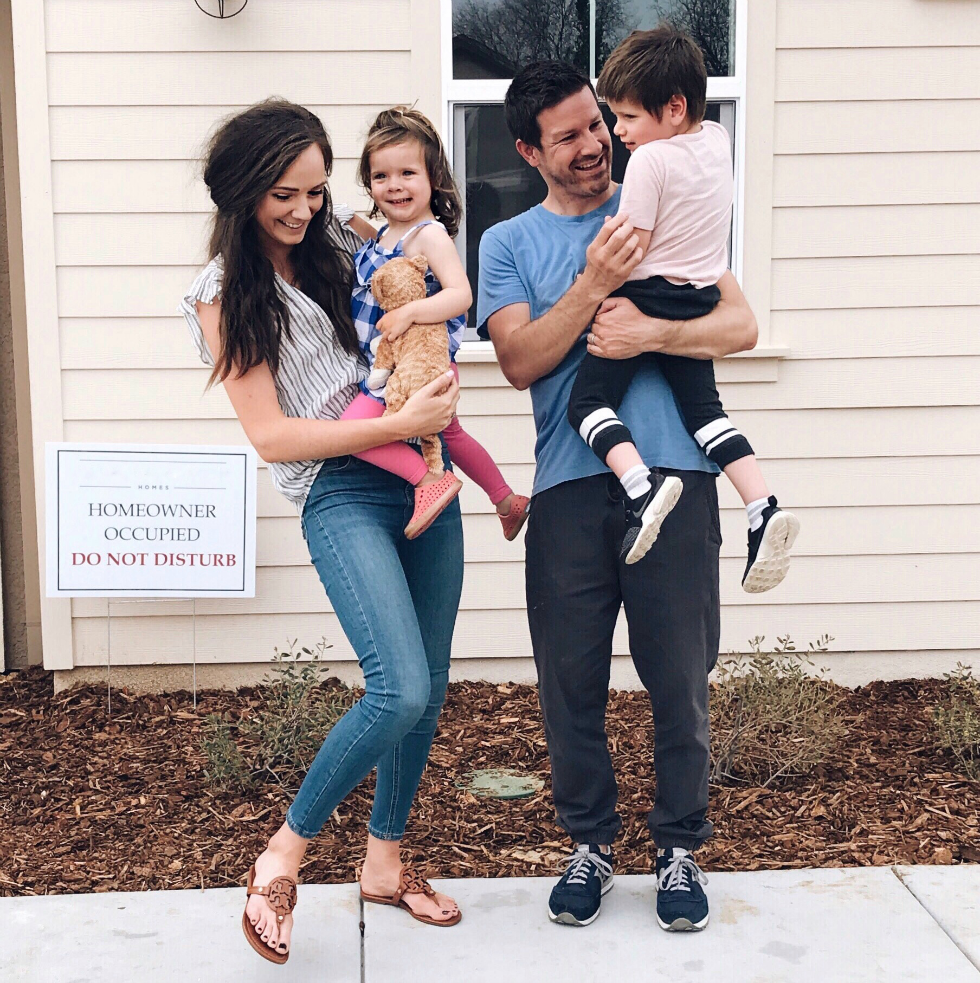 TOP (tts) | JEANS (I sized up one) | SANDALS (Size up)
It's official!!! We got ourselves our very own, brand spanking new HOME. It was a rocky road, full of quite a bit of run-arounds and uncertainty (buying a home while being self-employed is quite the process), but we trusted in the process, and never stopped trusting in God's plan, and it all felt so right and everything fell into place, and now HERE WE ARE. HOME OWNERS!!!
I could cry. Heck, I have cried. Quite a lot.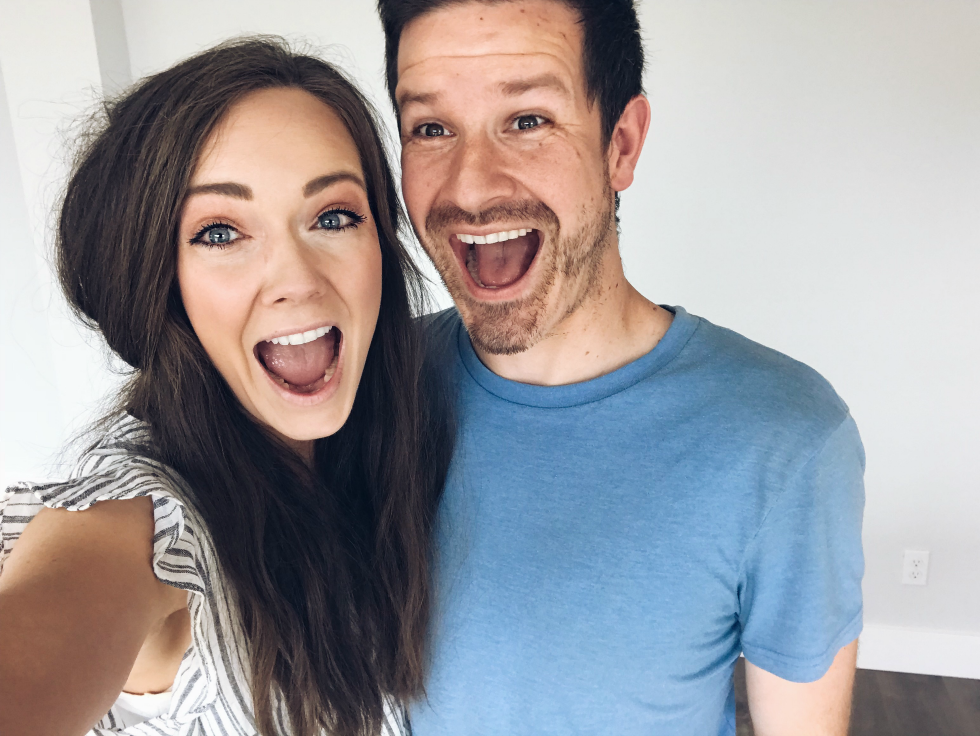 We officially got the keys on Friday (a "Good Friday" indeed!), and are spending all this week moving from our little 1000 square foot first home to our very own 2500 square foot home, that is OURS. ALL OURS.
I'm grateful, oh so very grateful. I'm in awe that this is actually happening- for REAL. It has been a dream of ours for years now, to own our own home, to be able to give our kids more space and a place to call our own. And here we are. We DID it!!! We really did it.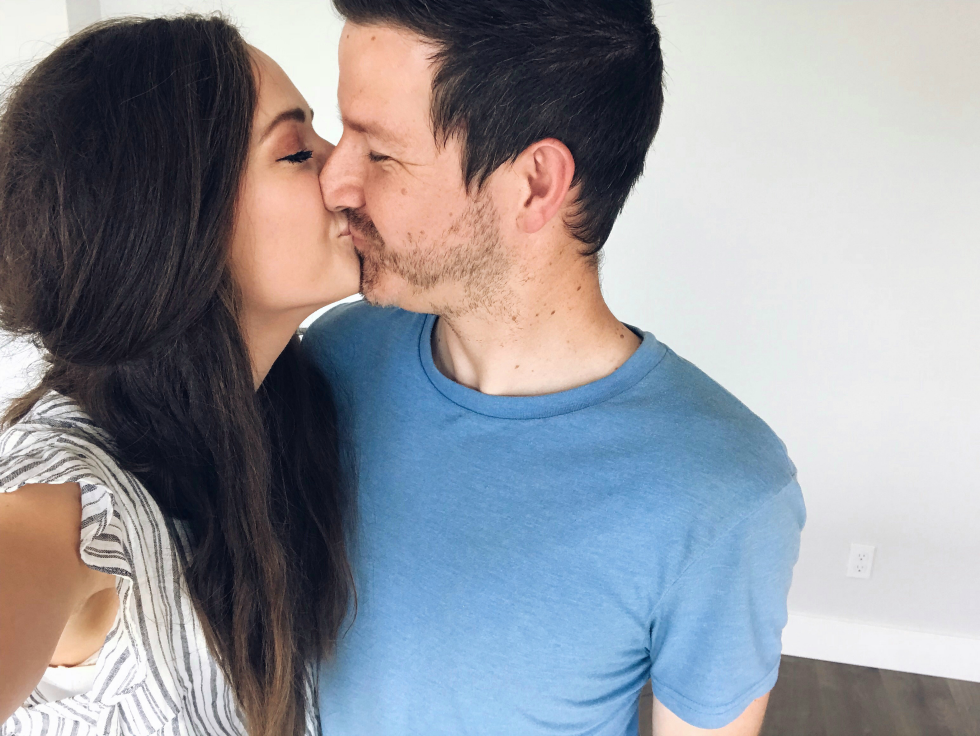 We have worked our BUTTS off to get here. I am so so proud of us. This blog is our main source of income, and I feel like most people (even those we love and are closest to) don't realize just how much work this is, and that it isn't just a fun little hobby. ;) And that's okay! But because of this, I feel like we've probably shocked some people. Here we are. And I'm so humbled and thankful to God because I know without Him we are nothing. We have achieved some pretty amazing milestones through this blog, and this is only the beginning! So thank YOU, every single one of you who reads Katie Did What daily, who checks in on us, who buys things through our links (we get a little commission each time you do that, at no cost to you!), who follows us on Facebook, and Instagram, and Pinterest, who leaves comments and likes, and sends messages and emails of love and support, who asks questions and offers genuine advice- for all of it, we are thankful. You really are all just the BEST around.
And this is only the beginning of something beautiful… The memories to be made, the stories this place has to tell… I can't wait. It's going to be an amazing journey.
xo
Read More on Katie Did What