This post sponsored by Shoes.com. All opinions are 100% my own.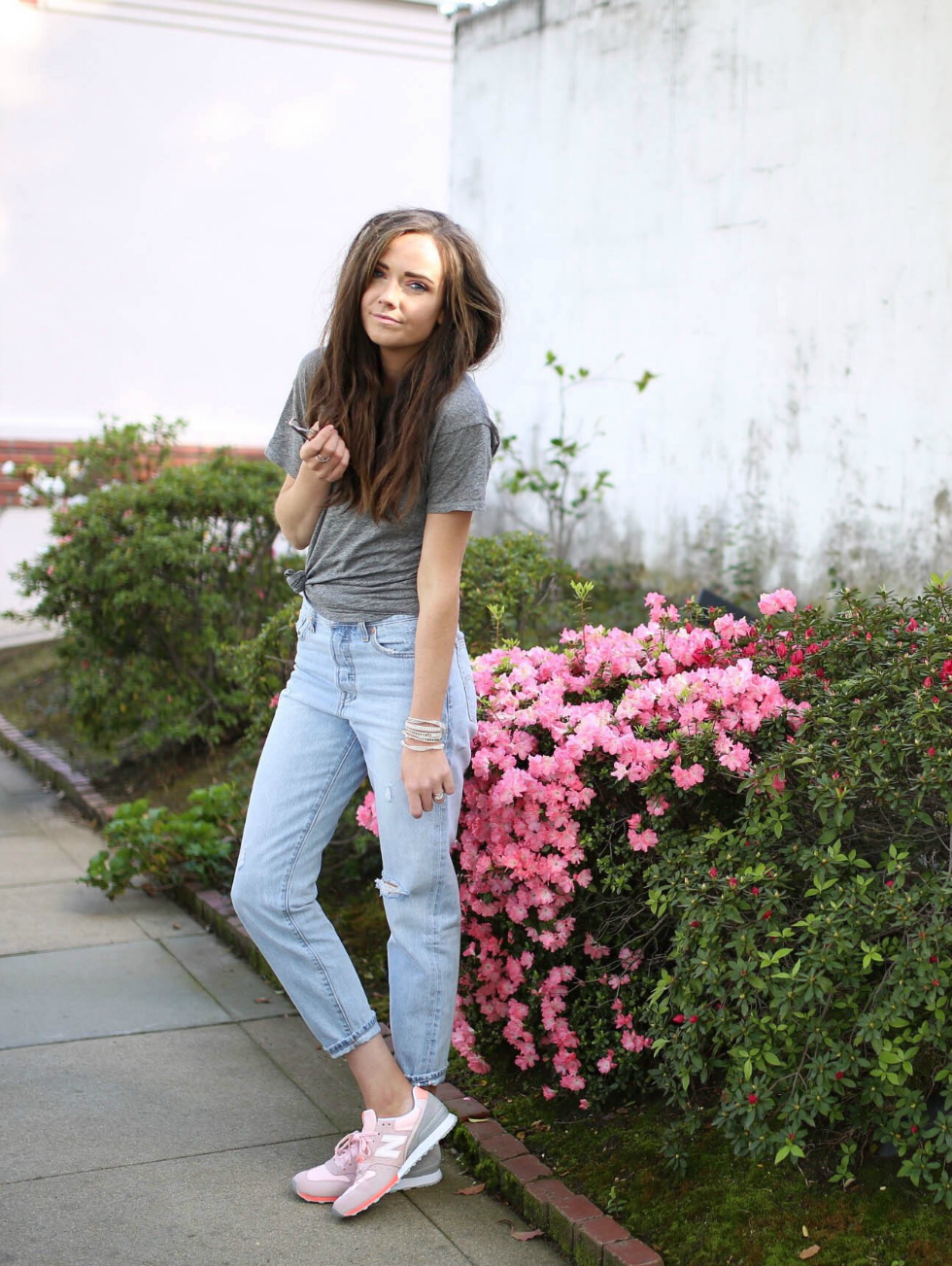 Ahh, Spring. My favorite time of year! And Spring fashion is one of my favorite things. I mean, styling during the spring means layers, layers, layers and light colors mixed with darker shades, and pretty much anything goes. It's when you can break out the sandals and slip on and go, or update your ankle boots for the season! Literally, mixing and matching and layering is the name of the game. I think I love spring fashion so much because of this! It's up for interpretation! I just love it. Today I've teamed up with Shoes.com and am sharing five different Spring looks for any occasion you may find yourself in.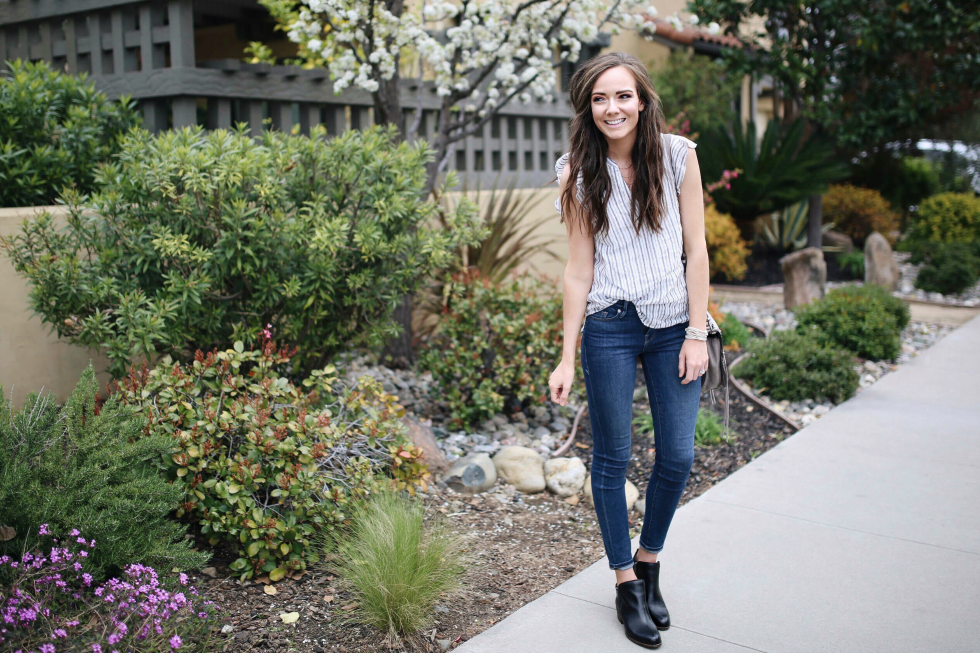 DATE NIGHT
I am absolutely loving these cute ankle boots paired with dark denim. The ruffle top is the perfect spring addition to soften the look, and transition from winter to spring. I love grey booties for spring, but there's something about a classic pair of black booties that never goes out of style and works for any season. It all depends on how you style them. Choose a lighter top to balance out the darkness and you're good to go.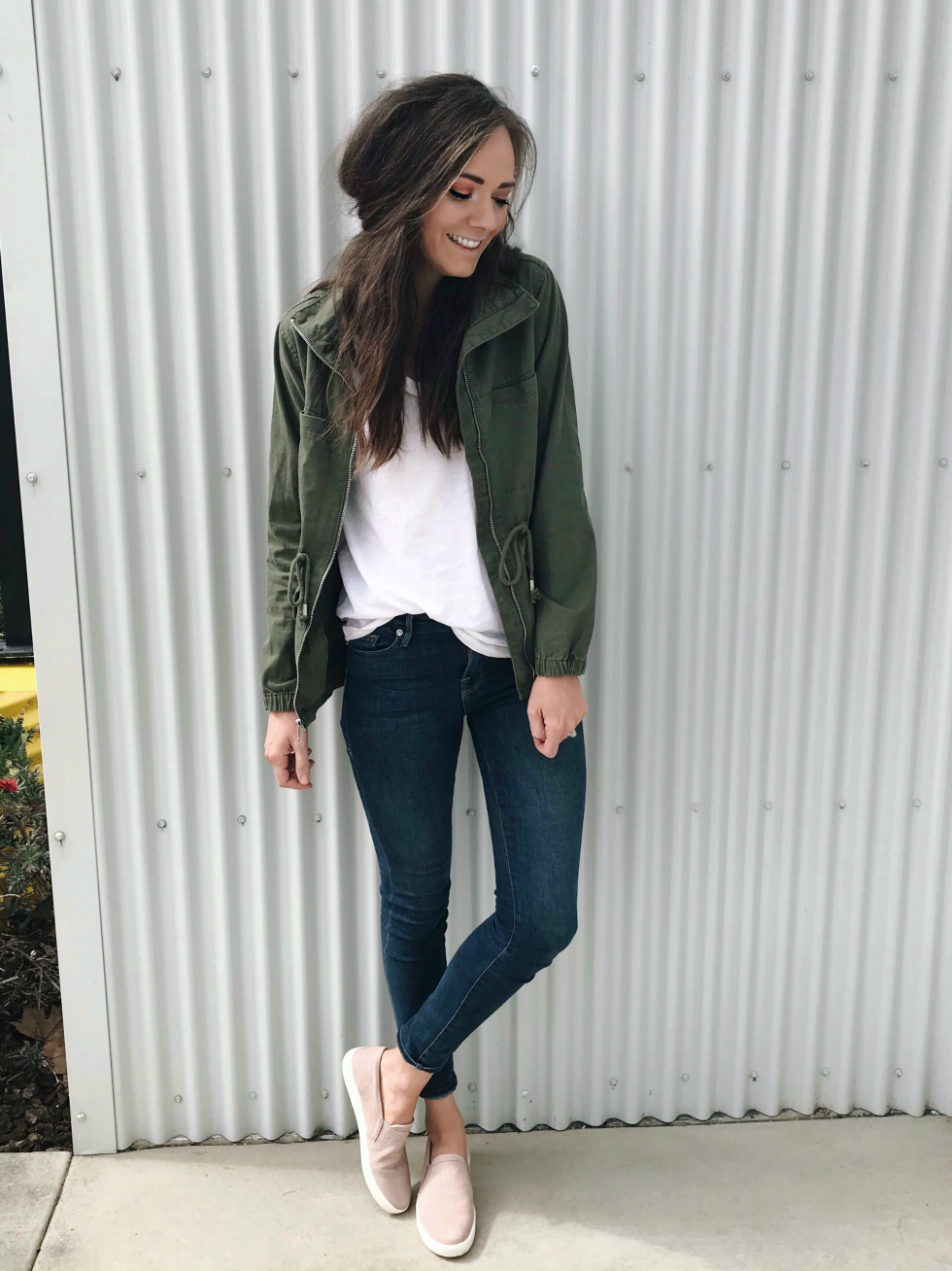 CUTE ON THE GO
This is the perfect look for running errands, with kids in tow. These Naturalizer slip-ons are so comfortable, and easy to just slip on and GO! You can never go wrong with jeans and a tee, and of course a light jacket, because it's spring and you never know how the weather may go. This is kind of the ultimate "Mom-iform."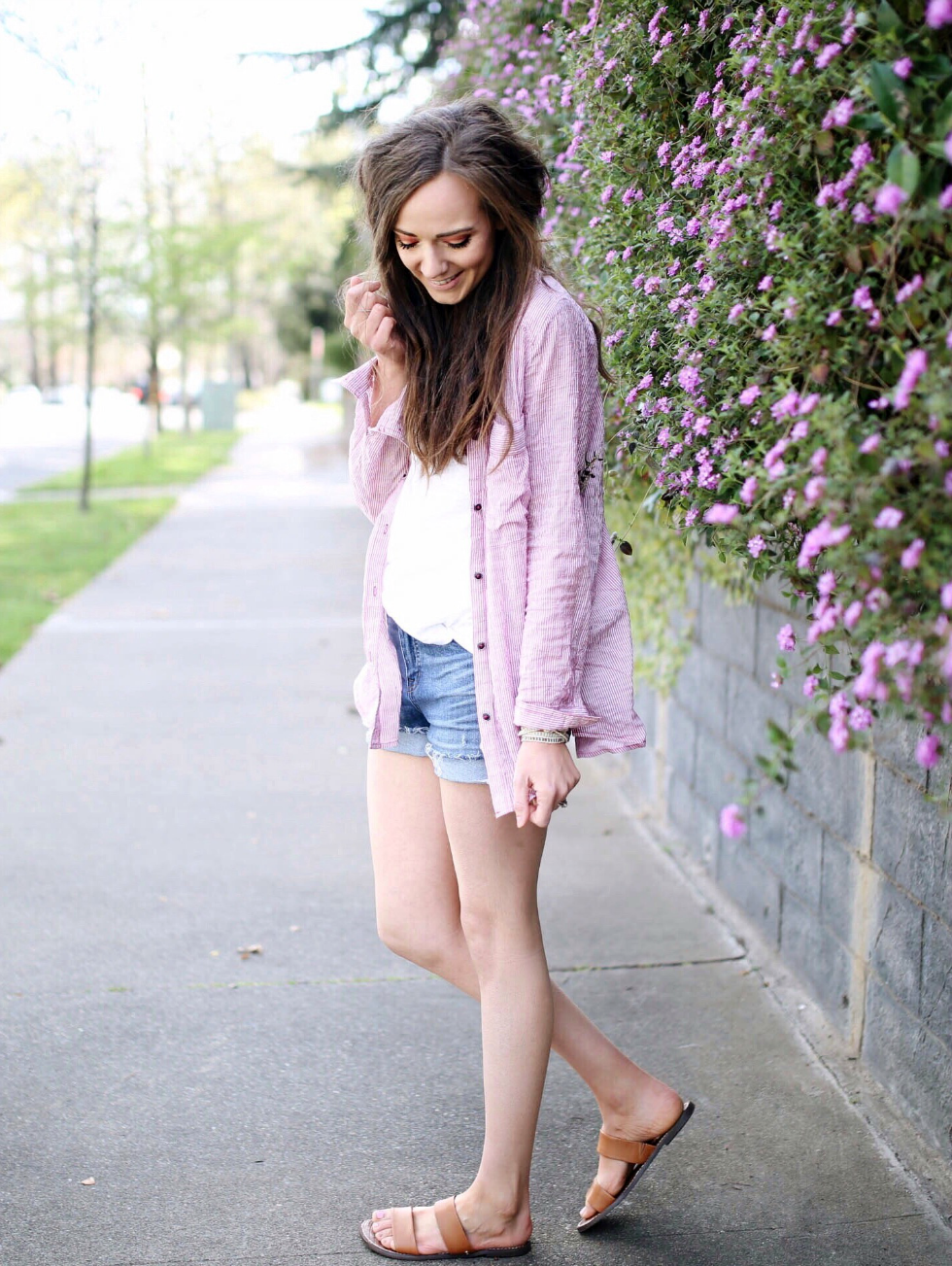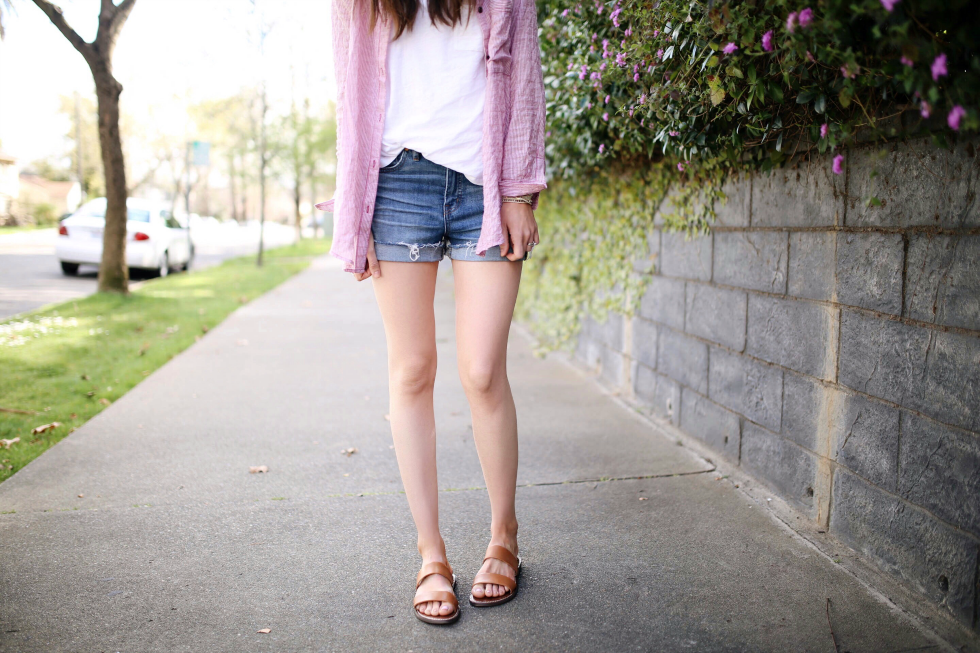 FOR A SUNNY SPRING DAY
Again, Spring is all about the layers. Am I a broken record yet? ;) Pair you new favorite denim shorts and a tank, with a button-down on top and slip on some slide sandals (obsessed with these– they are sooo comfortable!) and you're good for a warm day!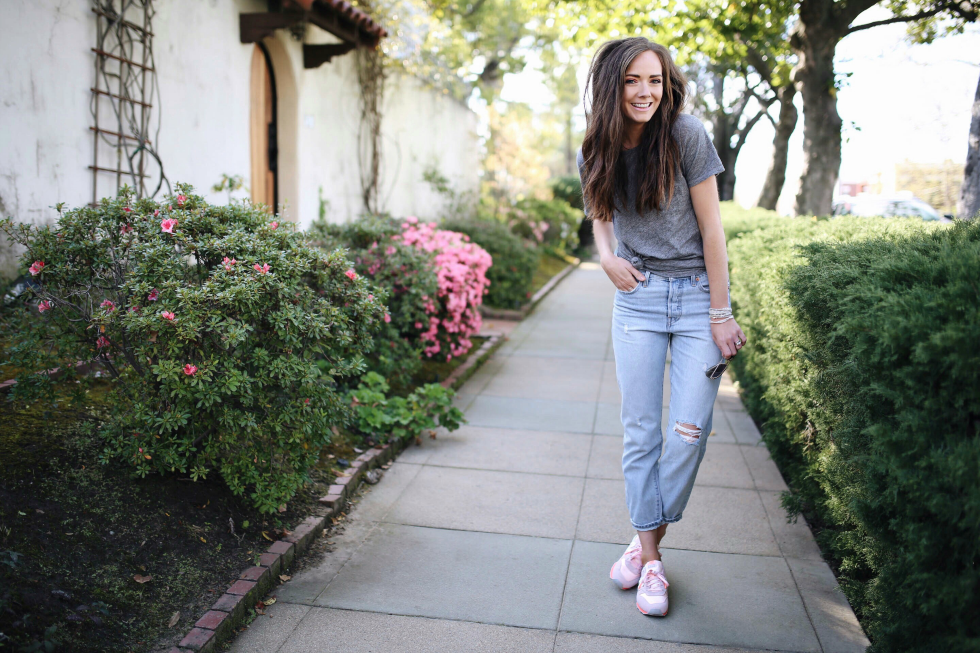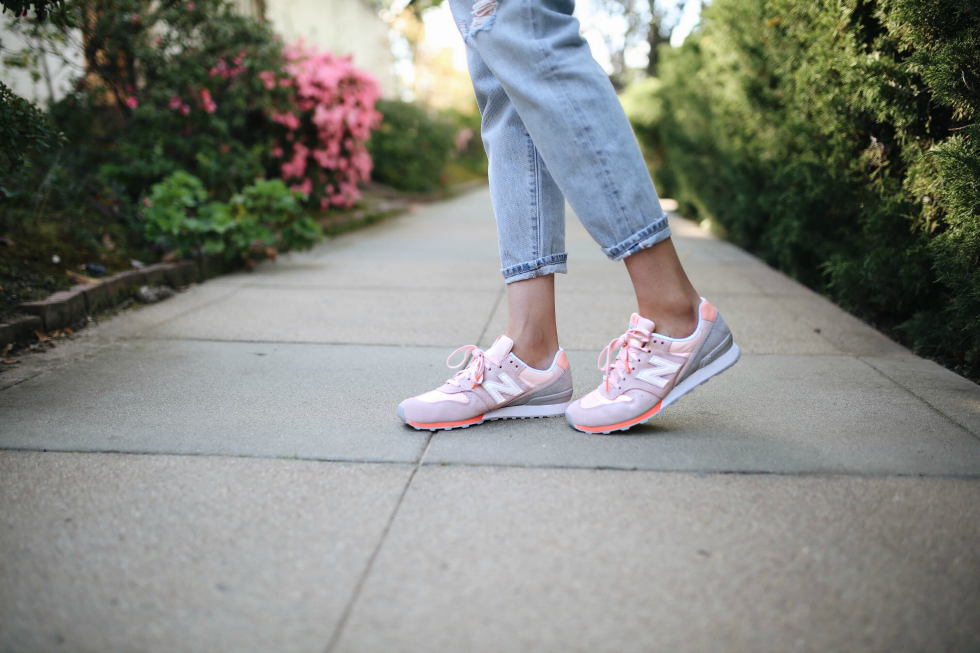 FOR A SPORTY LOOK
Okay, howwww cute are these PINK New Balance sneakers?! I'm dying. I love them. Pair with some classic Levi's and a basic tee (I love to knot mine for more interest) and you're cute and casual with a sporty edge. This would be the perfect look for a baseball game!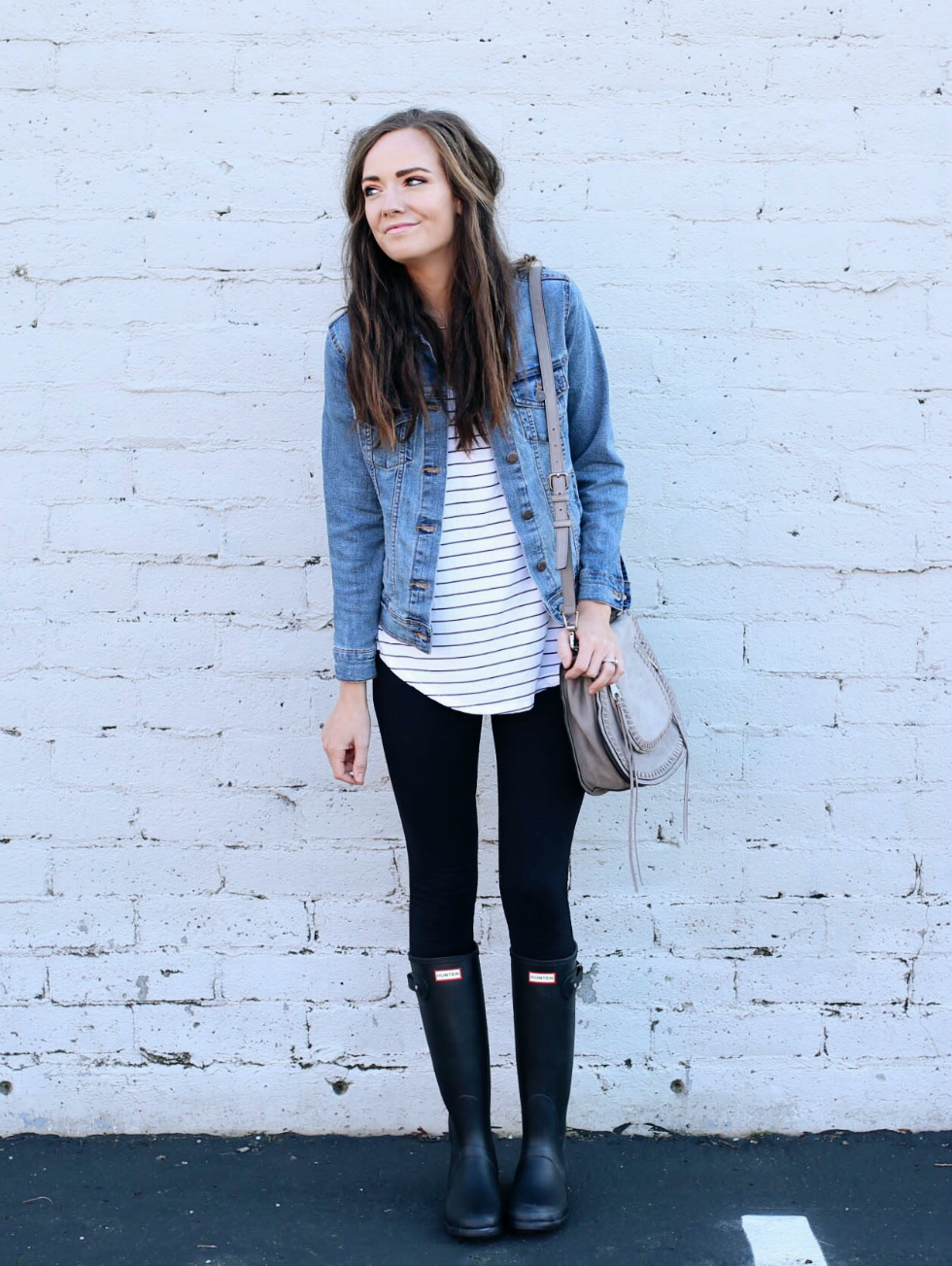 FOR WHEN IT RAINS
April showers! What is better than a classic pair of Hunter rain boots? Nothing, my friends. Nothing. I love them so much, I own two pairs now. And I'm telling you, this black pair is so cute! They literally go with everything! I love them with some basic black leggings and a striped tee, and throw a denim jacket on (all wardrobe staples!) and you're ready to weather the rain in style!

So there you have it. Five cute spring looks for lots of occasions, featuring all shoes that are available on Shoes.com! They have the cutest selection of shoes for Spring, for literally all occasions imaginable! I kind of want all of it. ;) The selection of styles and brands is amazing- they've seriously got all of the best brands! Shoes.com is definitely one of my favorite places to find shoes! I hope you find some inspiration here! And happy Spring, friends! Stay warm, and dry, and enjoy the beauty that this season has to offer.
I wanna know: which look is your favorite??
xo