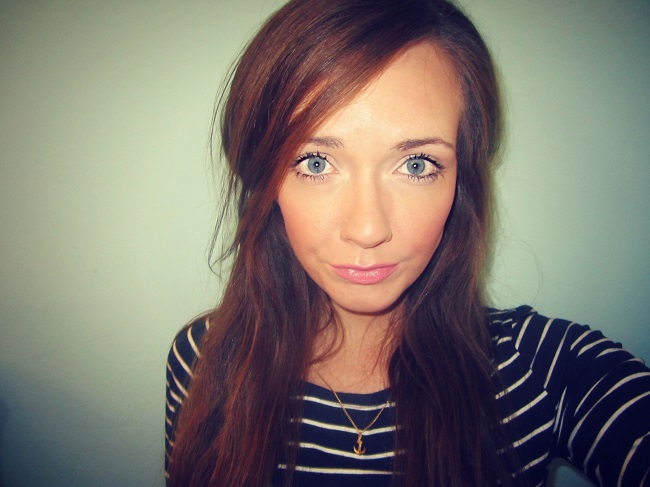 {necklace: sweetnessaboos}
Hey guys! Welcome to my Saturday Series, "Some Things I'm Loving!" If you want to join me, feel free to link up below and we can all share with each other what we've been loving this week! :)
Song: "The Ladder" by Andrew Belle. And really, everything by Andrew Belle. His voice is like buttah and it is well with my soul.
Workout: Tone It Up's Sandcastle Workout. So okay. I wouldn't say I "liked" this workout, because I was cursing at it by the third round, BUT. It felt amazing afterward. Well, okay, not like immediately afterward, because immediately afterward, my arms felt like jelly and I just kind of lay on the floor for a few minutes in exhaustion. But really, if we're being honest, those are the workouts I love the most. Love/hate, same difference. ;) Also, every day this week, I've been doing 50 plyo lunges in addition to my other workouts. Ho-ly cow. Google them. Do them. They are SO HARD. Again, this makes me love/hate them. You see.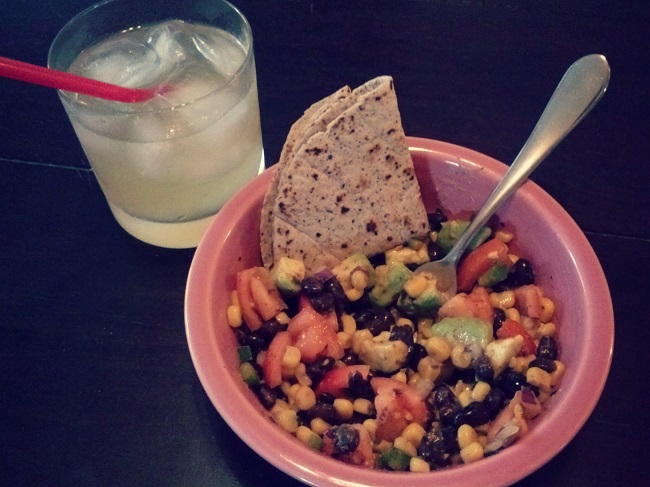 Food: This delicious combination that we made on a whim for dinner the other night. I just mixed all good things in a bowl and added spices as we see fit. Black beans, corn, avocado, tomato, jalapeno, red onion, cilantro, salt, olive oil, lime juice, cayenne pepper, and chili pepper (to taste- we like it spicy!) and mix it all together, let sit as long as you can muster (to get all those flavors mingling) and enjoy. Add a multi grain tortilla on the side (make sure to get it nice and browned) and a margarita, of course. And then eat the leftovers for lunch the next day, like I did.
App: Duolingo. My bff told me about this one, and I originally downloaded it because I wanted to learn Spanish, but then I realized it's way more fun as a way to brush up on my French. Plus, I feel really smart when I pass an entire level perfectly. Again, I miss school a little, okay? One of my biggest fears is that I will lose my language, and I never want to do that, so even if I may not have many people to converse with in French here, I am still making sure to study it every single day. I am never done learning. That's why I love languages so much!
Wanna link up with some things you're loving? Just add your link below! :) Please link back to me in your post! Grab the link-up button too, if you'd like!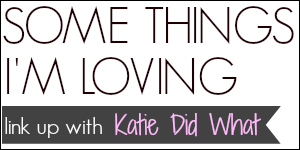 Read More on Katie Did What