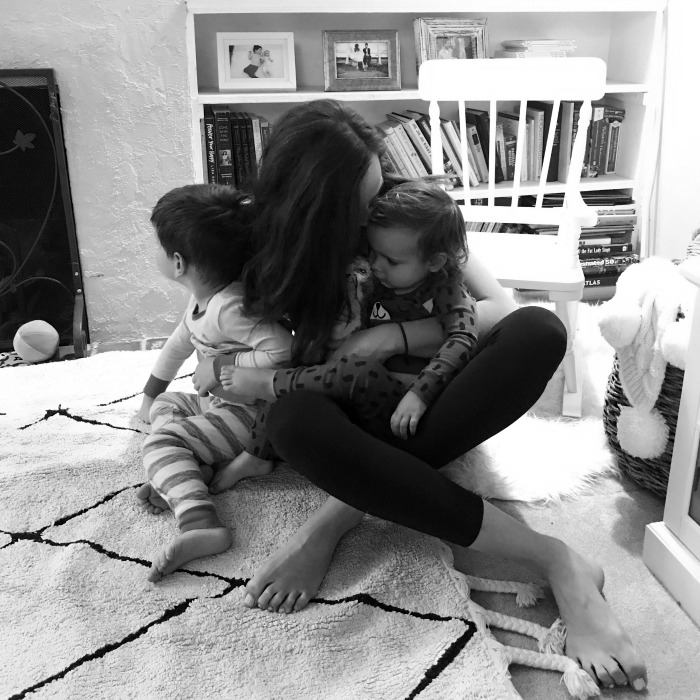 So, I'm back home with my babies and hubby, and gosh does it feel good. Those were some of the craziest few days of my life, let me tell you. In case you missed it, we had a family emergency this week, and thankfully I was able to up and go to be with them. I road tripped with my dad to SLO on Monday morning, stayed the night at my brother's house there and then drove to Bakersfield with my family on Tuesday. We stayed the night in a hotel there and then I rented a car and drove solo back home to Sacramento (4.5 hours away) on Wednesday. Needless to say, sleeping in my own bed the past few nights has been incredible. And reuniting with my own little family was very much needed. I won't share the details, but I will say that some broken pieces are being put back together, and we will all come out stronger than ever because of this. And everything is going to be okay, praise God! Everything is going to be OKAY. :) Still a long road ahead, but I'm just thankful that we have encouraging news and a bright outlook.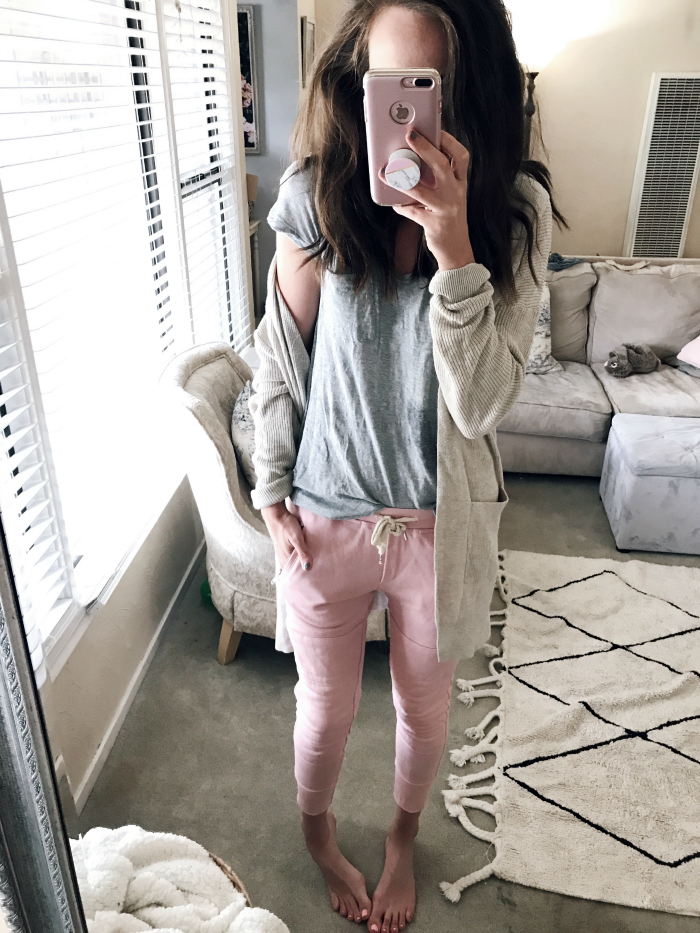 TEE | CARDIGAN | JOGGERS (on sale for under $40!)
Annnnd because retail therapy is a friend of mine (seriously, guys, it's real and it works- side note: God bless my hubby for giving me the thmubs up to pick up a few things for myself), some recent purchases: I've been thinking about THIS OVERSIZED CARDIGAN for a while now, and despite the hefty pricetag, I decided to pull the trigger and splurge! I mean, it's basically The Cardinal Rule of Shopping that if you can't stop thinking about it, you need it. So. I got it. I'll let you know if I love it when it comes! I also snagged THESE SUEDE MULES– loving the tassle, they're perfect for fall! One of my best girlfriends just got engaged, so I picked up THIS TUMBLER for her- Kara, hope you're not reading this! ;) And I also picked up THIS BODYCON DRESS (in grey) which has amazing reviews and looks so cute and cozy, THIS CUTE TEE because my French roots run deep and THIS SWEATSHIRT, because it's my life in a sweatshirt- can't wait to relax in it while sipping my rosé!
Speaking of, it's Friday night- Rosé time! ;) Hope you enjoy the weekend with whatever your treat of choice may be. Have a good one, friends!
xo